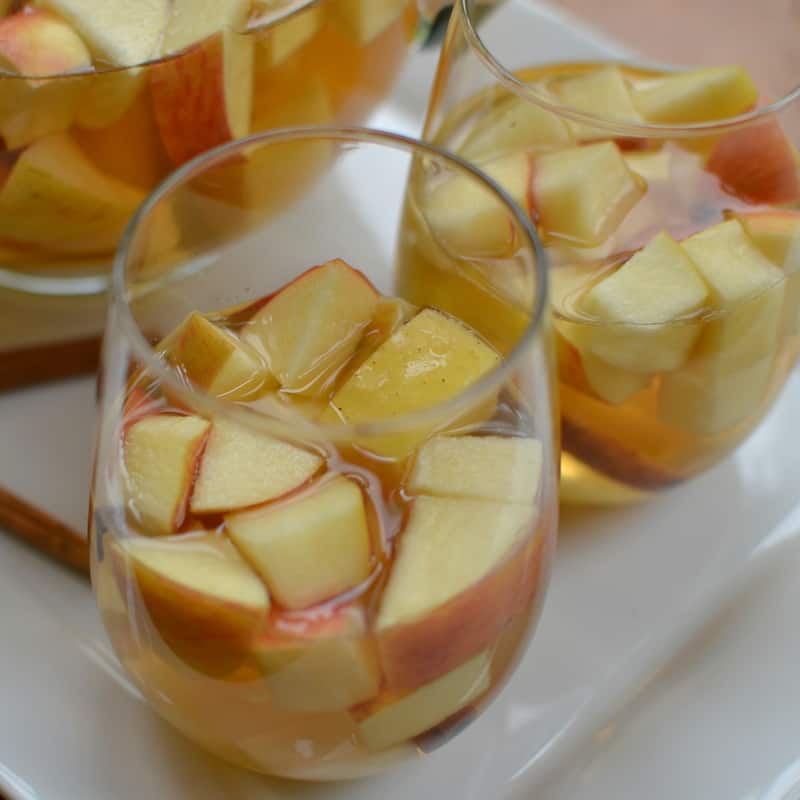 I absolutely love this time of year.  What's not to love about it?  Cooler weather, football games, Halloween, gorgeous brightly colored mums, deciduous trees changing color and all the fun holidays are on the horizon. With it brings lots of awesome entertaining with family and friends.  That is the part that I enjoy the most. I love every aspect of it from the planning to the cooking to the food styling.  I should have ditched my accounting job decades before I did and became a wedding planner.  Now that would have been a blast.
Do you like to plan parties for your friends and family?  Easy Cranberry Orange Daiquiris, Pineapple Cherry Crush Cocktail, and Adult Root Beer Float are a few of my favorite party cocktails.  They are all quick to fix and lip smacking good.  My 20 Minute Easy Fall Harvest Sangria follows the same protocol. Sangría is a quick drink to make… no real need to soak any fruits longer than a few minutes to get the flavor you're looking for.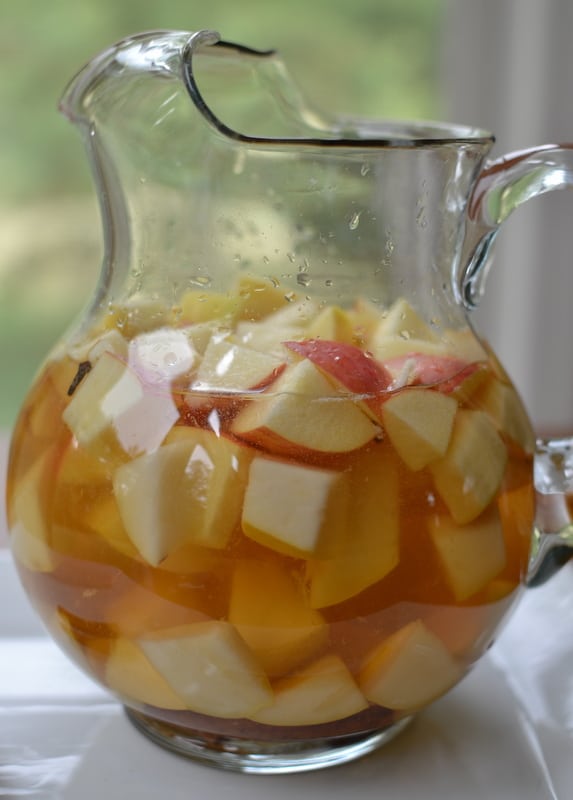 +
20 Minute Easy Fall Harvest Sangria combines apples, pears, cinnamon and cloves with dry white wine, apple cider and a little bit of brandy.  The combination is definitely party worthy.  Now you can strain the sangria if you like to serve over crushed ice or you can serve it with the fruit in there.  This was a batch I made for my husband and I so I would pull out the cloves before serving to company.  You would not want anyone to crack a tooth.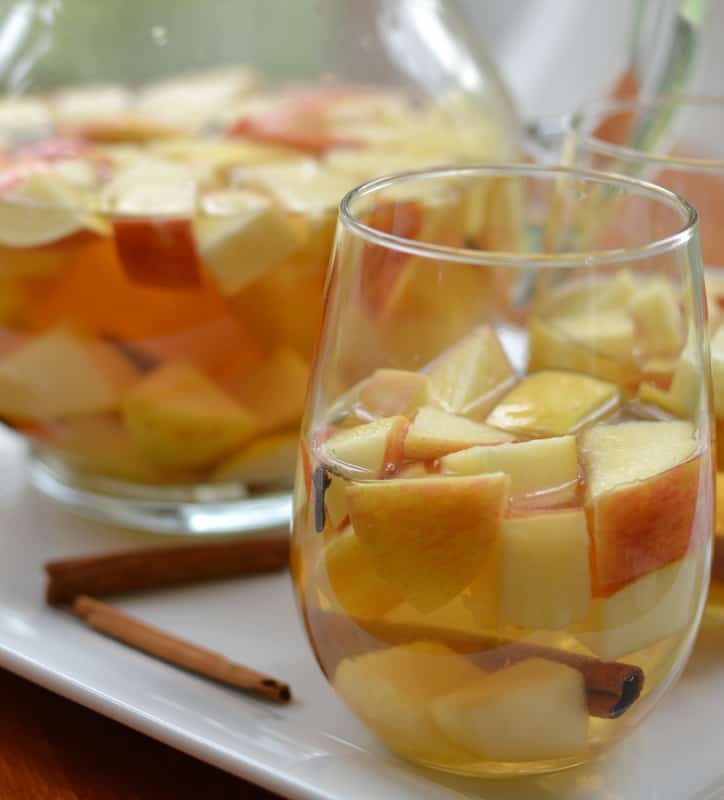 This 20 Minute Easy Fall Harvest Sangria is such a beautiful cocktail for a party or just because you and your honey are sitting on the patio enjoying each others company and the sound of the fire crackling in the pit.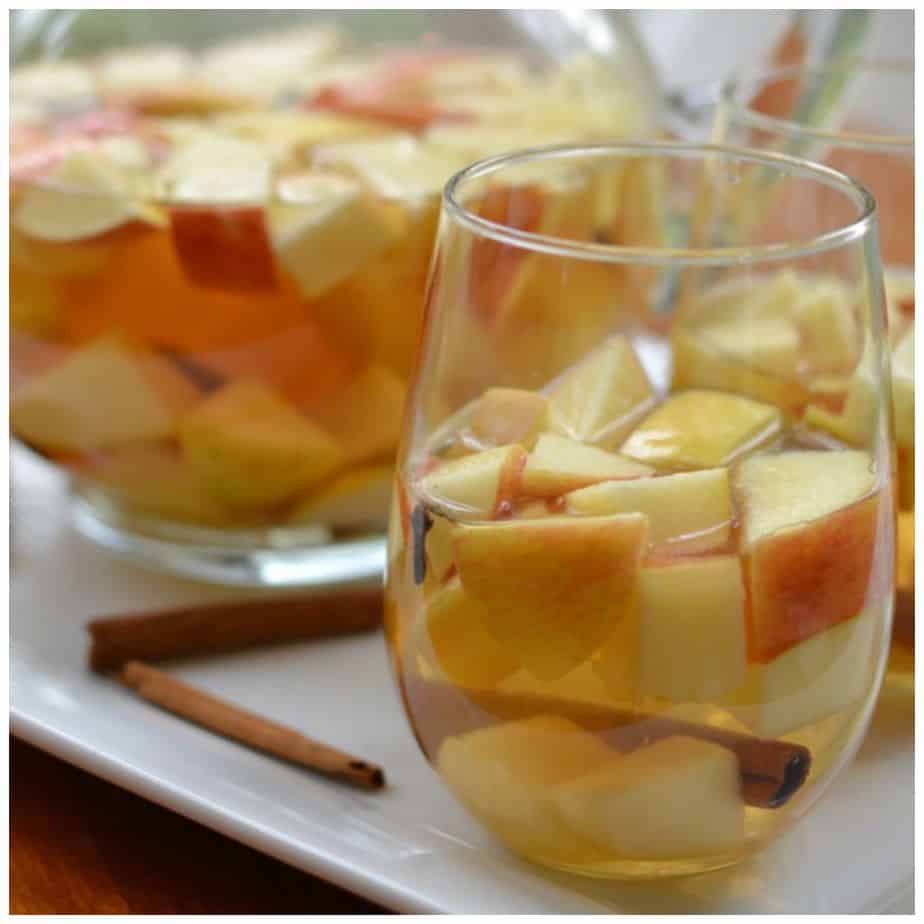 Print
20 Minute Easy Fall Harvest Sangria
Scale
Ingredients
2 crisp red apples cut in chunks (I used honey crisp)
2 pears cut in chunks
4 cinnamon sticks
6 cloves
1 bottle of chilled dry white wine (I used Pinot Grigio)
2 cups apple cider
1/2 cup brandy
1/2 cup pomegranate seeds (optional)
Instructions
In large pitcher combine apples, pears, cinnamon sticks. cloves, wine, apple cider, brandy and pomegranate seeds. Chill in the fridge for 15-30 minutes.
Notes
You can serve it strained or with the fruit in it.
You can remove the cloves. You can tie the cloves in cheesecloth if you want to make it easier to remove them.
More great party recipes you will love!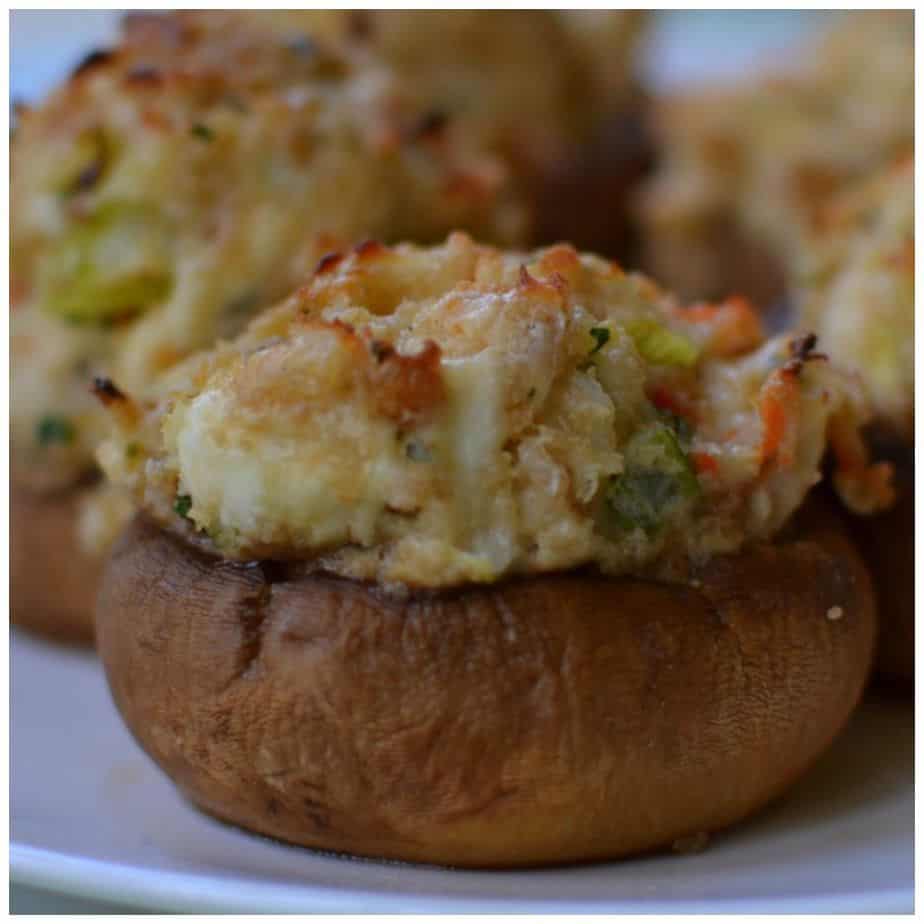 Quick and Creamy Crab Stuffed Mushrooms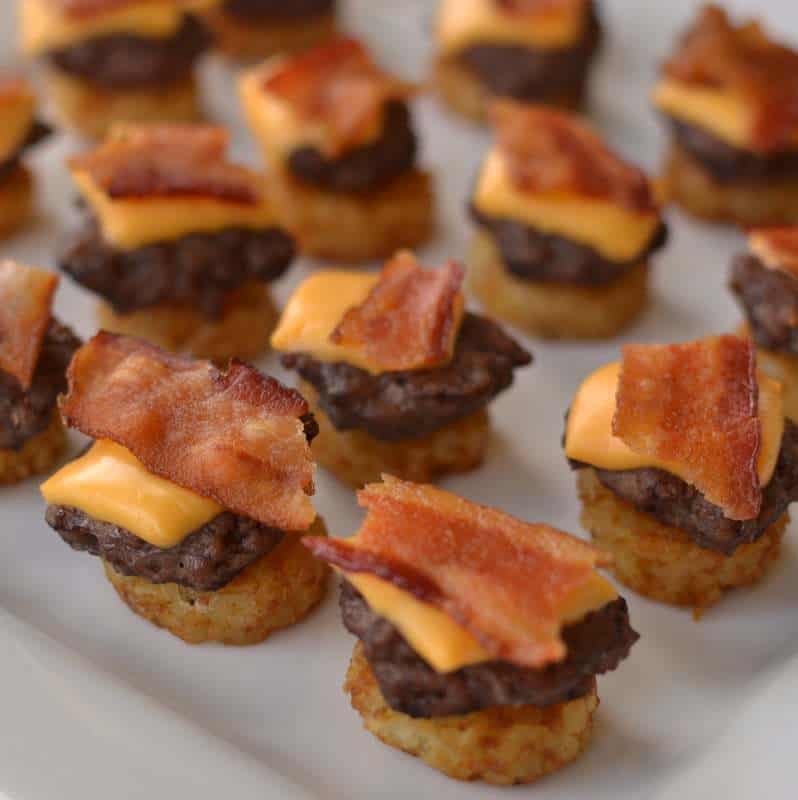 https://www.smalltownwoman.com/wp-content/uploads/2019/05/Beth-1.pdf
Reader Interactions