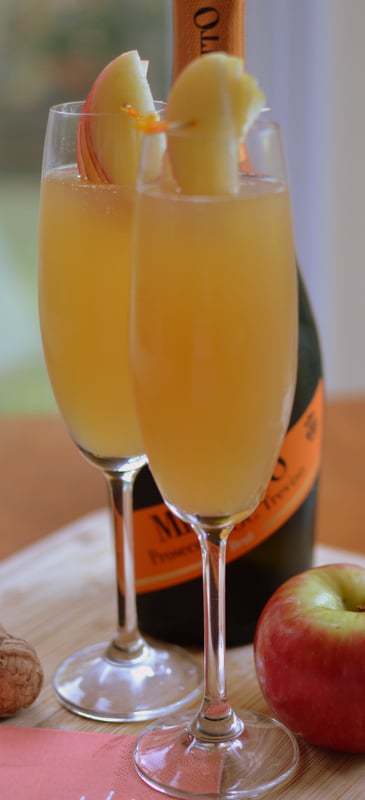 Fall brings so many great things like crisp cool mornings, football games and vibrantly colored trees and shrubs  I just love all the comfort food recipes like Savory Cabbage Roll Soup and Crock Pot Beef Stew for Two!!  Here in the Midwest the apples are ready for harvest and full of unbelievable flavor. Along with all the wonderful apples comes fresh Apple Cider Mimosas.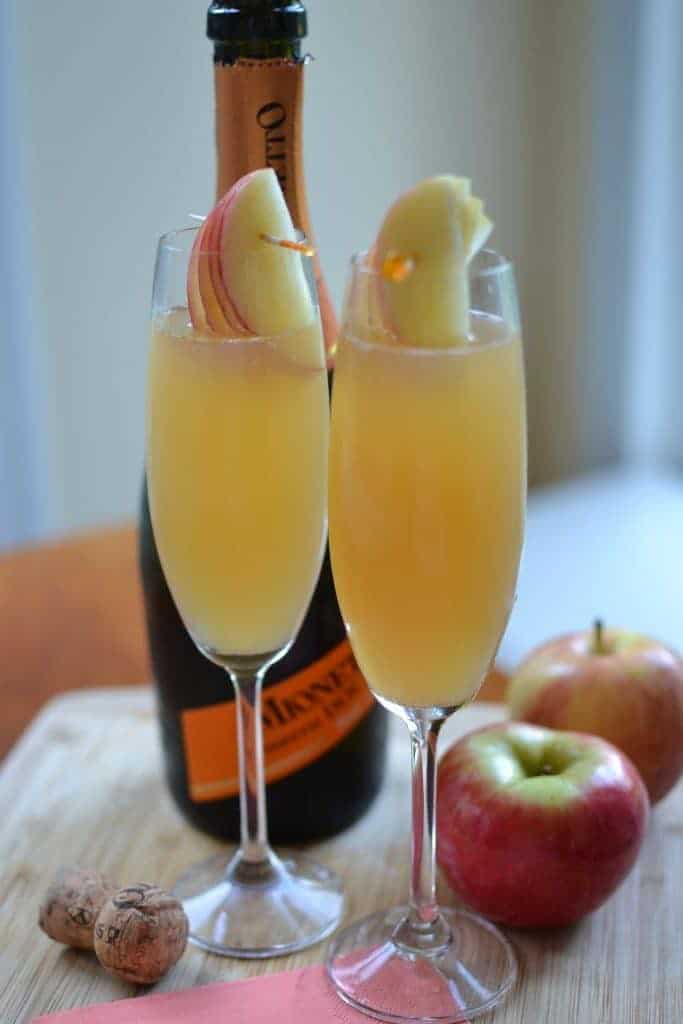 Now this cocktail takes less than five minutes to put together and that includes the garnish.  It combines delectable fresh apple cider and champagne.  You can even make the garnish ahead of time and dunk in lemon juice to keep the apples from browning.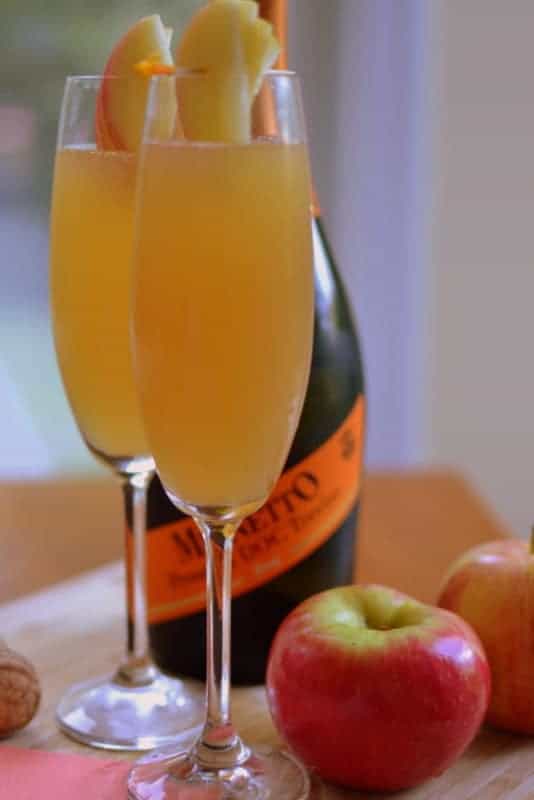 I hope you enjoy them as much as we did.  If you have a change of seasons and you love fall as much as we do fix yourself a delicious Apple Cider Mimosa.  Then sit on the patio or porch and soak it all in!!
Print
Apple Cider Mimosa
Scale
Ingredients
1 apple
Toothpicks
Lemon Juice
Champagne
Apple Cider
Instructions
Cut off almost half of a small apple. Lay flat side down on a cutting board. Cut off each end leaving almost a uniform size piece of apple. Cut in thin half moons that will be uniform in size. Divide by fours and push toothpick through about 1/3 down from the top. Fan out apples. If preparing ahead of time brush with lemon juice.
Fill each champagne glass halfway full of cider and the rest of the way with champagne. Add garnish by setting apple filled toothpicks across the top of the glass. Serve immediately.
Other wonderful fall drink recipes!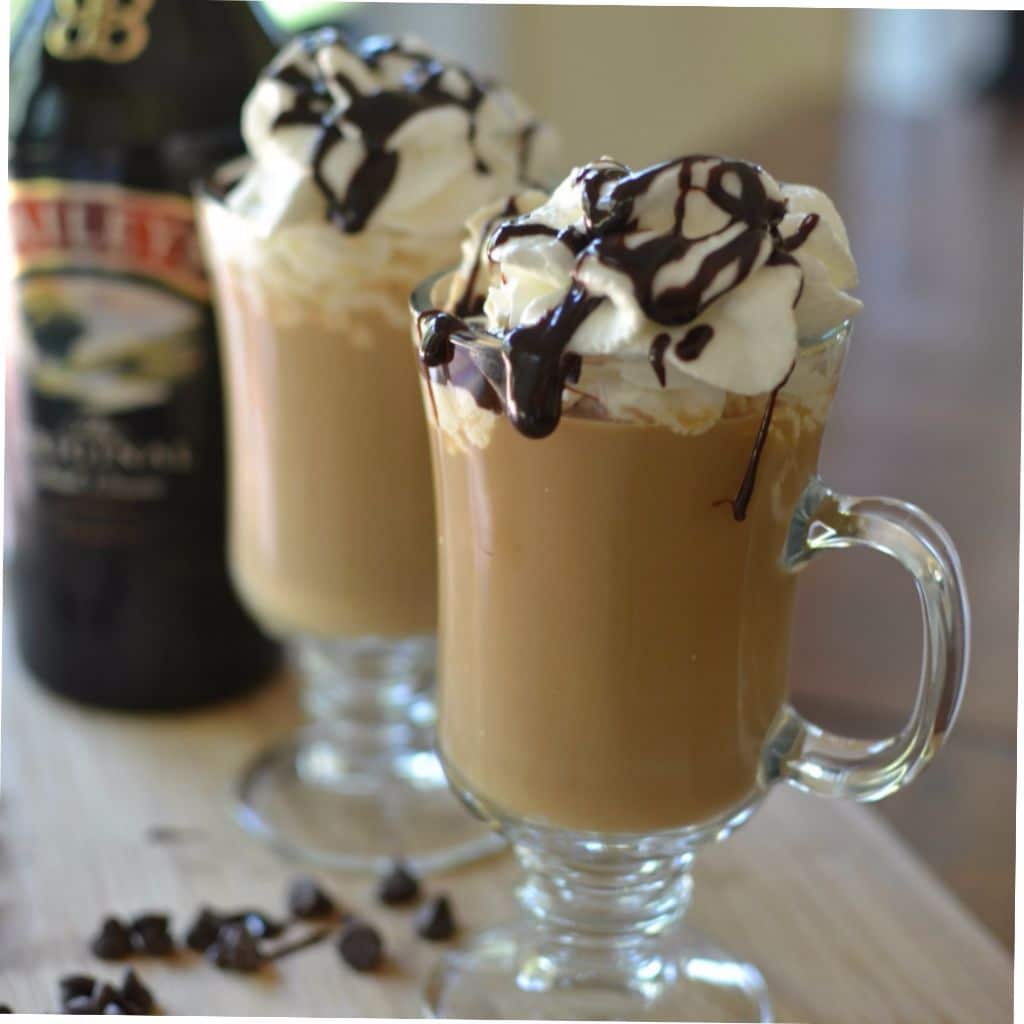 Irish Cream Chocolate Coffee
https://www.smalltownwoman.com/wp-content/uploads/2019/05/Beth-1.pdf