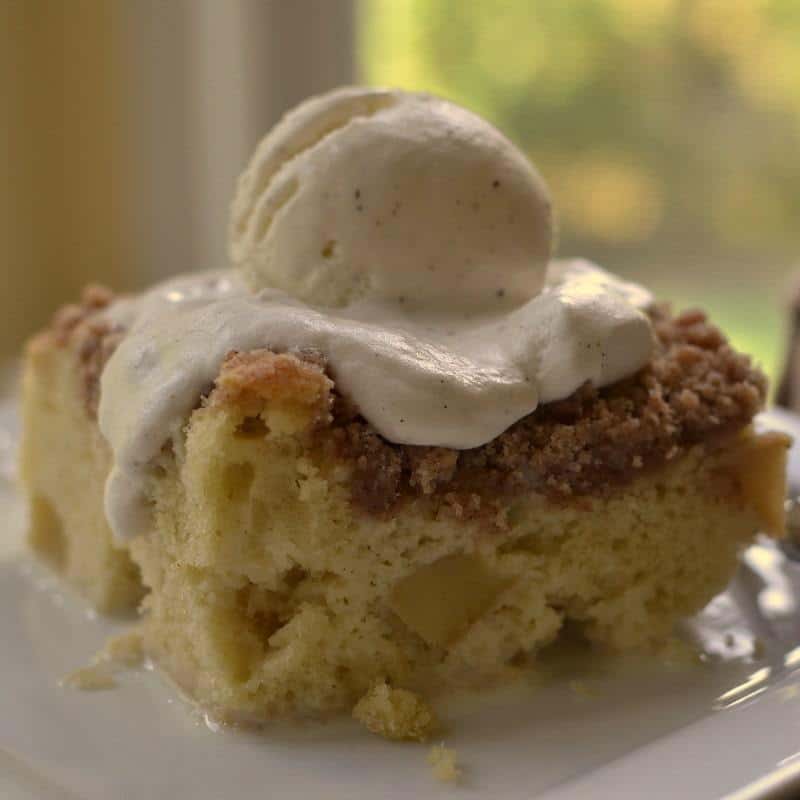 This Apple Crumb Cake is so easy and so divine.  A lot of apple cakes get soggy after the first day but this one holds up quite well.  Of course good luck keeping it around that long.  The crumb topping is so scrumptious that you will be picking up what falls off in the pan and scooping it up in your mouth!!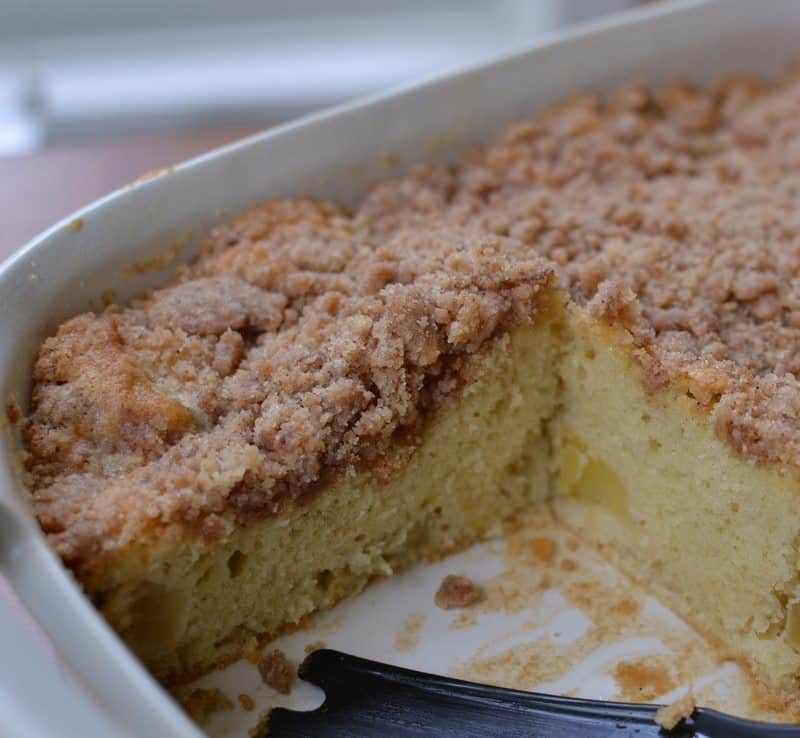 This wonderful recipe comes together quickly.  You can use any kind of good cooking apples.  I used two Granny Smith's, two Pink Ladies and one honey crisp…and a partridge in a pear tree.  It is apple picking time here in the Midwest.  Perfect time of the year. Did you know these interesting facts about apples?
Apple trees take four to five years to produce their first fruit.
Most apples are still picked by hand in the fall.
Apple varieties range in size from a little larger than a cherry to as large as a grapefruit.
2,500 varieties of apples are grown in the United States.
Apples are grown commercially in 36 states.
Apples are grown in all 50 states.
Apples are a member of the rose family.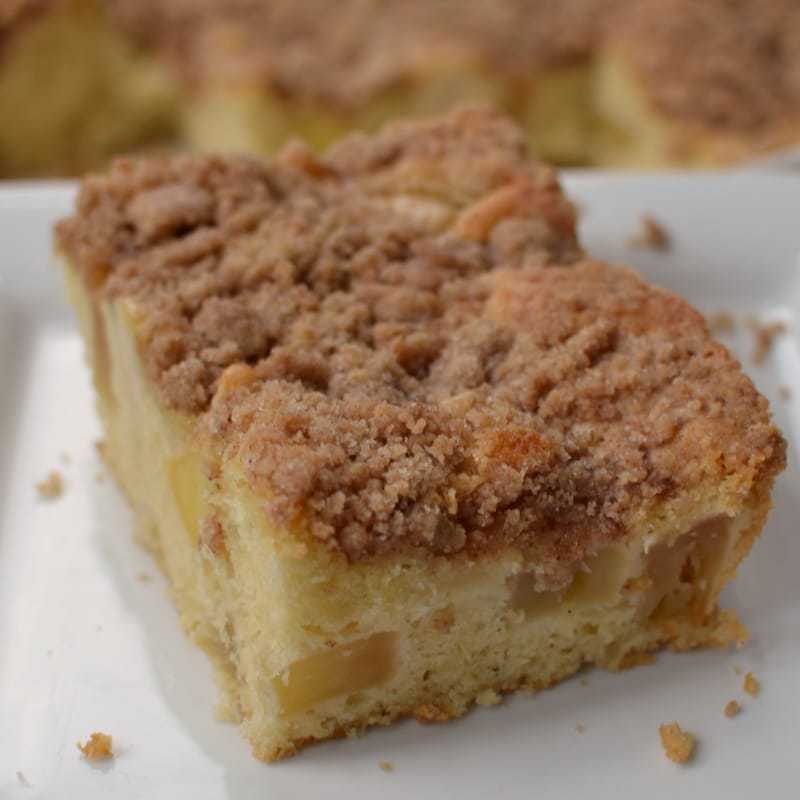 I love apples.  I could go for a honey crisp right now considering my family devoured this cake in no time flat.  I hope you and your loved ones enjoy this Apple Crumb Cake as much as we do!!
Print
Apple Crumb Cake
Scale
Ingredients
Cake
5 apples peeled cored and chopped
2 cups flour
1/2 teaspoon salt
2 teaspoons cinnamon
4 teaspoon baking powder
1 cup sugar
4 eggs
3/4 cup vegetable oil
1 teaspoon vanilla extract
Crumb Topping
3/4 cup sugar
3/4 cup flour
1 tablespoon water
1/4 cup butter softened
2 teaspoons cinnamon
Instructions
Preheat oven to 350 degrees. Spray 9 x 13 inch pan with nonstick baking spray.
In small bowl combine 2 cups flour, salt, 2 teaspoons cinnamon and baking powder.
In stand mixer on medium low with whisk attachment beat 1 cup sugar and eggs for 14 minutes. Add oil and vanilla and blend for 1 minute. Add four mixture and mix until incorporated. Fold in apples. Pour in pan.
In small bowl combine 3/4 cup sugar, 3/4 cup flour, water, butter and 2 teaspoons cinnamon. Working with pastry cutter cut in until crumbly. Sprinkle evenly over cake and bake for 55-60 minutes.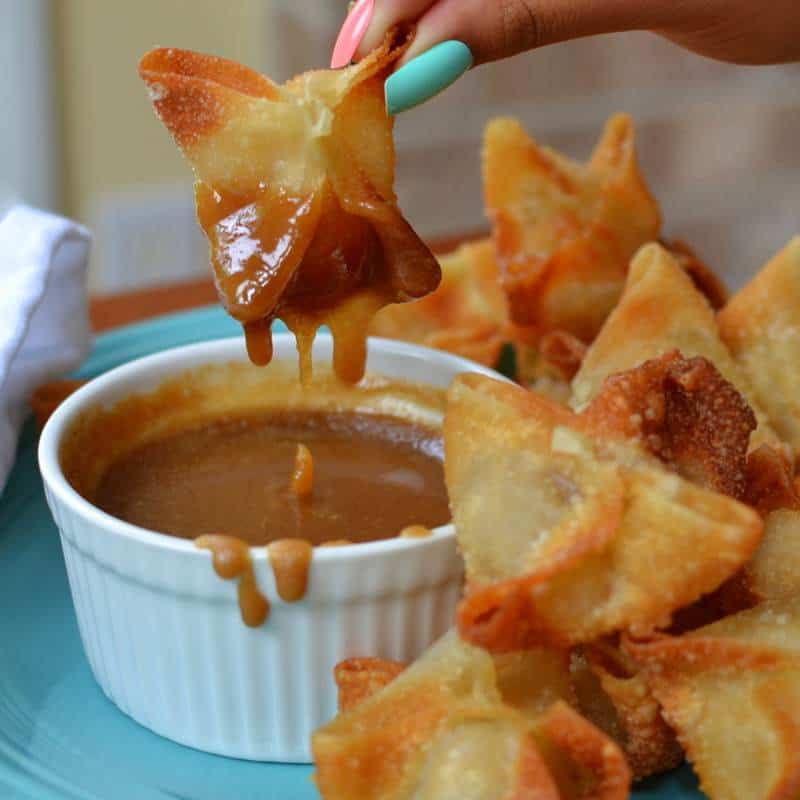 Apple Wontons with Caramel Dipping Sauce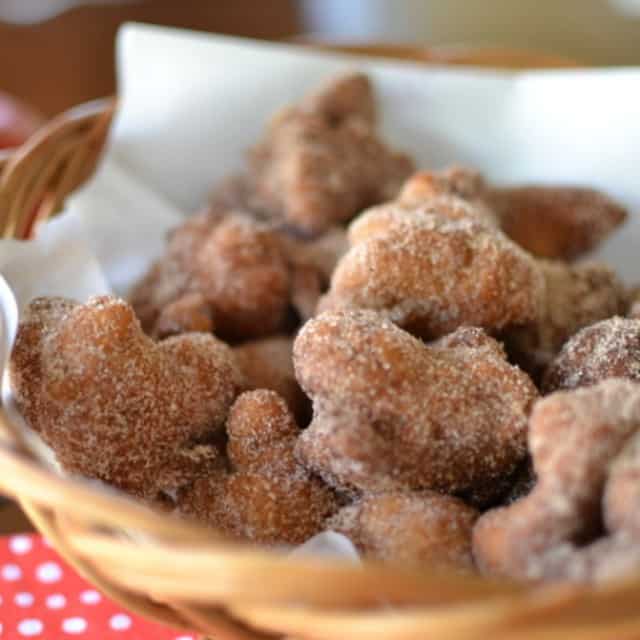 Apple Fritter
https://www.smalltownwoman.com/wp-content/uploads/2019/05/Beth-1.pdf