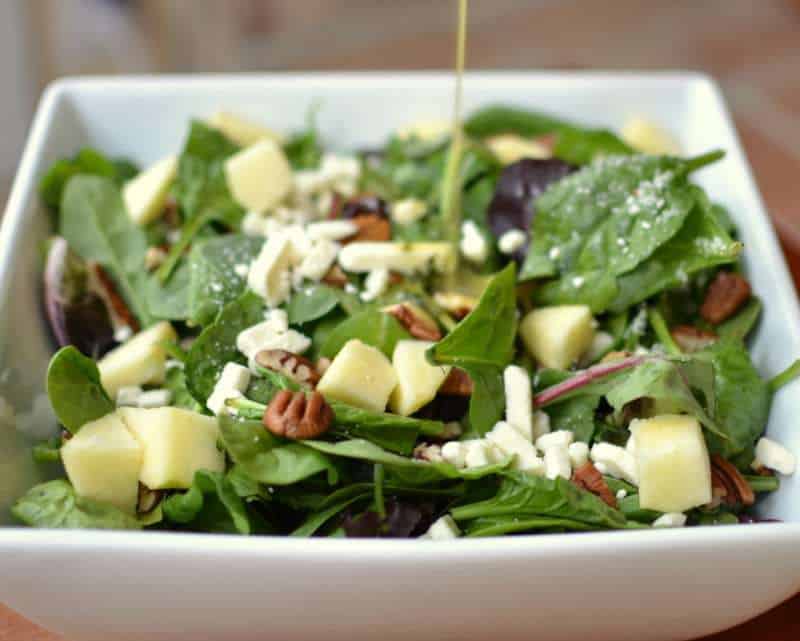 I love a good salad. Of course who doesn't? I personally would take a salad over a cheeseburger and french fries any day of the week. This Apple Pecan Salad with Apple Cider Vinaigrette happens to be on of my favorites especially in the fall when the apples here in the Midwest are at their peak. I use a honeycrisp apple on this salad. Honeycrisps are so sweet and crunchy. There is nothing mealy about them. Of course everyone's preference to apples is as individual as they are so choose what you dig.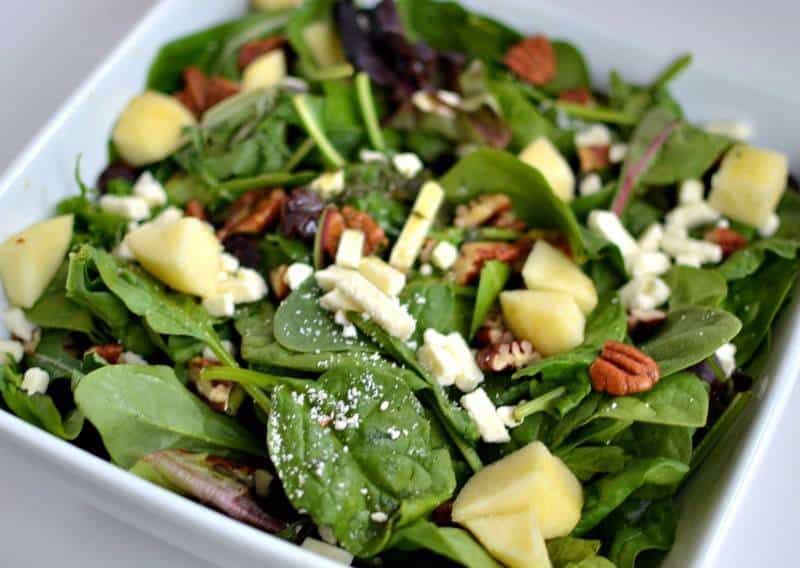 This beautiful salad combines spring greens, spinach, pecans, apples, feta cheese and dried cherries tossed with a lightly sweetened apple cider vinaigrette. Perfect served with steak or chicken.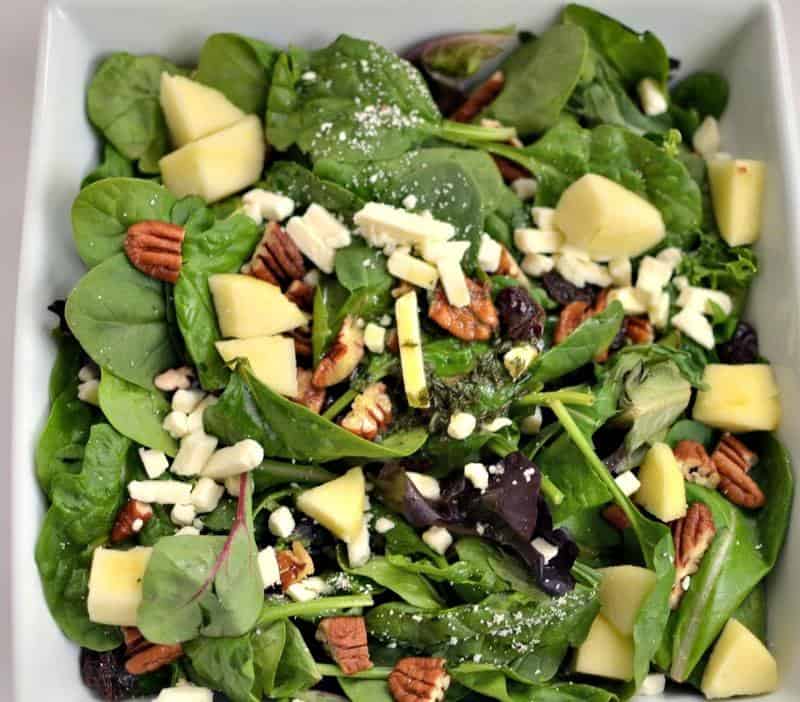 Eating healthy can be a wonderful experience if you have the right recipes. Did you know that most of the calories in spinach come from protein? Spinach is one of the best sources of dietary potassium, weighing in at 839mg per cup (cooked). To compare, one cup of banana has about 539mg of potassium. Popeye was definitely on to something eating all that spinach!!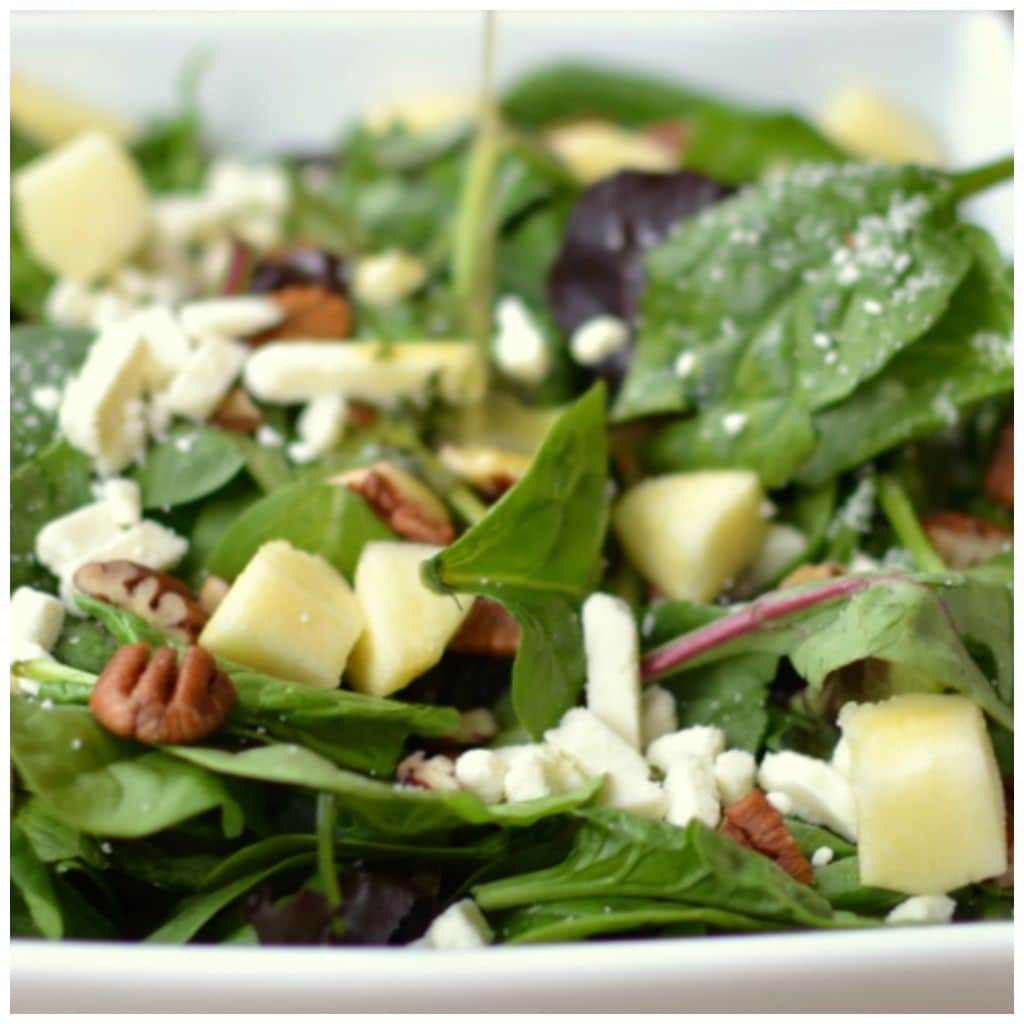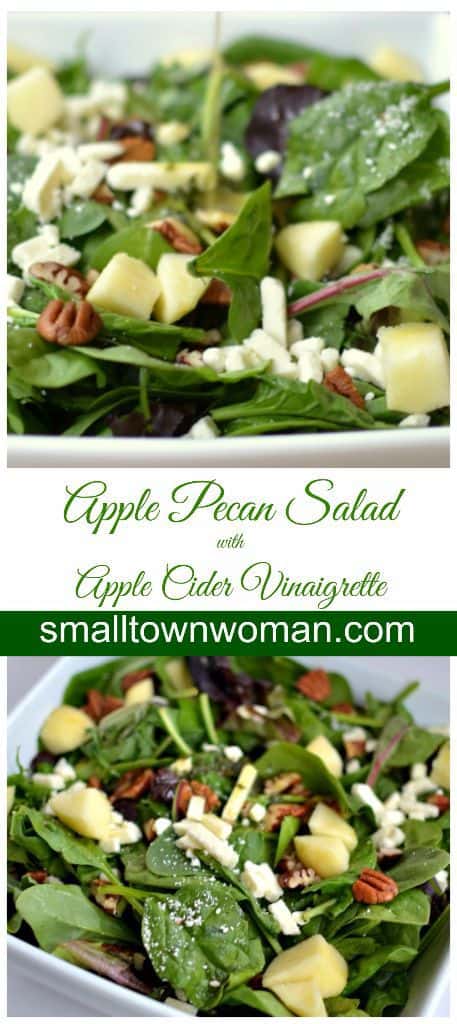 Apple Pecan Salad with Apple Cider Vinaigrette
8–9 cups mixed spinach and springs greens (about 3/4 lb)
2/3 cup coarsely chopped pecans
1 large apple peeled cored and chopped
1/3 cup dried cherries
1/2 cup feta crumbles
1/4 cup olive oil (good quality)
2 tablespoons apple cider vinegar
1 tablespoons water
1 tablespoons honey
1/4 teaspoon salt
pinch of black pepper
Instructions
Combine vinegar, water, honey, salt and pepper in a blender. Drizzle in oil until well blended.
Place greens in large bowl. Sprinkle with pecans, apples, cherries and feta. Drizzle dressing over the top and toss to coat.
Other terrific salads you will love!!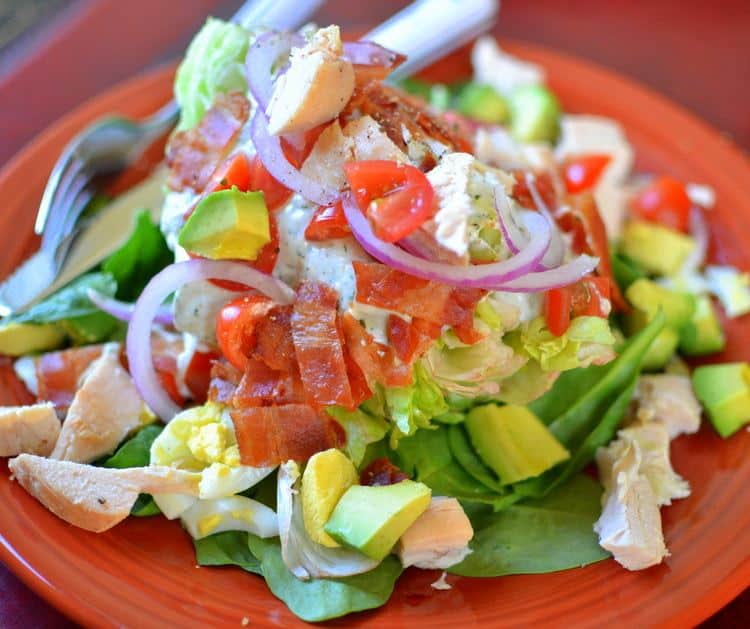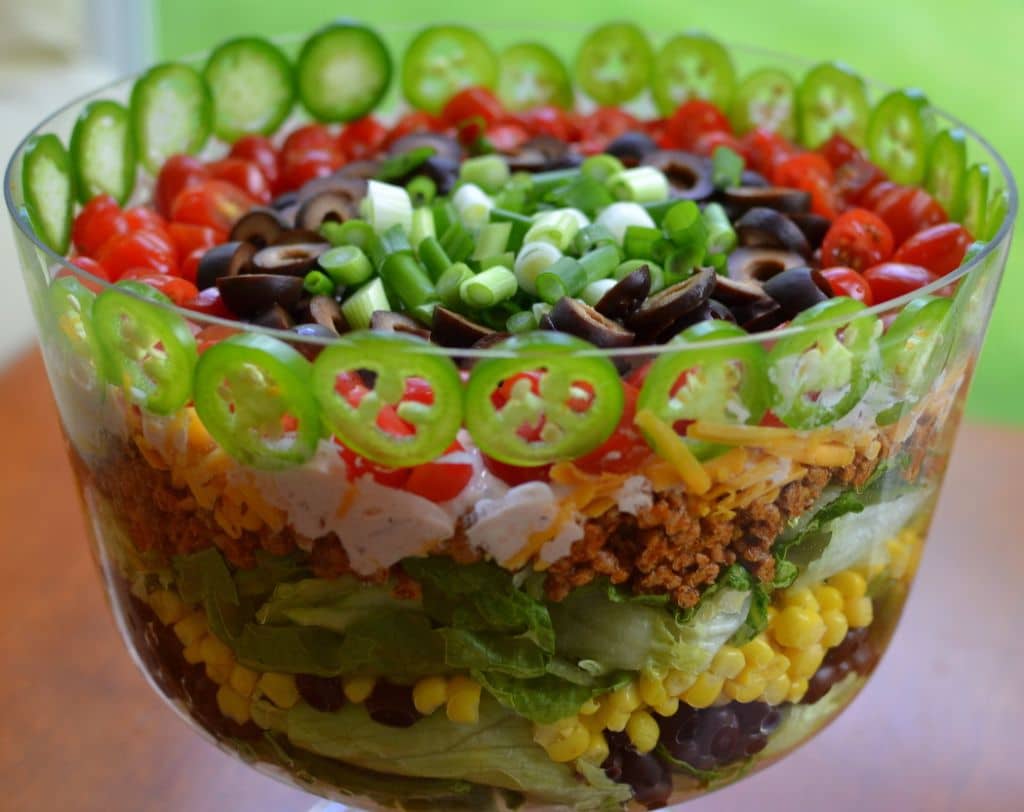 Layered Taco Salad
https://www.smalltownwoman.com/wp-content/uploads/2019/05/Beth-1.pdf