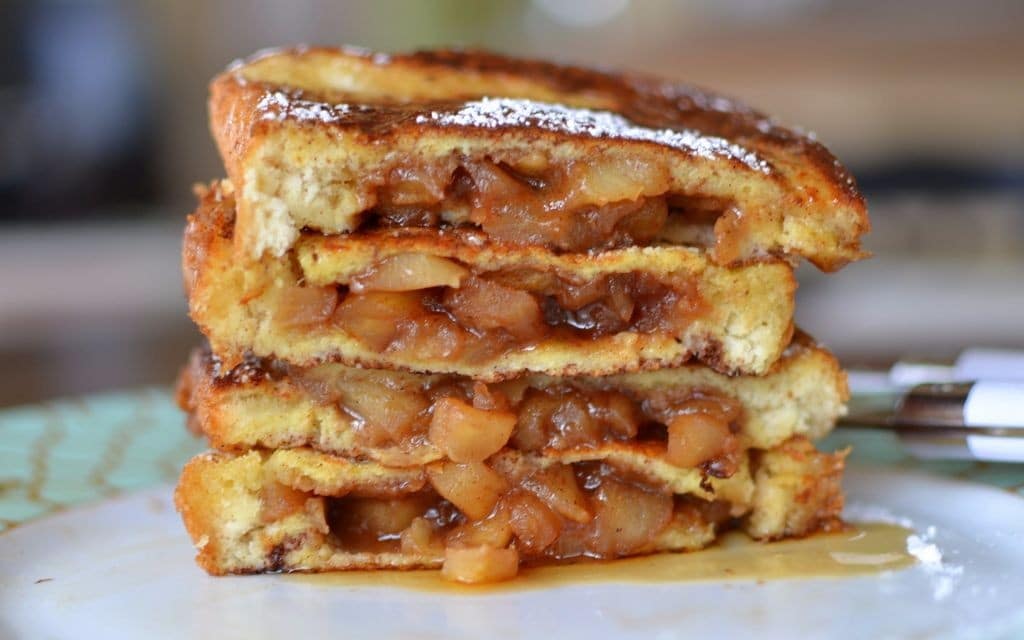 What is there not to love about French toast, apples and cinnamon? All those wonderful flavors packed in one delectable breakfast!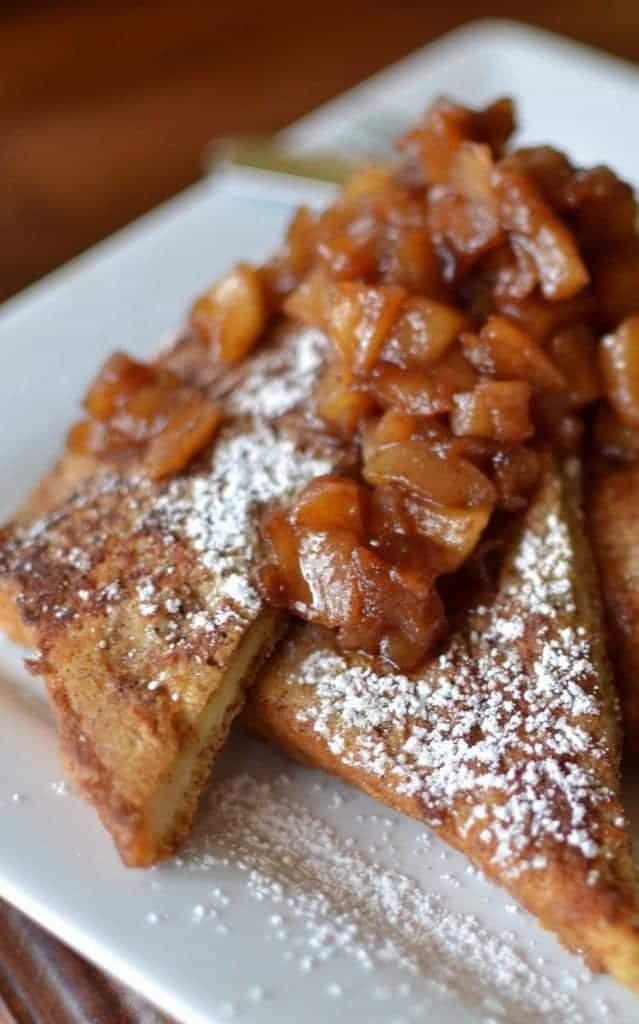 Now with this easy recipe with a handful of ingredients you can either stuff the bread with the apples or spoon them over the top. Do whichever rocks your boat. If you are a stuffer…stuff it. If you are a spooner…spoon it!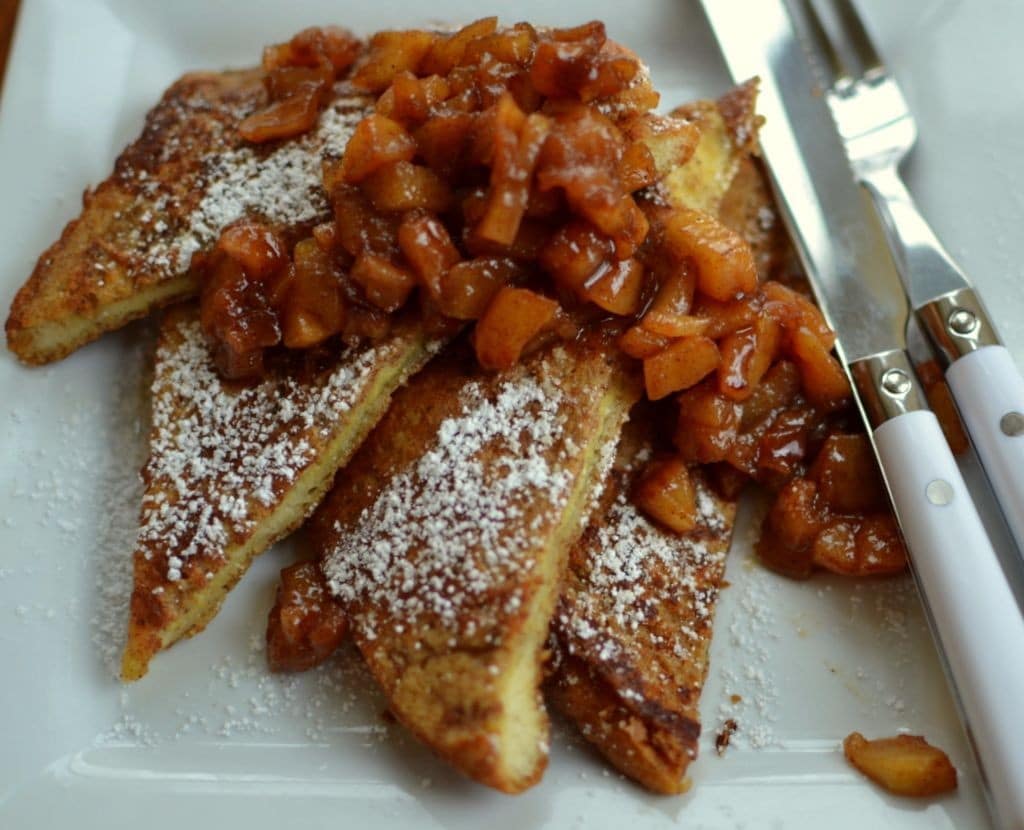 This recipe is going to tantalize your taste buds in no time at all!
Apple Pie French Toast
Scale
Ingredients
4 tablespoons butter
3 large apples peeled, cored and finely chopped
1/2 teaspoon vanilla
1 1/2 teaspoon cinnamon
2 tablespoon water
8 large eggs
2/3 cup milk
8 slices Texas toast
Butter for cooking French toast
Powdered sugar
Instructions
Melt butter in small saucepan over medium heat. Add apples and cook for 5 minutes stirring twice. Add vanilla, 1/2 teaspoon cinnamon and water and simmer for 5 minutes stirring once or twice. Remove from heat.
Beat eggs, milk and 1 teaspoon cinnamon in wide shallow bowl. Heat large nonstick skillet lightly buttered to medium. Dip Texas toast in egg mixture. Quickly flip over and dip other side in egg mixture. Cook in skillet until golden brown; approximately 2-3 minutes per side. Repeat with more Texas toast.
Top with apples and powdered sugar. Serve warm.
Notes
If stuffing French toast with apple mixture cut slit with sharp knife to create pocket. Take your time and go slowly and use thin long knife. Add a couple heaping tablespoons of apple stuffing. You will need to be extra quick with dunking the stuffed bread as it falls apart easily. Another option with this method is to use french bread and cut your slices a little thicker than Texas toast; approximately 1 1/4 – 1 1/2. This will help the bread stand up to dunking it in the egg mixture.
https://www.smalltownwoman.com/wp-content/uploads/2019/05/Beth-1.pdf