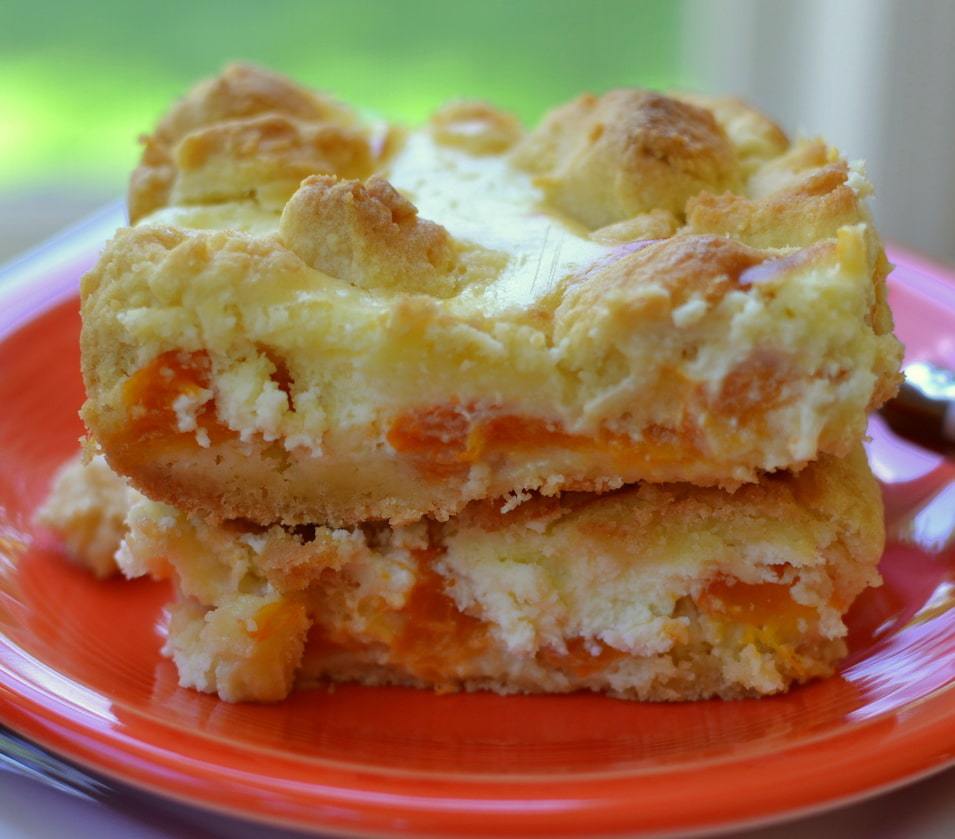 These Apricot Cream Cheese Crumble Bars are to die for.  You will find it impossible not to devour all of them at one sitting.  I love fresh apricots and this is exactly what this recipe calls for.  Fresh flavorful apricots with all the goodness of summer and sunshine packed in them are what its all about.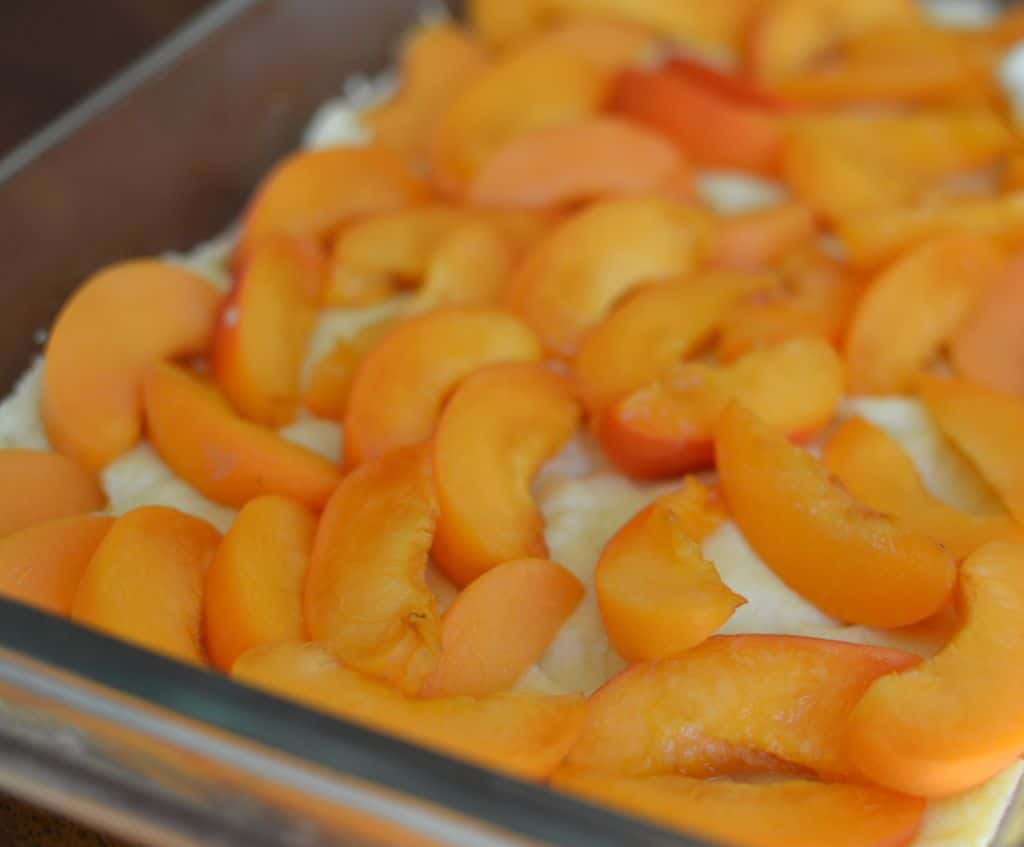 Apricots are an excellent source of vitamin A and a good source of vitamin C,  copper, dietary fiber and potassium.  Apricot Cream Cheese Crumble Bars are so easy to make.  They come together real fast and cook in about 35-40 minutes.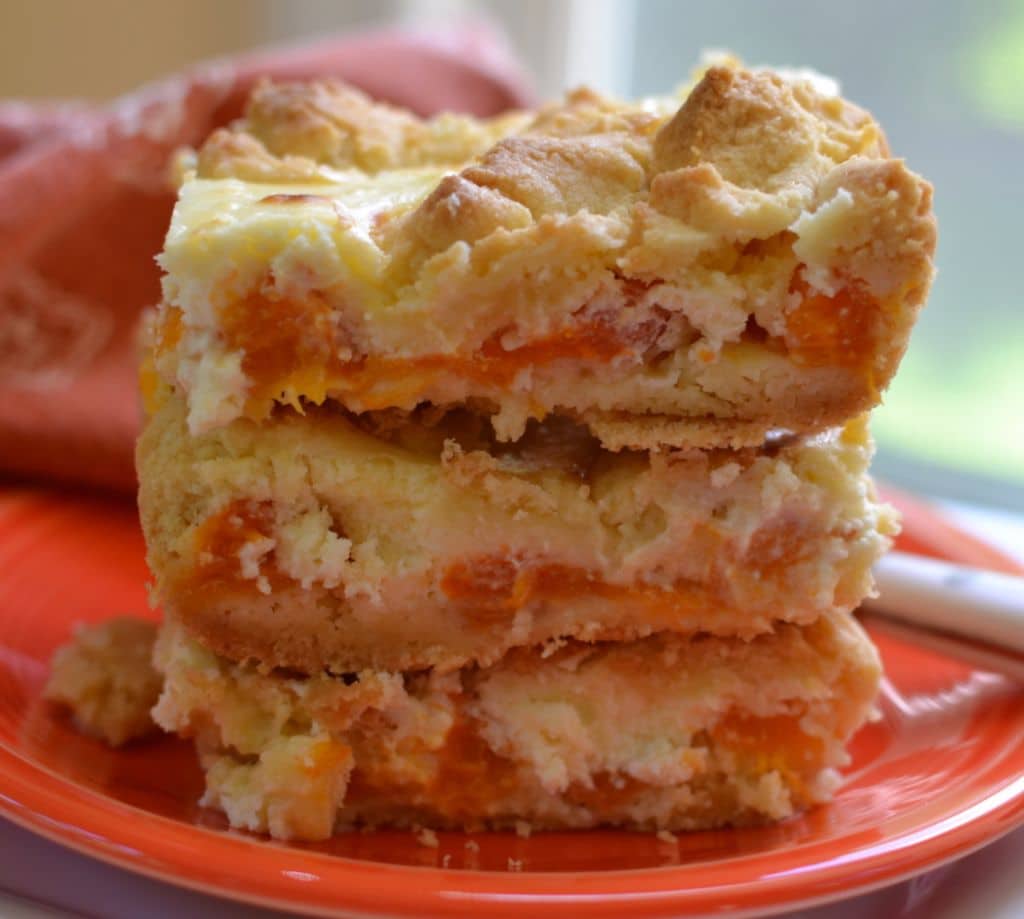 My family and I are in love with these Apricot Cream Cheese Crumble Bars!  I hope that your family adores them as much as we do!
Print
Apricot Cheesecake Crumble Bars
Scale
Ingredients
1 butter golden cake mix (15.25 ounce box)
1 egg
1/3 cup butter melted
1 teaspoon orange extract
5 large apricots seeded and sliced thin
1 box cream cheese (8 ounce)
1/4 cup sugar
1/2 teaspoon orange extract
1 egg
Instructions
Preheat oven to 350 degrees
Lightly spray 9 x 13 casserole dish with nonstick cooking spray. Mix dry cake mix, egg, butter and 1 teaspoon orange extract until blended. Set aside 1 1/4 cups of the mixture. Pat remaining mixture in the bottom of the casserole. Bake for 10 minutes. Layer with apricot slices,
In stand mixer with paddle attachment beat cream cheese sugar and 1/2 teaspoon orange extract until smooth and creamy. Add egg and beat on low just until incorporated. Drop spoonfuls of the cream cheese mixture over the apricots. Using clean hands drop large crumbs of the cake mixture over the top.
Bake for 35-40 minutes or until the top is lightly browned.
Other recipes you might love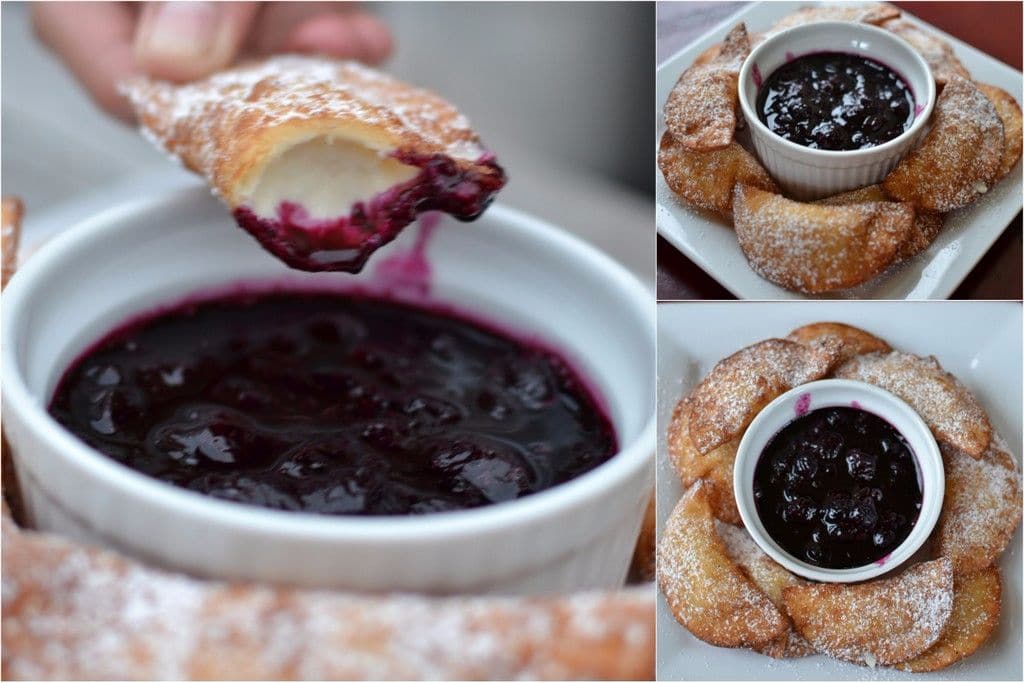 Cream Cheese Dumplings with Blueberry Sauce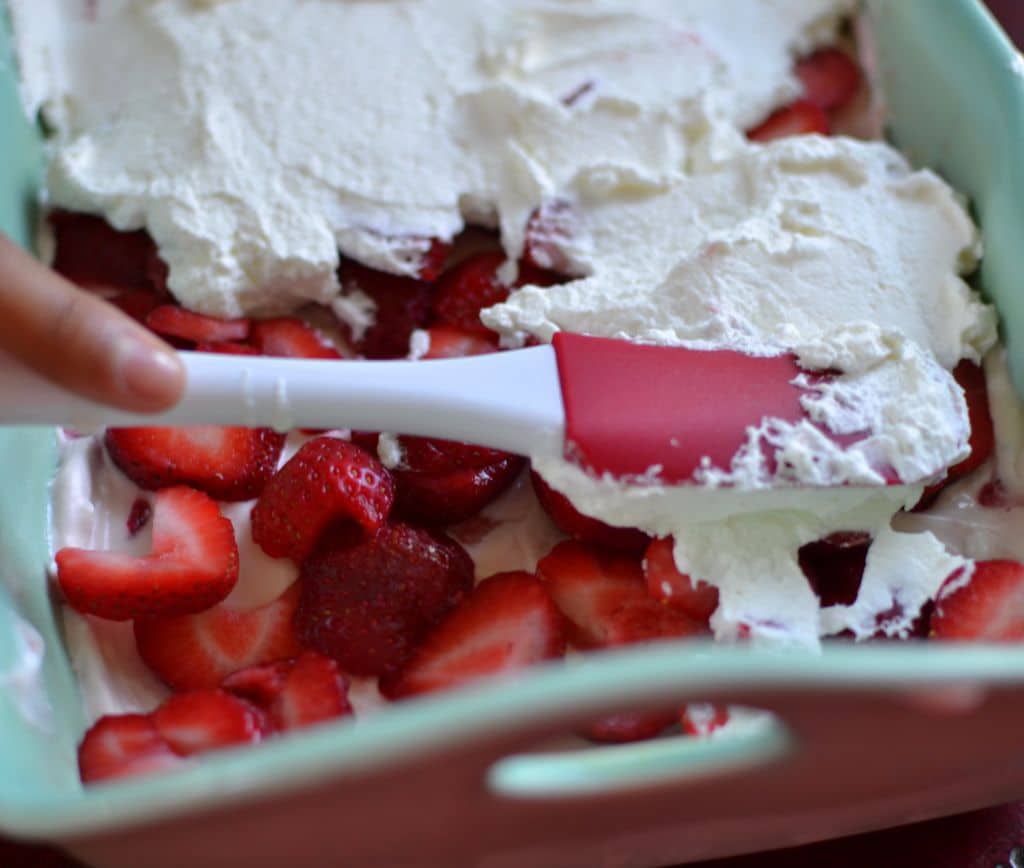 Strawberry Lush Cake
https://www.smalltownwoman.com/wp-content/uploads/2019/05/Beth-1.pdf