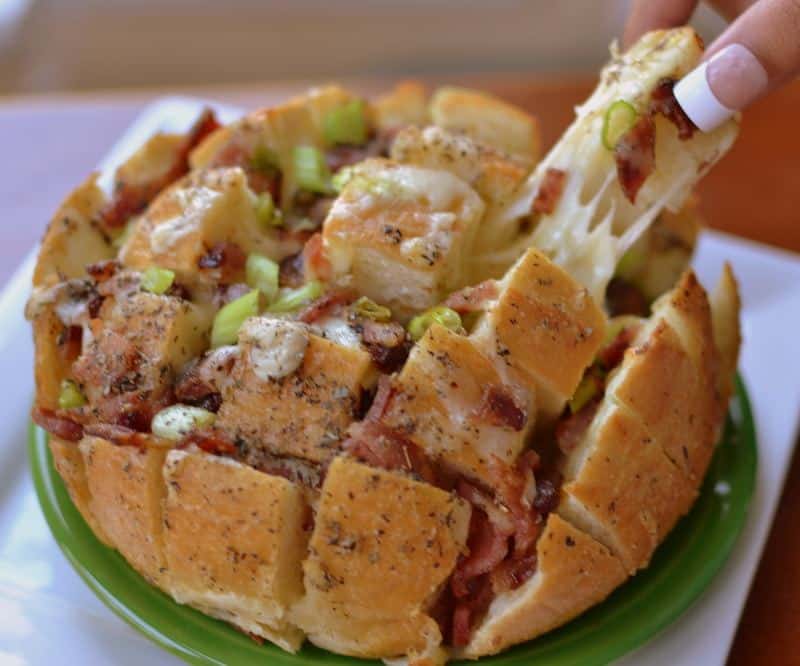 I proudy accept that I am a carb enabler. I have been refereed to as such by more than one of my readers!! That being said and clarified you are going to love this Bacon Scallion Monterey Jack Crack Bread! It could not be any easier. I start with sour dough soup bowl breads. They re the perfect size. This recipe is for two so you can cook one and when you remove that one from the oven you can load the other one.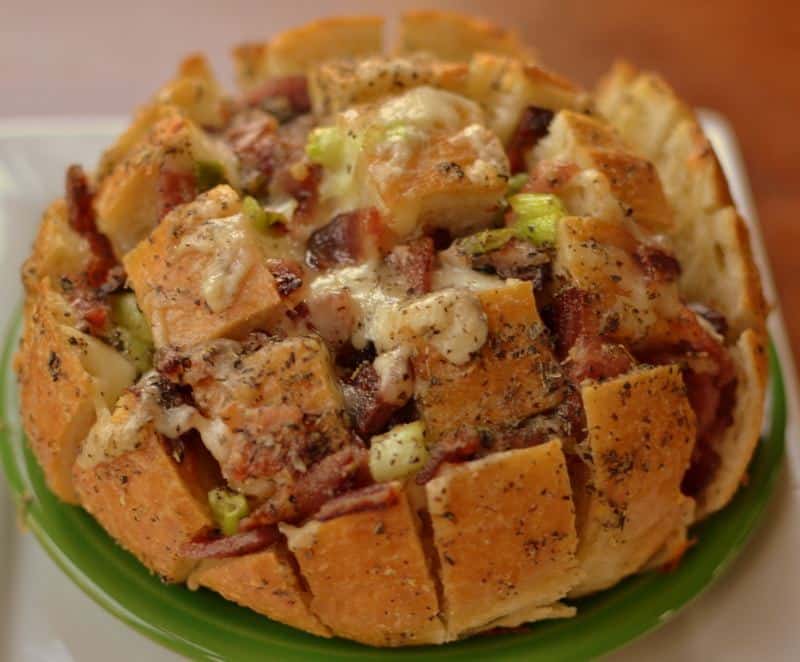 MY LATEST VIDEOS
It is so easy to prep and only take 15-20 minutes in the oven. This Bacon Scallion Monterey Jack Crack Bread combines sweet smoked bacon, crispy fresh scallions, Monterey Jack cheese, mozzarella and a perfect blend of creamy butter and spices. These adorable little loaves can be prepared ahead of time, wrapped in foil and popped in the oven right before serving time.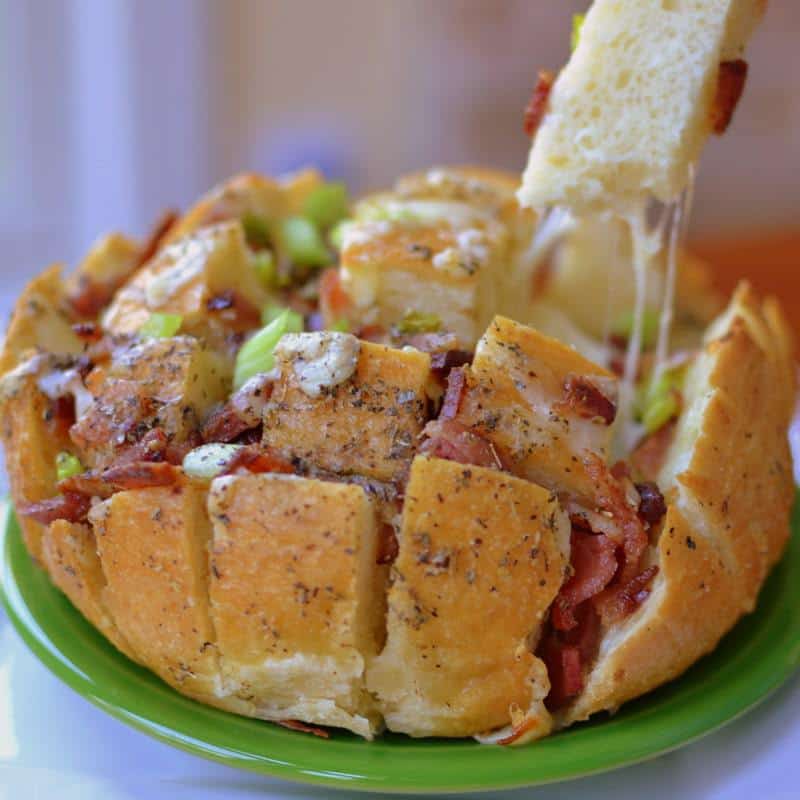 They make wonderful game day food or even party appetizers!!. With a little practice you will be able to make the cuts so the bread is easy to tear apart. I hope you enjoy these as much as we do. Leave me a comment and let me know what you think.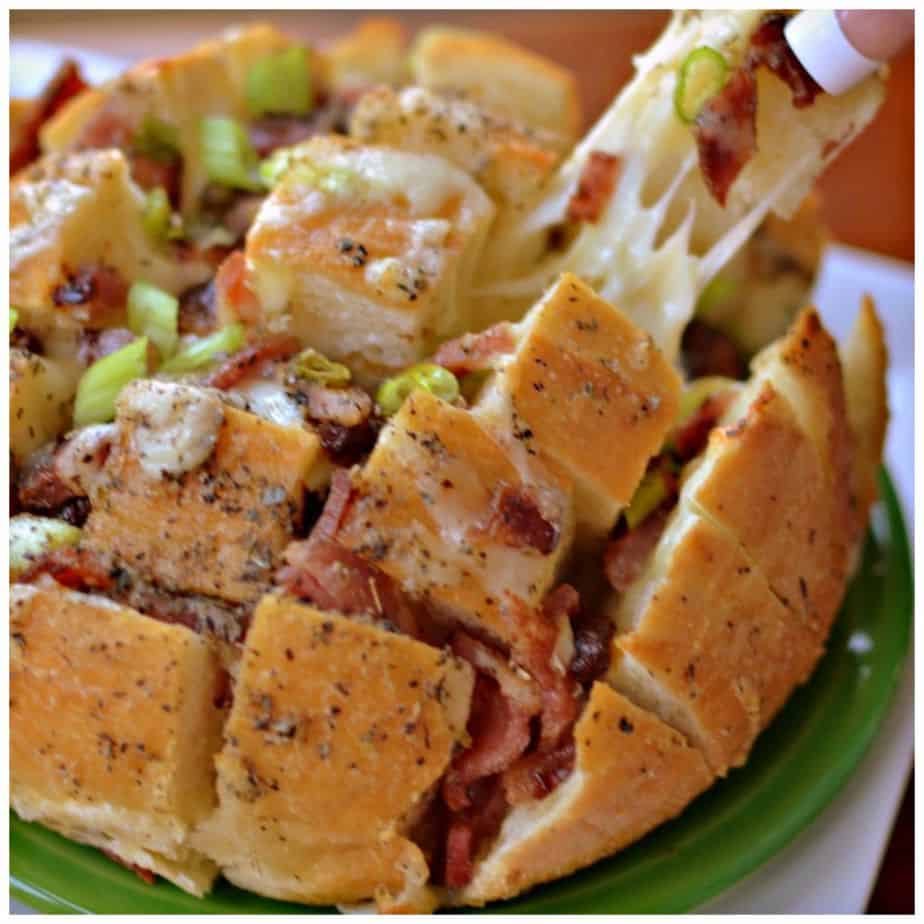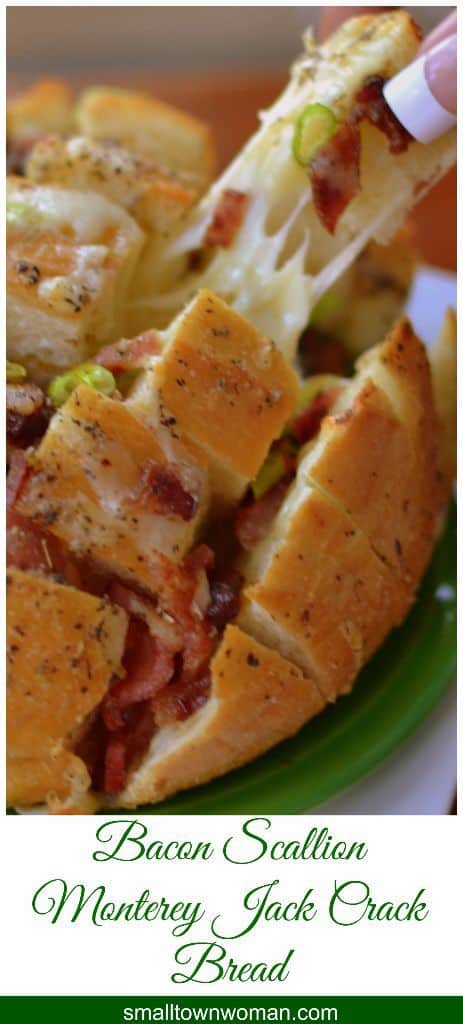 Bacon Scallion Monterey Jack Crack Bread
Ingredients
2 large sour dough soup bread bowls
2 cups Monterey Jack shredded
2 cups mozzarella shredded
4 slices crispy cooked smoked bacon diced
2 scallions chopped
4 tablespoons butter
1/4 teaspoon garlic powder
1/4 teaspoon onion powder
1/2 teaspoon dried oregano
1/2 teaspoon dried basil
Instructions
Preheat oven to 375 degrees.
Slice bread bowl in one inch wide slices being careful NOT to slice all the way through. Turn the bread 90 degrees and slice bread in one inch wide slices being careful NOT to slice all the way through. See pictures.
Stuff crevices with mixture of cheeses, bacon and half of the scallions.
Melt butter in microwave. Add garlic powder, onion powder, dried oregano and basil. Brush over loaves of bread. Wrap bread in foil.
Place on cookie sheet and bake for 15 minutes. Remove from foil and bake for an additional five minutes.
Other recipes you will love!!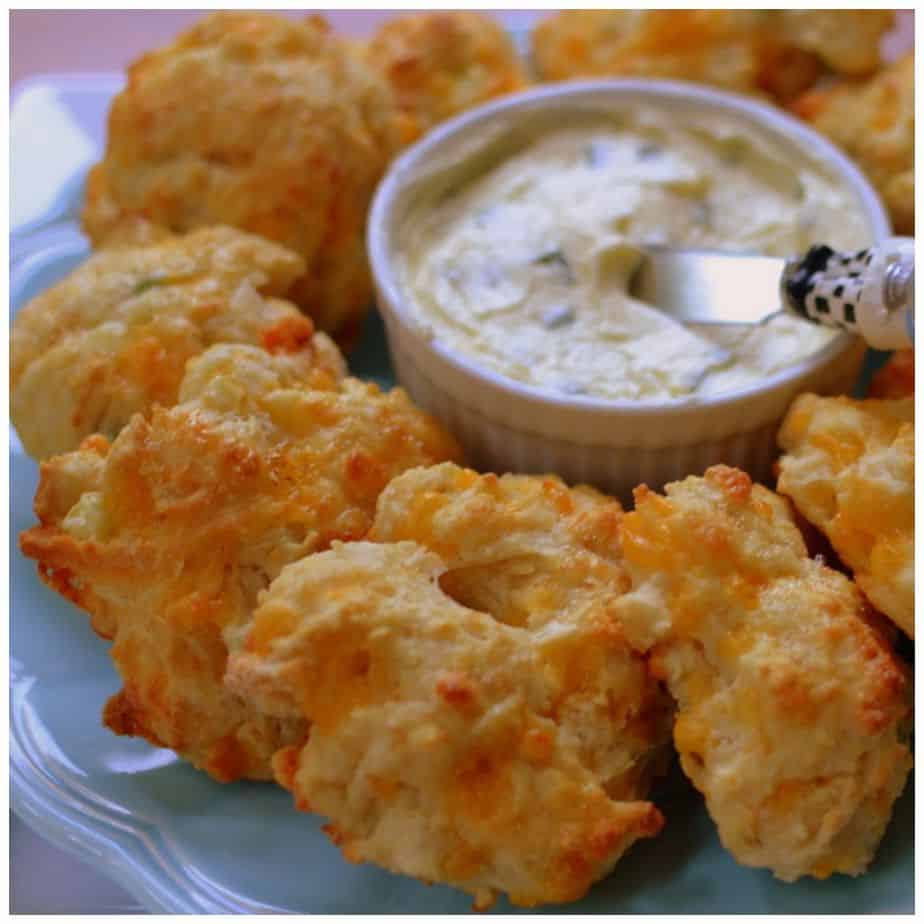 Cheddar Drop Biscuits with Chive Butter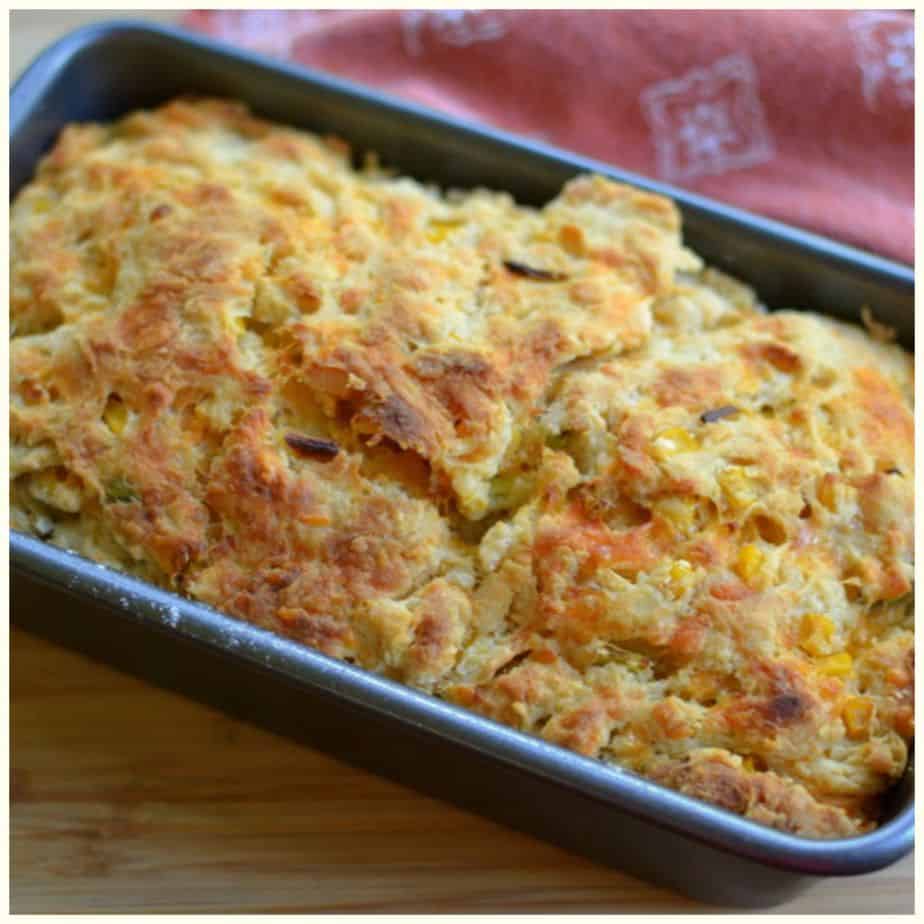 Cheddar Corn Scallion Beer Bread