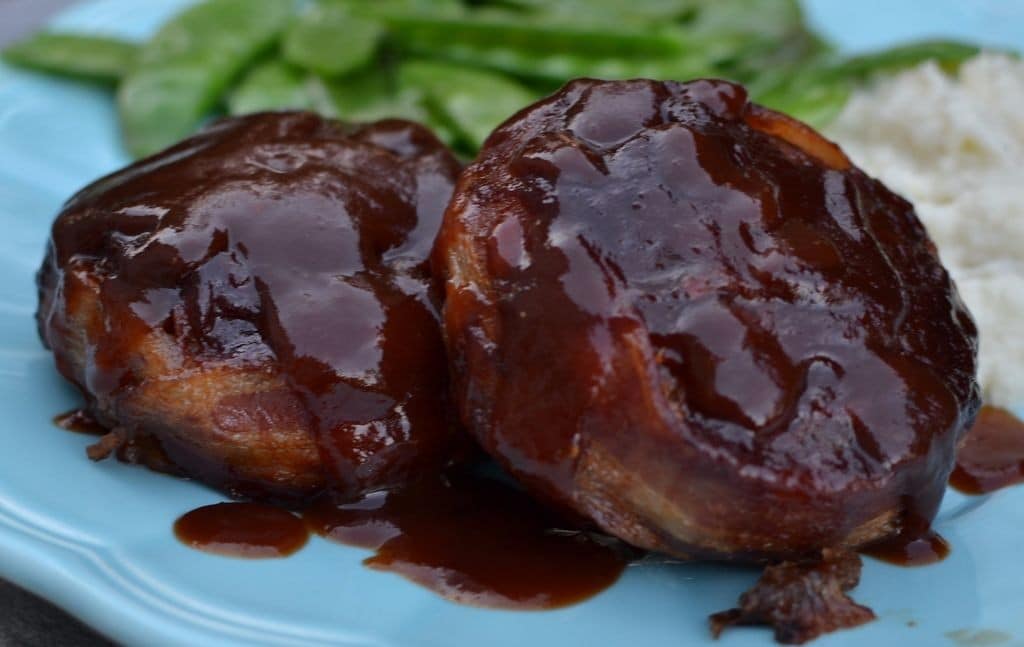 You are going to enjoy these little easy to put together numbers! The meatloaf stays so moist wrapped up in bacon!!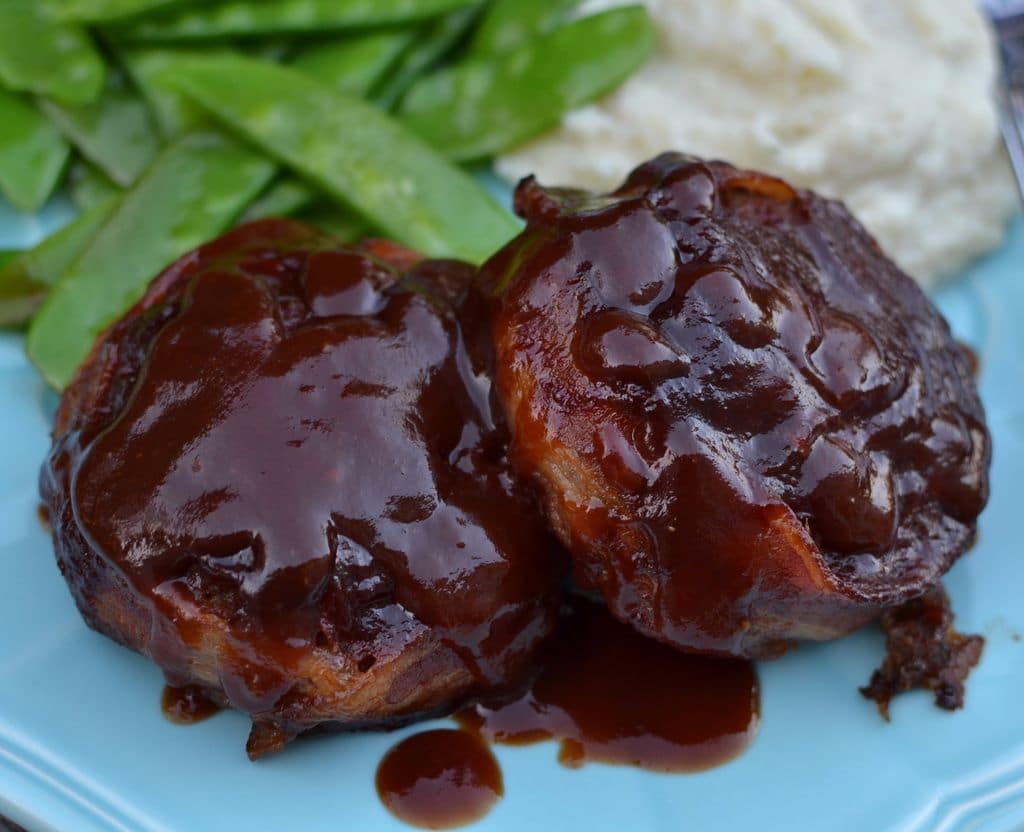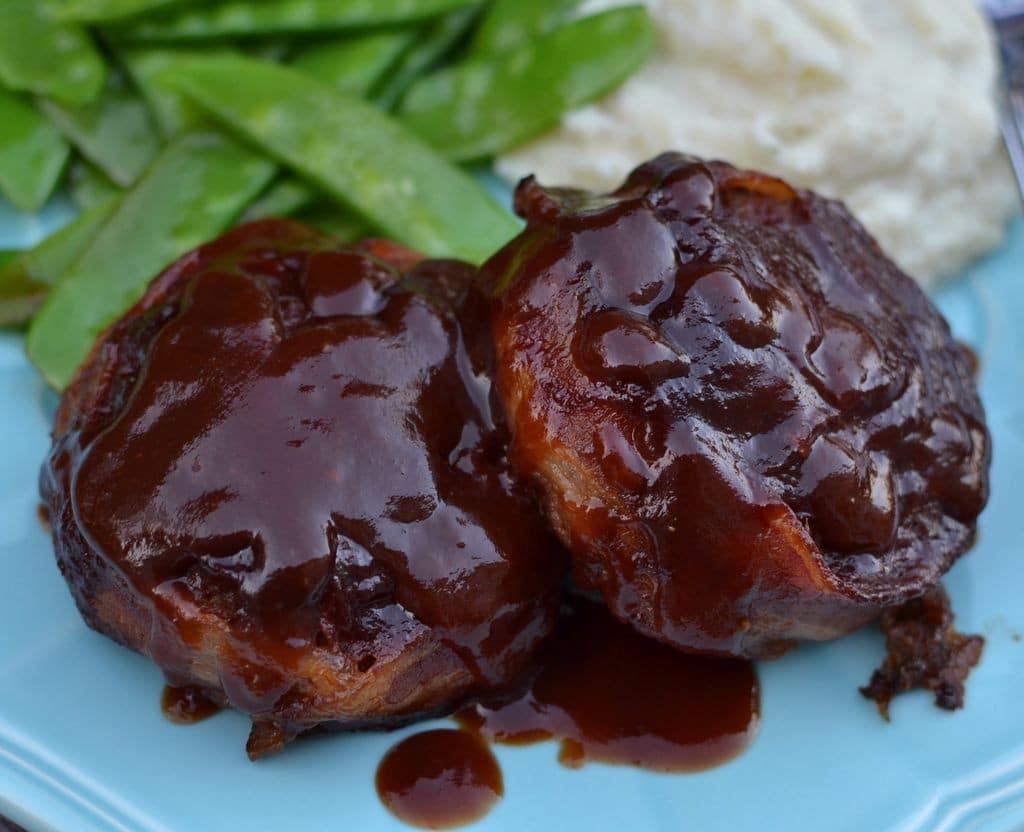 The wonderful smells emanating from the oven will drive you over the edge.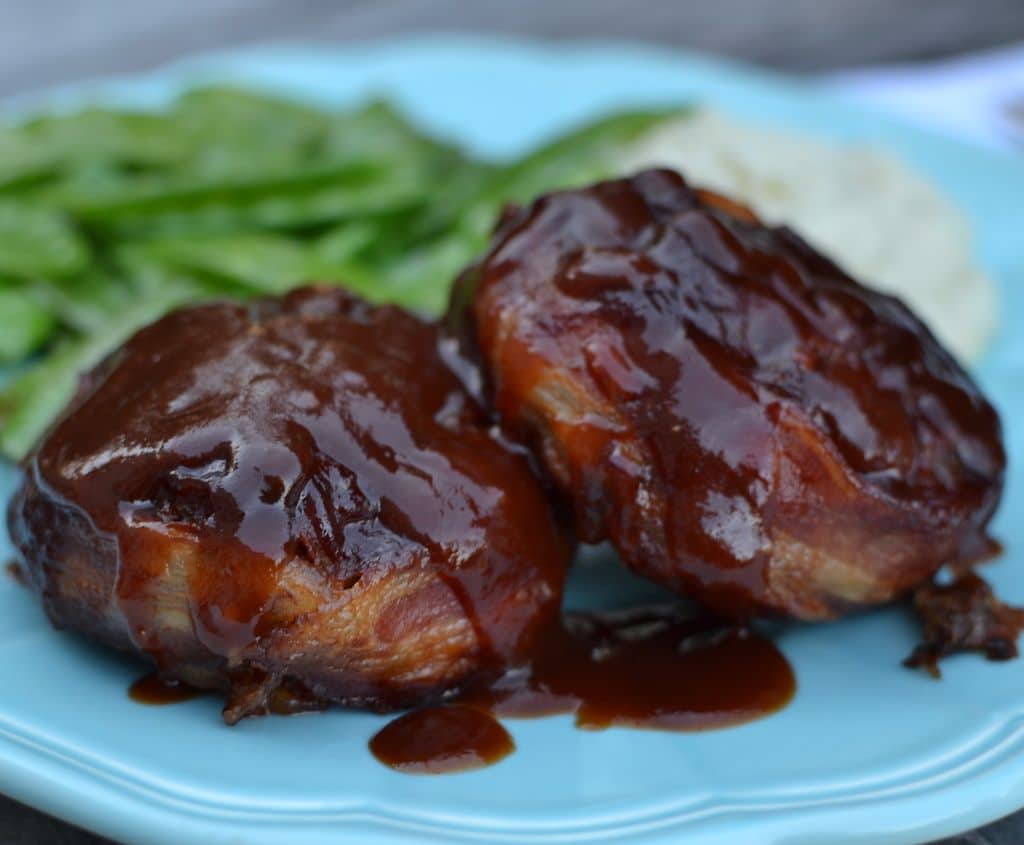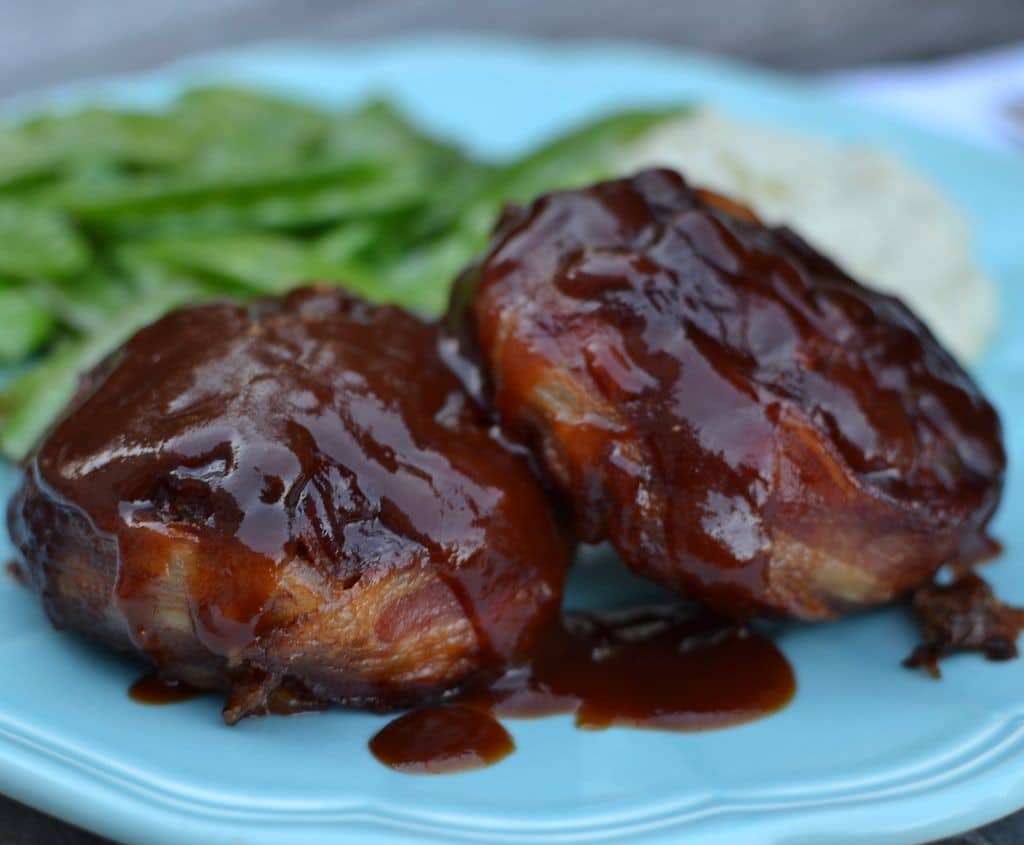 Any leftovers are equally delicious. Just heat up in the microwave for a couple of minutes at 50% power and add any extra sauce. These little delights are perfect and hubby adored them.
Bacon Wrapped Mini Meatloaves with Asian Brandy Sauce
Scale
Ingredients
1 1/4 lb ground beef
1 egg
1/4 cup finely minced onion
1 tablespoon parsley
1/2 cup Italian breadcrumbs
1 large garlic cloved minced
3 tablespoons Worcestershire sauce
1/4 cup Kansas City style BBQ sauce
6 slices bacon
1/4 cup brandy
1/4 cup soy sauce (low sodium)
2 tablespoons mirin
2 teaspoons sriracha sauce
1/3 cup ketchup
1 tablespoon fresh ginger
Instructions
Preheat oven to 350 degrees
Mix ground beef, egg, onion, parsley, breadcrumbs, garlic, 2 tablespoons Worcestershire sauce, and BBQ sauce. until well combined Divide beef mixture into six equally proportioned round patties. Wrap each patty with one slice of bacon going around the perimeter.
Add brandy, soy sauce, mirin, sriracha sauce, 1 tablespoon Worcestershire sauce, ketchup and ginger to saucepan. Simmer on low for 5 minutes. Baste patties prior to placing in the oven and every 10-15 minutes while in the oven. Bake for 1 hour or until bacon is golden brown.
https://www.smalltownwoman.com/wp-content/uploads/2019/05/Beth-1.pdf
Reader Interactions