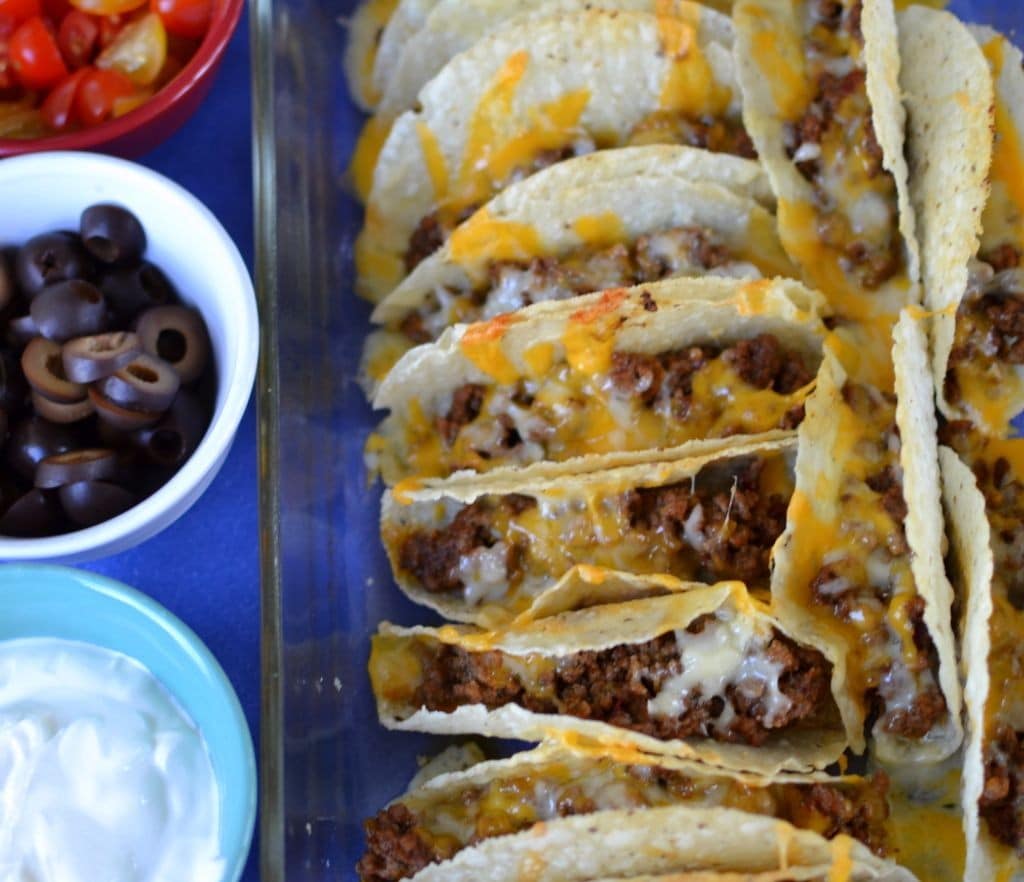 These delicious beef & cheese baked tacos are wonderful. Your taste buds will thank you for the treat! They are so easy and they provide an easy way for you to set up a taco bar!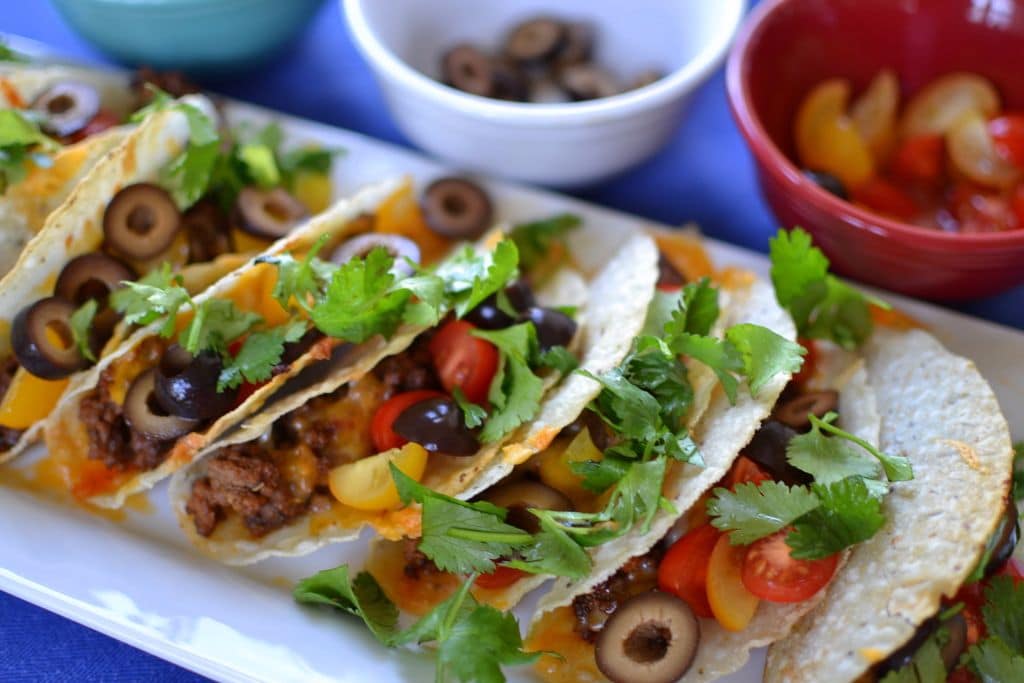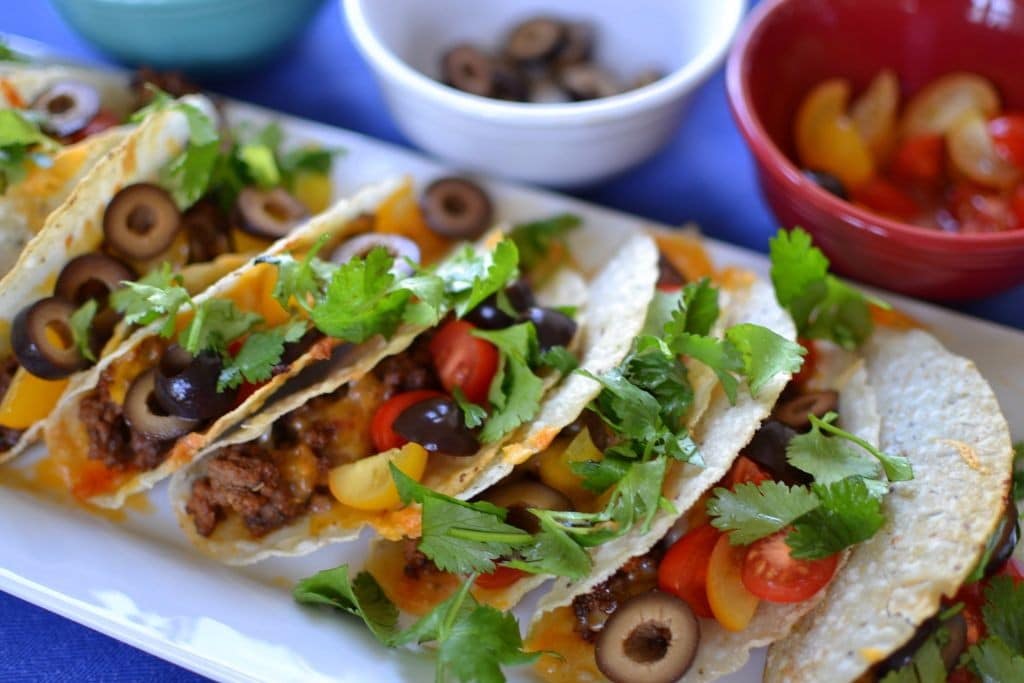 You can set this up with all your goodies on the side and your family or cronies can finish their own tacos! That way they can add what they like and leave what they don't for the rest of us pigs!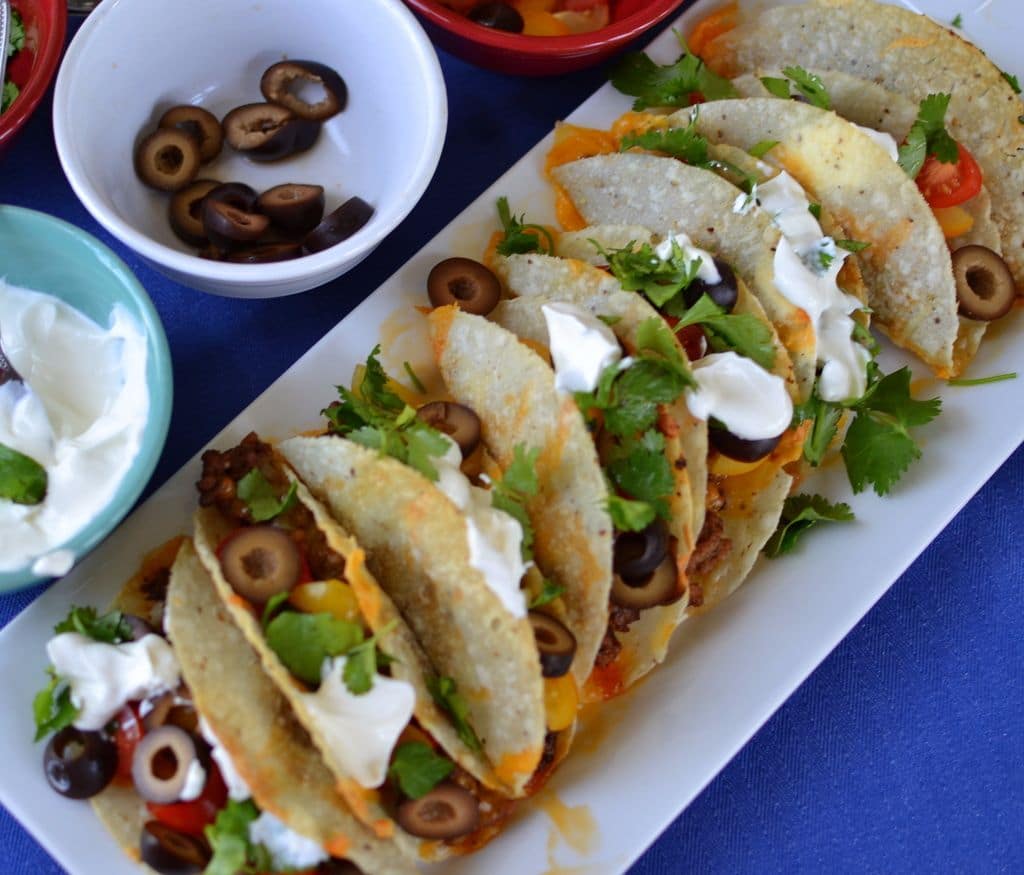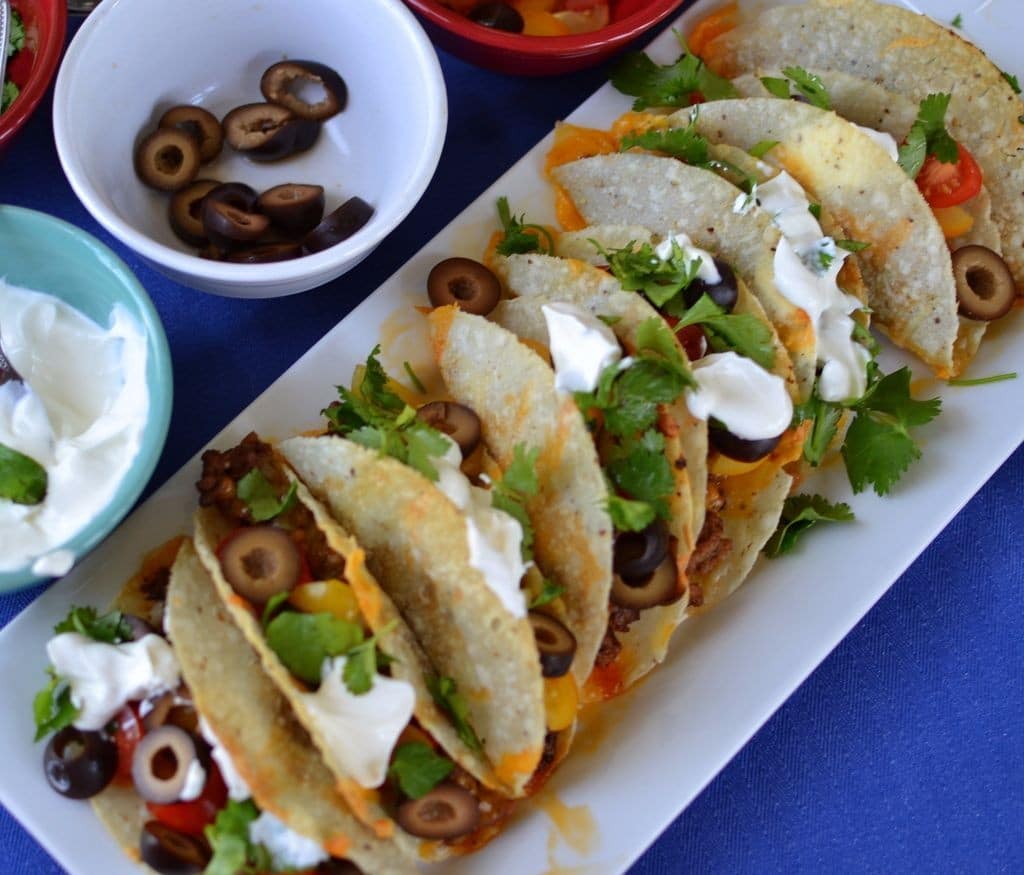 That way you can spend more time chatting and drinking….less time stuffing tacos and preparing each one specific to an individuals taste!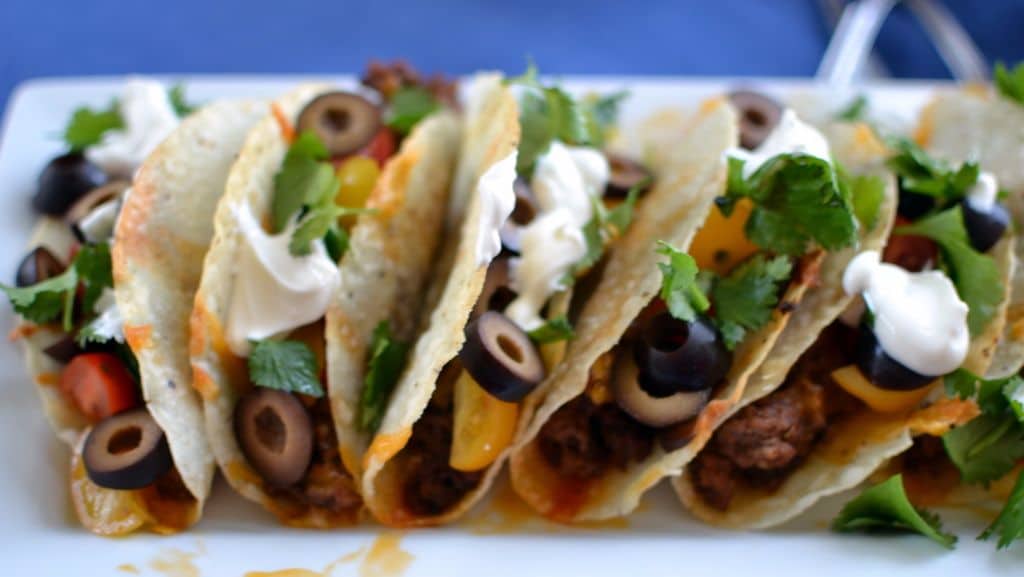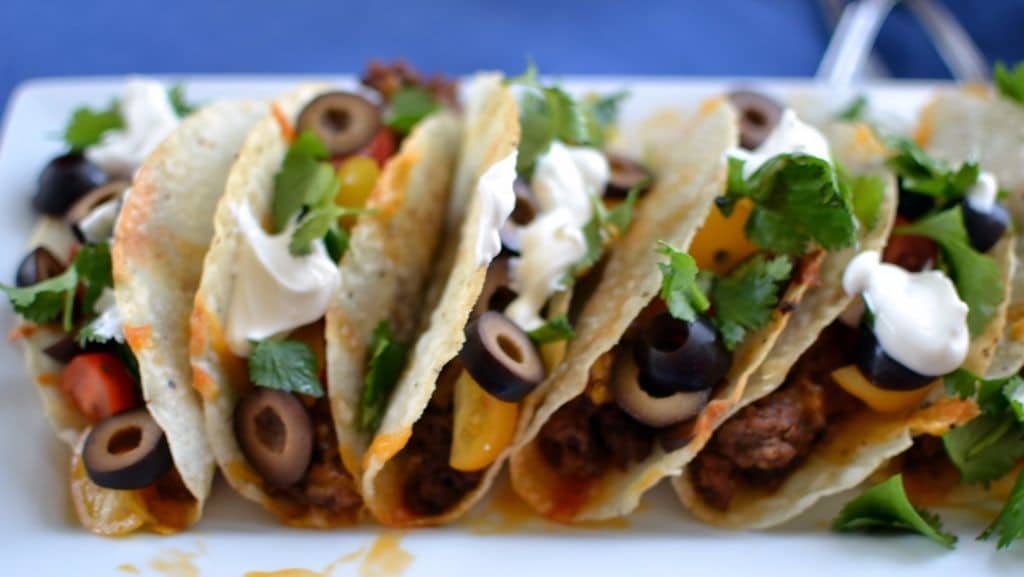 Don't they look delish?
Baked Beef & Cheese Tacos
Scale
Ingredients
1 lb lean ground beef
3 tablespoons taco seasoning
1/2 cup water
10– 14 taco shells
1 cup shredded sharp cheddar
1 cup shredded white cheddar
1/2 cup shredded Colby Jack
Red & yellow grape tomatoes
Black olives
Sour Cream
Chopped Cilantro
Instructions
Preheat oven to 375 degrees.
In large skillet over medium heat brown ground beef. Drain off excess grease. Add taco seasoning and water. Simmer for 10-15 minutes.
Arrange shells in a 9 x 13 inch casserole dish. Divide the taco meat evenly between the shells. Divide the cheese evenly between the taco shells. Bake for 15 minutes.
Top with tomatoes, black olives, sour cream and chopped cilantro.
https://www.smalltownwoman.com/wp-content/uploads/2019/05/Beth-1.pdf