a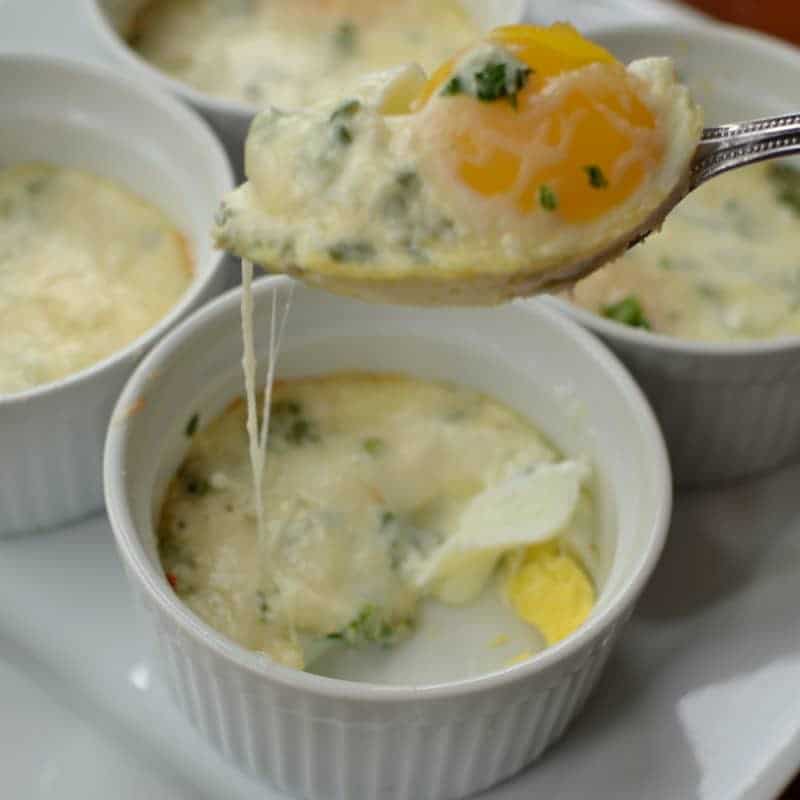 For so many years the incredible edible egg has gotten a bad rap or at least the yolk has.  However research has consistently and reliably shown that the cholesterol you eat has very little impact on how much cholesterol is in your blood.  In fact your body produces cholesterol on its own. The more you eat the less it produces.  The less you eat the more it produces.
Egg yolks are one of the most nutrient-dense, antioxidant-rich and vitamin-laden foods on the planet!  Most researchers believe that the medical community has been slow to reverse their original recommendations on cholesterol and egg consumption.  These Baked Creamy Herb Parmesan Eggs are a perfect way to start your day.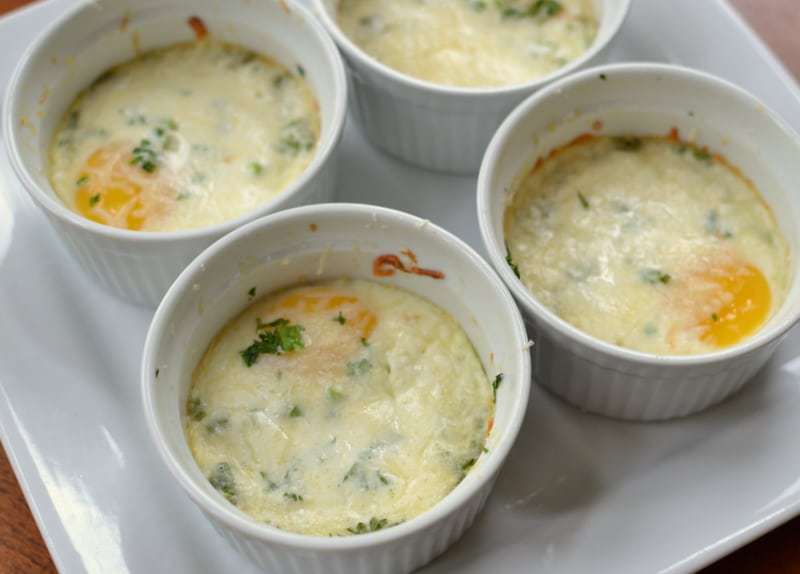 They are a protein packed antioxidant delight that can be whipped together in a matter of minutes.  Baked Creamy Herb Parmesan Eggs are the perfect balance of good nutrition, fantastic flavor and cooking ease.  You will love these and you can adjust the recipe to make one or twenty.  Don't have ramekins?  No problem…use a well greased muffin pan.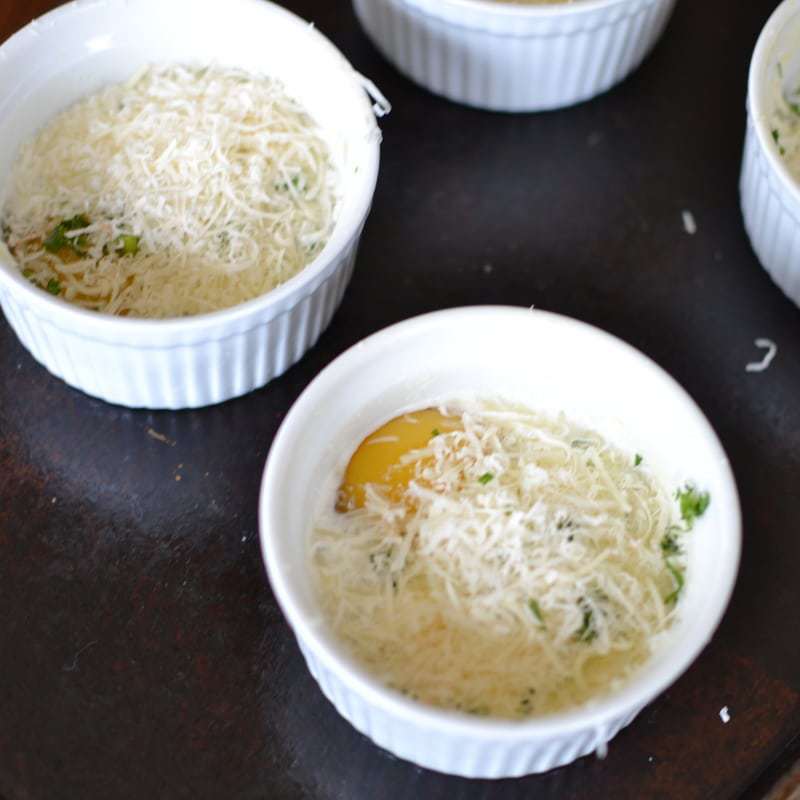 These are so delectable! Don't miss out on them because they seem so simple and maybe a wee bit plain Jane. They are awesome and even my teenage daughter loves them and you know how picky teenagers can be!!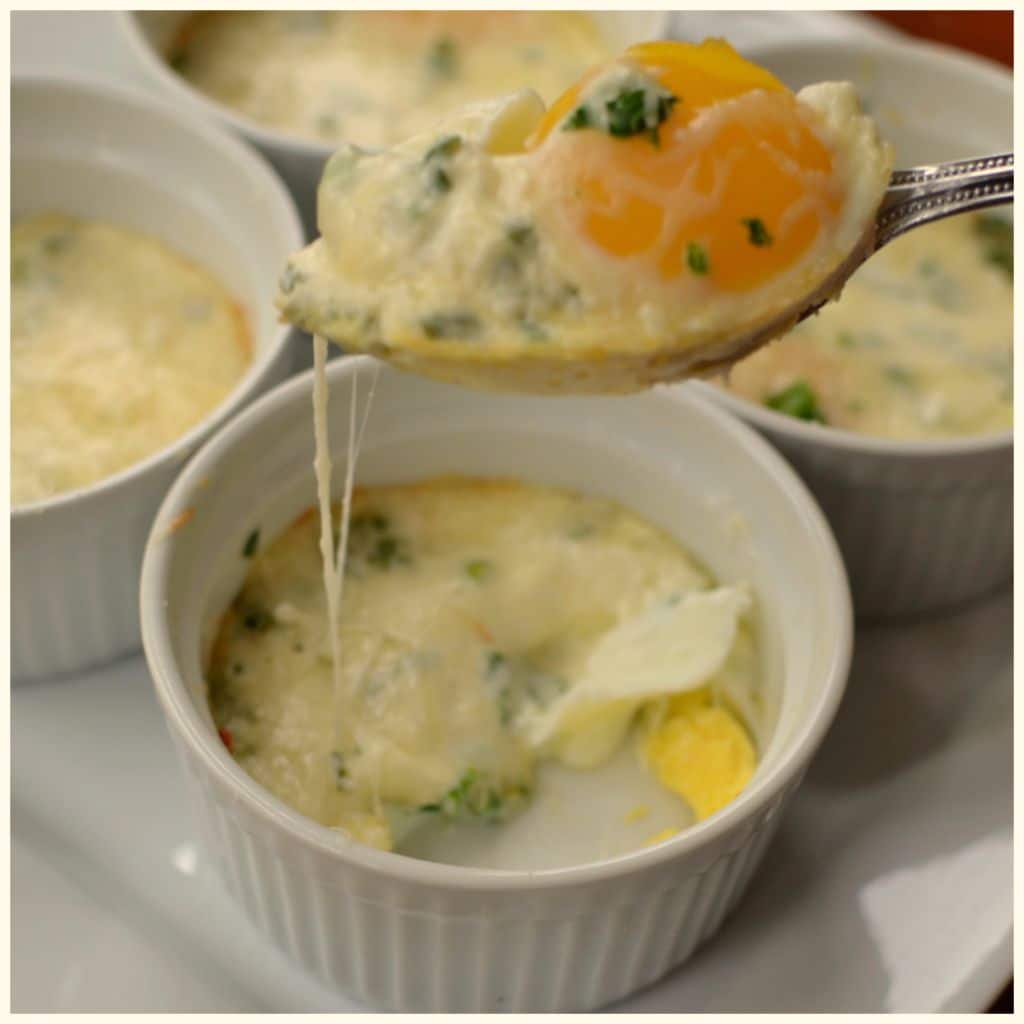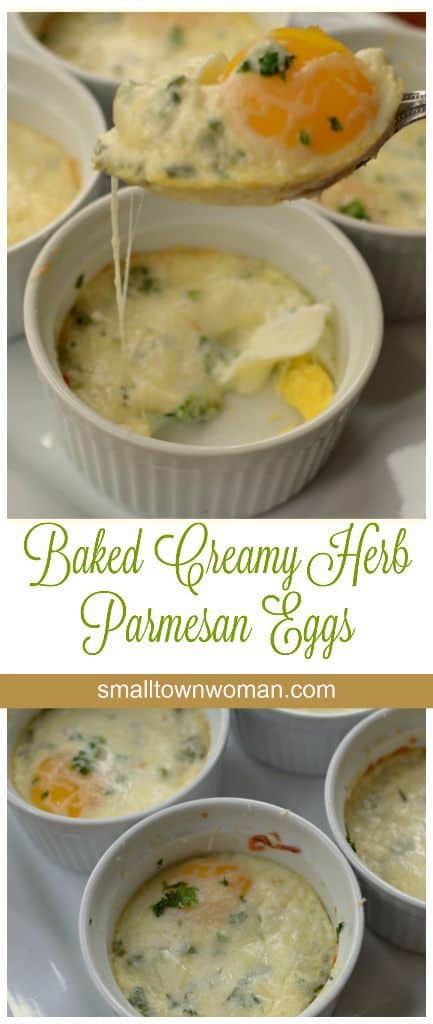 Print
Baked Creamy Herb Parmesan Eggs
Scale
Ingredients
Butter
4 eggs
4 tablespoon heavy cream
2 tablespoons fresh chopped parsley
2 tablespoons fresh chopped chives
4 tablespoons fresh grated Parmesan
8 tablespoons finely grated Italian blend or Mozzarella
Salt & pepper to taste
Instructions
Preheat oven to 350 degrees.
Butter 4 (8 ounce) ramekins. Place one egg in each ramekin. Top each egg with 1 tablespoon cream, 1/2 tablespoon each of parsley and chives, 1 tablespoon Parmesan cheese and 2 tablespoons Italian blend.
Place ramekins on cookie sheet and bake for 17-20 minutes or until whites are just set but yolks are still runny. Rotate cookie sheet halfway through the cooking process.
Salt & pepper to taste.
Other recipes you will love!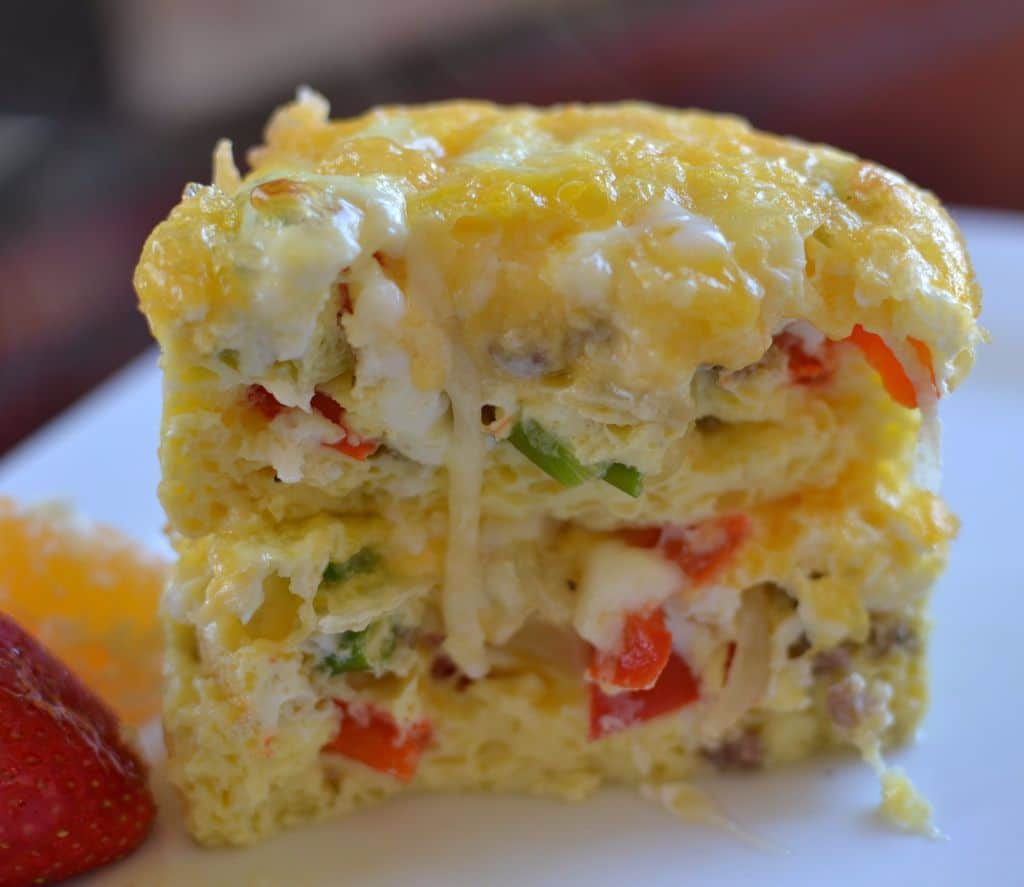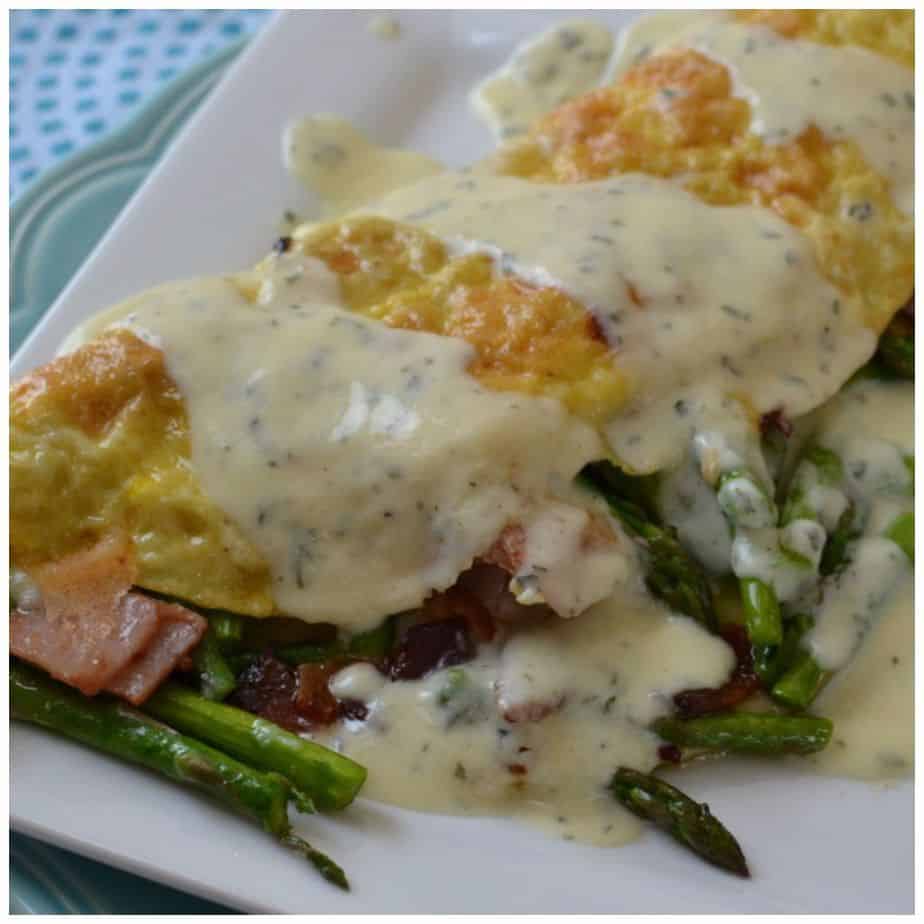 Benedict Omelette
https://www.smalltownwoman.com/wp-content/uploads/2019/05/Beth-1.pdf