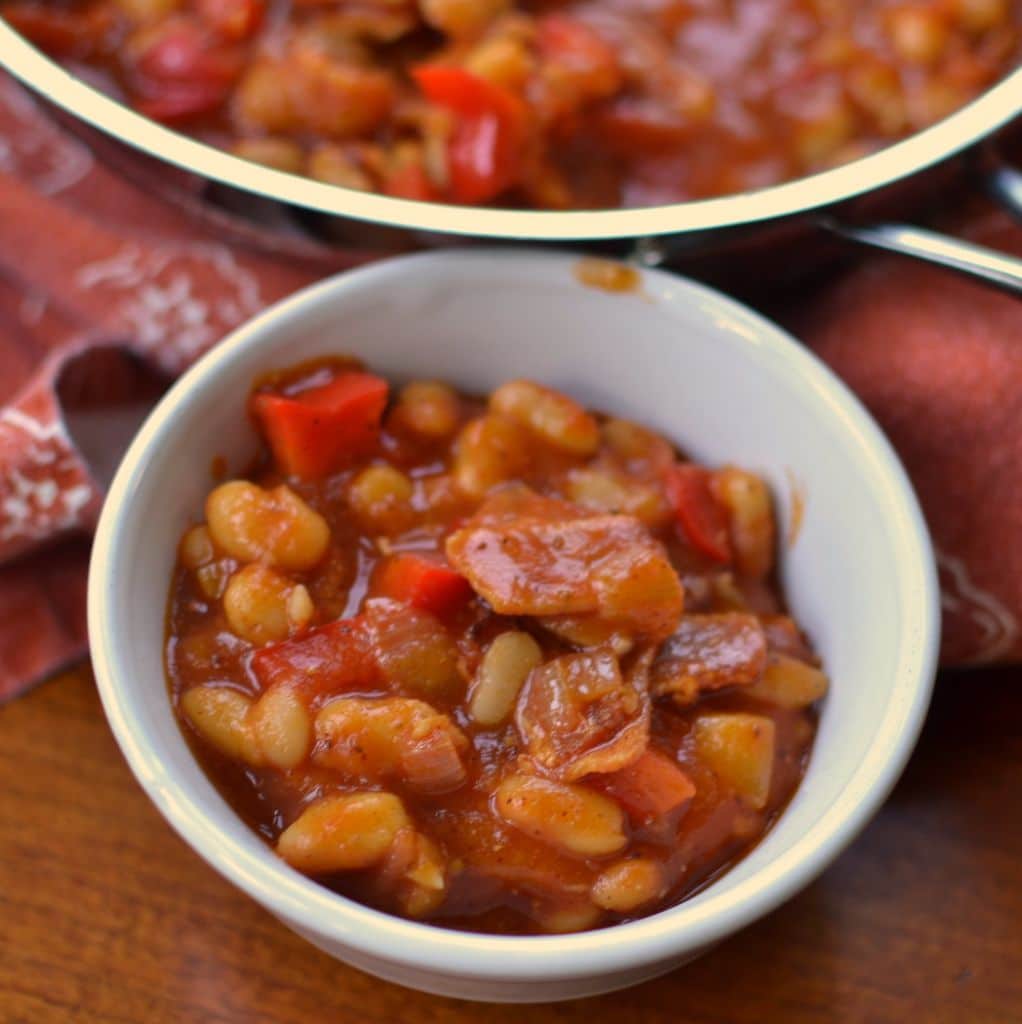 These Baked Spicy Smoky White Beans are a perfect accompaniment to your summer barbecues. As a matter of fact I like to simmer them on the stove top because the smells are heavenly and it heats up the house a lot less in the hot long evenings of summer. This delicious recipe starts with good smoky uncured bacon.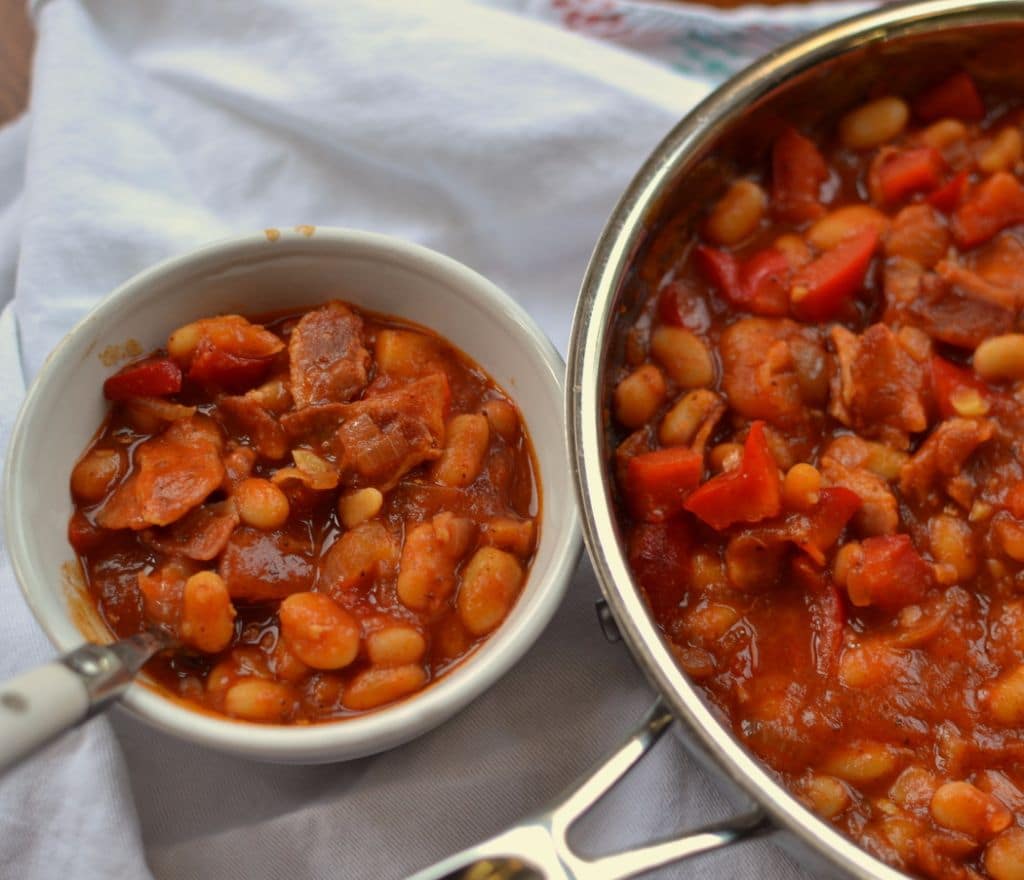 Bursting with flavor these Baked Spicy Smoky White Beans are sure to be added to your collection of loved recipes! Now I am not a huge fan of sweet baked beans. I think they mask all those wonderful flavors and all that sugar helps those beans plaster to my back side. These are a little different and so much better! Better for you as well!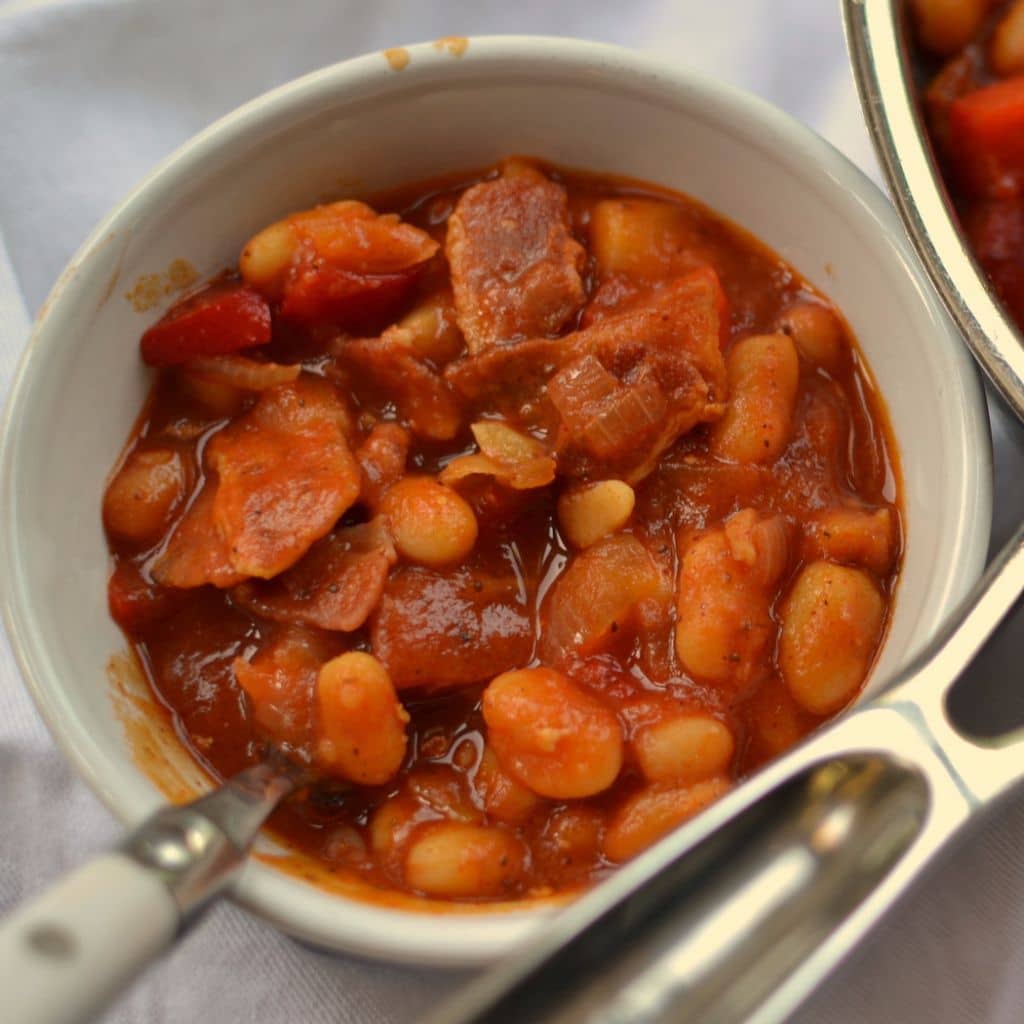 Consider yourself warned. These Baked Spicy Smoky White Beans are addicting and delectable. You will find it next to impossible to have just one serving!
Baked Spicy Smokey White Beans
Scale
Ingredients
4 slices uncured bacon
1/2 onion finely chopped
1/2 red pepper finely chopped
2 large cloves garlic minced
1 can Great Northern Beans (15.5 oz) drained and rinsed
1/2 cup Kansas City Style BBQ sauce
1/2 cup low sodium chicken broth
1 tablespoon yellow mustard (the hotdog kind)
Instructions
In medium skillet over medium heat cook bacon until crispy. Add onion and red pepper; continue cooking for 2-3 minutes. Reduce heat to low. Add garlic and cook additional 1 minute.
Add beans, BBQ sauce, chicken broth and mustard. Simmer for 15-20 minutes.