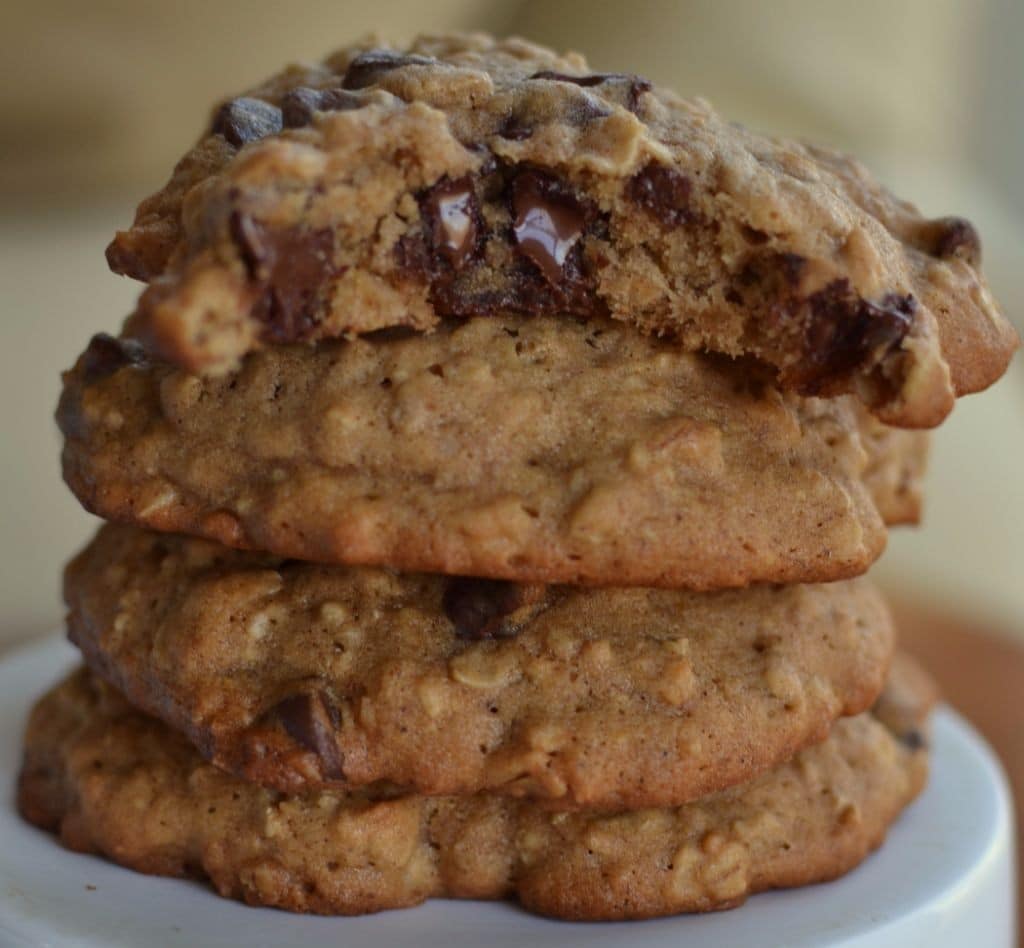 You are going to love these very unusual cookies! Banana oatmeal and chocolate chips making a winning combination. They play very well together. They are soft moist and full of flavor!!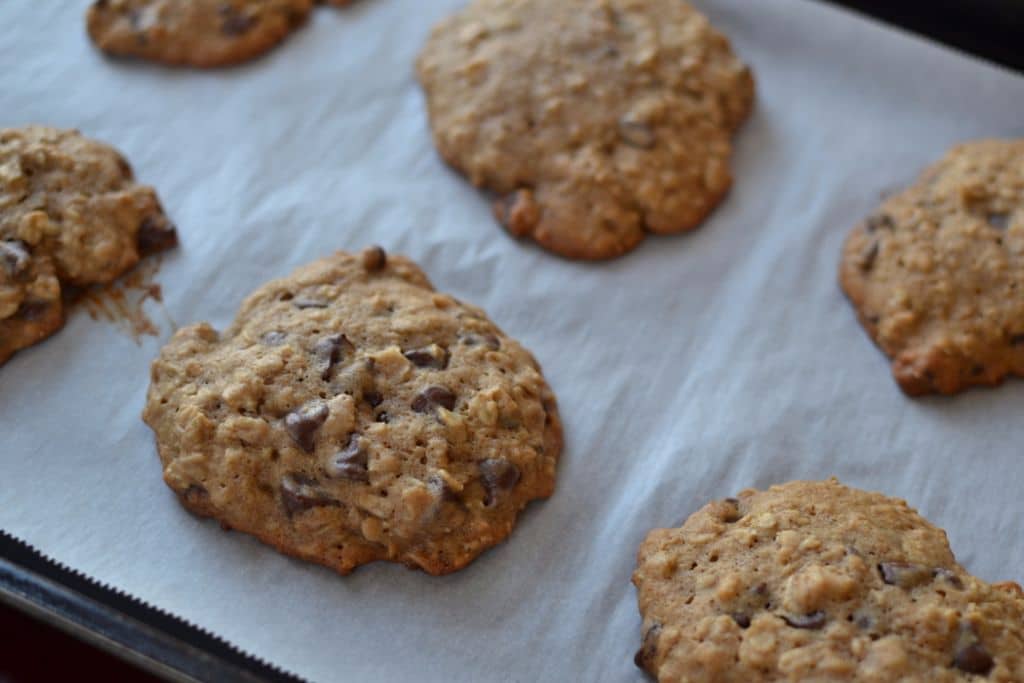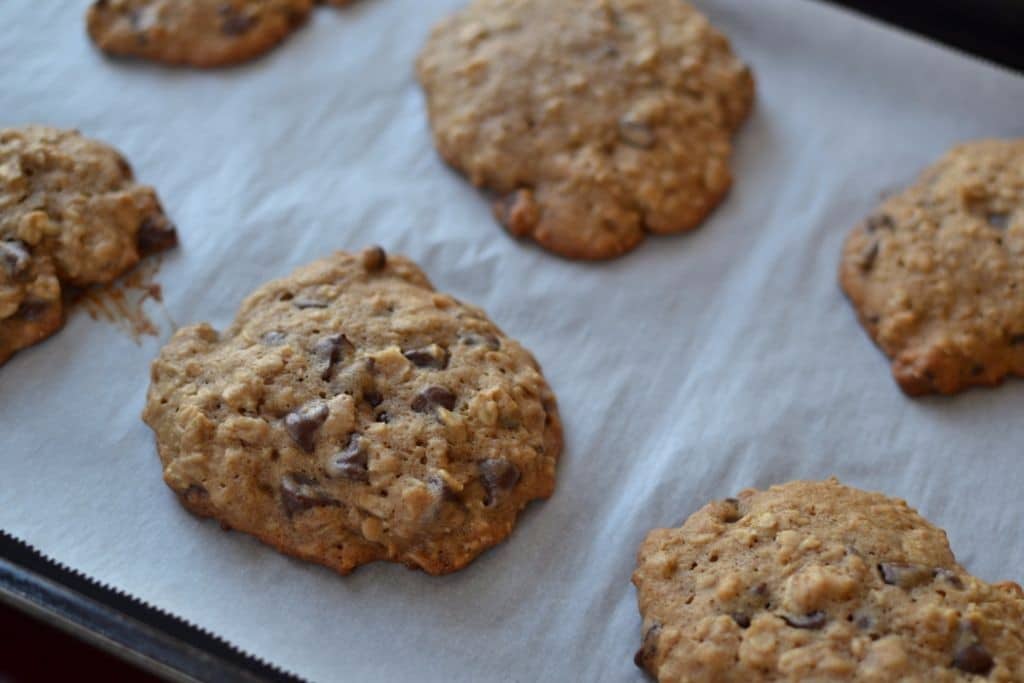 These cookies are a cinch to mix up and stay moist for days!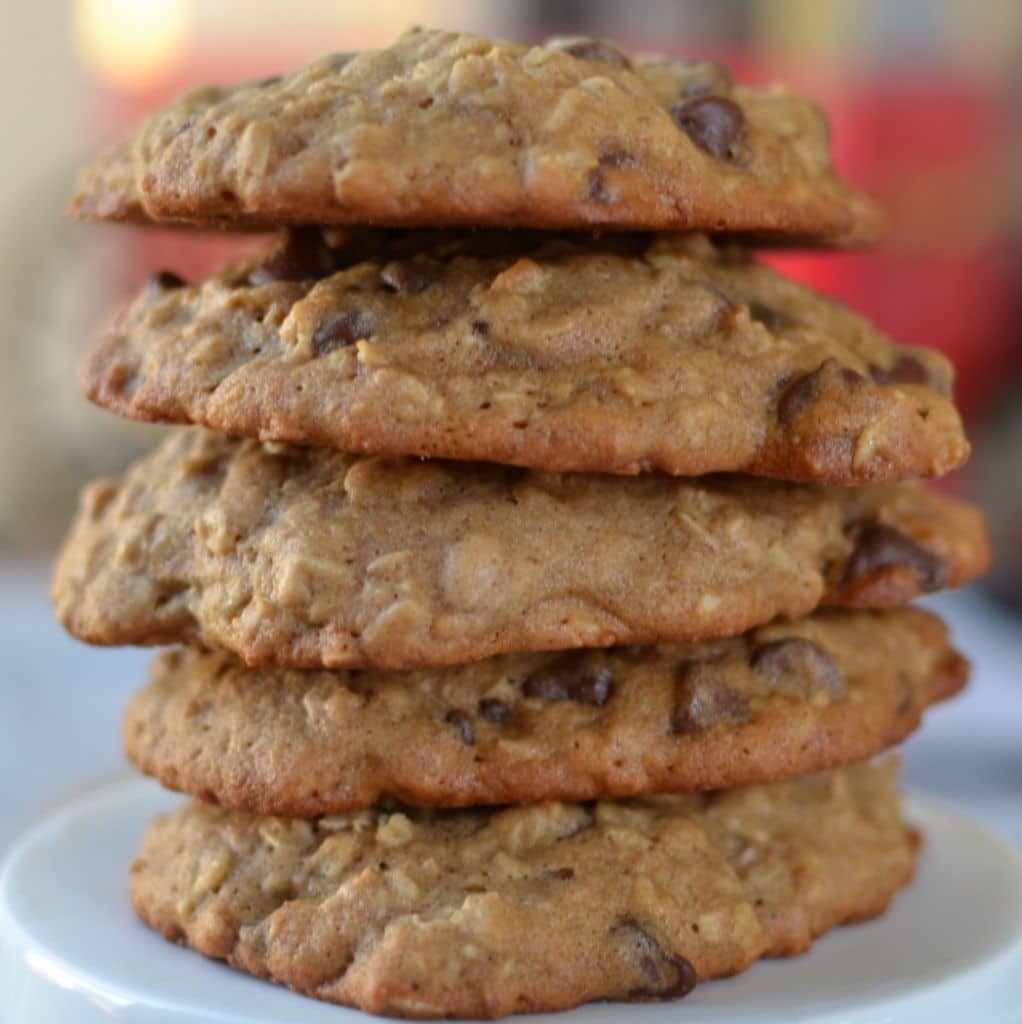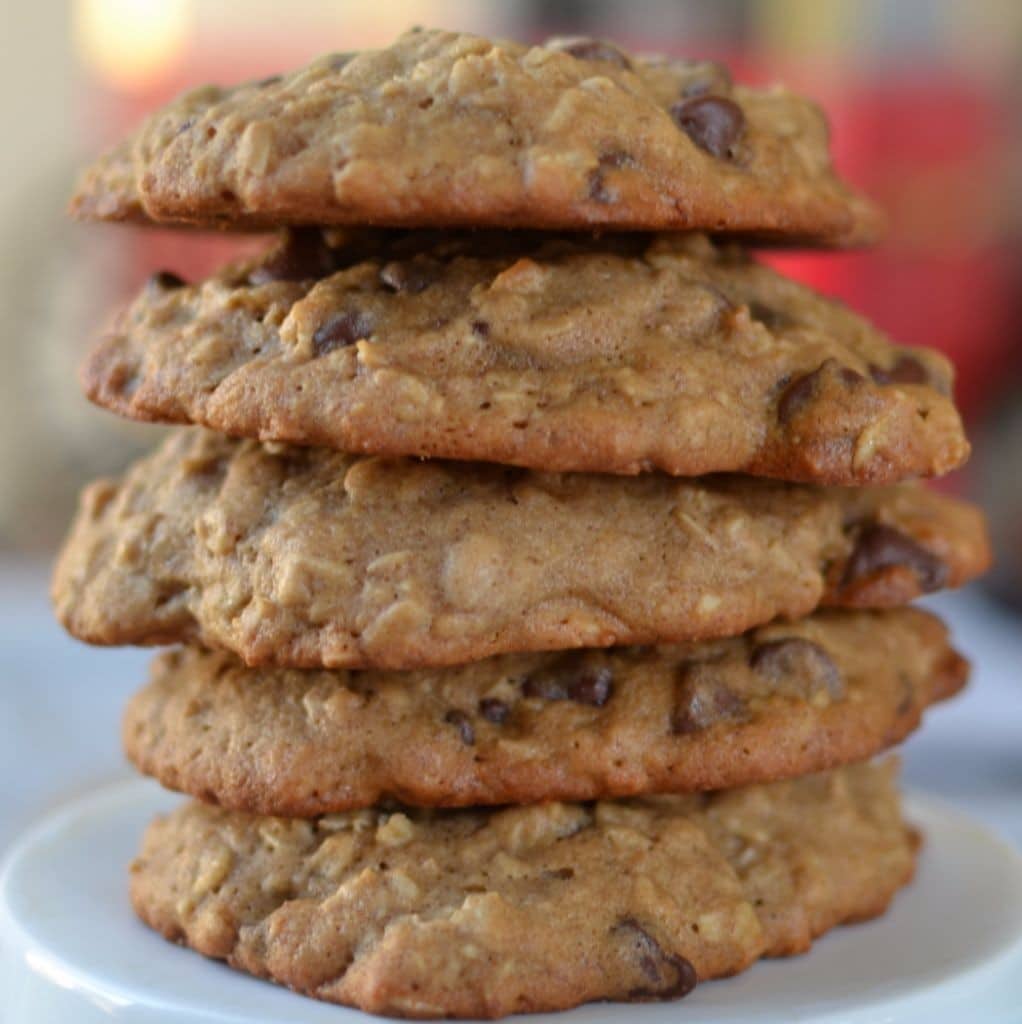 Look at those decadent treats. So if you are wondering what you are going to do with those over ripe bananas. I got the answer right here.
Banana Oatmeal Chocolate Chip
1 1/2 cups all purpose flour
1/2 teaspoon baking soda
1/2 teaspoon salt
1 teaspoon ground cinnamon
3/4 cup of butter softened
1/2 cup brown sugar
1/2 cup sugar
1 egg
1 teaspoon vanilla
1 cup over ripe mashed bananas (about two medium)
1 3/4 cups old fashioned rolled oats
2 cups chocolate chips
Instructions
Preheat oven to 350 degrees
In small bowl combine flour, baking soda, salt and ground cinnamon.
Cream together butter and sugars; beat until light and fluffy. Add egg, vanilla, banana, and oats. Mix just until combined. Add dry ingredients in three parts mixing and scraping the bowl each time. Stir in chocolate chips.
Drop by rounded tablespoons on to parchment covered cookie sheets. Bake for 16-17 minutes or until the edges are lightly browned. Allow to cool on cookie sheet for 2-3 minutes before moving to wire racks to cool.
https://www.smalltownwoman.com/wp-content/uploads/2019/05/Beth-1.pdf