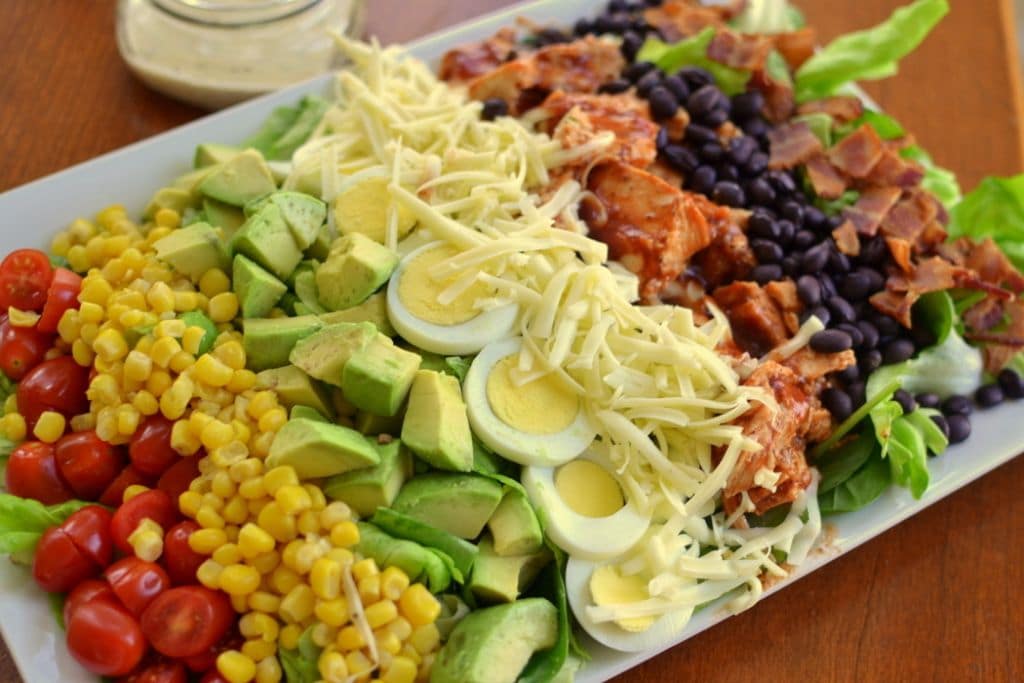 This Barbecue Chicken Cobb Salad is the perfect combination of flavors and so beautiful.  Presentation is so important if you are entertaining.  This salad is a little bit of a twist on the original Cobb recipe and oddly enough I think I like this one better.  My favorite dressing with this is Barbecue Ranch.  Did you know the first Cobb salad was made from leftovers?  In the late 1930s, LA's famous Brown Derby restaurant owner Bob Cobb went to fix a late night snack for Sid Grauman, the owner of Grauman's Chinese Theater. He took leftovers from the refrigerator and chopped them up finely because Grauman was suffering from a toothache. Grauman loved the salad so much that Cobb added it to the menu.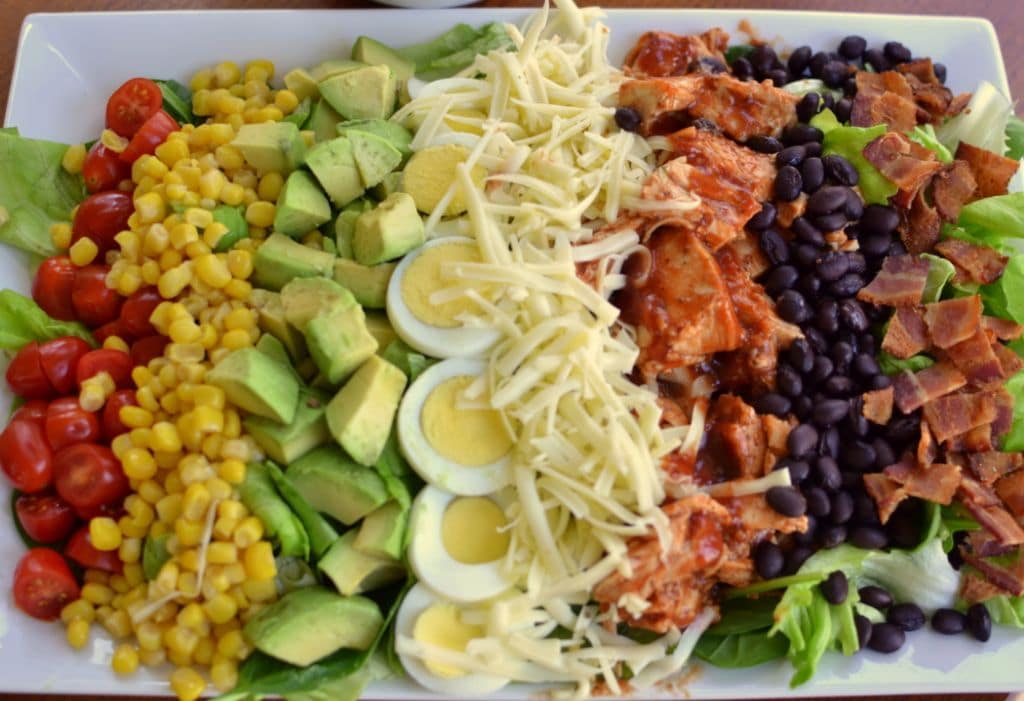 Now days we have all kinds of wonderful versions of the Cobb Salad.  This one is full of great flavors bringing barbecue and southwest together in the best way!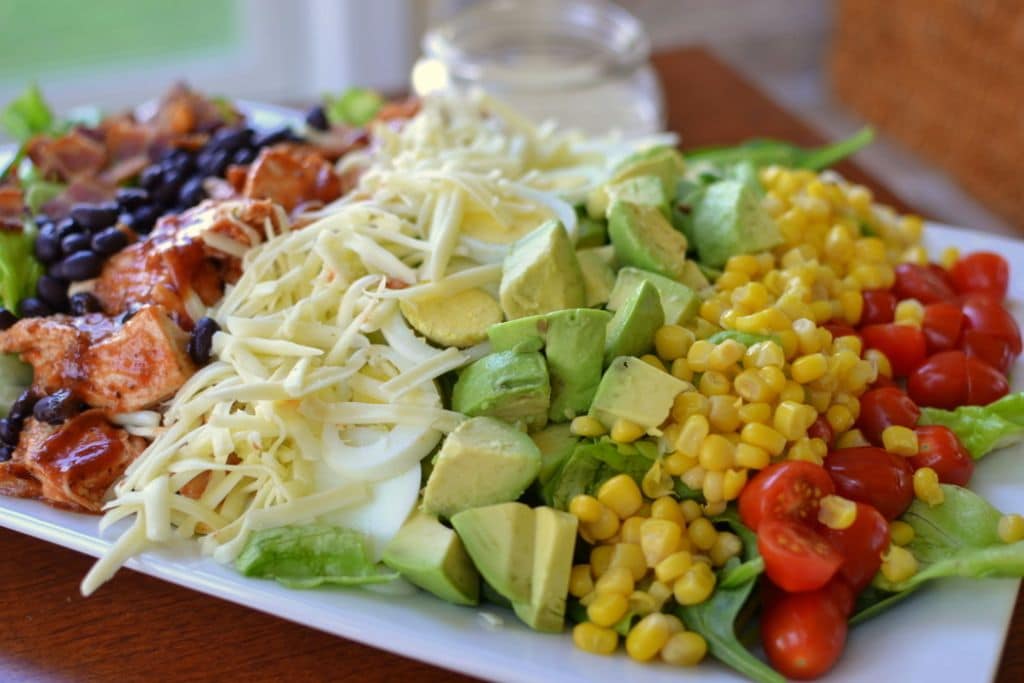 Sams Choice makes a great Jalapeno ranch that is just delectable with this salad.  My family really loves this salad and we hope you do to.
Print
Barbecue Chicken Cobb Salad
3 cups bite size pieces of cooked chicken (I use rotisserie chicken)
2/3 cup Kansas City style BBQ sauce
8 cups mixed salad greens
3 slices crispy bacon chopped
1/2 can black beans rinsed and drained
1 cup shredded Pepper Jack cheese
2 hard boiled eggs sliced
1 avocado
1/2 can corn drained
1 1/2 cup sliced grape tomatoes
3/4 cup of your favorite ranch dressing (I like Jalapeno Ranch)
3 tablespoons Kansas City style barbecue sauce
Instructions
Combine chicken and barbecue sauce. If either was refrigerated heat to room temperature in saucepan on low heat so not to dry out the chicken. .
Place greens on large rectangular platter. Arrange bacon, beans, chicken, cheese eggs, corn and tomatoes. Leave a space for the avocados. Chop avocado in chunks. Slice the avocado last as they brown quickly.
Combine ranch dressing and barbecue sauce. Serve drizzled over salad or on the side.
Other wonderful salads that you might love!
Strawberry Bacon Salad with Honey Poppy Seed Dressing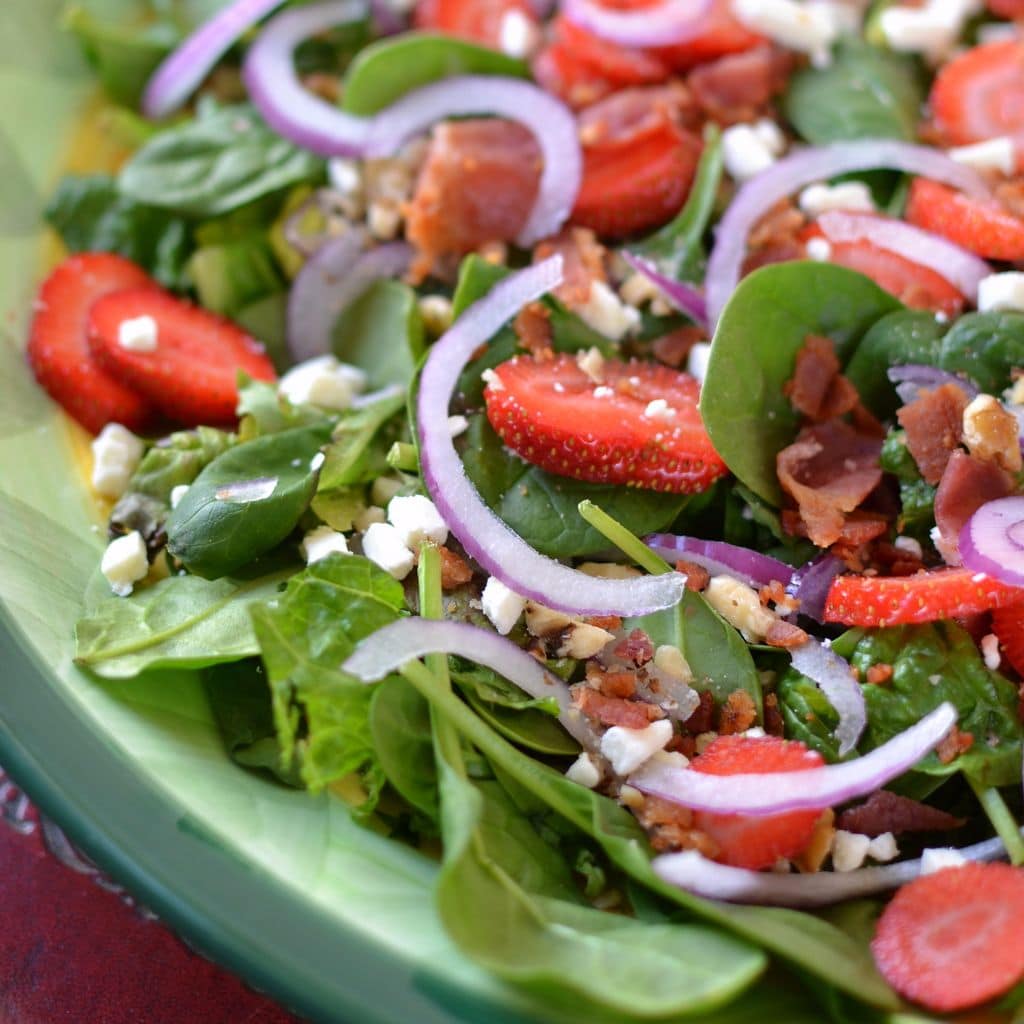 https://www.smalltownwoman.com/strawberry-bacon-salad-with-honey-poppy-seed-dressing/
https://www.smalltownwoman.com/wp-content/uploads/2019/05/Beth-1.pdf