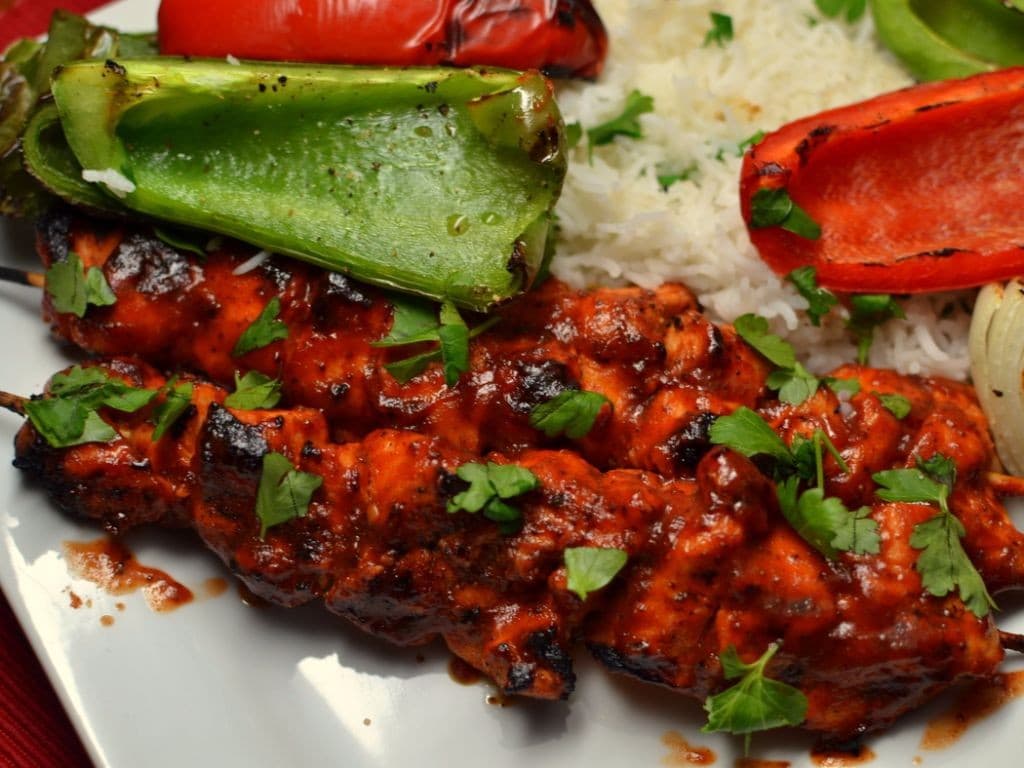 These little beauties are just what the doctor ordered to try to get Spring in early. I mean who doesn't love grilled chicken. I know I do!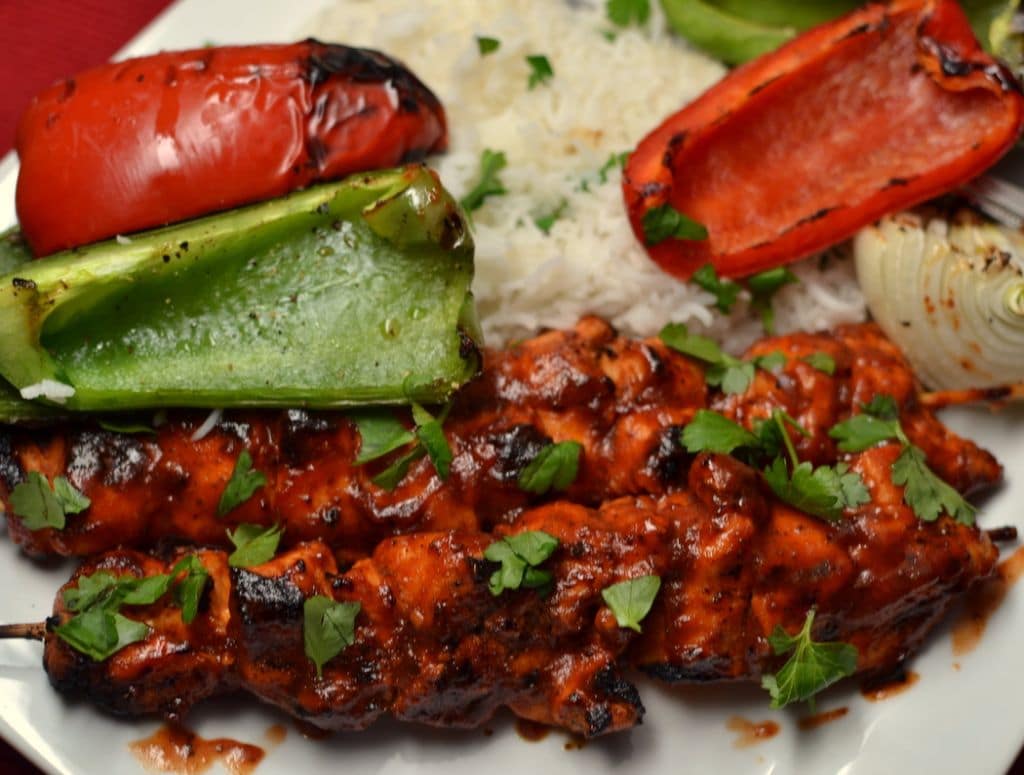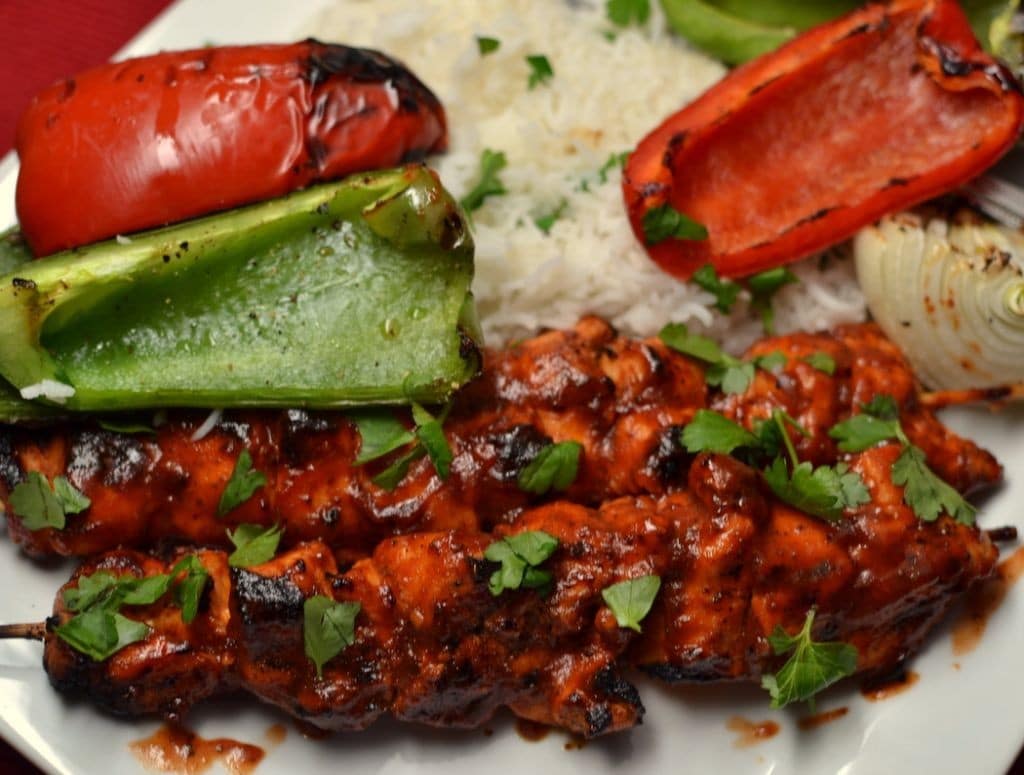 Serve this delicious chicken with grilled peppers, onions and rice. You are going to love it.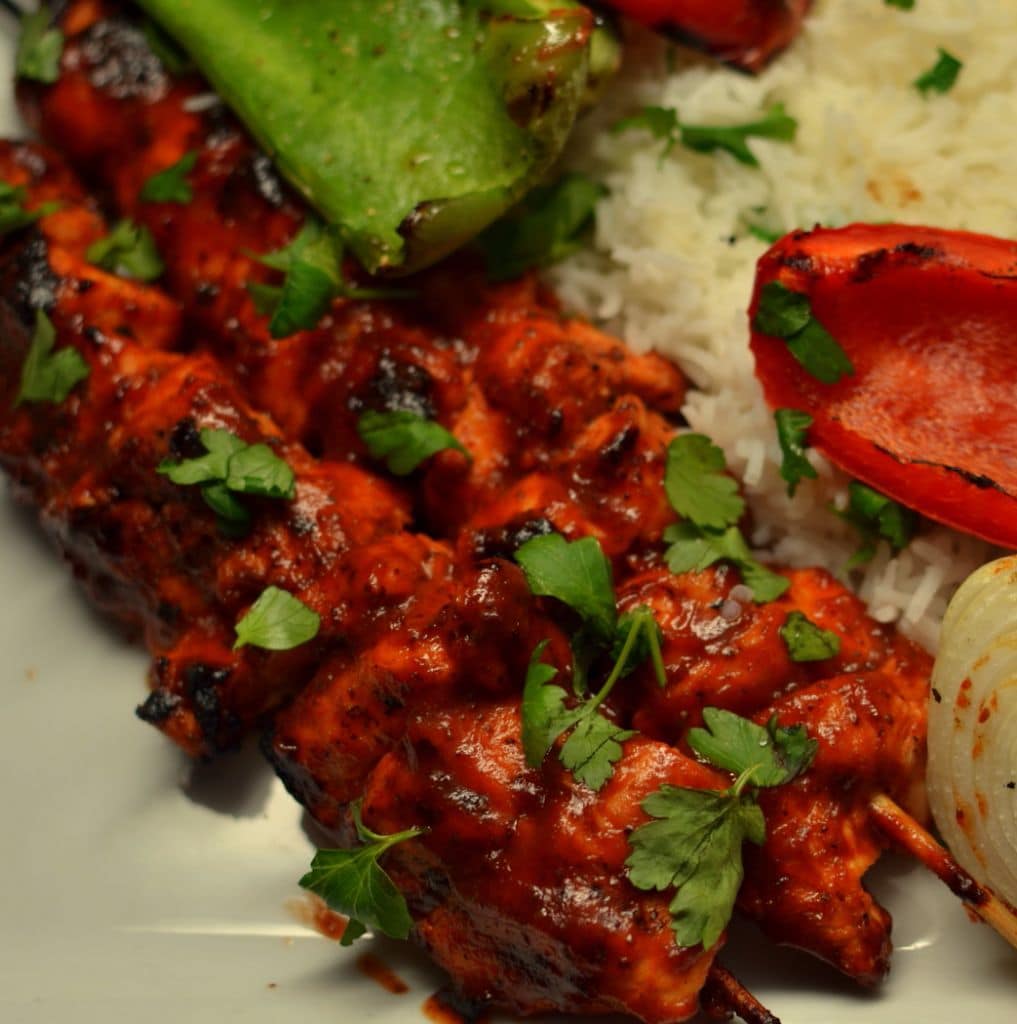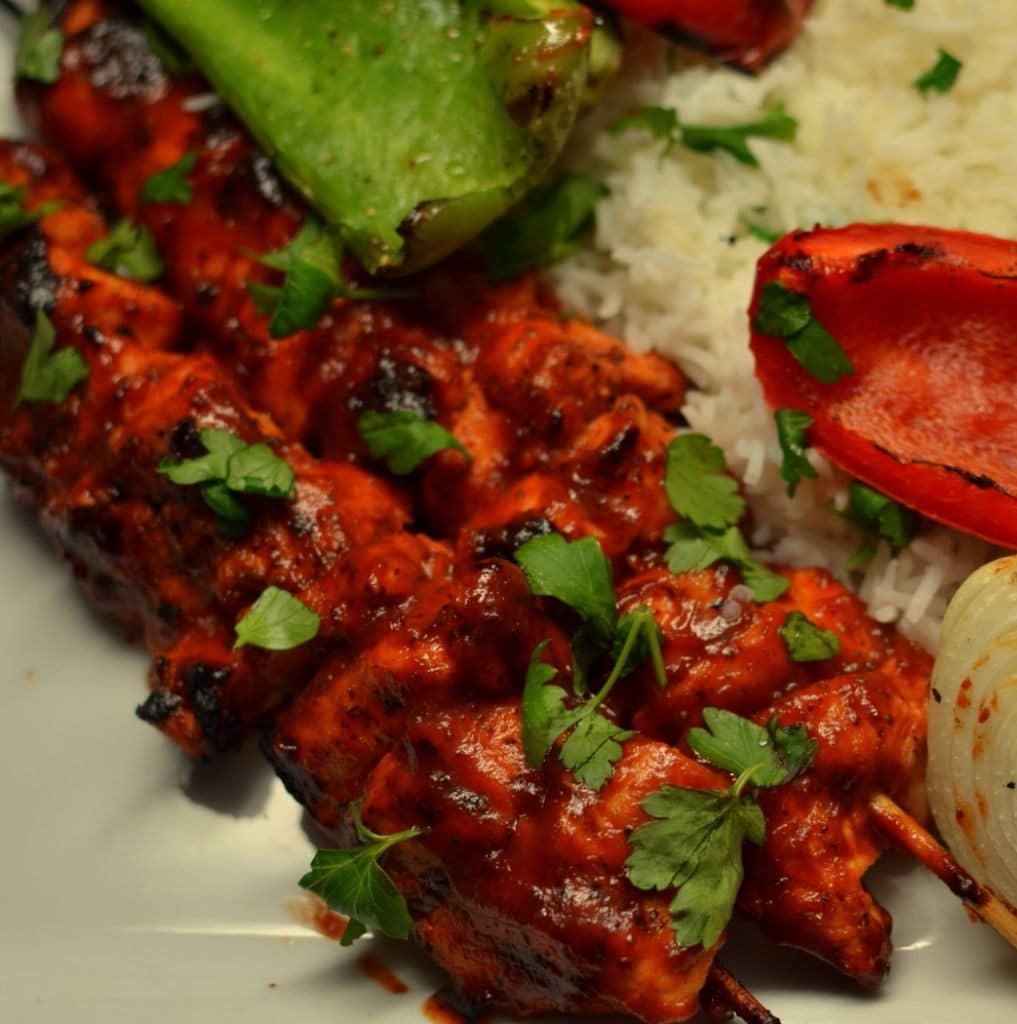 Don't forget to soak your skewers in water for 30 minutes so they don't catch on fire and start disintegrating. You will regret it …trust me! LOL!
Barbecue Chicken Skewers
Scale
Ingredients
2 large chicken breasts cut into bite size pieces
3 tablespoons olive oil
3 tablespoons lime juice
1 teaspoon paprika
2 large cloves garlic minced
1 tablespoon dijon mustard
1 cup Kansas City style BBQ sauce
1 red pepper cut in eighths
1 green pepper cut in eighths
1 medium onion cut in fourths
Olive oil
Salt & Peppers
1 bag Success boil in bag Jasmine Rice
Wooden skewers soaked in water for 30 minute
Instructions
Mix olive oil, lime juice, paprika, garlic powder and Dijon mustard in large Ziploc bag. add chicken and marinate for 1 hour.
Preheat grill.
Cook rice according to instructions on box. Add barbecue sauce to small saucepan and simmer over low heat.
Thread chicken on wooden skewers. Spray peppers and onions with olive oil and sprinkle with salt & pepper. Cook chicken, peppers and onions on medium heat for 5-7 minutes basting frequently with barbecue sauce. Flip and cook for 5 minute basting with barbecue sauce.
Remove from heat and serve with rice and extra sauce.
https://www.smalltownwoman.com/wp-content/uploads/2019/05/Beth-1.pdf