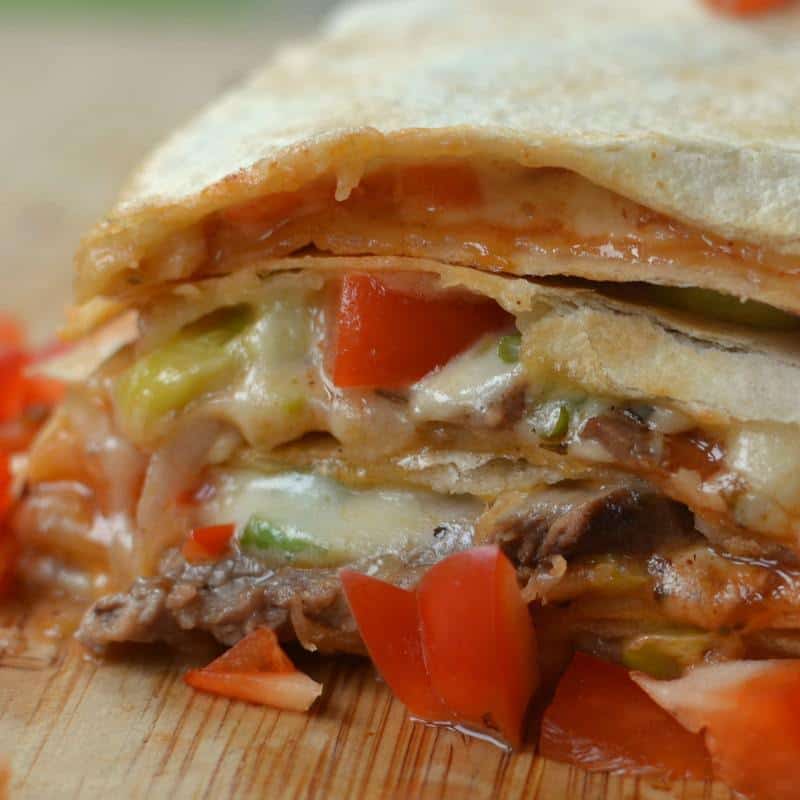 How is your summer going? Have you been to the pool?  Our summer is going pretty well.  The kids are home from school and they actually helped clean the house on Wednesday.  I know I can hardly believe it myself.  Well it took a little persuasion and a little yelling to get it done. Yesterday we went to the swim park and enjoyed some of the goodies that summer has to offer!
There is nothing better and easier than a good cheesy quesadilla especially on a busy summer day.  I can throw a quesadilla together in about 5-10 minutes.  How can you go wrong there.  This Barbecue Steak and Pepper Jack Quesadilla is bursting with steak, red peppers, green onions, pepper jack cheese and just a smidgen of Kansas City style barbecue sauce.  This recipe takes full advantage of already cooked steak or deli style roast beef.  I used some flank steak that I had leftover but you could use any leftover steak or beef like filet, t-bone, porterhouse or even leftover roast.  If you don't like red pepper how about green peppers or even peperoncinis. If you don't like pepper jack cheese than go with some mozzarella.  As I always say don't throw the baby out with the bath water.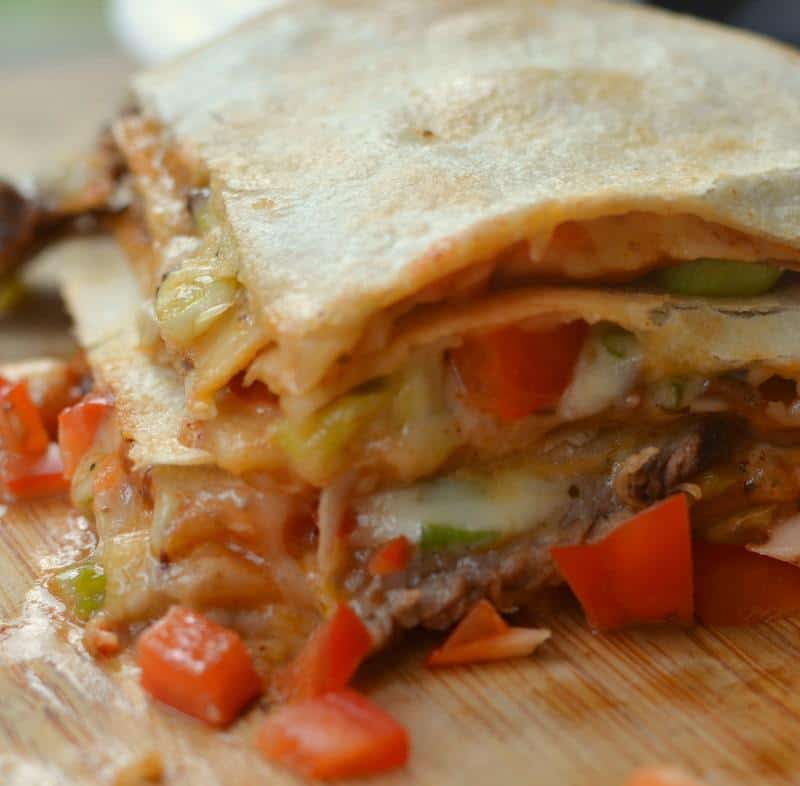 Have you tried any of my other quesadillas?  Chicken Bacon Ranch Quesadilla, Chicken Pepper Jack Quesadilla and Smores Quesadilla are just a few of my favorites.  You don't need any special equipment to make quesadillas.  A large skillet is all you need for this Barbecue Steak and Pepper Jack Quesadilla or any of my other quesadillas.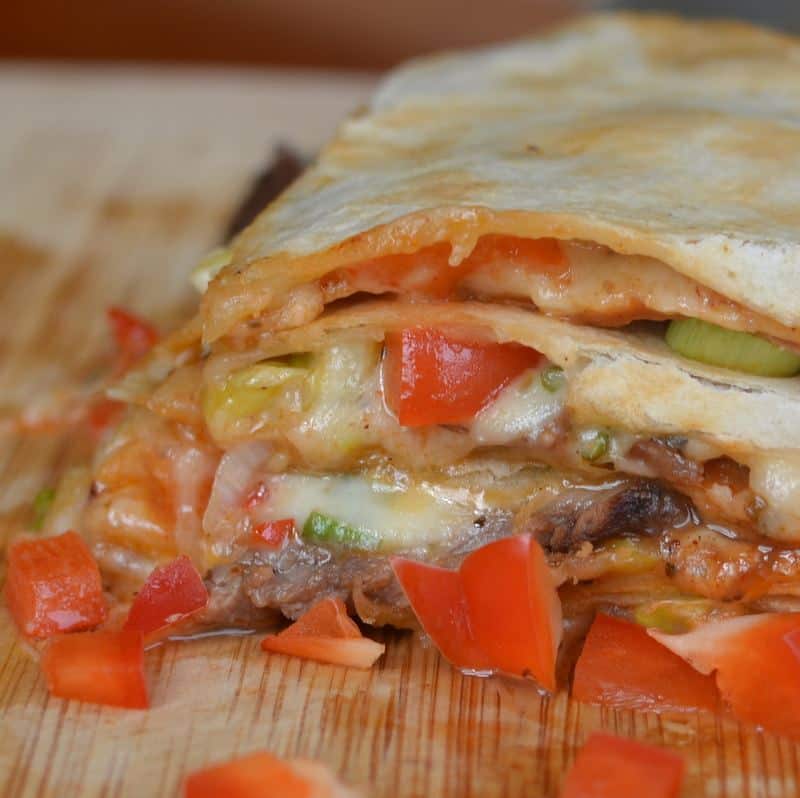 So if time is short and you still have a hankering for a great lunch or light super than this Barbecue Steak and Pepper Jack Quesadilla is right up your alley or right in your skillet.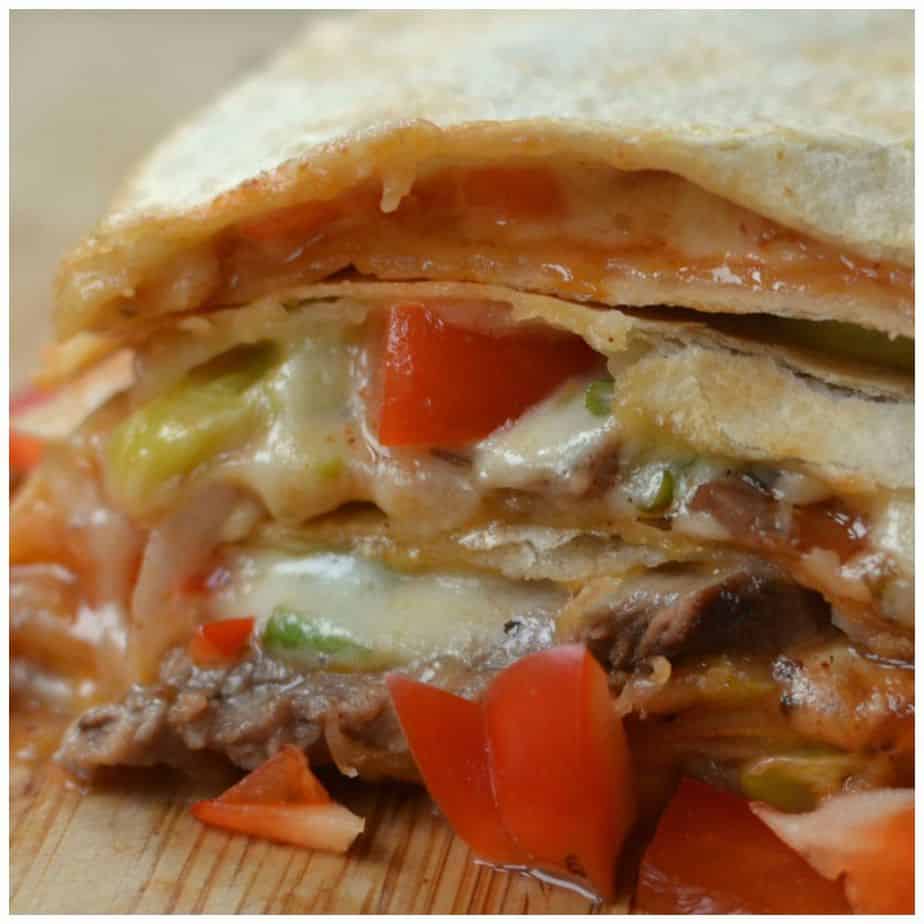 Print
Barbecue Steak and Pepper Jack Quesadilla
Scale
Ingredients
8 (8 inch) flour tortillas
2 cups shredded Pepper Jack Cheese
1 red pepper finely chopped
4 scallions chopped
3/4 lb cooked steak or good quality deli roast beef
4 tablespoons Kansas City style barbecue sauce
4 tablespoons butter
Instructions
Spread 1/4 cup Pepper Jack on 4 tortillas. Top each with 1/4 of the red peppers, 1/4 of the scallions and 1/4 of the steak. Drizzle with 1 tablespoon barbecue sauce and top with another 1/4 cup of cheese. Top each with another tortilla. Melt 1 tablespoon butter in large skillet. Add one quesadilla and cook until the bottom is lightly browned. Flip and cook until the other side is lightly browned. Add second tablespoon of butter to skillet and repeat with second quesadilla. Repeat twice more to make 4 quesadillas.
Other recipes you will love!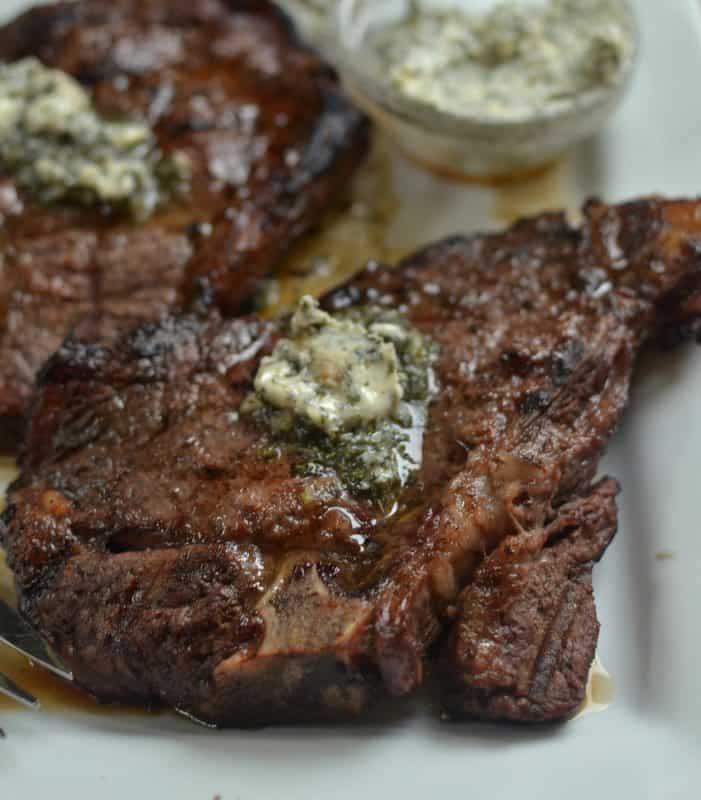 Marinated Herb Butter T-Bone Steaks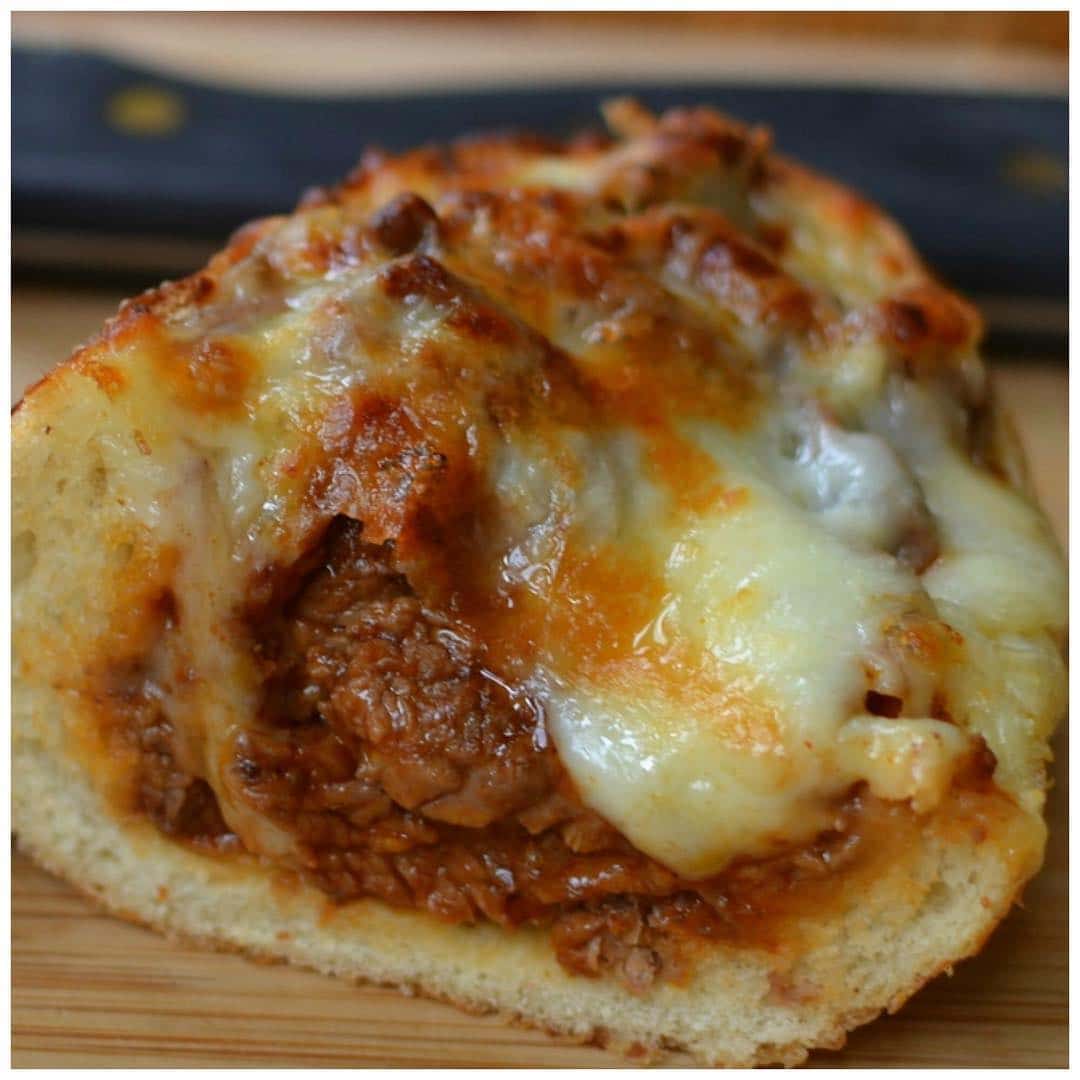 Cheesy Steak Stuffed French Bread
https://www.smalltownwoman.com/wp-content/uploads/2019/05/Beth-1.pdf
Reader Interactions