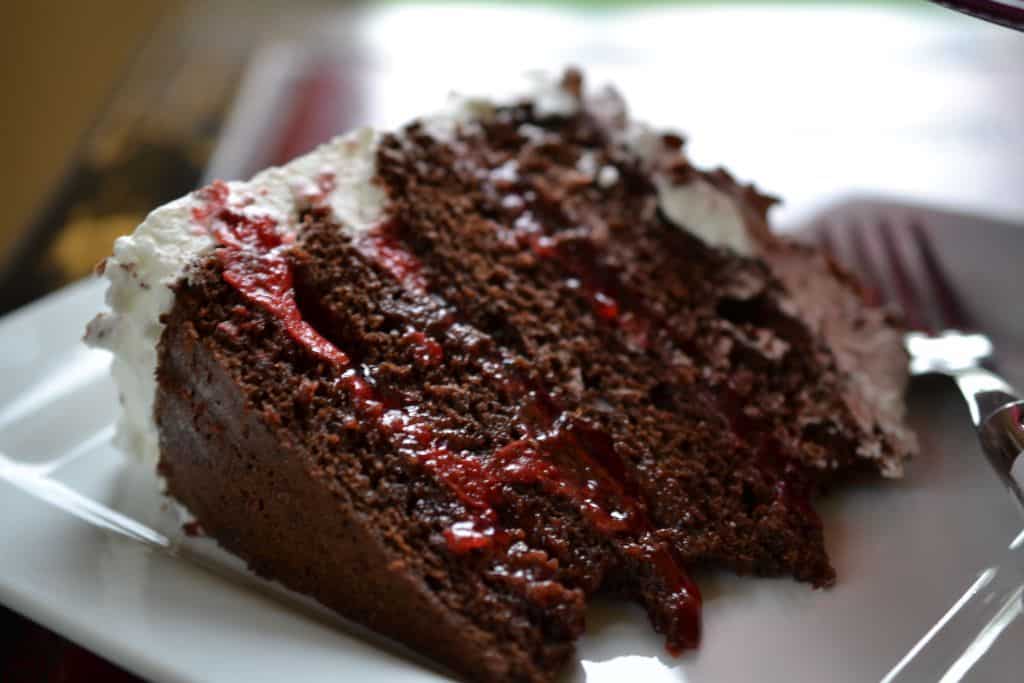 My crazy friend Vernon has been asking me to make him a Black Forest Cake for about three months. Well Vernon the time has come!!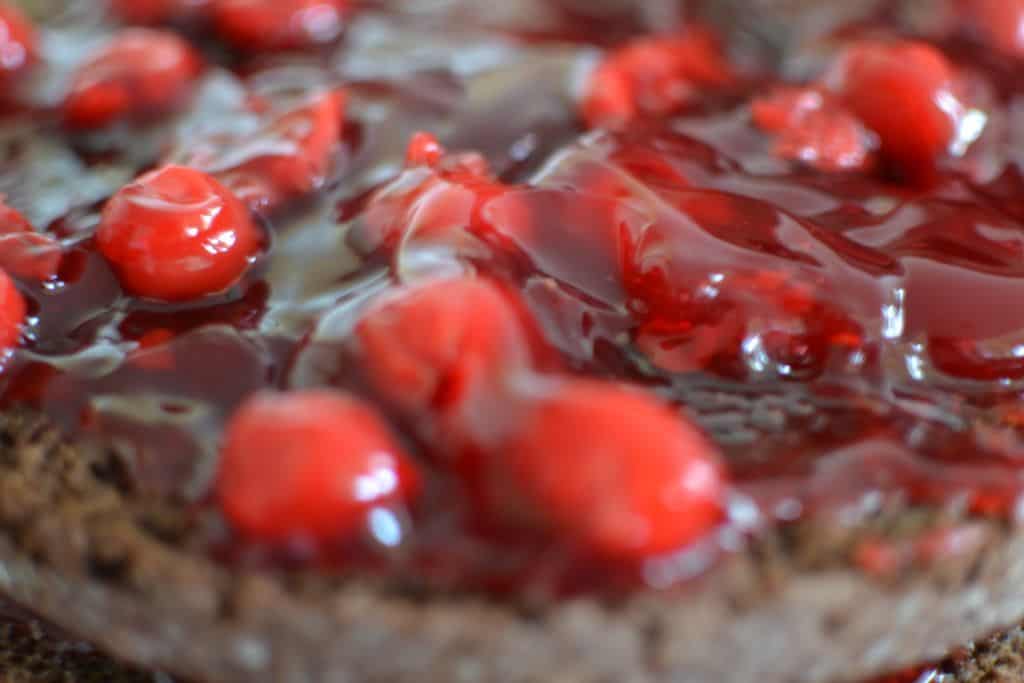 Shave the chocolate bar right on top of the cake with a vegetable peeler. You can't do this on a cutting board as they will break up before you can get them off the board. I sure hope that Vernon appreciates this…he makes me laugh a lot!!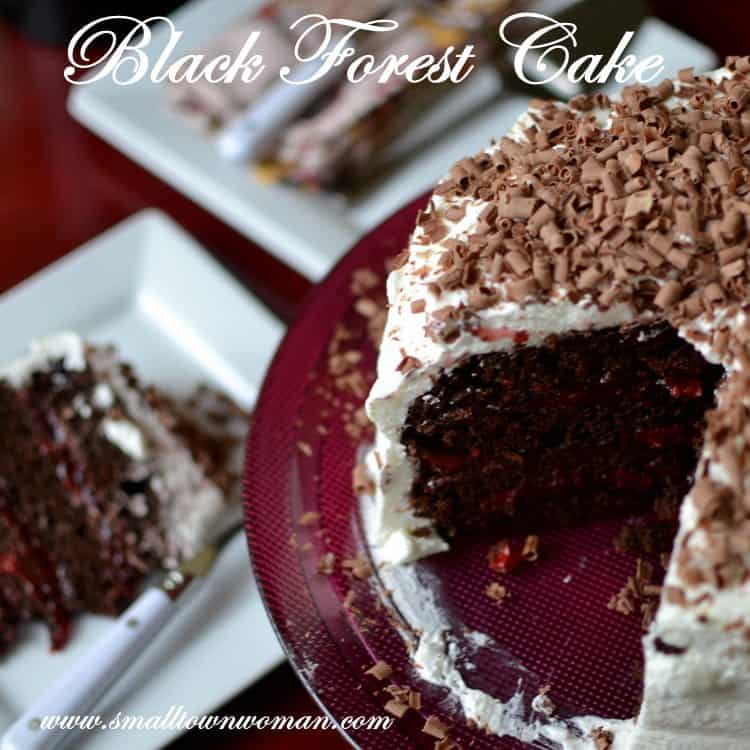 Enjoy my friends….including Vernon!
Black Forest Cake
Scale
Ingredients
2 1/4 cups all purpose flour
2 cups sugar
3/4 cup cocoa
1 1/2 teaspoon baking powder
3/4 teaspoon baking soda
1/2 teaspoon salt
3 eggs
1 cup milk
1/2 cups canola oil
1 1/2 teaspoons vanilla
2 cups chocolate chips
1/4 cup sugar
1/4 cup brandy
1/4 cup maraschino cherry juice
1 20 ounce can cherry pie filling
2 cups dairy whipping cream
2 tablespoons sugar
1 chocolate bar for shavings
Instructions
Preheat oven to 350 degrees.
Grease and flour two 9 inch round cake pans. Place parchment paper in the bottoms of the pans.
Combine flour, 2 cups sugar, cocoa, baking powder, baking soda and salt in medium sized bowl. Stir with whisk.
Add the eggs, milk, canola oil and vanilla. Blend the ingredients until combined. Pour into the prepared pans.
Bake the cakes for 30 – 35 minutes or until a wooden toothpick inserted in the center comes out clean.
Place chocolate chips on top of each half after taking out of oven. After ten minutes spread the chocolate out over the cake gently. Very carefully remove the cakes from the pans. Let the cakes cool until the chocolate hardens up.
Add 1/4 cup sugar, brandy and maraschino cherry juice in a small saucepan. Simmer over low heat until reduced by half and slightly thickened. Approximately 15-20 minutes. Cool for 10 minutes.
Split each cake in half horizontally with a serrated knife. Lay them carefully upside down on the cooling racks. The cakes with the chocolate on them should be chocolate side down. Carefully spread the cherry brandy mixture over them with a pastry brush.
Now combine the whipping cream and 2 tablespoons sugar in a large bowl and mix on high until soft peaks form. Put the whipped cream in the refrigerator until you are ready for it.
Spread each layer with 1/3 of the can of cherries. Place each layer on top of the other. Leave one of the chocolate covered layers for the top with the chocolate side being on the top.
Frost the cake with the whipped cream and shave the chocolate on the top.
Notes
Freeze the bowl and whisk attachment before mixing the whipped cream and you will get better results. If your maraschino cherry mixture gets too thick add 1-2 tablespoons of water to thin out.
https://www.smalltownwoman.com/wp-content/uploads/2019/05/Beth-1.pdf