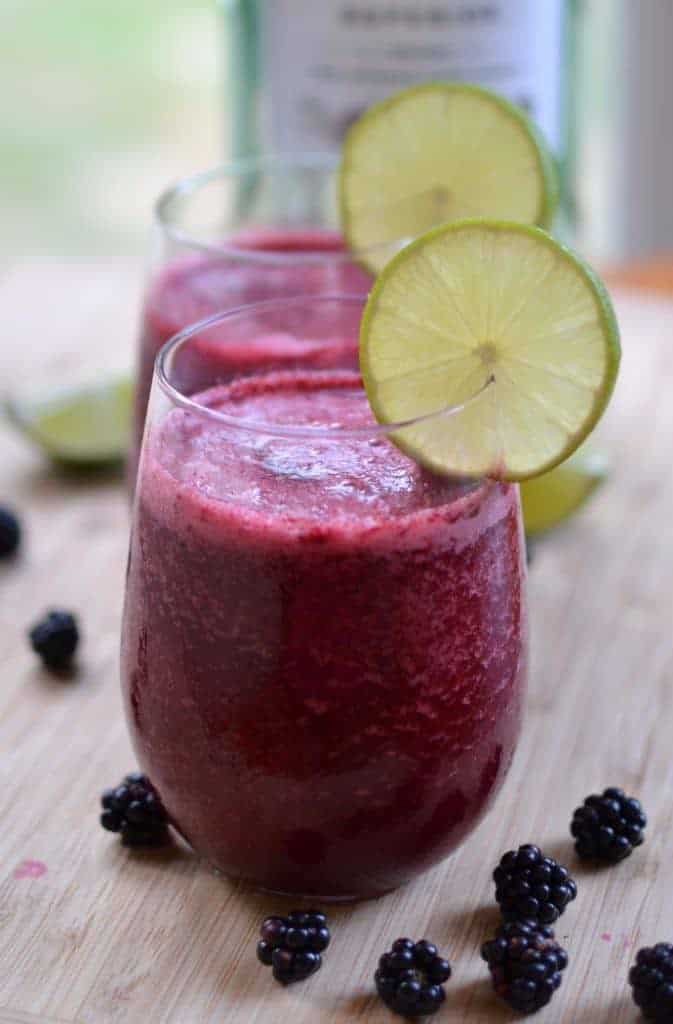 Blackberries are in and they are in abundance in my yard.  Almost everyday here in July is good for blackberry picking.  Well that makes for some great blackberry cocktails.  These Blackberry Lime Daiquiris are no exception to that rule.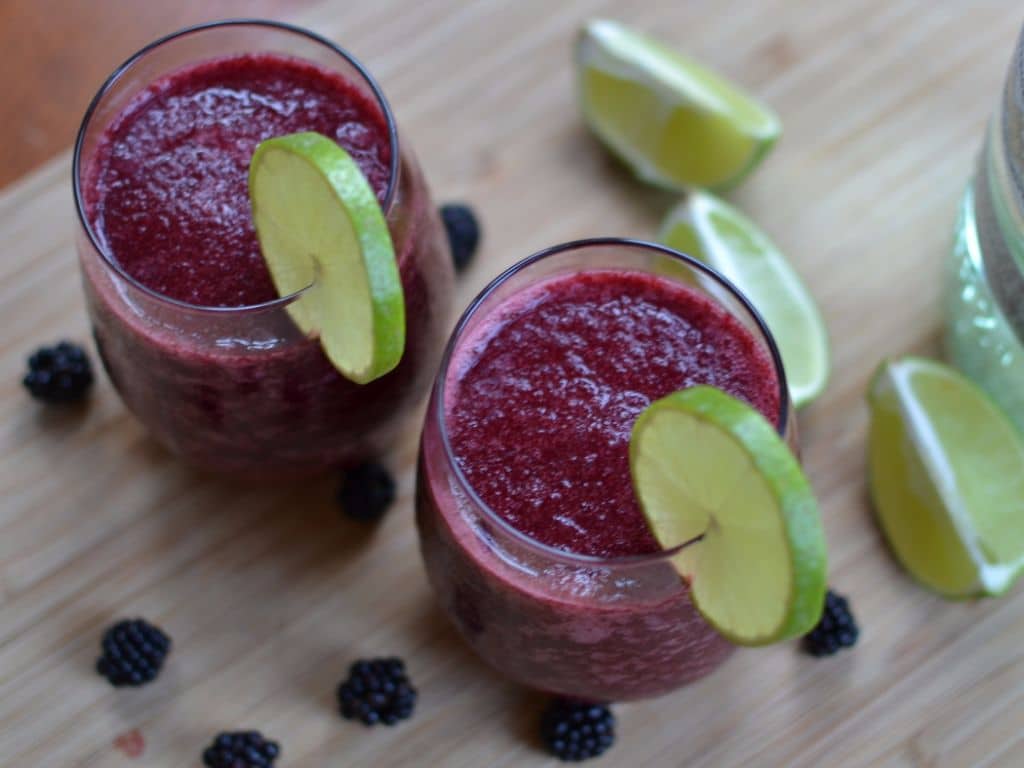 Now if you are using the wild blackberries like I am I would suggest running the juice through a strainer to remove the seeds.  Blackberries are limitless when it comes to flavor however their seeds are not so great in a scrumptious cocktail.  By the way the wild ones have so much more flavor than there domesticated friends.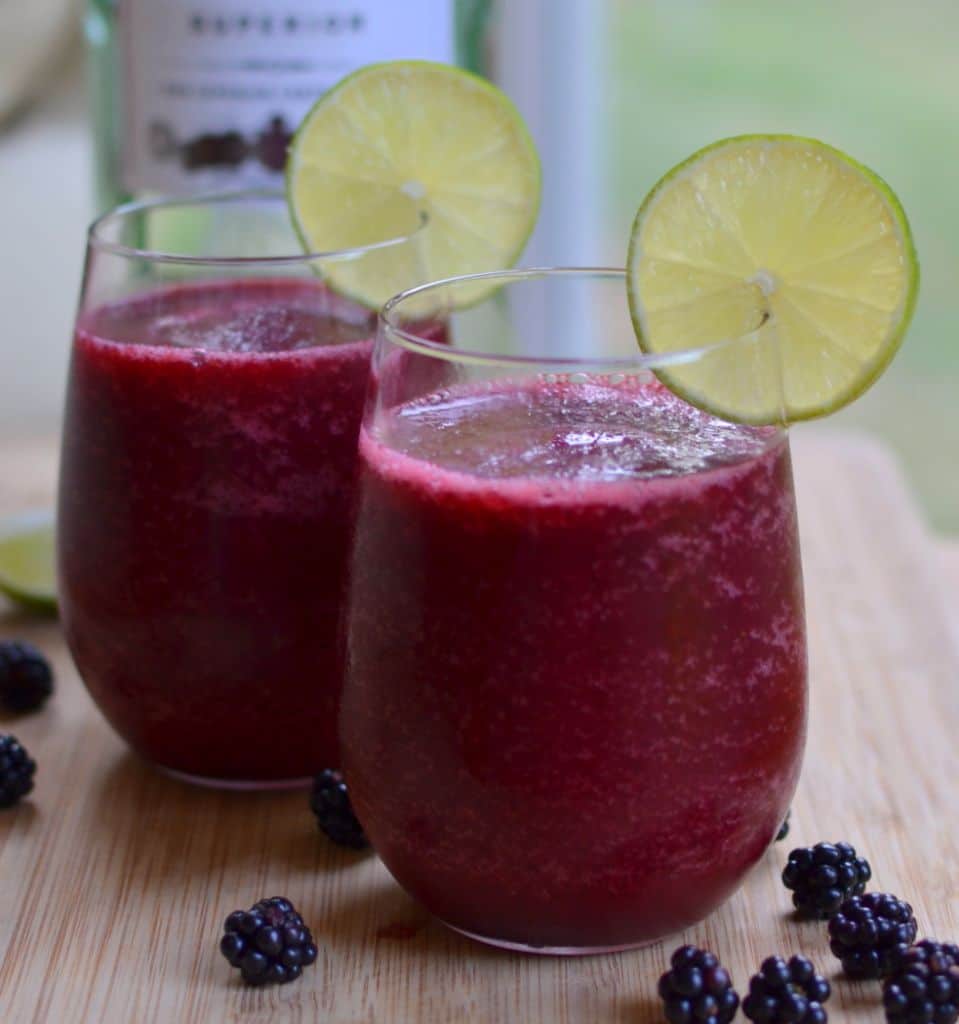 The dark blue color ensures blackberries have one of the highest antioxidant levels of all fruits. So go ahead and treat yourself to one of natures finest fruits.  You deserve a little rest and relaxation every now and then.  You have earned it!
Print
Fresh Blackberry Lime Daiquiri
4 cups fresh blackberries
4 limes juiced plus 4 slices for garnish
1/4 cup sugar
1 cup rum
6–8 cups ice
Instructions
In blender on high combine blackberries and lime juice. Run juice through mesh strainer using rubber spatula to help get the liquid to flow through the strainer. Pour strained mixture back into blender. Add sugar, rum and ice and blend to slushy consistency. Garnish with lime slices.
Notes
The amount of ice depend on how thick you want it.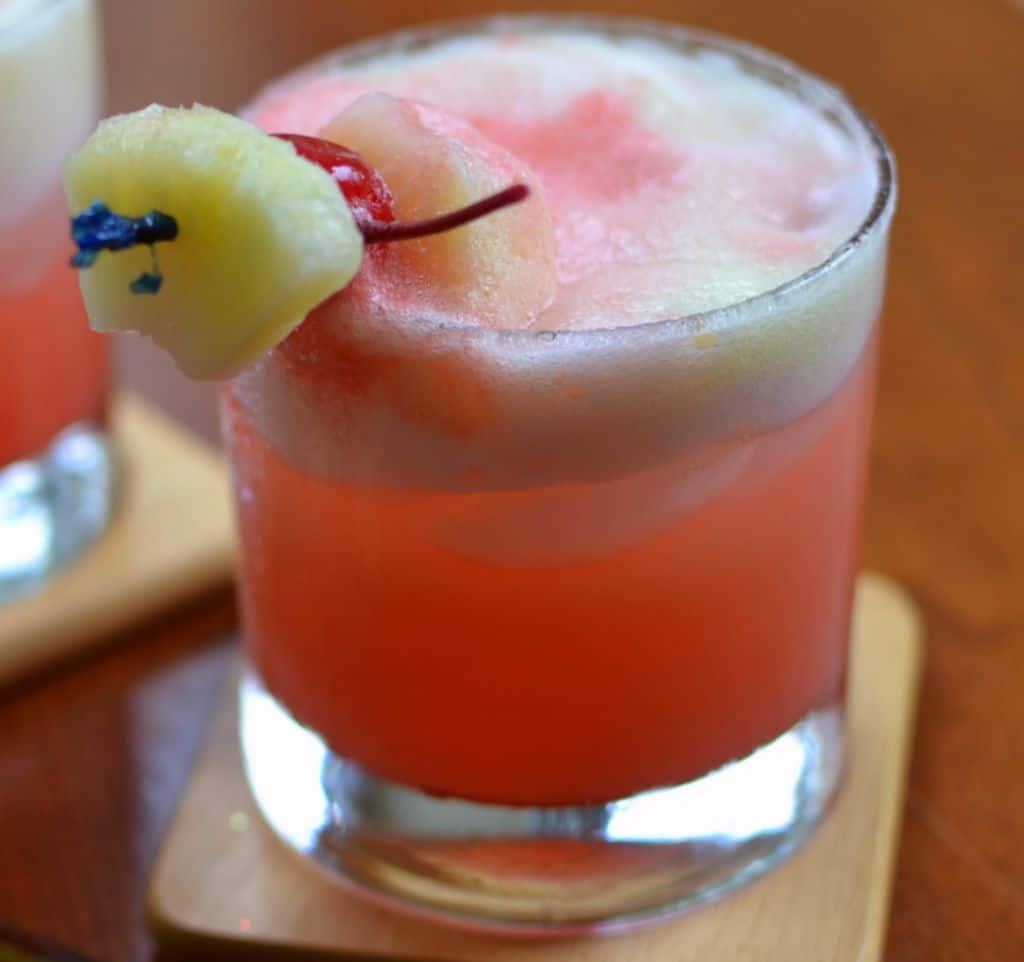 Pineapple Cherry Crush Cocktail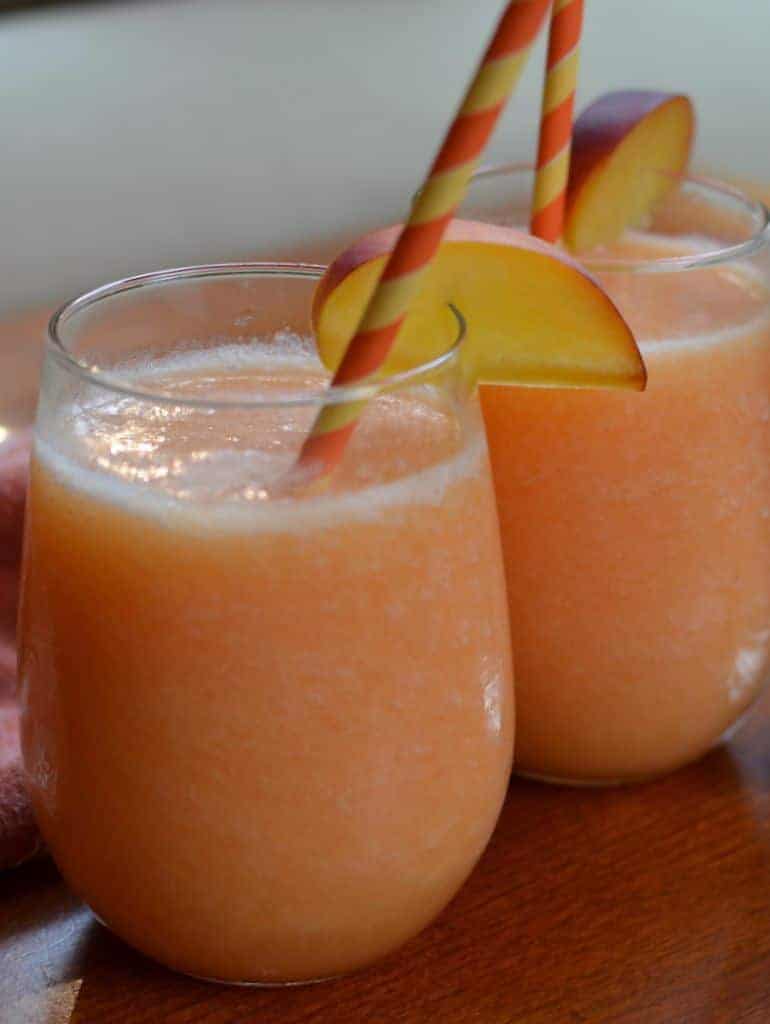 https://www.smalltownwoman.com/wp-content/uploads/2019/05/Beth-1.pdf