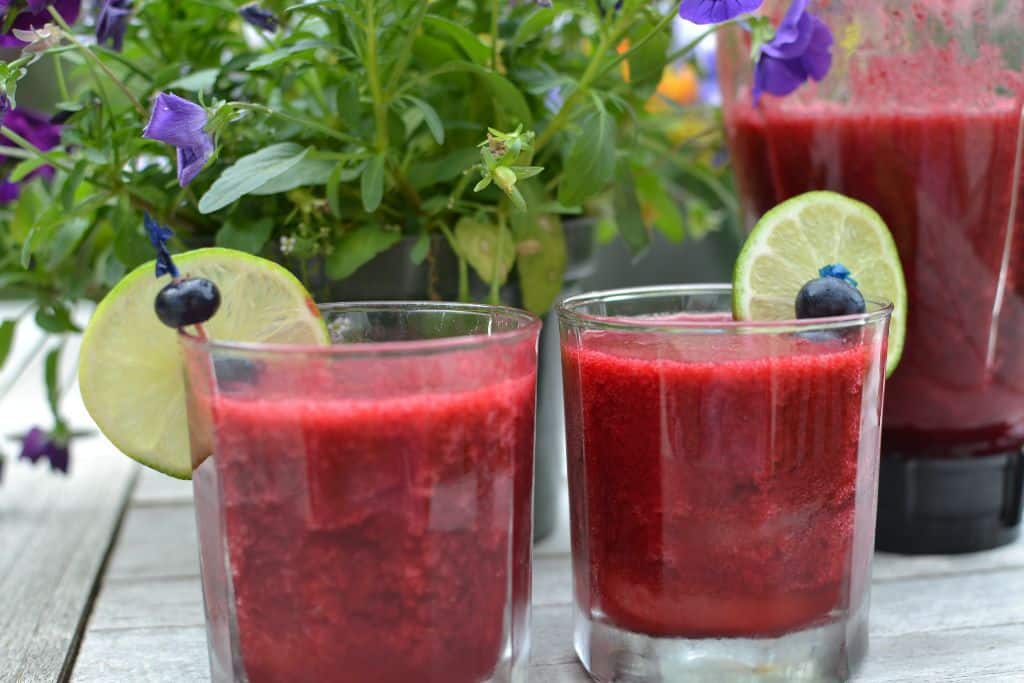 These are so good you will want to add them to your summer cocktail rotation list.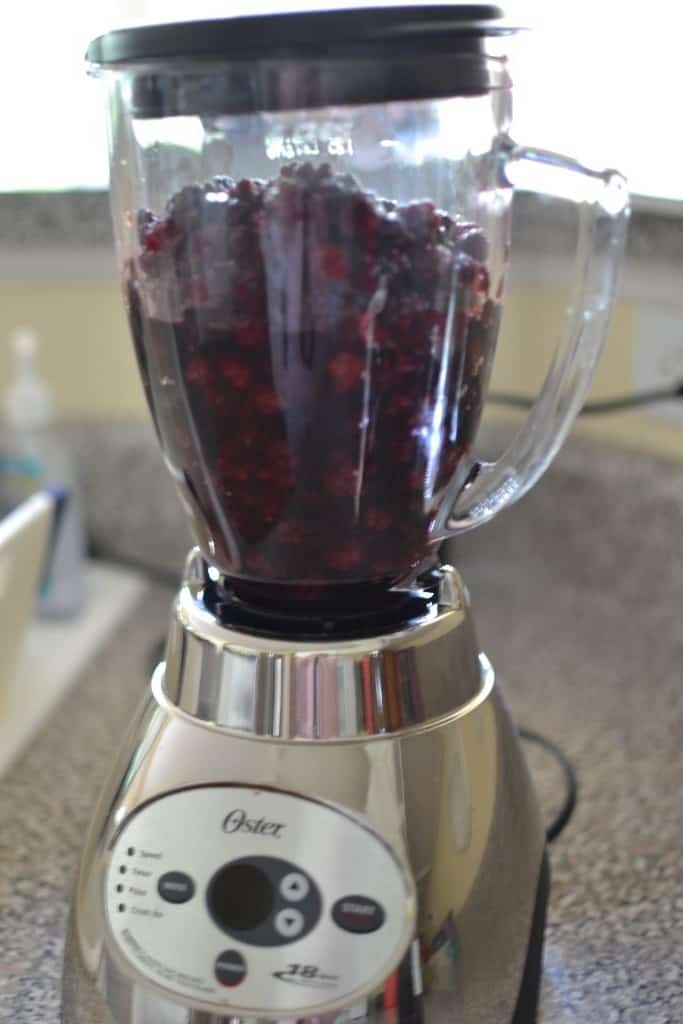 Put about eight cups of frozen or fresh blackberries in the blender and give them a good whirl.  The next step is a little tedious but these cocktails are well worth the effort.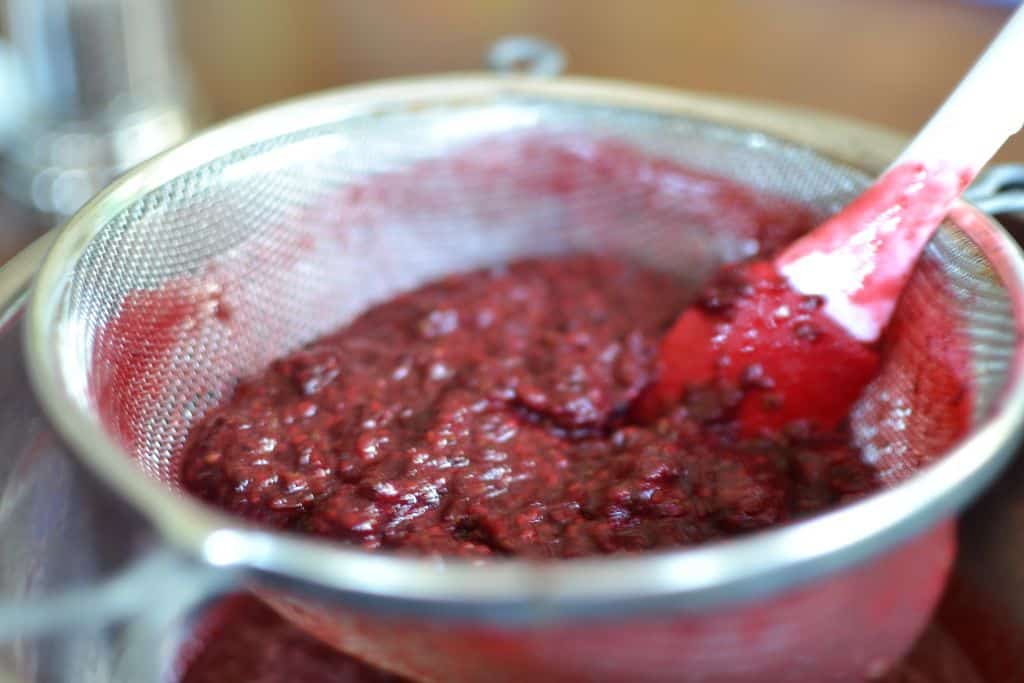 Run the mixture through a strainer so you can get those annoying seeds out.  No one wants blackberry seeds stuck in between their teeth.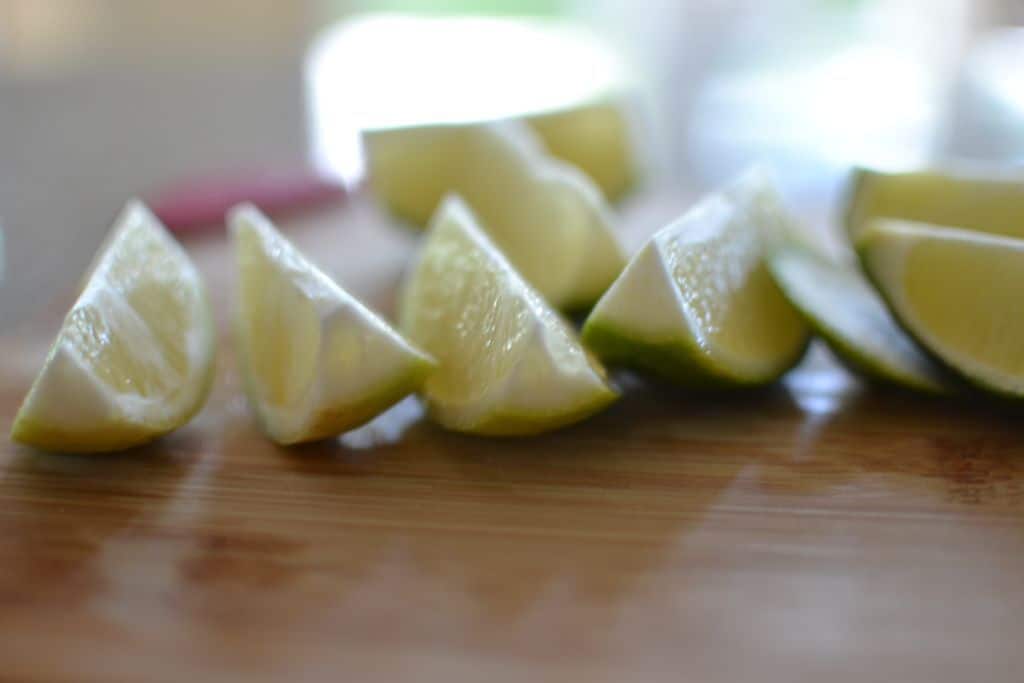 Add the lime juice, stevia, sugar and vanilla  to the strained mixture and give it a whirl in the blender.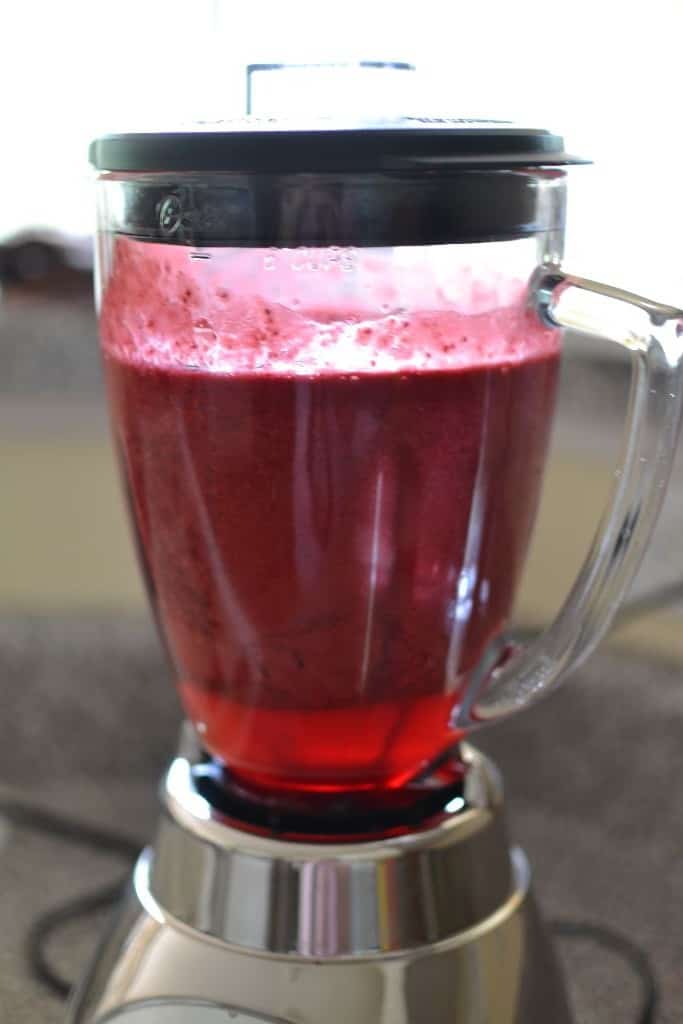 Add the vodka and give it a whirl!   This is looking good.  I can't wait to get my lips on this!!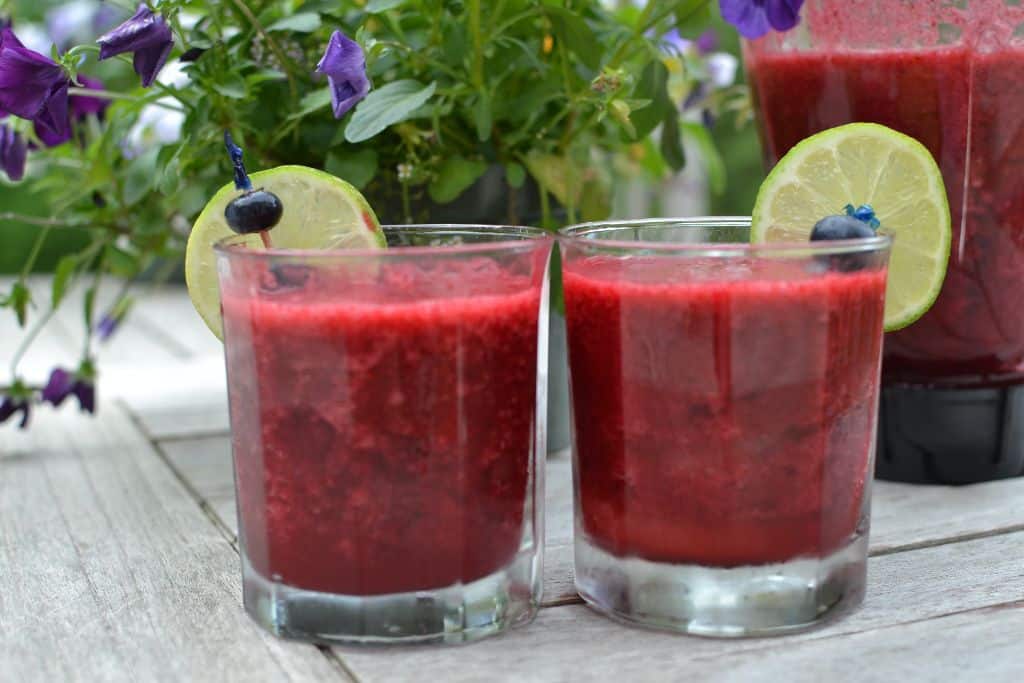 Nothing like a nice cool delicious cocktail on the back patio. Enjoy my friends.  I know I will!
Print
Blackbery Vodka Limeade
Scale
Ingredients
6 cups fresh or frozen blackberries
1/3 cup fresh squeezed lime juice
6 tablespoons stevia
2 tablespoons sugar
1/2 teaspoon vanilla
1 1/2 – 2 cups vodka
Instructions
Put the blackberries in the blender. Blend well.
Pour the blackberries through a strainer and remove seeds.
Put the remaining blackberries back into the blender. Add the the lime juice, stevia, sugar, and vanilla. Blend for a minute.
Add the vodka and blend for a minute.
Notes
I find that frozen blackberries work better than fresh
Stevia is available in the baking section of most grocery stores but you could use 8 tablespoons of sugar.
Add the amount of vodka to taste or preference.
https://www.smalltownwoman.com/wp-content/uploads/2019/05/Beth-1.pdf