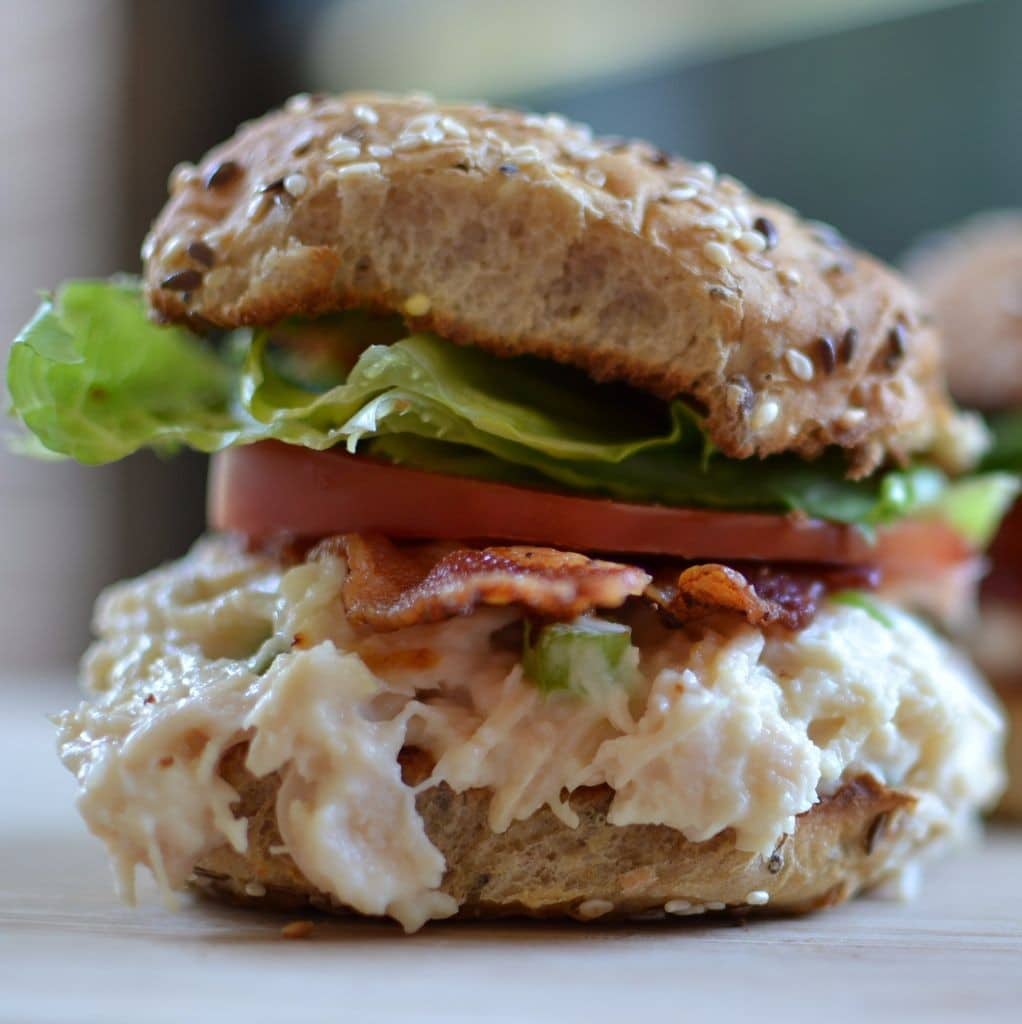 I love chicken salad! I love BLTs. Now combine these great sandwiches and life just got as sweet as sugar.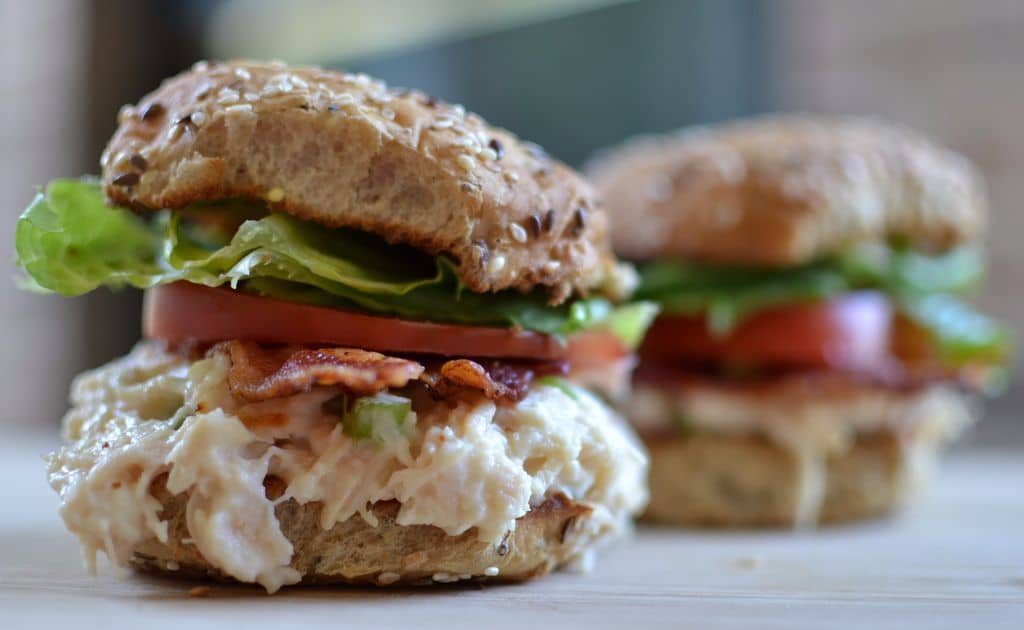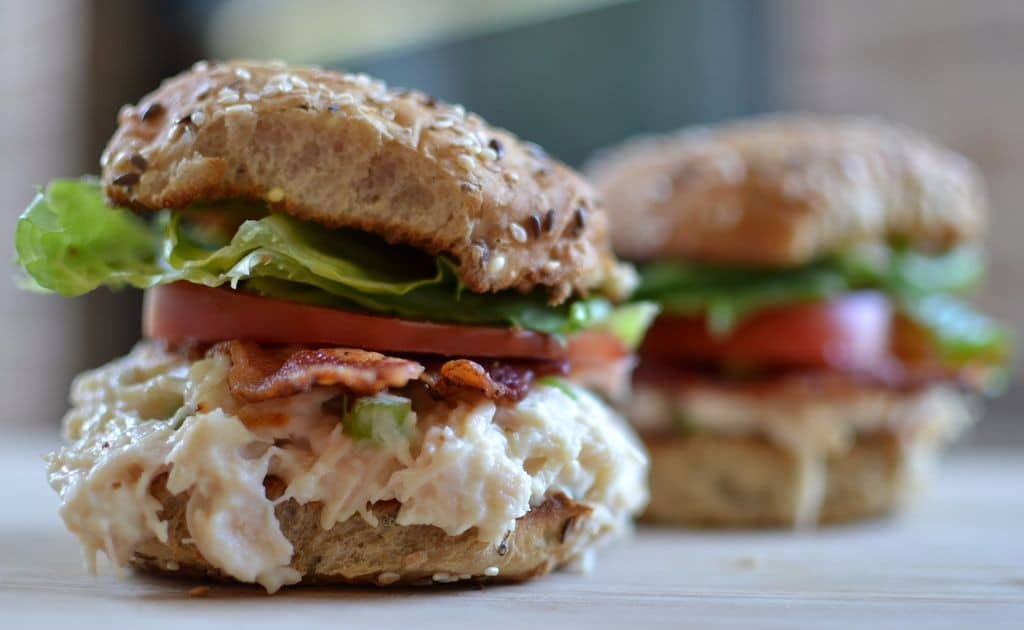 Mastering great sandwiches is not only doable but a necessity in life. At my house meals are never skipped and lunch time is the perfect time for a sandwich masterpiece. This one is no exception!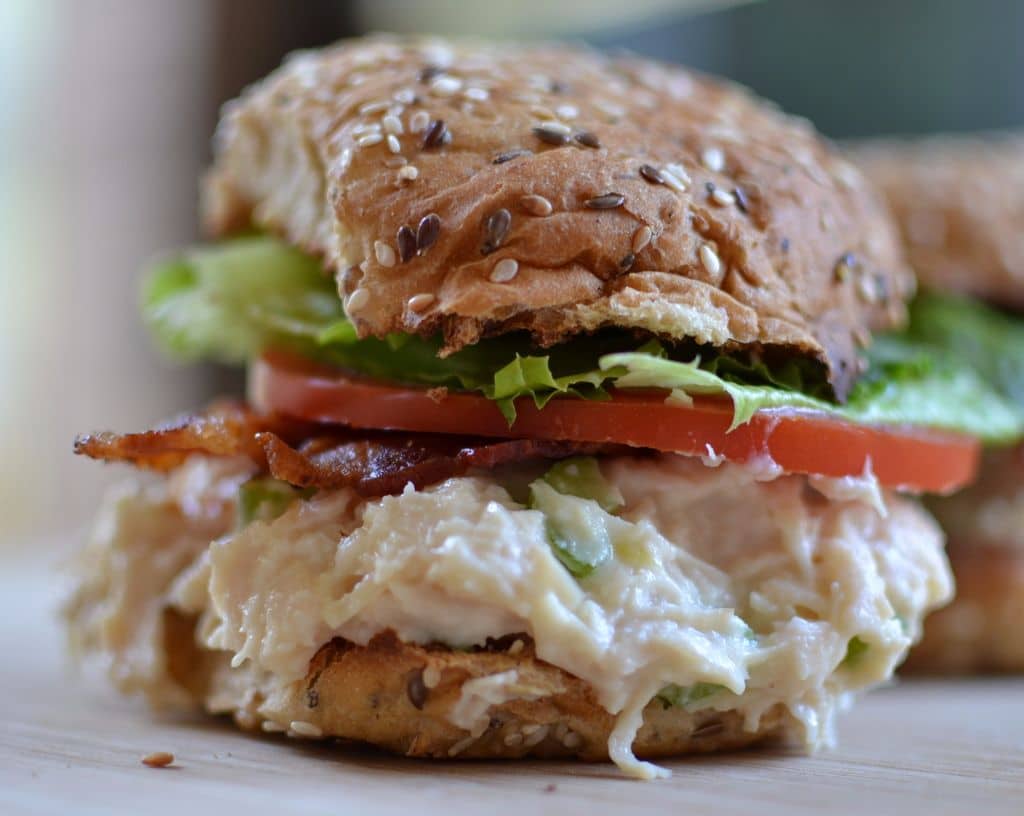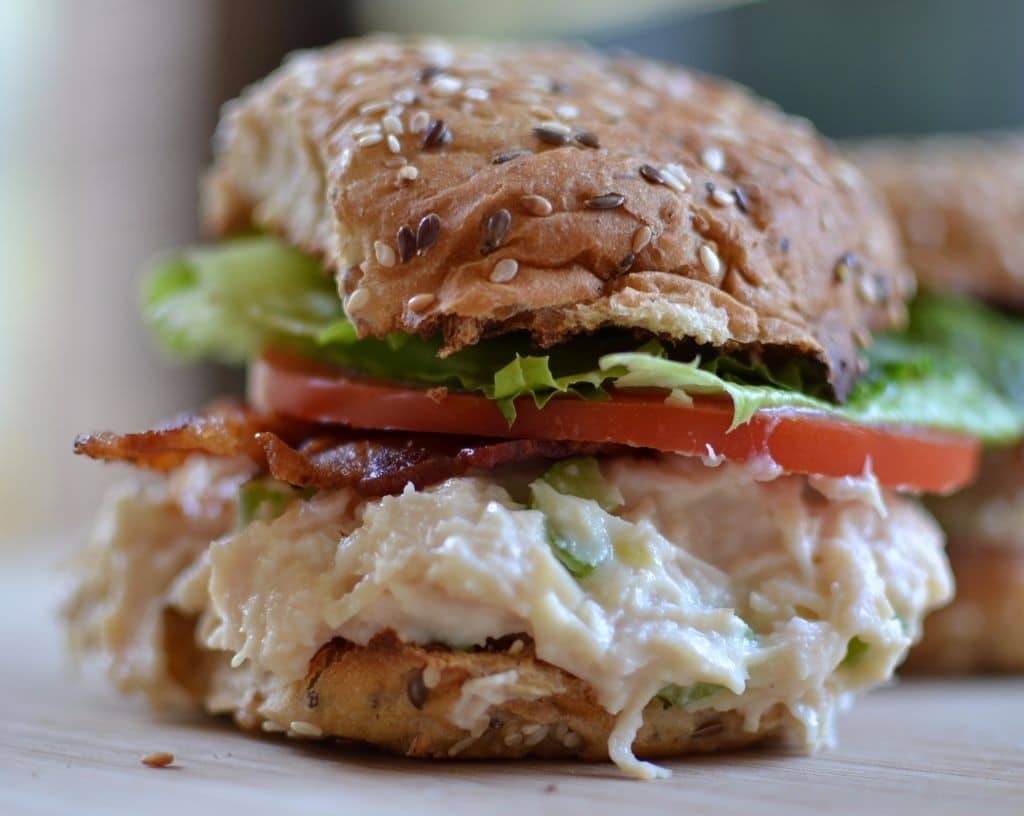 So put your sandwich apron on and make yourself this little tasty morsel. Life is good! Isn't it?
BLT Chicken Sandwich
Scale
Ingredients
1 stalk celery chopped
1 12.5 ounce can premium chunk chicken breast
1/3 cup mayo
1 tablespoon cider vinegar or pickle juice
4 slices crispy cooked bacon
4 thin slices tomato
Romaine Lettuce
4 whole grain buns
2 tablespoons butter melted.
Instructions
Mix celery, chicken, mayo and vinegar in medium bowl.
Brush butter over buns and toast under broiler until lightly browned.
Arrange chicken salad, bacon, lettuce and tomato on toasted buns.
https://www.smalltownwoman.com/wp-content/uploads/2019/05/Beth-1.pdf