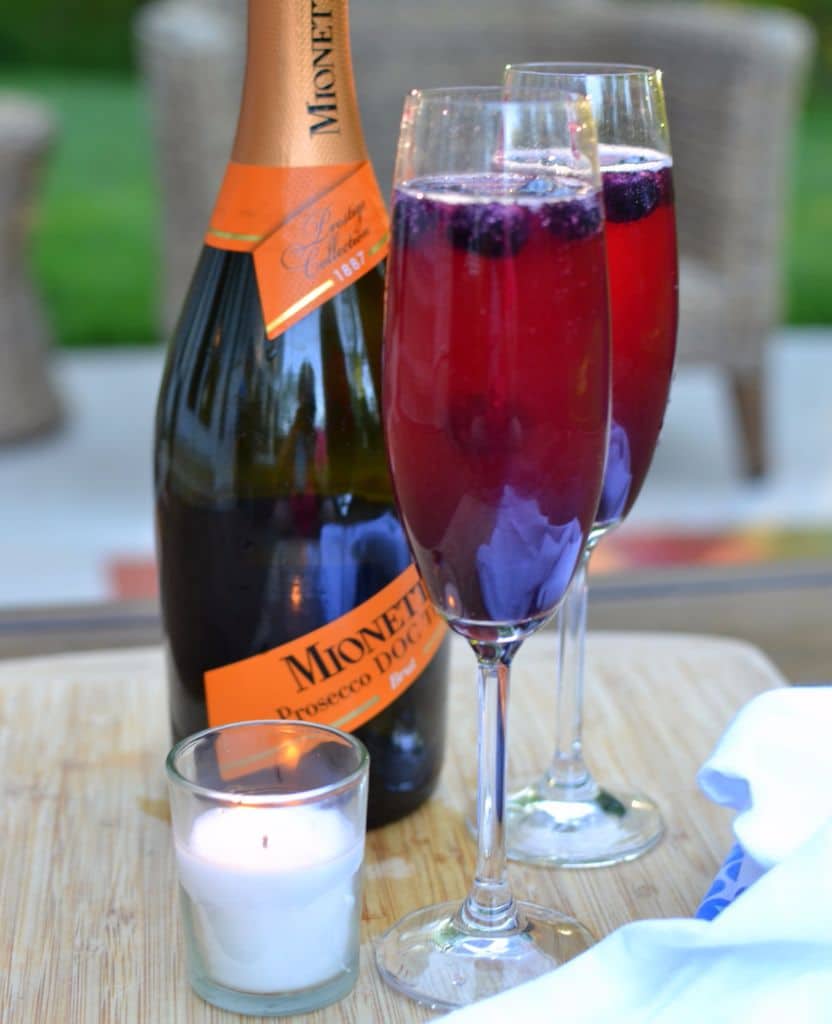 Blueberry Bellini Cocktails are so easy and so refreshing.  I mean who doesn't love blueberries? They are divine little jewels of sweetness and antioxidants. In terms of U.S. fruit consumption, blueberries rank only second to strawberries in popularity of berries. They rank as one of the highest in antioxidant capacities among all fruits, vegetables, spices and seasonings. So I ask, how can you go wrong there?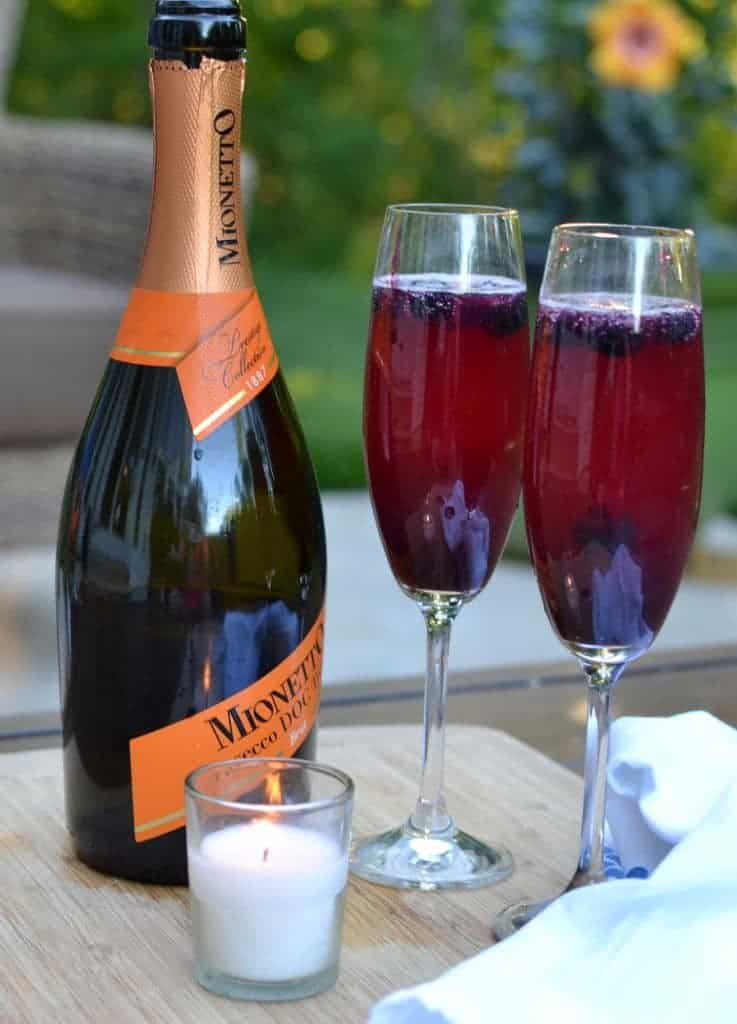 Every now and then we need a refreshing adult beverage.  Why not make it with one of God's treasures?  This recipe is so easy.  It is just four ingredients and a few minutes to your lips!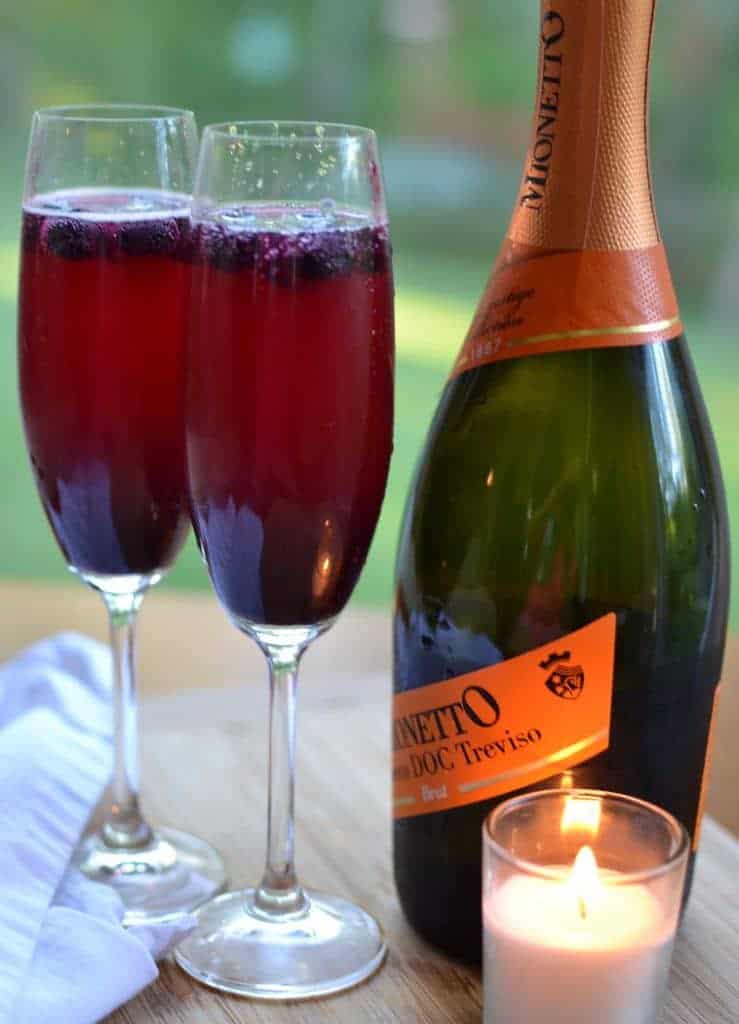 No need to waste anymore precious time.  The sun is going down here and it is almost  5:00PM!!  These Blueberry Bellini Cocktails are what should be going on at your place!!
Print
Blueberry Bellini
Scale
Ingredients
1/2 cup water
1/4 cup sugar
2 cups blueberries (reserve a handful of blueberries for garnish)
1 bottle Champagne chilled
Instructions
Combine water, sugar and blueberries in small saucepan. Bring to simmer and cook for 10 minutes. Remove from heat and run mixture through strainer. Using spatula move the fruit around in the strainer to get as much juice as possible. Cool the juice in the refrigerator for about 30 minutes.
Pour 1-2 tablespoons of the fruit mixture in your champagne glass. Pour chilled champagne over it and garnish with blueberries. If necessary stir with a cocktail drink straw gently because you don't want to kill all your champagne bubbles!
https://www.smalltownwoman.com/wp-content/uploads/2019/05/Beth-1.pdf