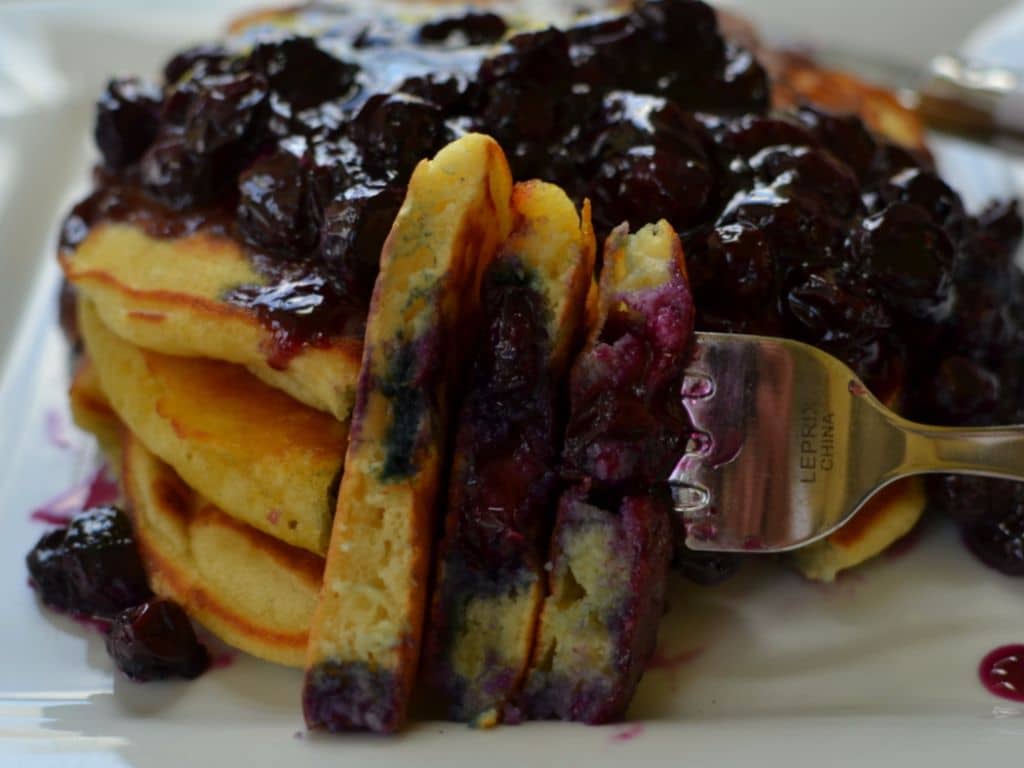 I love blueberries.  These delicious Blueberry Buttermilk Pancakes are so delicious that they melt in your mouth.  It includes a delicious simple blueberry sauce. If that is too many blueberries for you switch it up and use natural maple syrup.  I can never have too many blueberries in my life!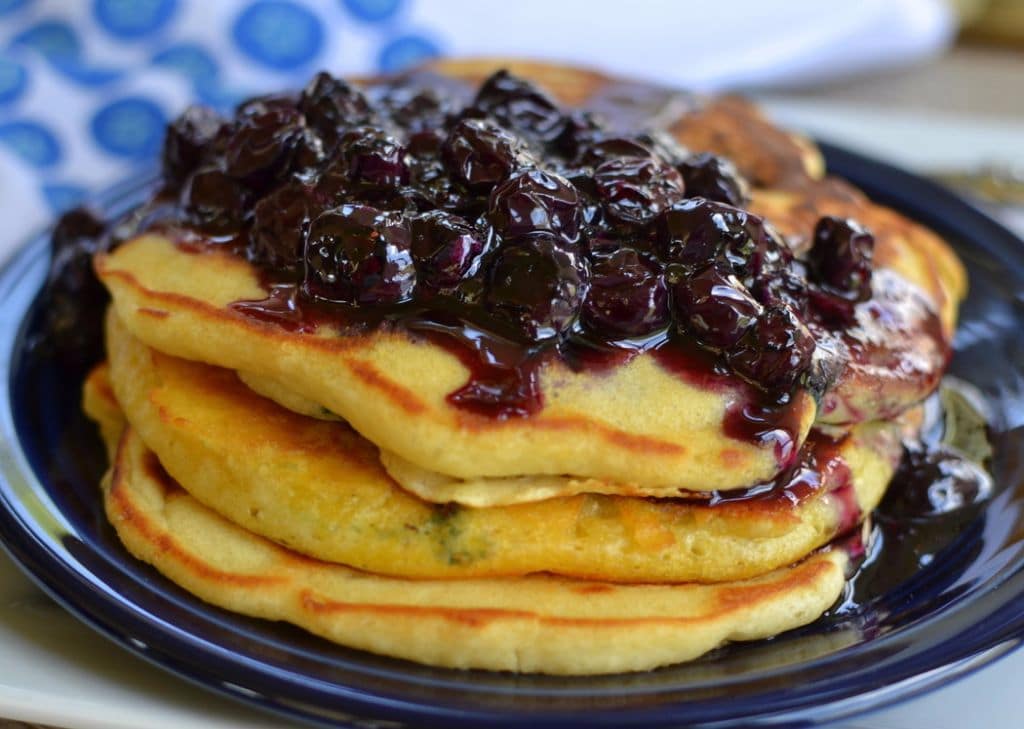 These delicious Blueberry Buttermilk Pancakes cook up so nice with light crispy brown edges.  They are just so scrumptious right out of the skillet topped with warm blueberry syrup.  Now my particular recipe only makes about six pancakes. We are a small group over here so for goodness sake if you have a crew you had better double the recipe.  I also like a lot of plump juicy blueberries in my pancakes so if you like it with a little less cut the amount of blueberries down a bit!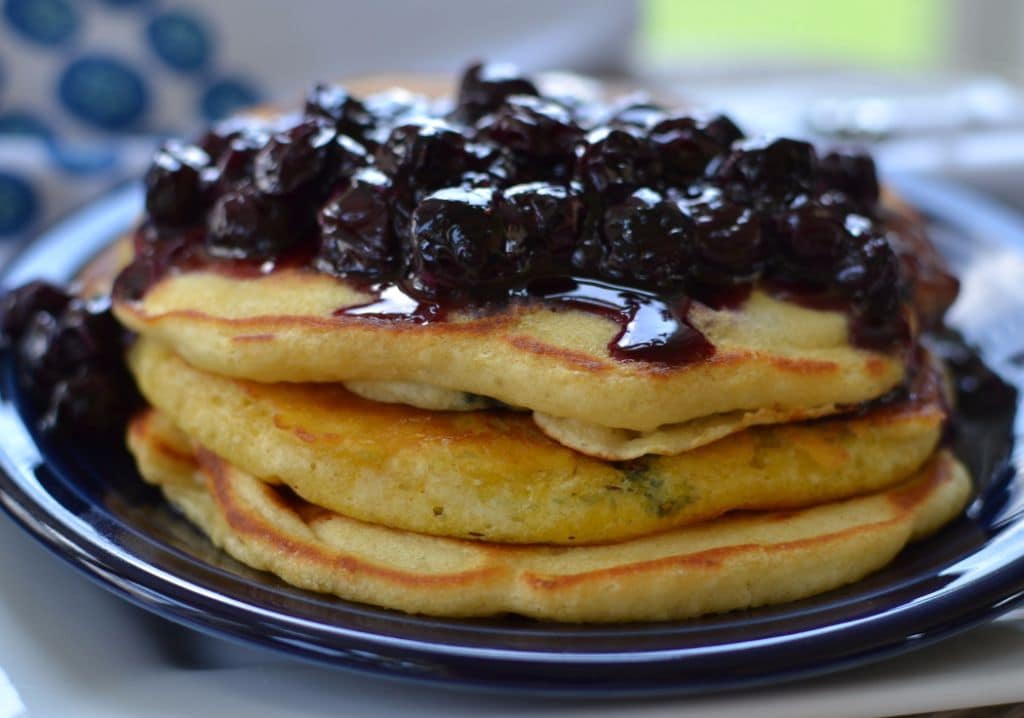 I really think that blueberries are my absolute favorite fruit!!  How about you?  Do you have this same crazy obsession with these little jewels?
Print
Blueberry Buttermilk Pancakes
Scale
Ingredients
1 cup buttermilk warmed to room temperature
1 egg
1 tablespoon butter melted
1 cup all purpose flour
1/4 cup plus 1 tablespoon sugar
1 teaspoon baking powder
1/4 teaspoon salt
1/2 teaspoon baking soda
2 1/2 cups blueberries
Instructions
Whisk buttermilk, egg and melted butter together in small bowl.
Mix flour, sugar, baking powder, salt and baking soda in medium bowl.
Add milk mixture to flour mixture and stir just until combined. Do not over-mix. Fold in 1 cup of blueberries.
Combine 1 1/2 cups blueberries and 1/4 cup of sugar in small saucepan. Cover and place on low heat. Simmer for 10-15 minutes and remove from heat.
Heat griddle or skillet to medium heat. Coat with cooking spray. Pour 1/3 cupfuls of batter onto skillet and cook until small bubbles appear on the top of the pancake. Flip and cook until browned on the other side.
Serve warm with blueberry syrup.
Notes
This recipe makes about six large pancakes or twelve small pancakes so if you have a large crew you may want to double it.
https://www.smalltownwoman.com/wp-content/uploads/2019/05/Beth-1.pdf