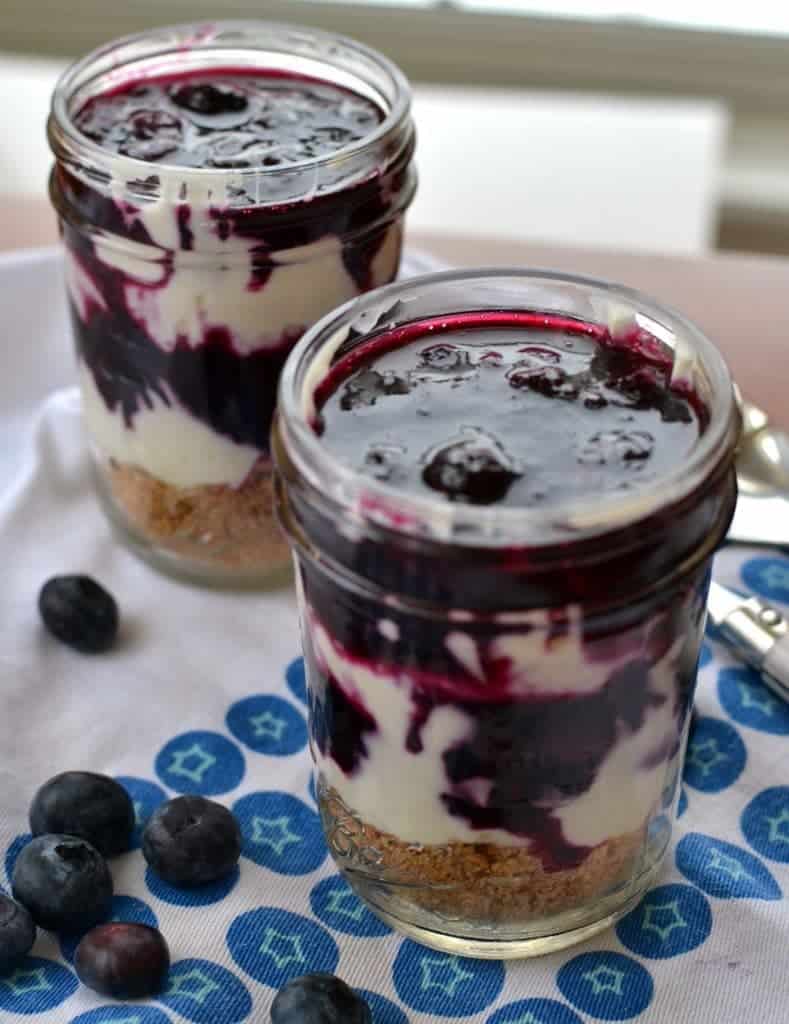 These beautiful No Bake Blueberry Cheesecakes are so easy and so delectable!  So pretty and personable in little mason jars.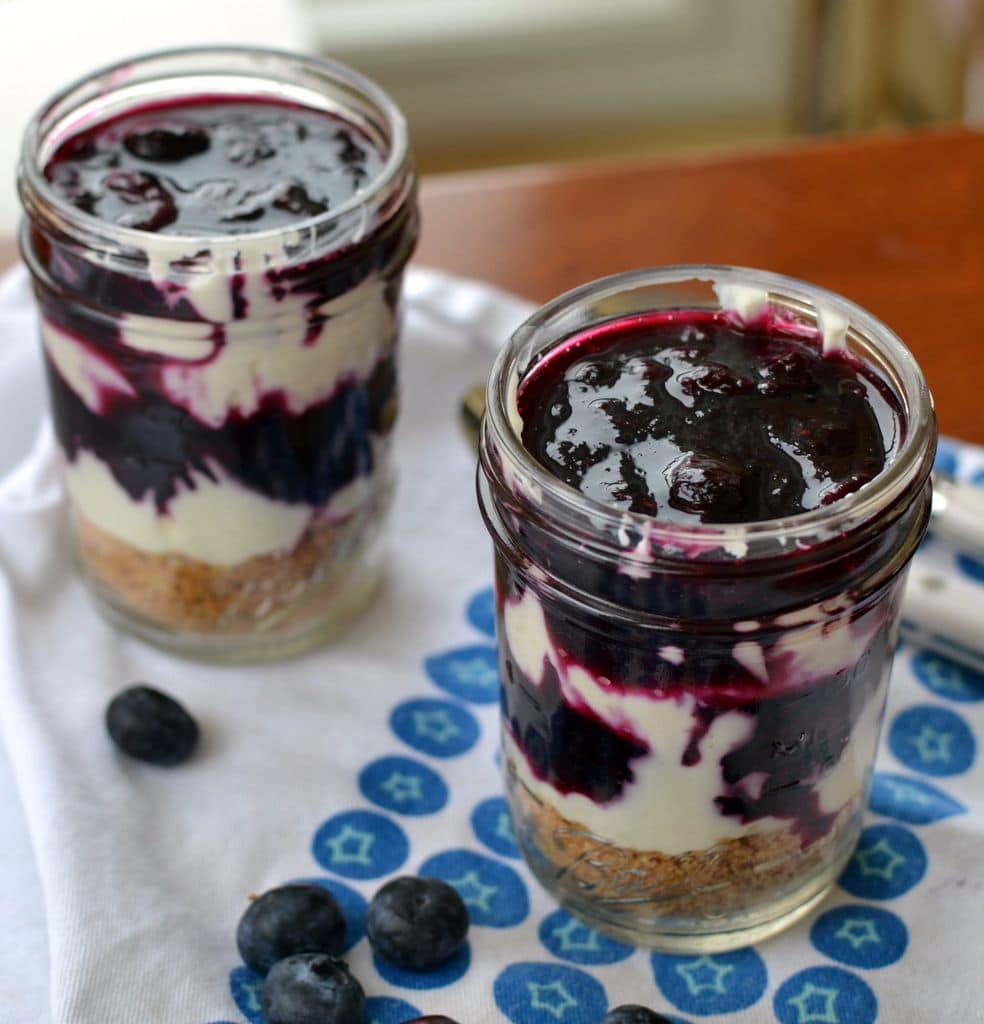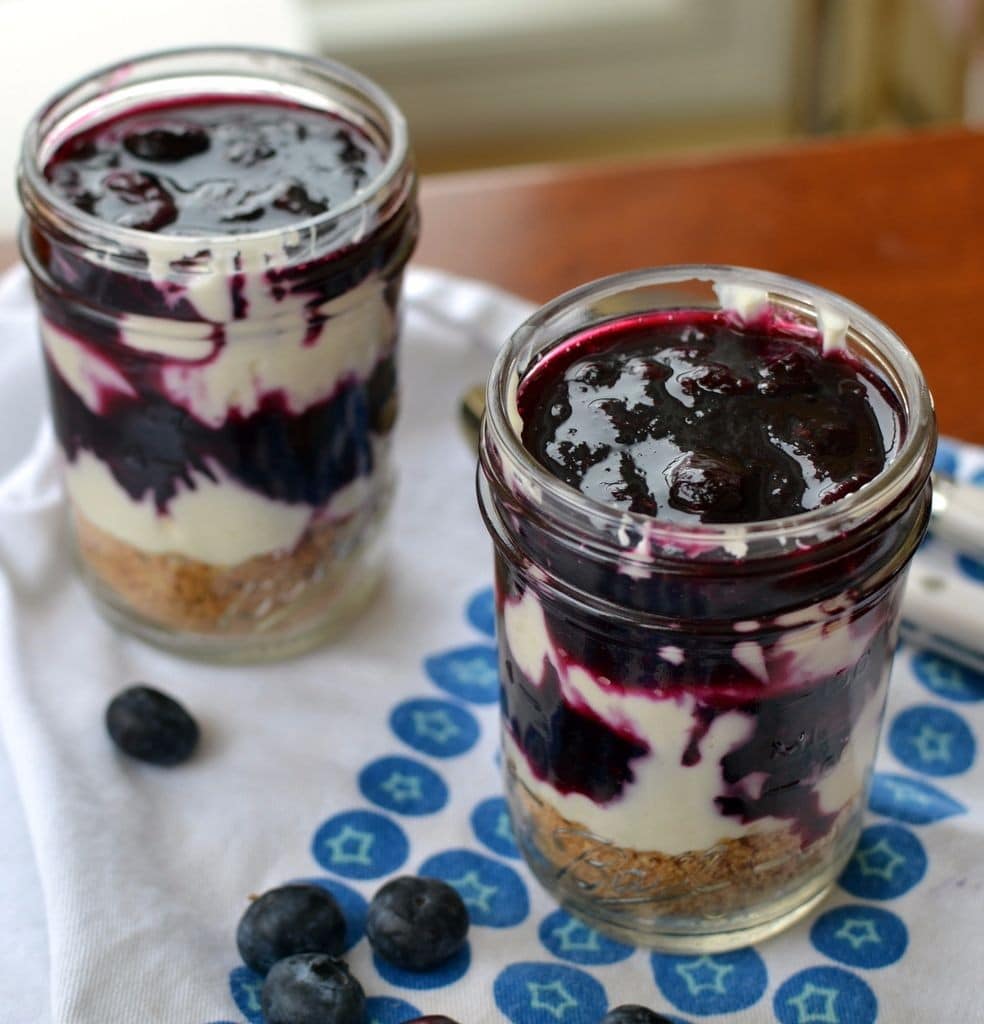 You will need four (8 ounce) mason jars.  I used the Ball mason jars available at your neighborhood Walmart or Target!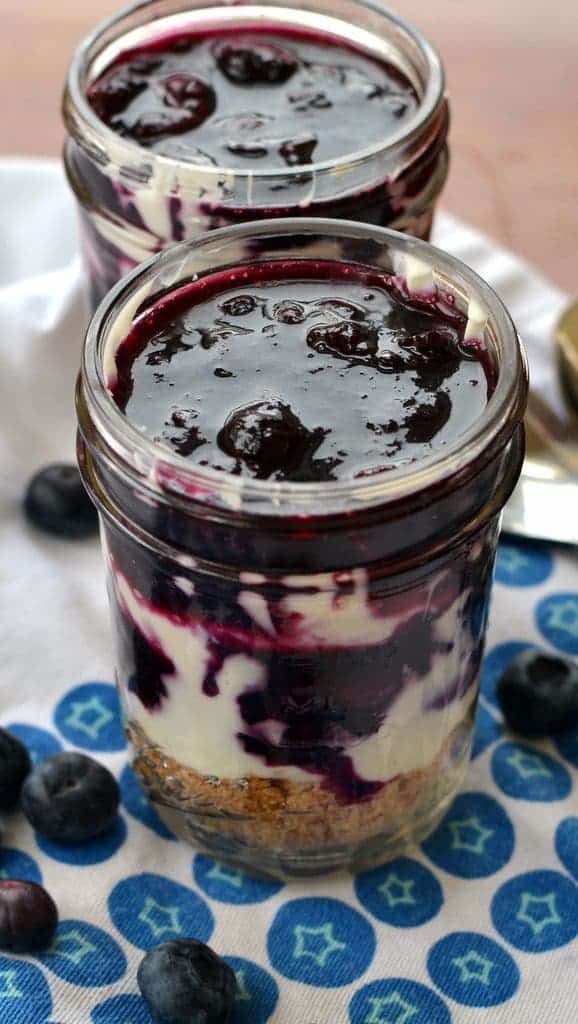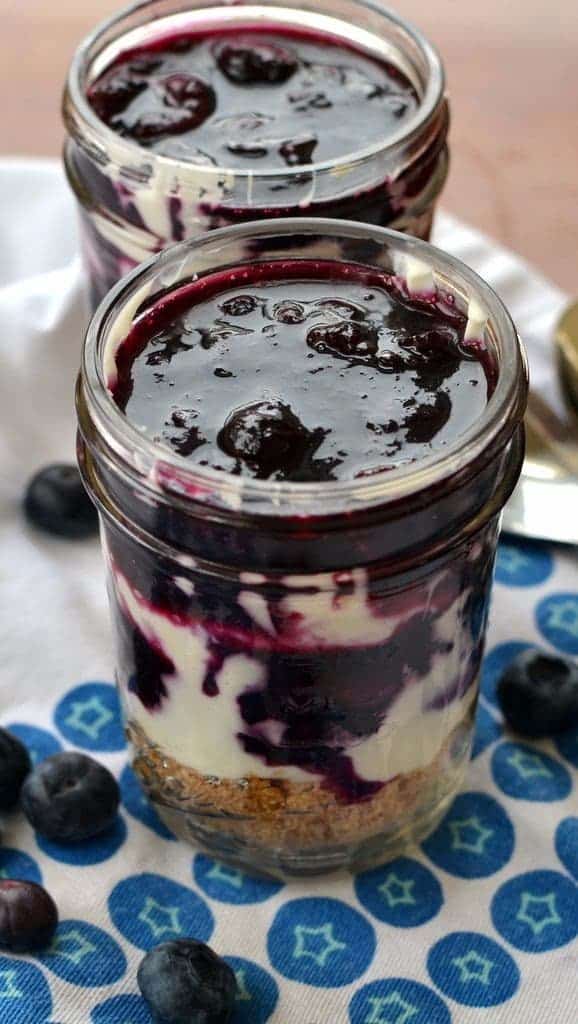 Aren't they beautiful?  Pretty as a picture and everyone has their own handy dessert.  Perfect for a party or a picnic!!  You could even tie a ribbon around each dessert to dress it up a bit!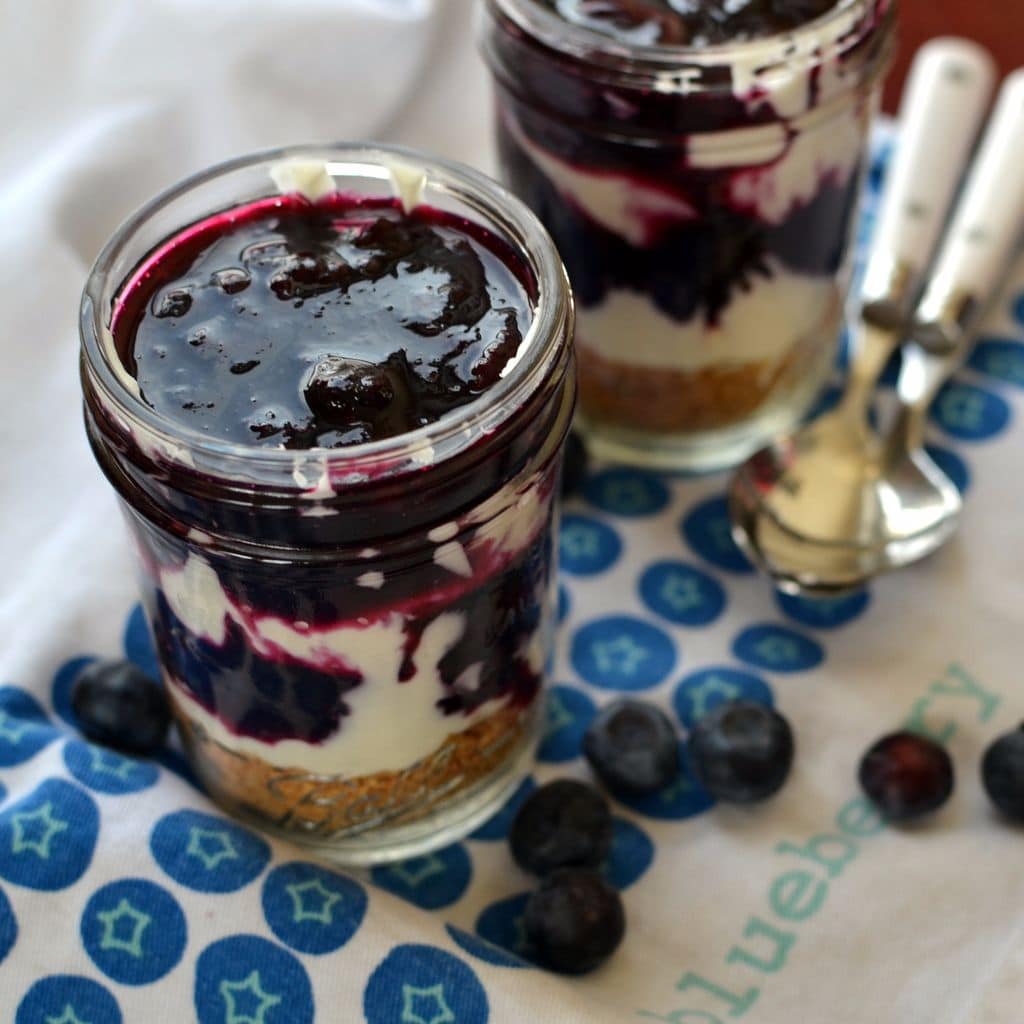 Fresh blueberry sauce complements the perfectly sweetened no-bake cheesecake!  You are truly going to love it!
Print
Blueberry Cheesecake in Mason Jars
Scale
Ingredients
1 cup graham cracker crumbs
1 tablespoon sugar
3 tablespoons butter melted
3 1/2 cups fresh blueberries
1/2 cup sugar
2 (8 ounce) boxes cream cheese softened
1/2 cup sugar
2/3 cup sour cream
1 teaspoon vanilla or orange extract
Instructions
In small bowl combine graham cracker crumbs, 1 tablespoon sugar and melted butter.
Combine blueberries and 1/2 cup of sugar in small saucepan. Cover and place on low heat. Simmer for 10-15 minutes and remove from heat. Allow to cool; stirring occasionally.
In stand mixer combine cream cheese and 1/2 cup sugar until smooth and creamy. Add sour cream and vanila extract and mix until combined; scraping down the sides.
Divide the graham cracker mixture between the mason jars, add a thin layer of cream cheese mixture to each mason jar; be careful not to fuss with it too much or you will pull up the graham cracker layer. Now add a thin layer of blueberry sauce. Now divide the rest of the cream cheese between the mason jars. Divide the remaining blueberry sauce. Remember not to fuss with it much or the layer will mix.
Put lids on jars and refrigerate for 2 hours up to 2 days.
Notes
I modified this recipe to vanilla or orange extract. I think we like the vanilla better because it has more of a pure taste.
If you have the time you can refrigerate 30 minutes between layers to help secure each layer before adding the next but it is not necessary.
This makes (4) 8 ounce Mason Jar Desserts or (8) 4 ounce Mason Jar Desserts
https://www.smalltownwoman.com/wp-content/uploads/2019/05/Beth-1.pdf