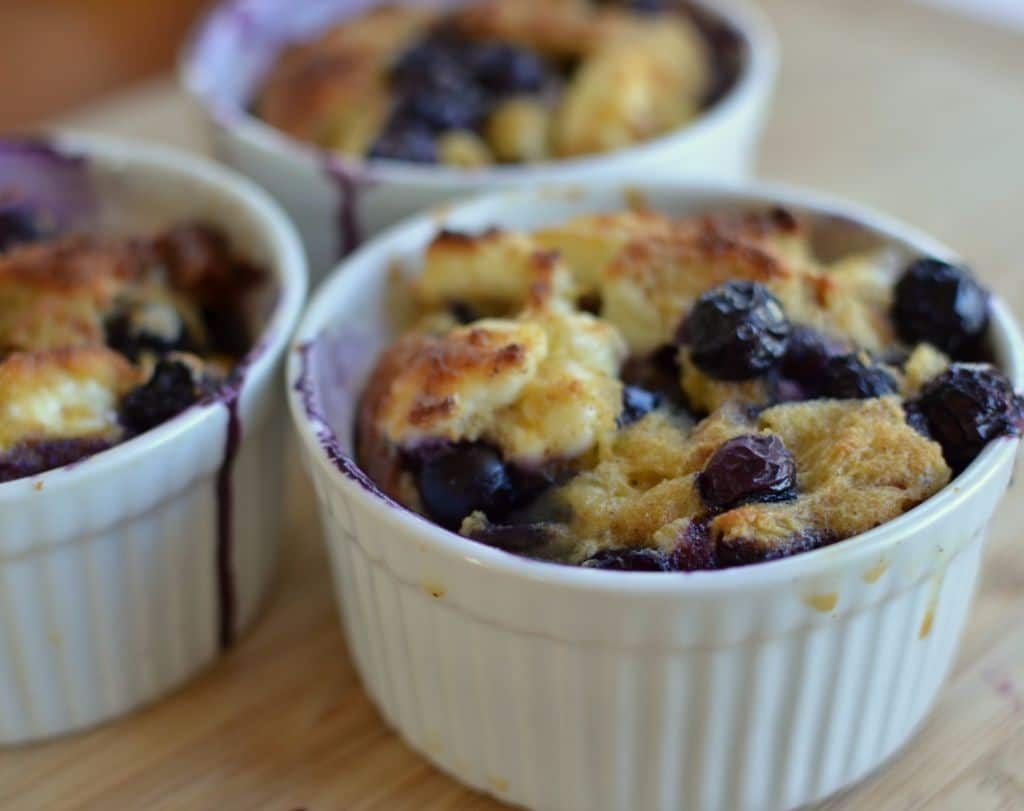 Do you love blueberries, cream cheese and French toast? This scrumptious recipe bring all those flavors together in perfect harmony!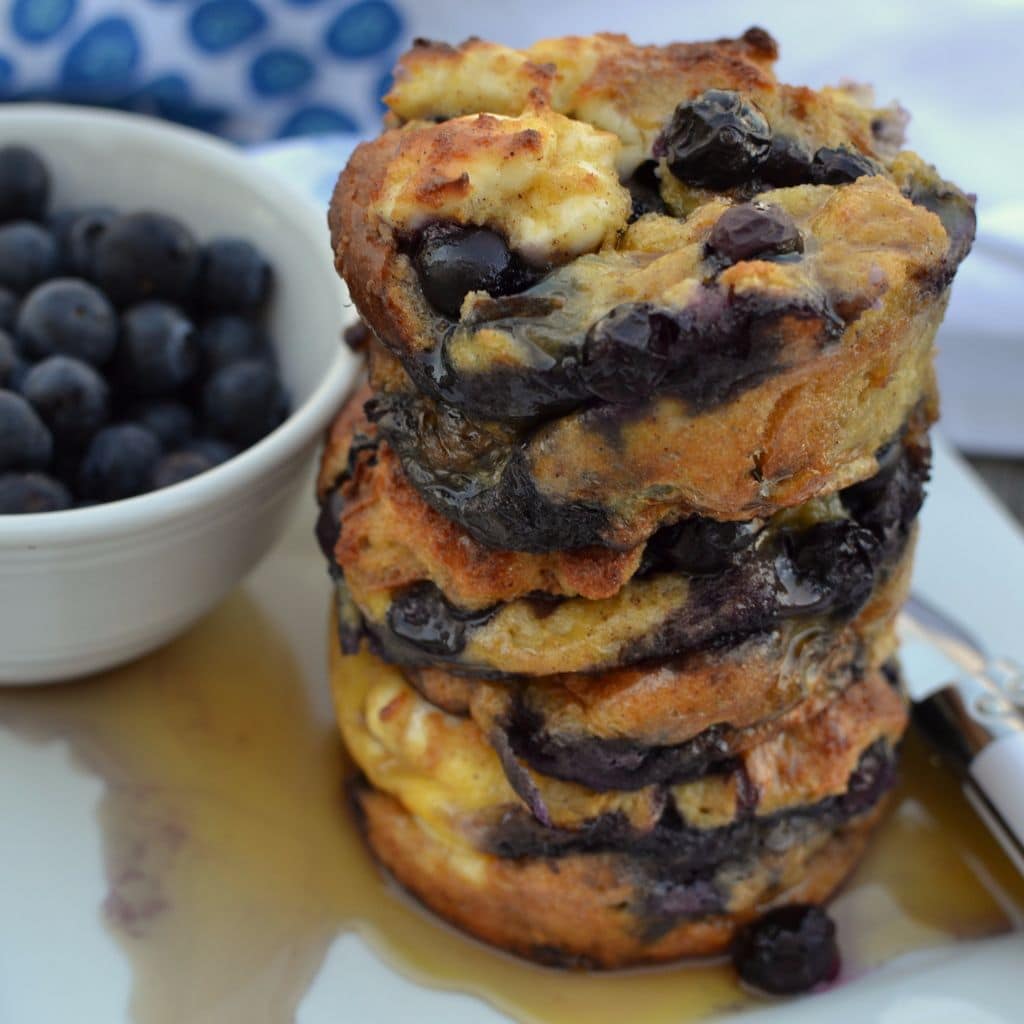 So easy and so beautiful baked in individual ramekins! However if you don't have ramekins bake it up in a casserole dish. You can leave them in the ramekins or remove them for an even more dramatic effect!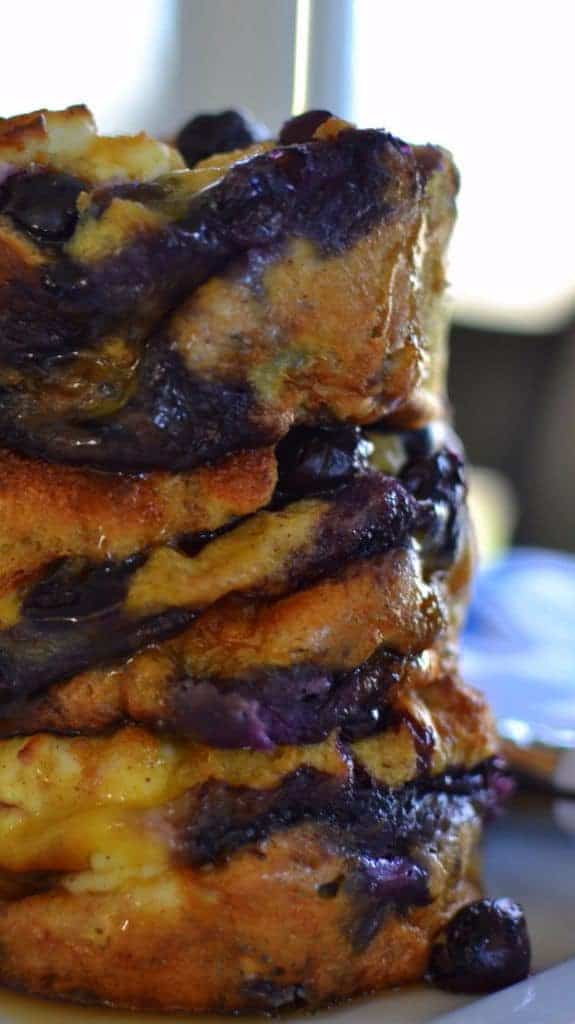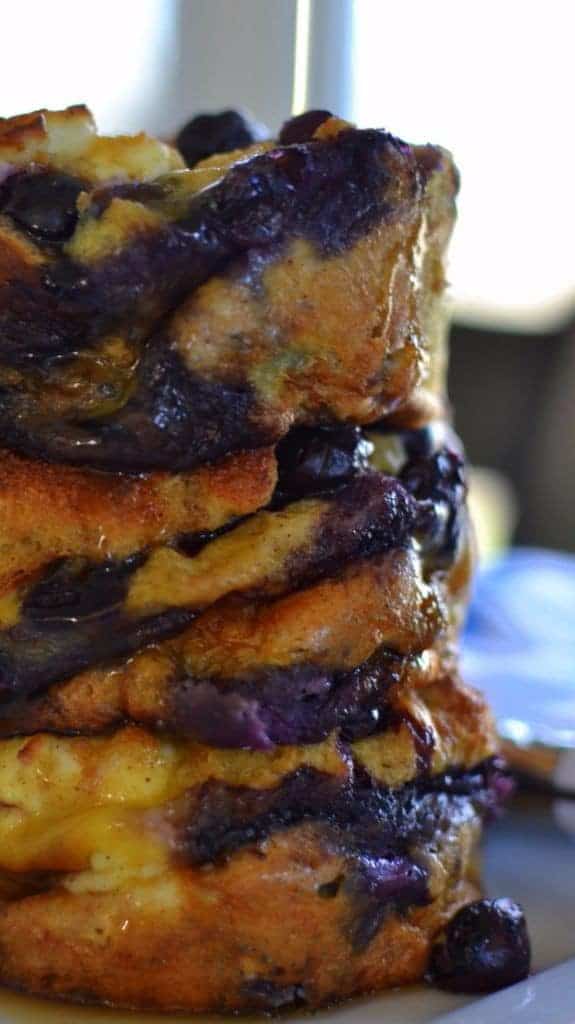 Drizzle with warm maple syrup and your day is off to a terrific start!
Blueberry Cream Cheese French Toast Ramekins
Scale
Ingredients
Nonstick baking spray
8 eggs
1/2 cup half n half
2 tablespoons brown sugar
1 teaspoon cinnamon
2 cups blueberries
1 (8 ounce) box cream cheese cut in small cubes.
8 slices white bread cubed
Instructions
Preheat oven to 350 degrees. Spray eight small ramekins with nonstick baking spray.
In medium bowl beat eggs, half n half, brown sugar, and cinnamon.
Fold in blueberries, cream cheese and bread. Divide evenly between the ramekins. Place ramekins on cookie sheet.
Bake for 30-35 minutes turning the broiler on to brown the tops the last minute of cooking.
Allow to cool for 10-15 minutes. Carefully remove french toast from the ramekins and top with warm maple syrup.
https://www.smalltownwoman.com/wp-content/uploads/2019/05/Beth-1.pdf