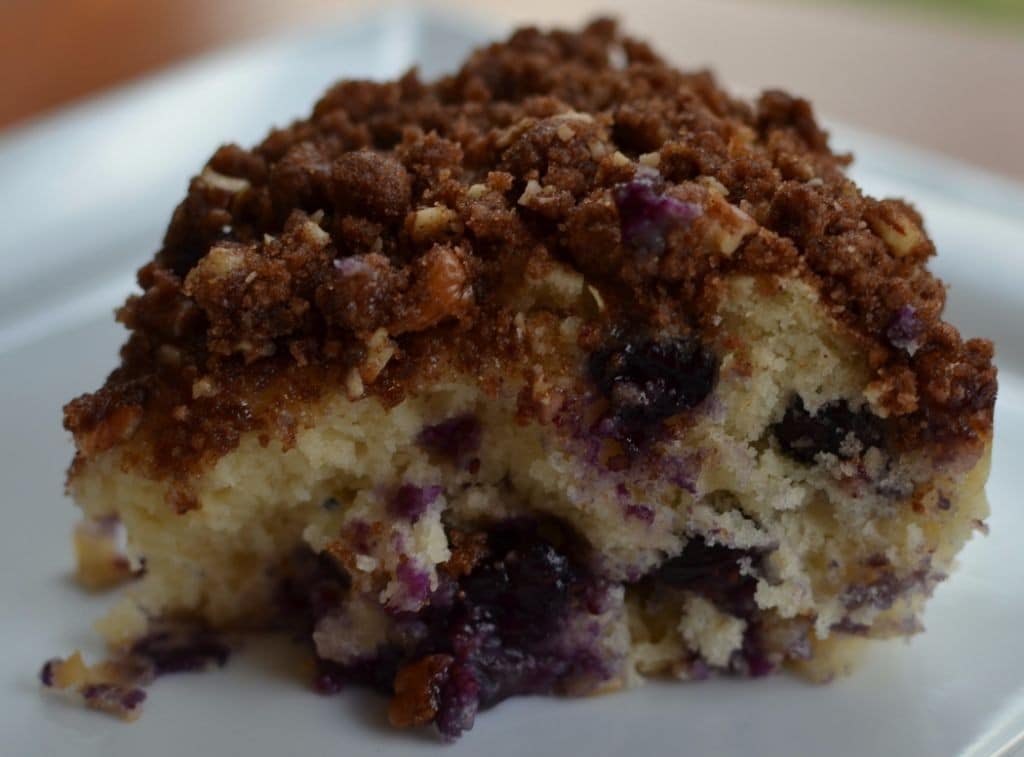 I think blueberries are the best fruit. They are just delicious and lovely! Look at those beauties just waiting for you to sink your teeth into them! Can't wait, can you?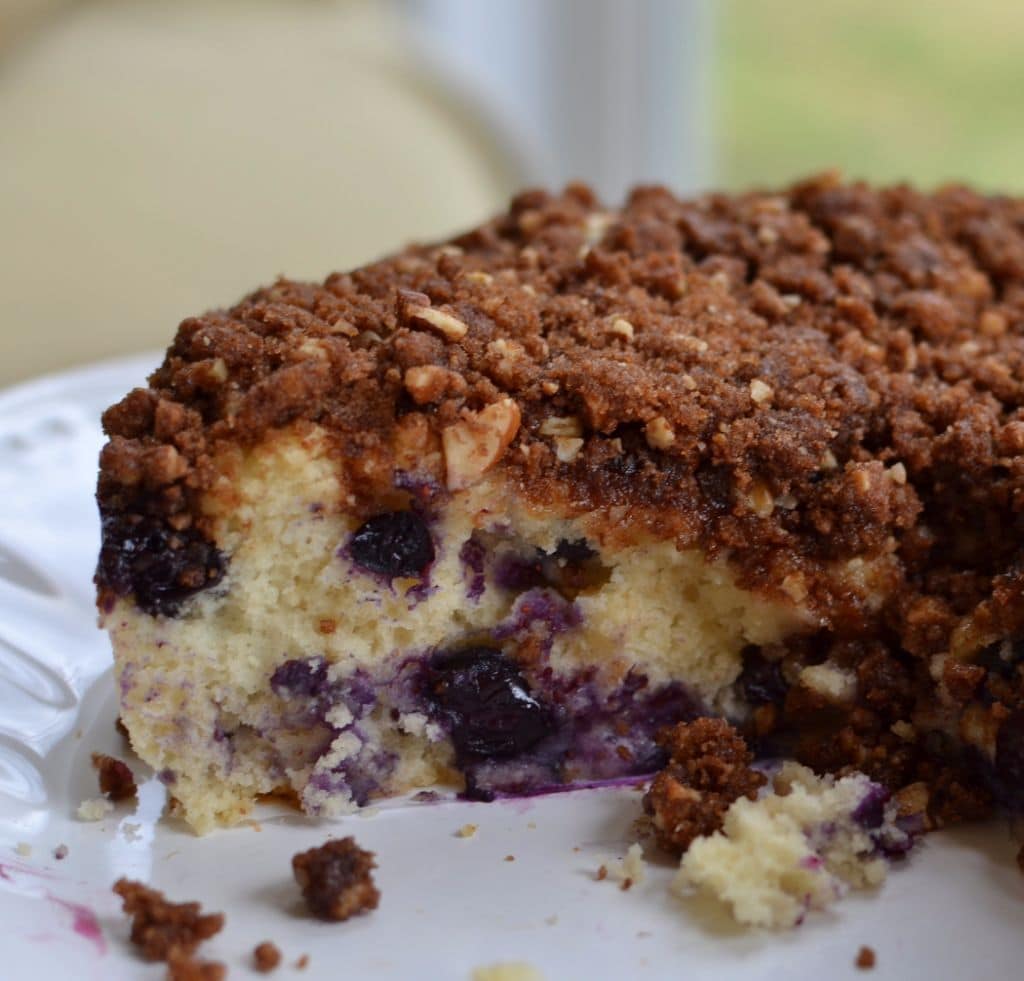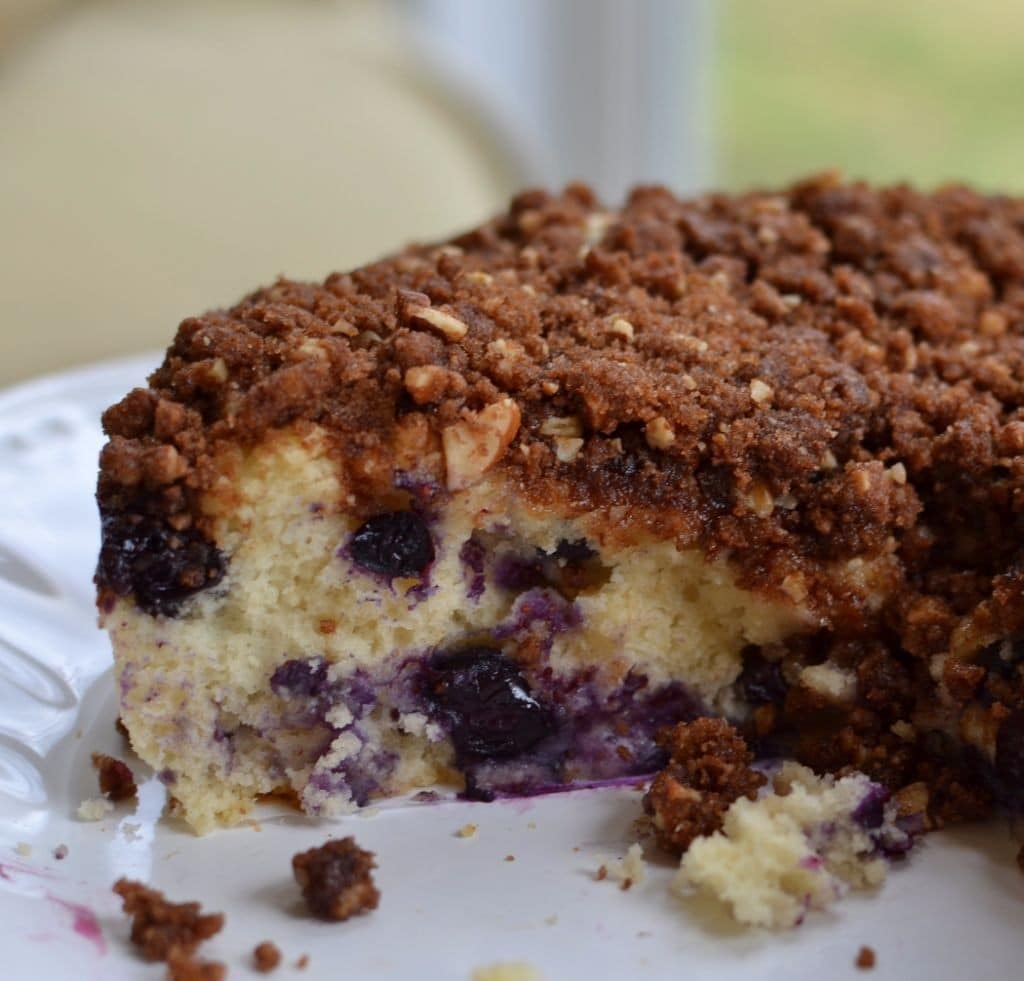 You could serve this wonderful treat as a dessert or as a coffee cake. I won't tell if you have some for dinner and some for breakfast. The recipe is pretty darn easy and I add the crumb topping halfway through the cooking time so it does not overcook!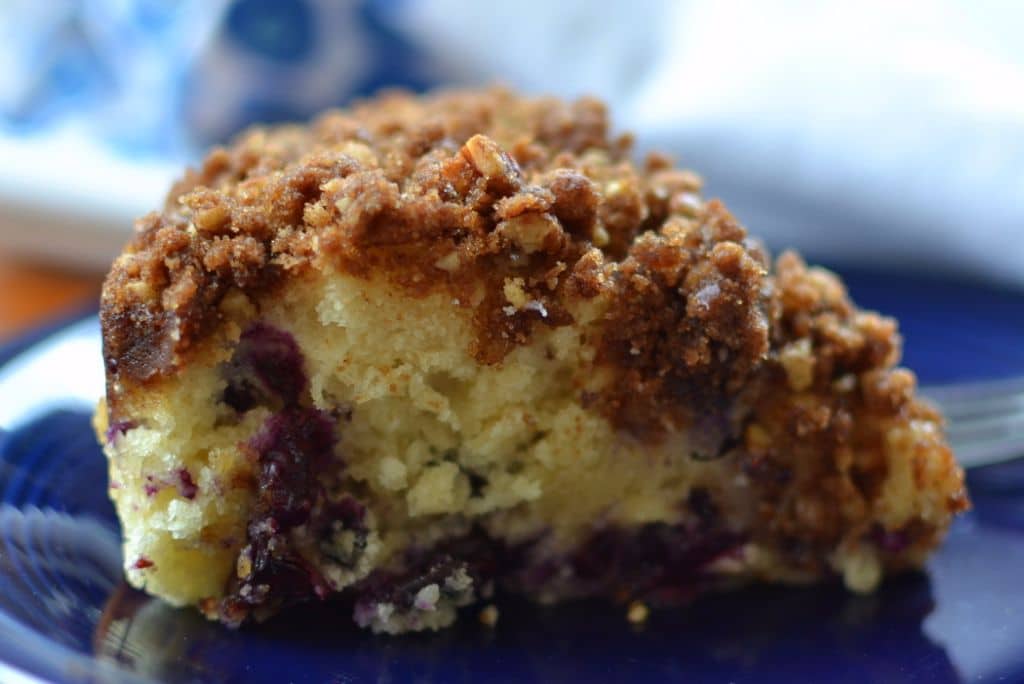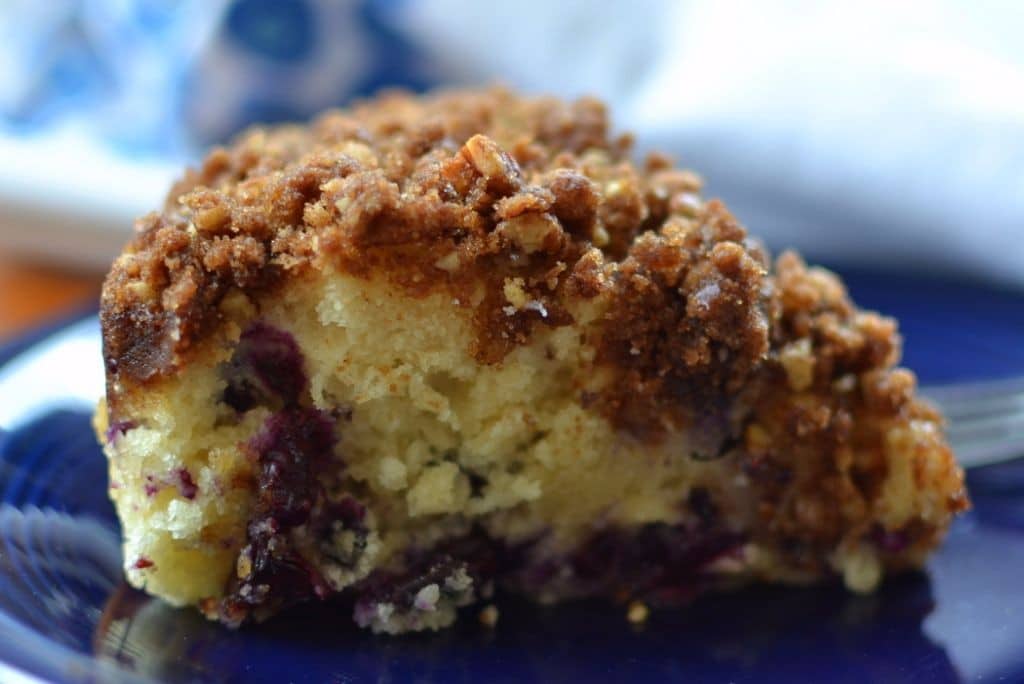 The end result is a beautiful delectable treat that you will want to shovel in in your mouth!
Blueberry Crumb Cake
Scale
Ingredients
2 cups flour plus 2 tablespoons
2 teaspoons baking powder
1/4 teaspoon salt
2 cups blueberries
4 tablespoons butter softened
3/4 cup sugar
1 egg
3/4 cup milk
1 teaspoon orange extract
3/4 cup dark brown sugar
1/4 cup flour
2 teaspoons ground cinnamon
1/2 cup chopped pecan
1/4 teaspoon salt
4 tablespoons butter softened
Instructions
Preheat oven to 375 degrees. Spray 9 inch spring-form pan with non-stick baking spray.
In small bowl combine 2 cups flour, baking powder and 1/4 teaspoon salt. Set aside. Mix blueberries in medium bowl with 2 tablespoons of flour. Set aside.
In stand mixer cream 4 tablespoons butter and 3/4 cup sugar until fluffy. Beat in the egg. Beat in the flour mixture and the milk; alternating between them. Fold in the blueberries. Pour in the prepared pan and place into the oven. Set timer for 30 minutes.
In a small bowl combine brown sugar, 1/4 cup flour, cinnamon, pecans and 1/4 teaspoon salt. With pastry knife cut in the 4 tablespoons of butter until well mixed and crumbly. Remove cake from oven after 30 minutes and sprinkle gently with crumb mixture. Return to oven and bake for another 30 minutes or until toothpick inserted in the middle comes out clean. Allow to cool before removing the exterior ring of the spring-form pan.
https://www.smalltownwoman.com/wp-content/uploads/2019/05/Beth-1.pdf