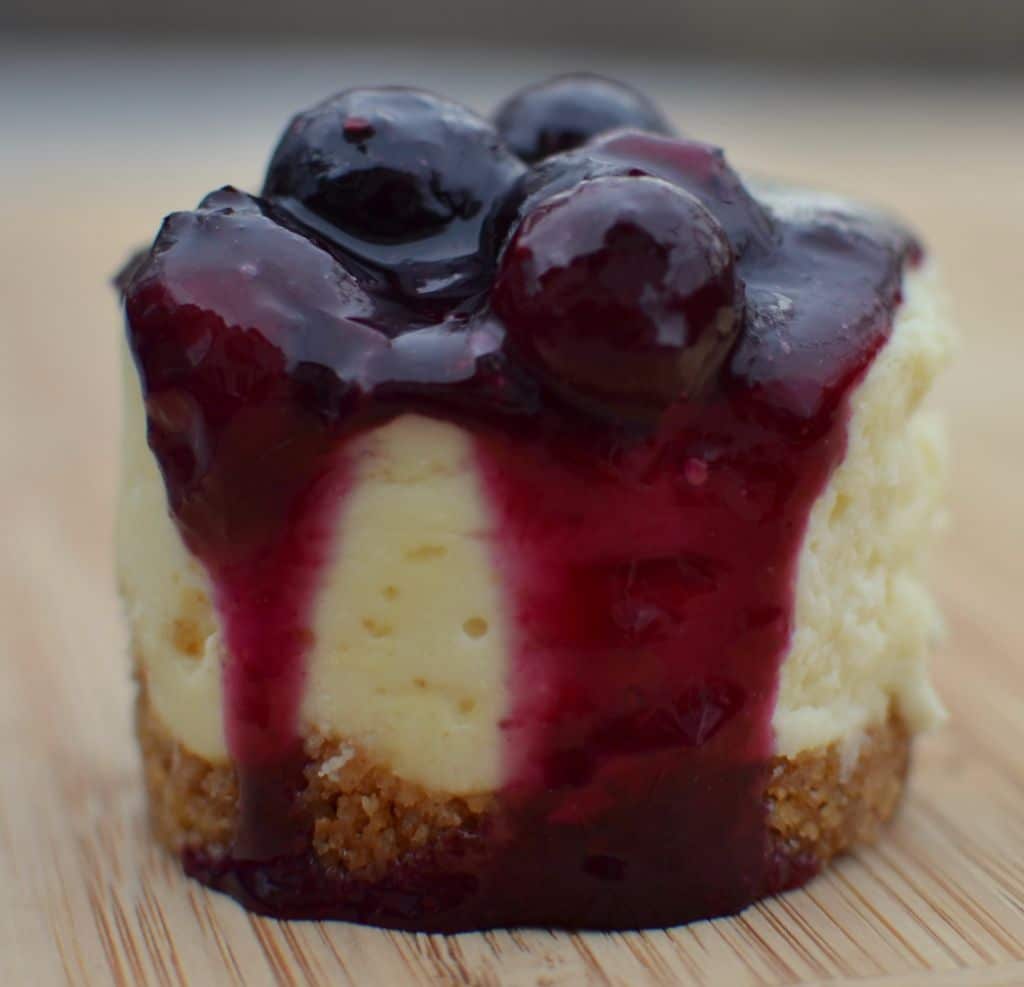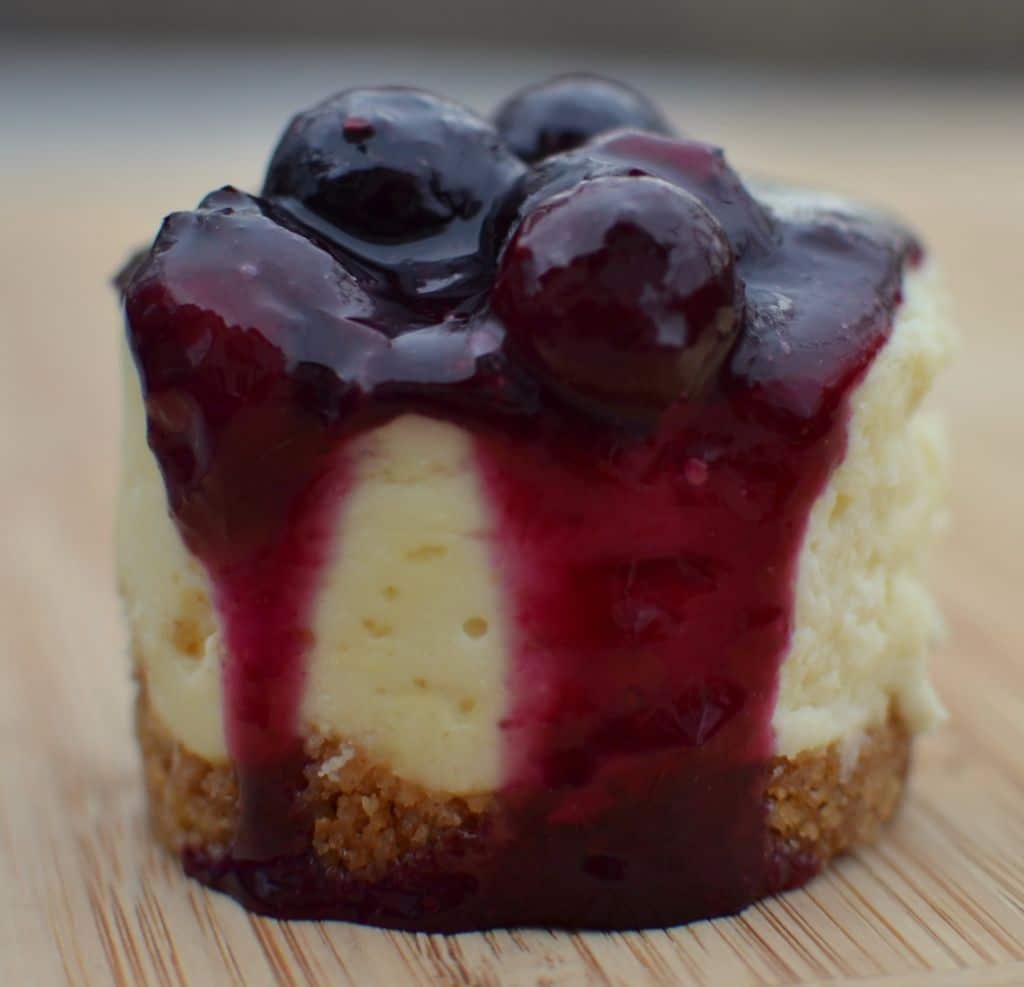 There is just something marvelous about blueberries and cheesecake.  They go together like Fred & Ginger.  Now I am dating myself.  Lol!  These little beauties are perfectly wonderful because they are diminutive so you can get your sweet fix without a lot guilt.  That means less time on the treadmill and more time for doing the things you really want to.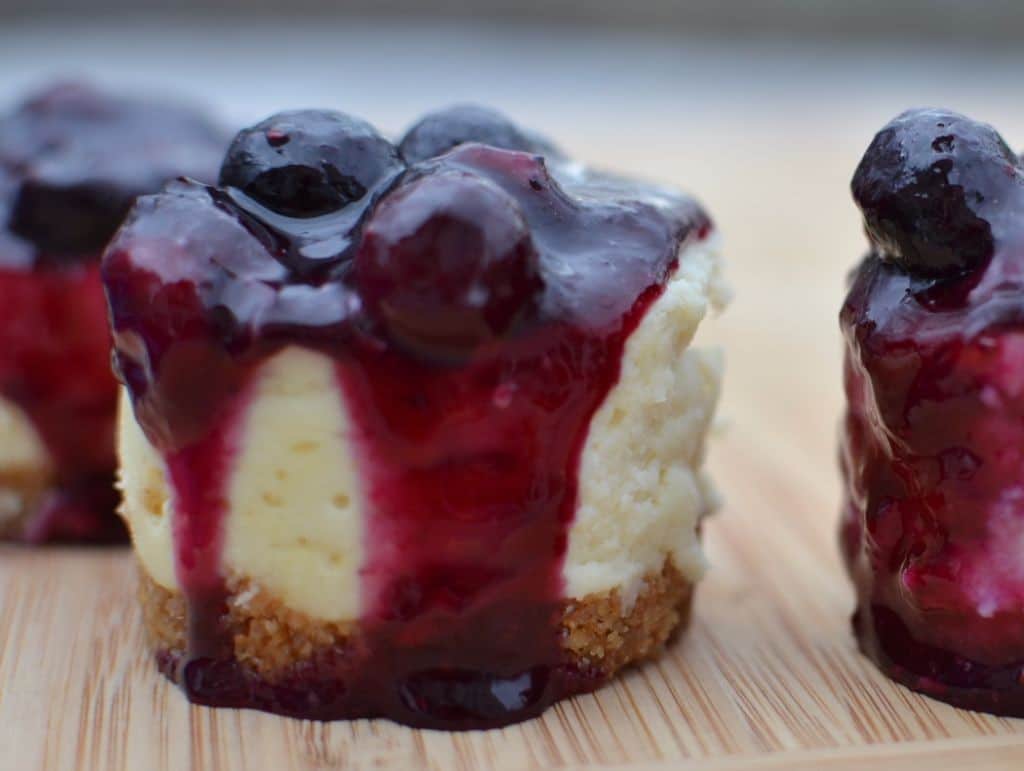 Look at these gorgeous beauties with fresh sweet blueberries.   Now place all those wonderful berries on top of white chocolate cheesecake and you have yourself a bit of heaven.  Did you know Georgia has produced 92 million pounds of blueberries this year, according to the North American Blueberry Council. Not long ago, Georgia farmers grew about 3,500 acres of blueberries, but today they are cultivating over 20,000 acres of the crop, and production has grown tenfold.  Thanks you Georgia!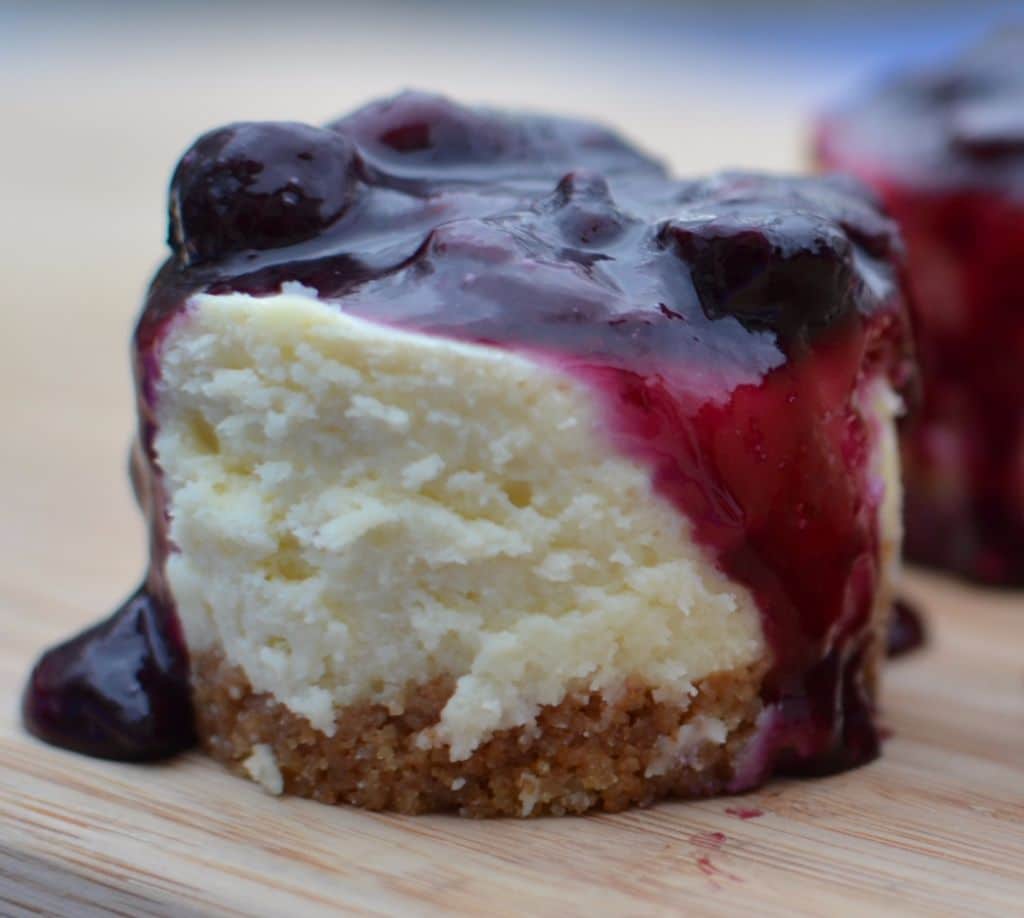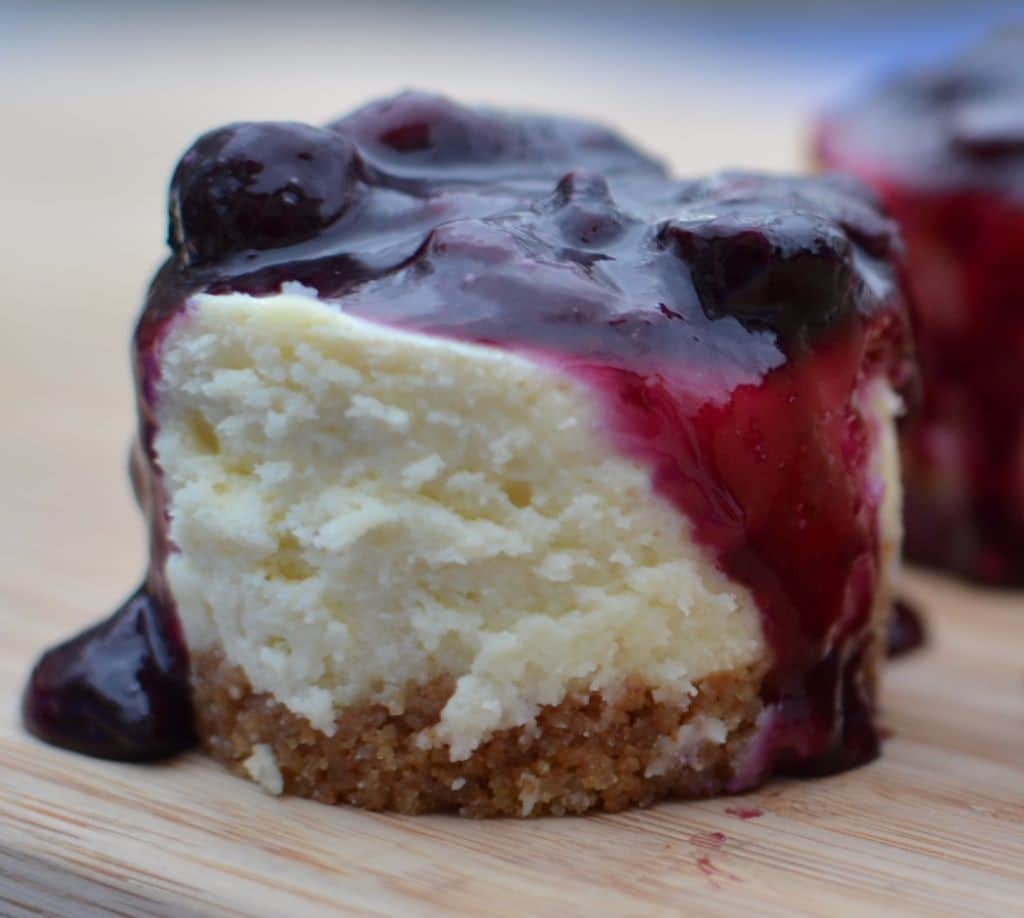 You can almost taste it, can't you?  Is your mouth watering yet?  Now get your happy butt down to the local store and get the ingredients quickly!
Print
Blueberry Mini White Chocolate Cheesecakes
1 cup graham cracker crumbs
2 tablespoons sugar
4 tablespoons butter melted
2 (8 ounce) boxes cream cheese softened
1/4 cup plus 2 tablespoons sugar
1 teaspoon vanilla extract
1 egg
1 cup white chocolate chips
1 1/2 cups blueberries
1/4 cup sugar
1 teaspoon cornstarch
1 teaspoon water
Instructions
Preheat oven to 325 degrees. Spray mini cheesecake pan with nonstick baking spray.
Combine graham cracker crumbs, 2 tablespoons sugar and melted butter. Divide evenly in the pan; pressing gently to the bottom.
In stand mixer blend cream cheese, 1/4 cup plus 2 tablespoons sugar and vanilla extract until smooth. . Melt white chocolate chips according to instructions on bag. Add the egg and white chocolate; mix just until blended in on low. Divide evenly in the cheesecake holes and bake for 25 minutes. Allow to cool for several hours or overnight before removing from the pan,
In small saucepan on low heat combine blueberries and sugar. Simmer just until the blueberries start to pop; approximately 3-4 minutes. In small bowl whisk cornstarch and water. Add to saucepan with blueberries and cook 1 additional minute. Cool before spooning on mini cheesecakes.
https://www.smalltownwoman.com/wp-content/uploads/2019/05/Beth-1.pdf