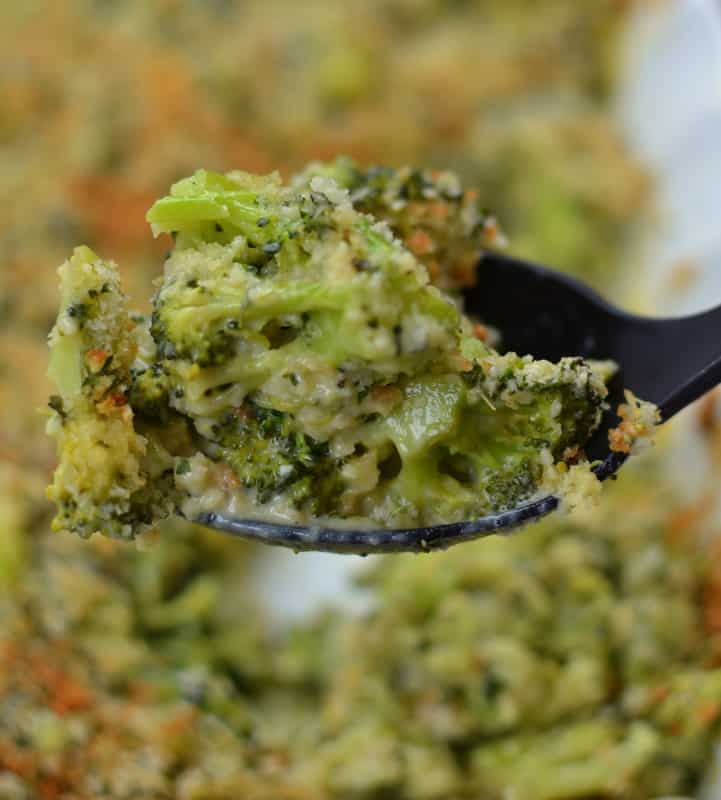 I am of the belief that you can never have enough vegetable recipes.  We have a habit of eating too much starch at our house so I am always testing and creating new vegetable recipes.  This Broccoli Cheddar Monterey Jack Casserole does not contain any canned soup (as I am not very fond of it) and uses fresh not frozen broccoli.  I make an easy peezy cheese sauce that does not have processed cheese product (yet another pet peeve of mine).  I admit that it does not look as gorgeous as the one with fake cheese because you just can not get that bright yellow/orange color from real cheese.
Broccoli Cheddar Monterey Jack Casserole combines fresh broccoli in a mouthwatering creamy cheddar and Monterey Jack Sauce.  It is lightly yet perfectly seasoned and topped with crunchy panko bread crumbs. This is delicious served with Cheesy Chicken Parmesan or Dutch Oven Barbecue Beef Brisket.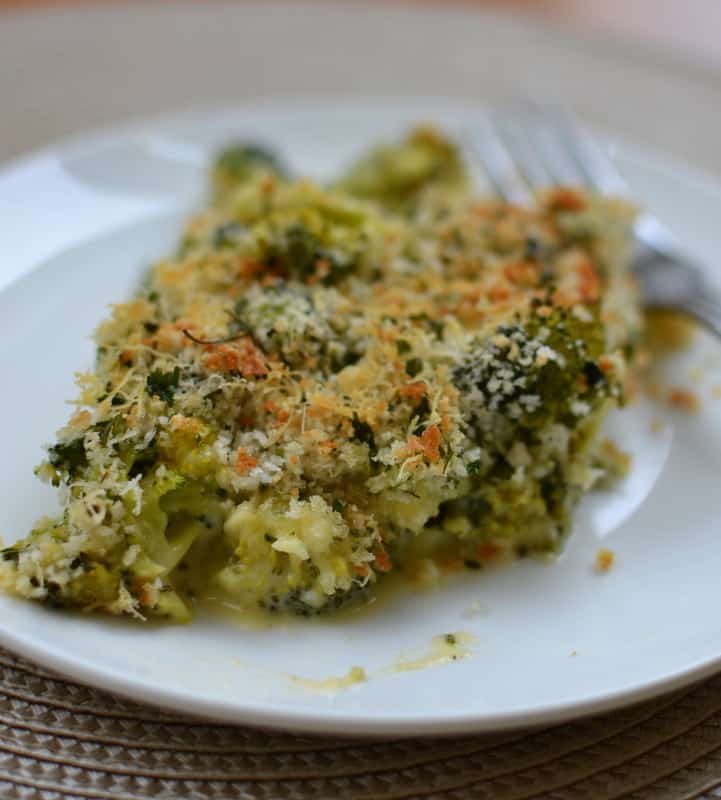 The variations on this recipe are endless. For more of a caramelly, nutty flavor substitute shredded Gouda.  For a little added flavor you could crush salad croutons and use them as the topping.  Do your taste buds get bored easily?  Sprinkle in a couple of pinches of crushed red pepper.
Are you a broccoli nut? Dinner at the Zoo has two fabulous recipes Chicken and Broccoli Pasta and Chicken and Broccoli Stir Fry.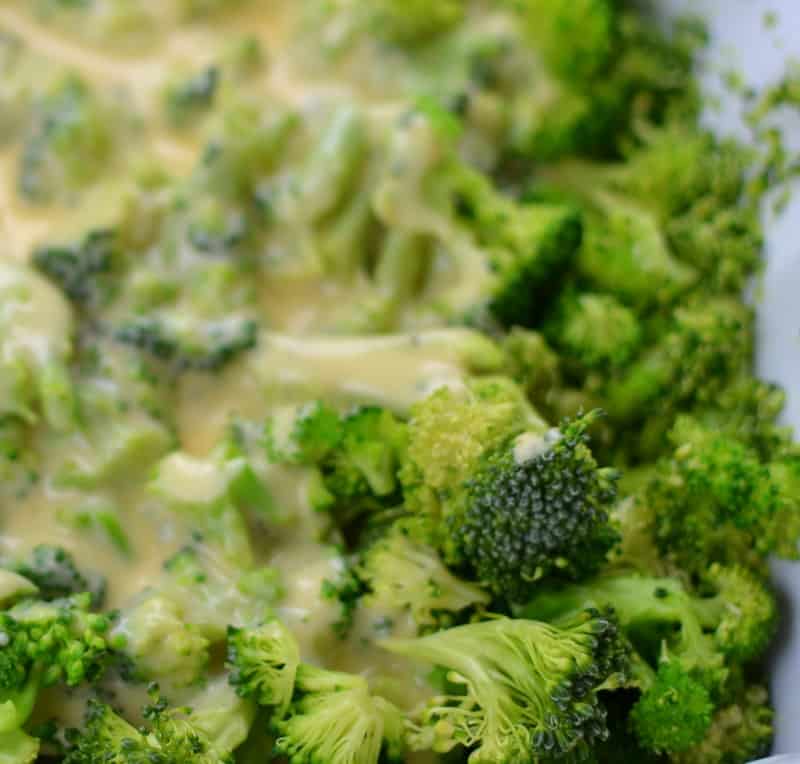 So if you love nice wholesome whole ingredients and you love feeding your family recipes you can feel good about then put this Broccoli Cheddar Monterey Jack Casserole on your to try list.  They will love it!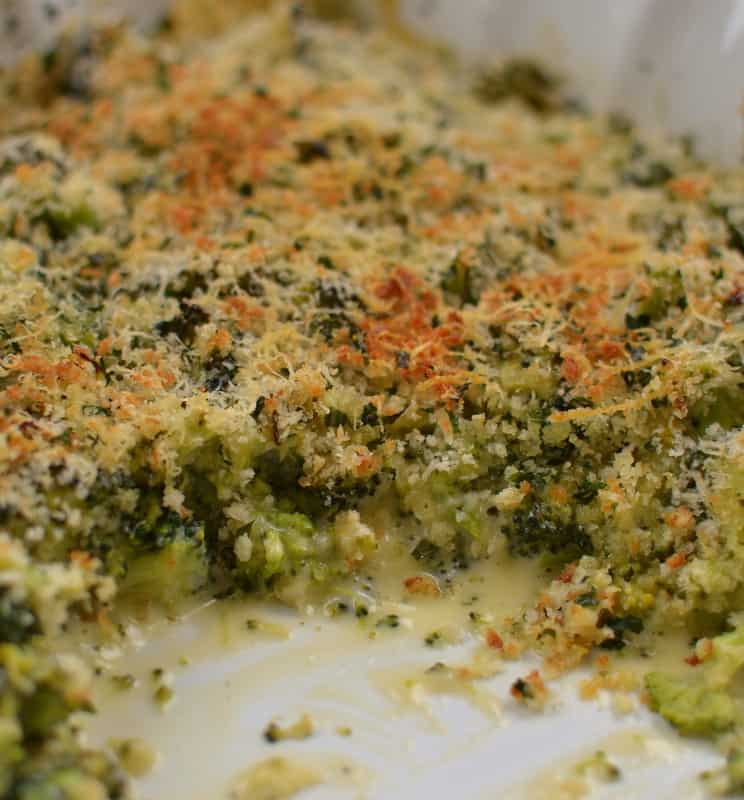 Print
Broccoli Cheddar Monterey Jack Casserole
Scale
Ingredients
8 cups fresh broccoli florets
5 tablespoons butter
3 tablespoons all purpose
2 cups milk
2 cups Cheddar shredded
2 cups Monterey Jack shredded
1/2 teaspoon onion powder
1/2 teaspoon garlic powder
Salt & pepper to taste
3/4 panko bread crumbs
1 tablespoon dried parsley
3 tablespoons fresh grated parmesan
Instructions
Preheat oven to 375 degrees.
Stem broccoli until crisp tender, dry and coarsely chop. Spray casserole dish with olive oil or nonstick cooking spray. Place broccoli in dish.
In large saucepan over low heat melt 3 tablespoons butter, whisk in flour and cook for 90 seconds whisking continuously. Slowly whisk in milk and continue cooking over low heat whisking very frequently until slightly thickened; approximately 2-3 minutes. Whisk in cheese until completely melted. Whisk in onion powder and garlic powder. Pour over broccoli and stir gently.
in small bowl combine panko bread crumbs, dried parsley and grated Parmesan, Sprinkle over broccoli. Melt 2 tablespoons of butter in microwave and drizzle over casserole.
Bake 25-30 minutes turning broiler on the last 45-60 seconds to lightly brown the top. Stay close by as I have always found broilers very unpredictable.
Notes
If preparing this casserole ahead of time do not add the bread crumb mixture until right before baking as you do not want the breadcrumbs to become soggy.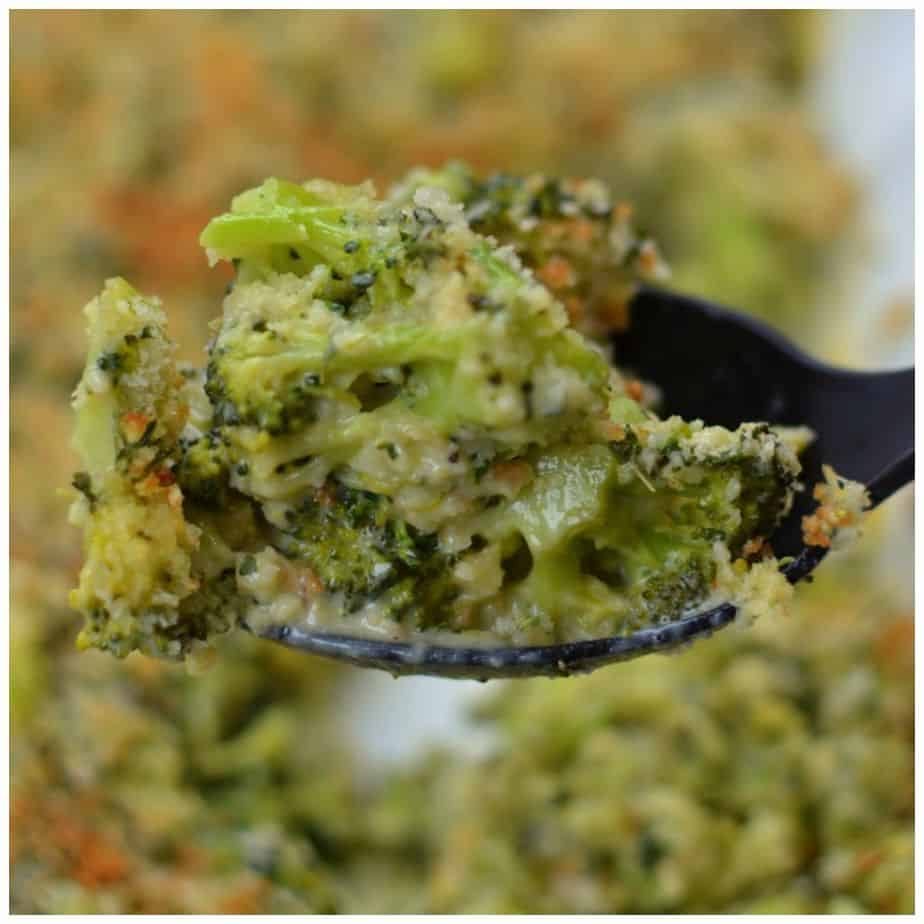 Other amazing broccoli recipes!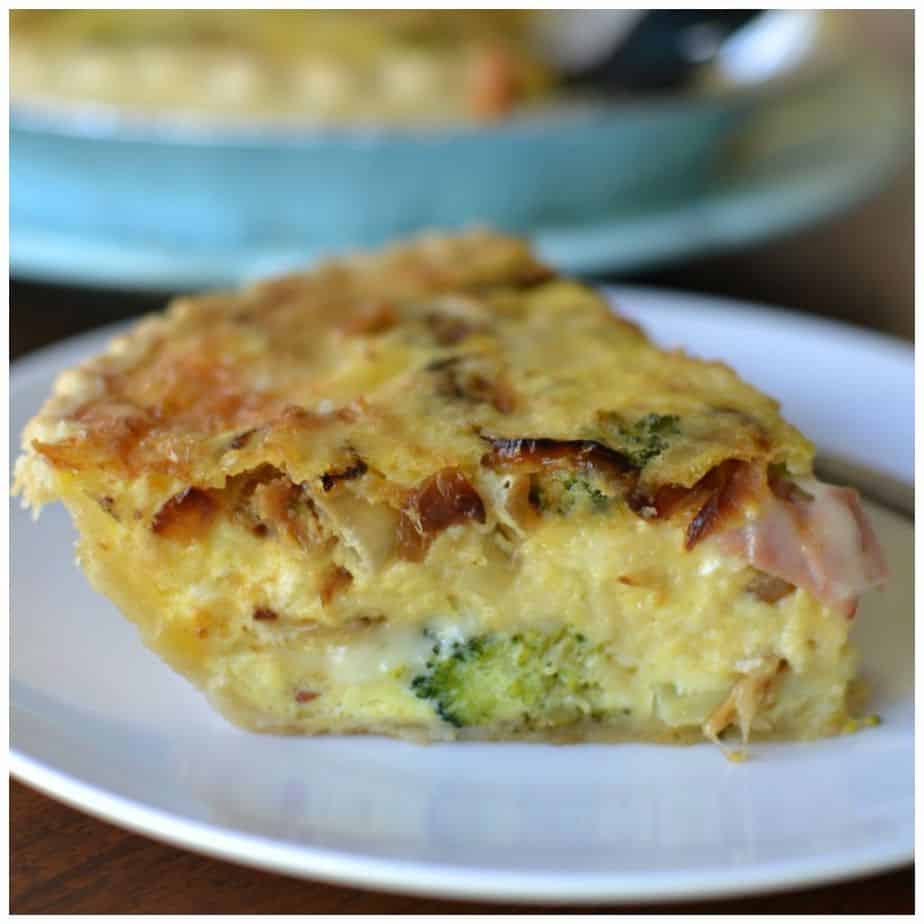 Caramelized Onion Ham Broccoli Quiche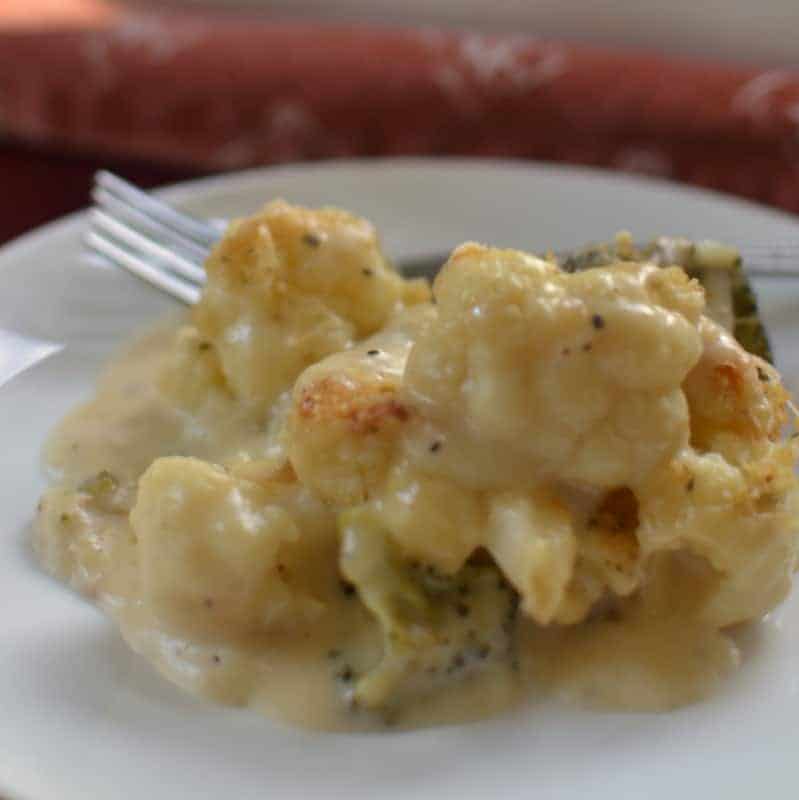 Reader Interactions