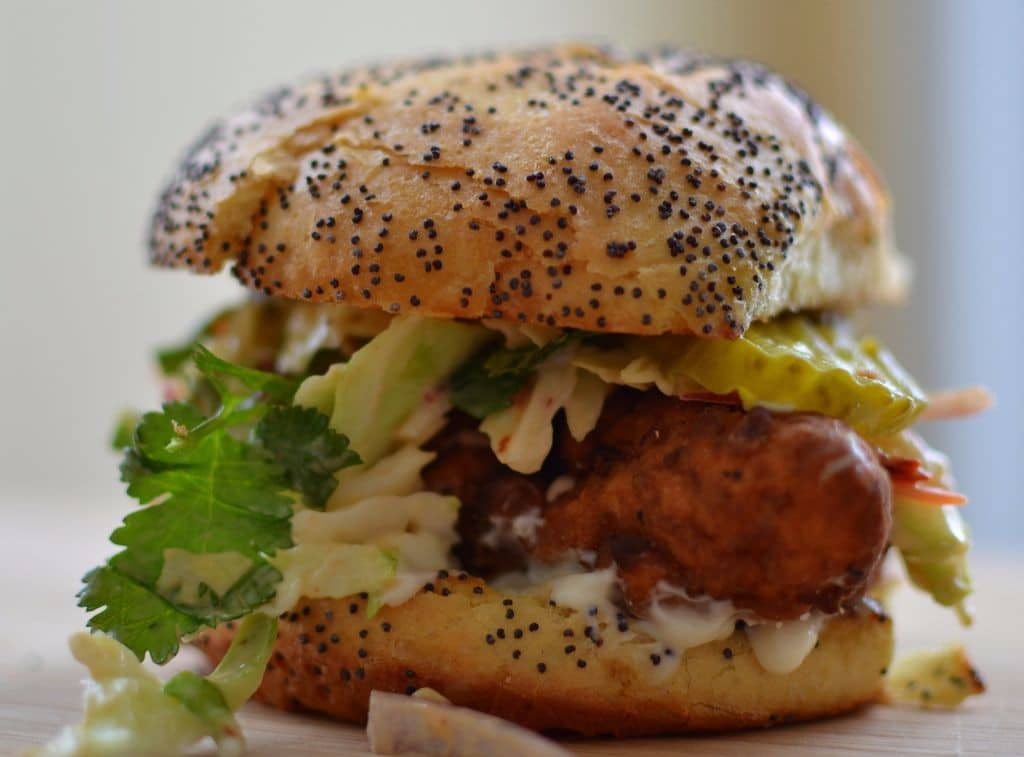 You are going to fall in love with this sandwich. I guarantee you! One bite and you will be head over heels in love!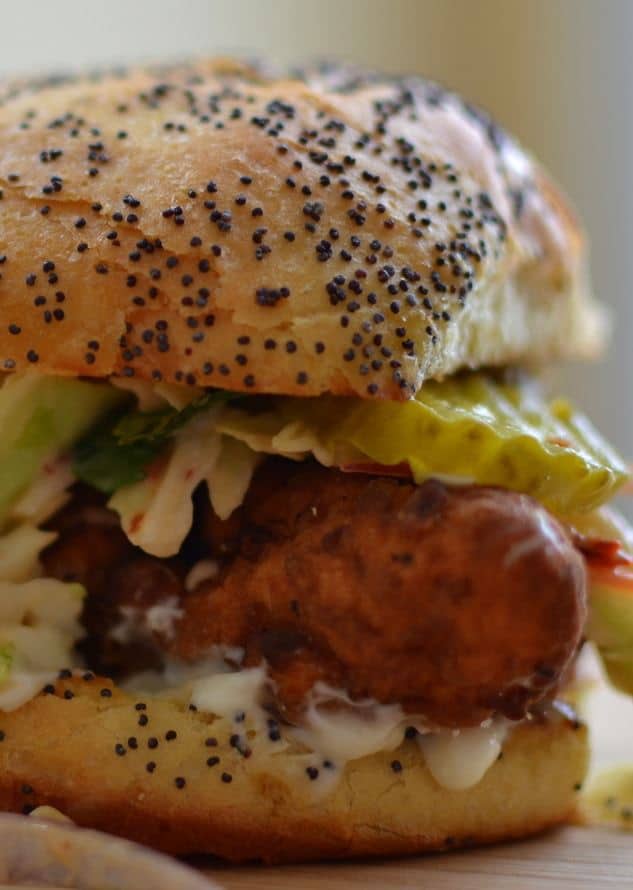 This beauty is in perfect harmony. I am not sure if the tangy chipotle slaw is the best part of this sandwich or the crispy buttermilk chicken!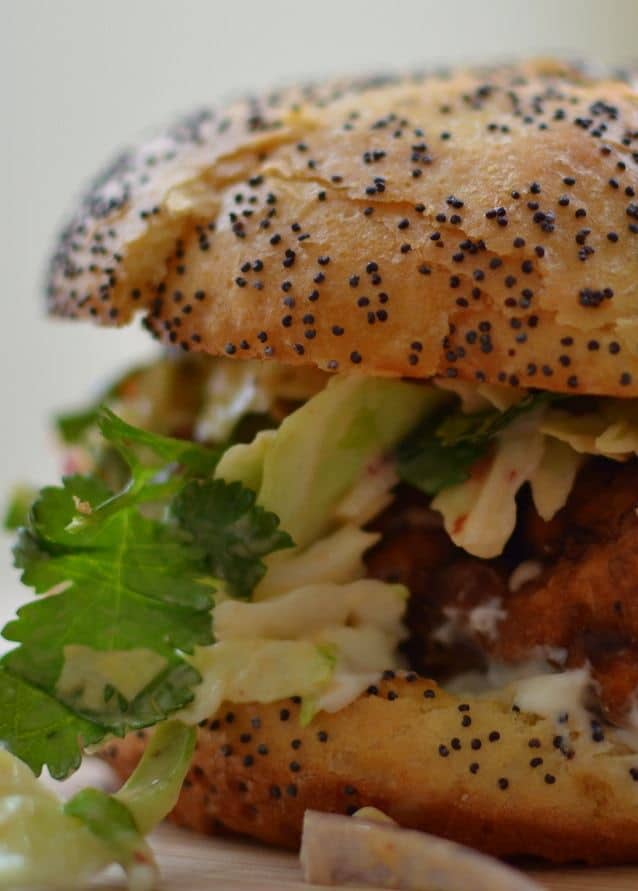 They work in perfect harmony with each other. Now add crispy pickles and a little mayo & butter to the bun and oh my!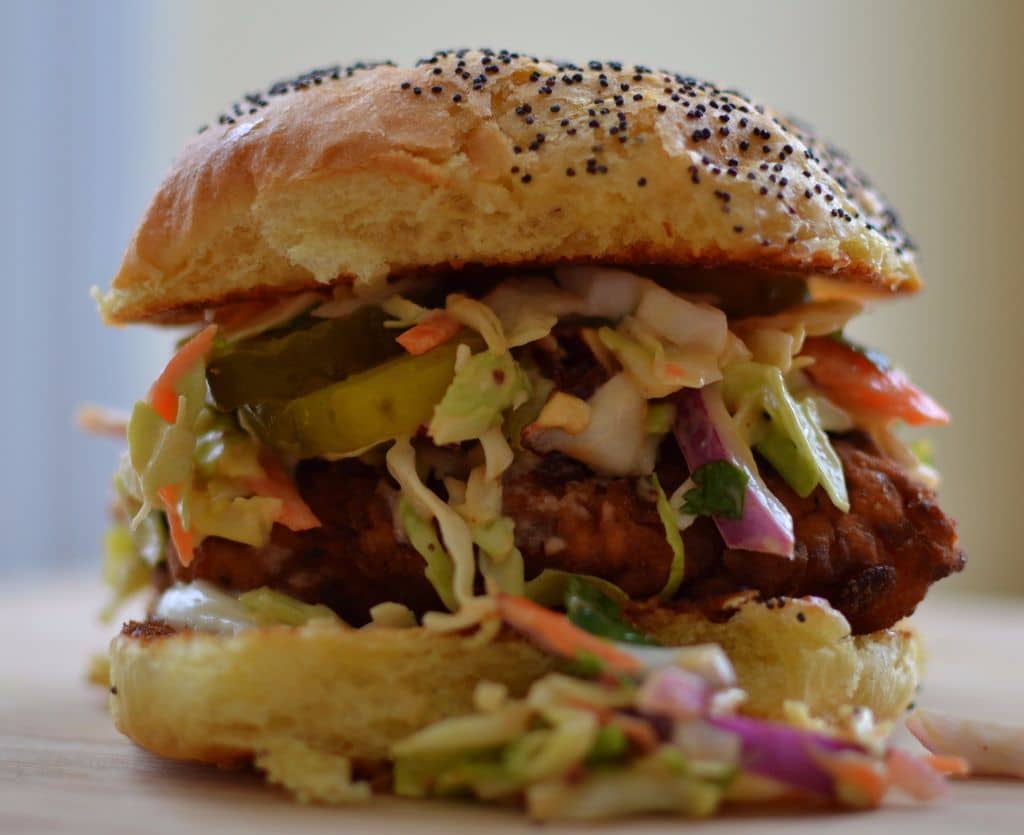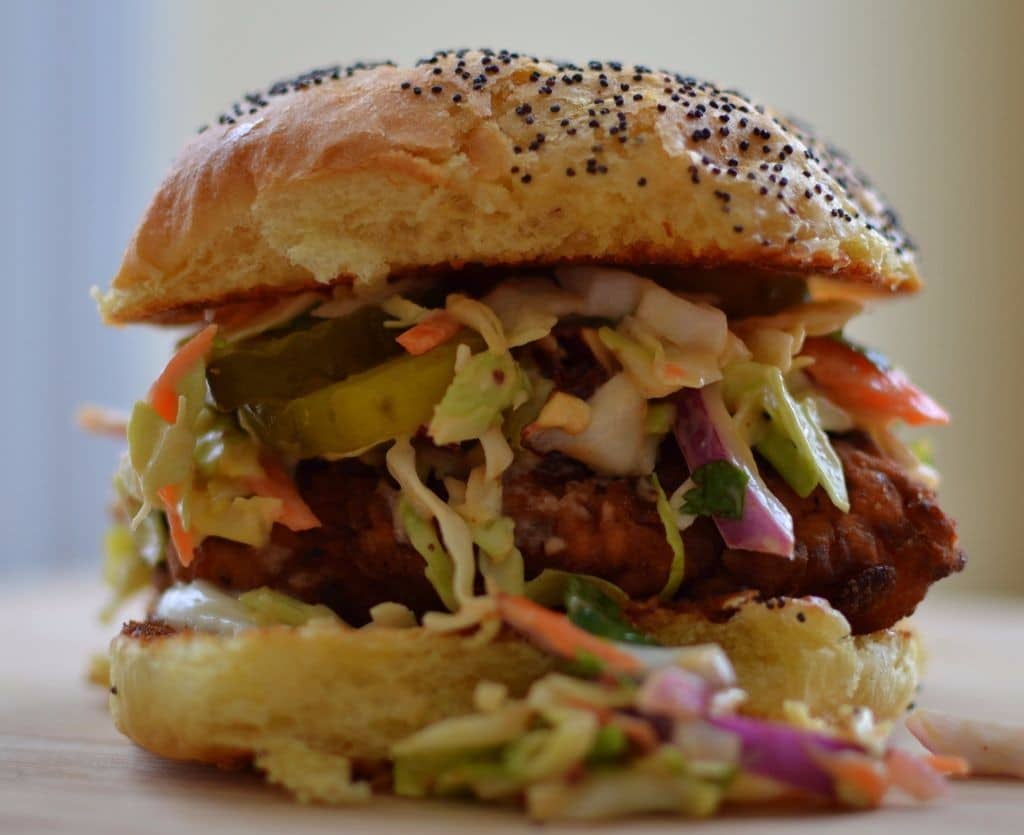 I mean look at that! Is your mouth watering yet?
Buttermilk Fried Chicken Sandwich with Spicy Chipotle Cilantro Slaw
Scale
Ingredients
1 large clove garlic minced
1/2 cup mayonnaise
1 tablespoon lime juice
1/2 small red onion very thinly sliced
1 chipotle pepper in adobo sauce finely chopped
1 teaspoon of the adobo sauce
1/2 teaspoon mirin
4 cups classic cabbage slaw
1/4 cup chopped fresh cilantro
1/2 cup dill pickle slices
1 1/2 cups all purpose flour
2 teaspoons fresh ground black pepper
1/2 teaspoon salt
1 cup buttermilk
2 chicken breasts cut in half width wise or vertically
Veggie or canola oil for frying
4 sandwich buns
2 tablespoons butter
Instructions
In large bowl combine garlic, mayonnaise, lime juice, red onion, chipotle pepper, adobo sauce, mirin, cabbage slaw and cilantro.
Whisk flour, pepper and salt on a shallow plate. Pour buttermilk into a wide shallow bowl. Coat chicken with flour mixture. Dip in buttermilk and back in the flour mixture.
Pour oil into heavy pan to a depth of about 1/2 inch. Heat to 350 degrees. Fry chicken on each side until golden brown; about three minutes each side. Drain on paper towels.
Heat another large skillet over medium heat. Spread buns lightly with butter. Place butter side down in skillet until buns are nicely browned. Assemble sandwiches by placing one chicken patty on each bun, topping with slaw & pickles.
Notes
You can add mayo to the bottom bun.
Chipotle peppers in adobo sauce can be found in the Mexican food section of the grocery store.
Mirin can be found in the Asian food section of the grocery store. You can substitute rice vinegar if you can not find mirin.
Other chicken recipes you are going to love!
Chicken Fried Steak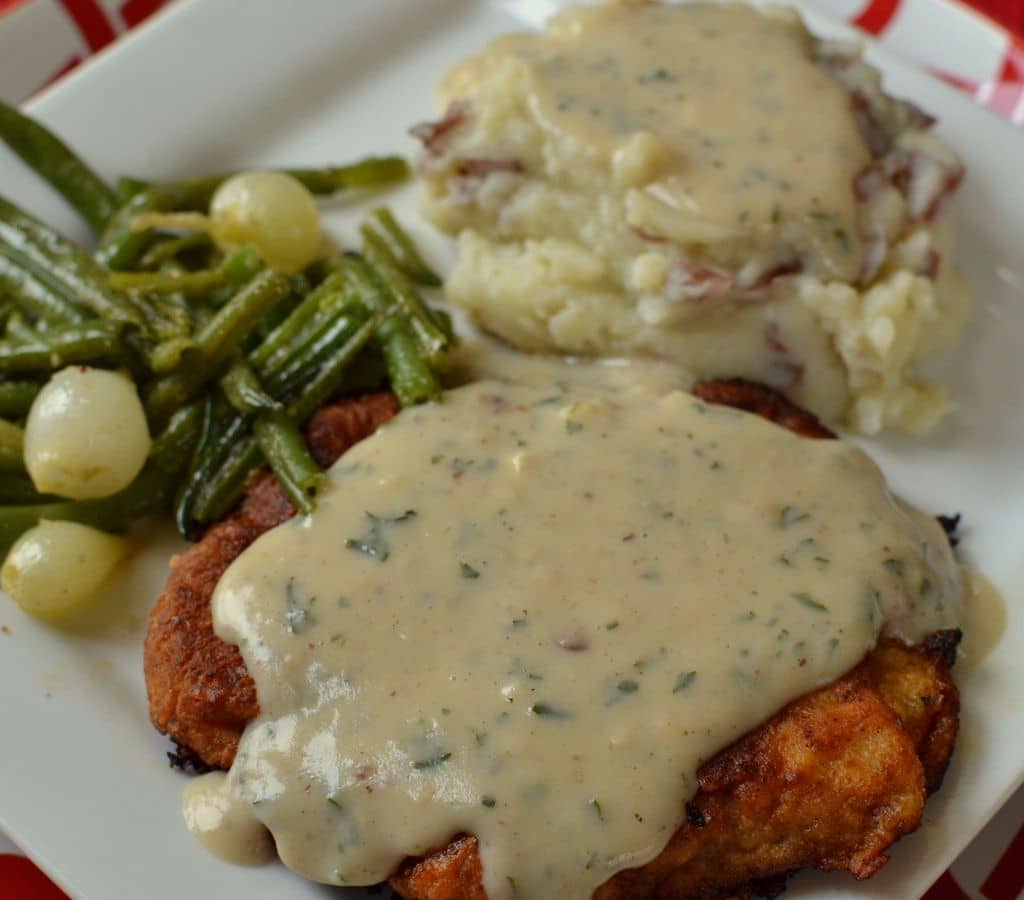 https://www.smalltownwoman.com/chicken-fried-steak/
Chicken Cordon Bleu Rollups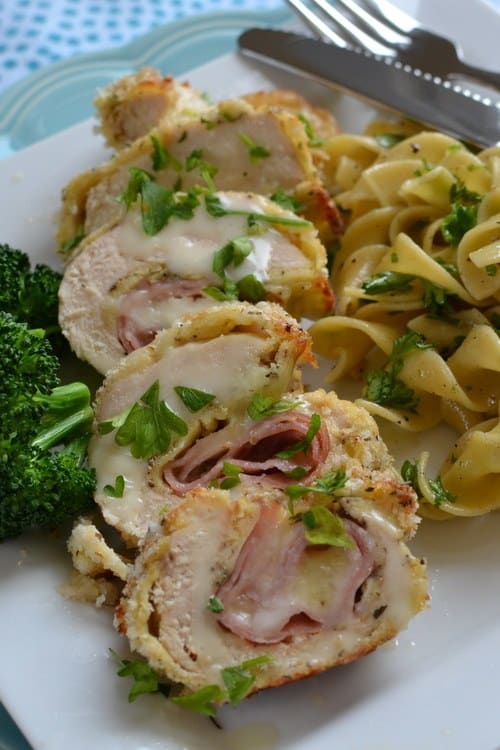 https://www.smalltownwoman.com/chicken-cordon-bleu-rollups/
https://www.smalltownwoman.com/wp-content/uploads/2019/05/Beth-1.pdf
Reader Interactions