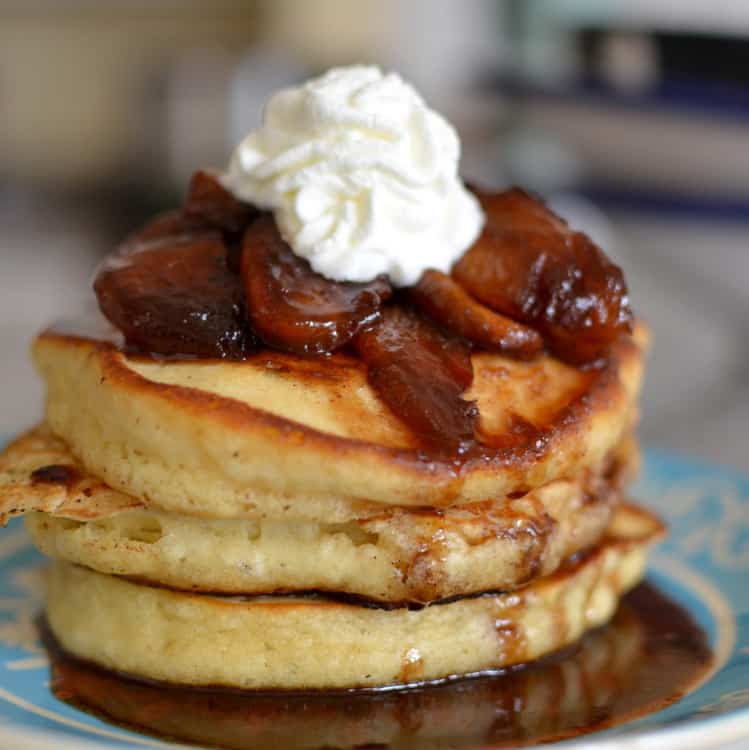 Weekend mornings are the best for cooking long leisurely breakfasts!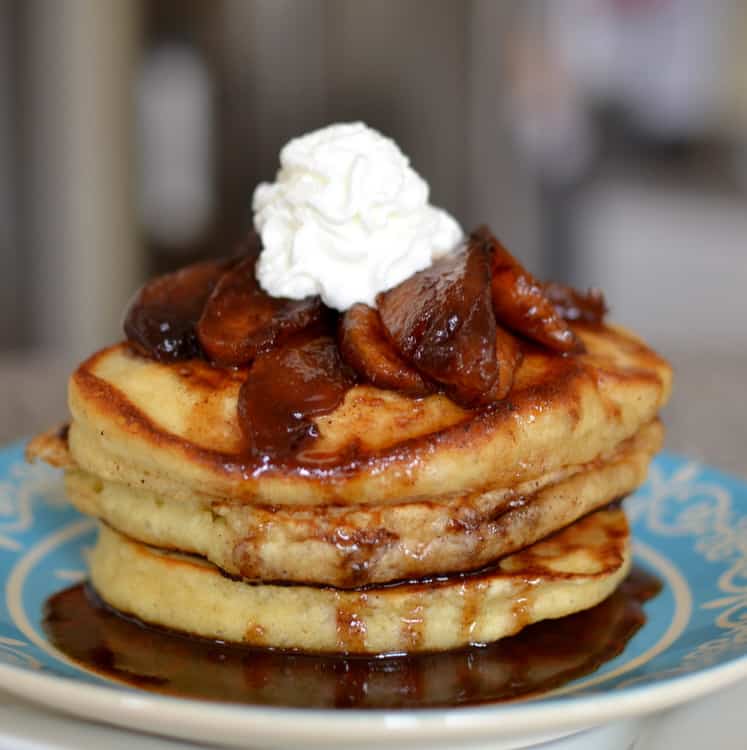 Do you like pancakes that just melt in your mouth.?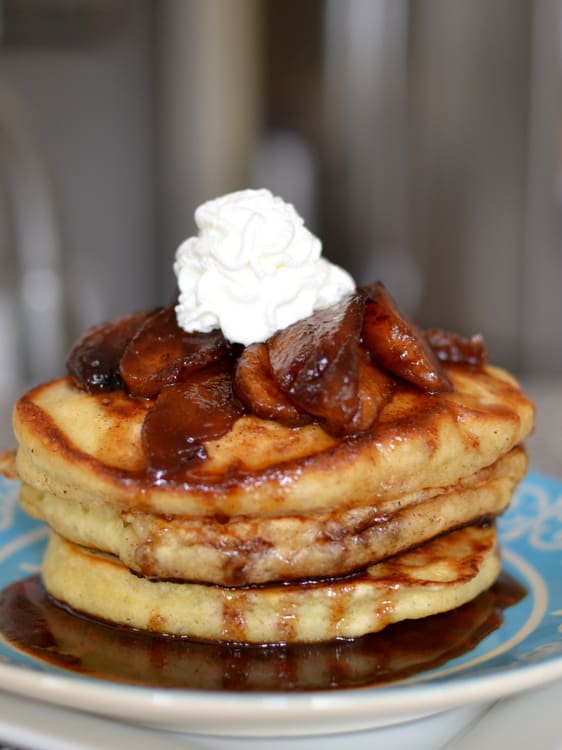 Well these are extra special with brown butter sweet apples dripping with brown sugar cinnamon goodness and topped with a touch of sweet whipped cream!!
Print
Buttermilk Pancakes with Brown Butter Apples
Scale
Ingredients
1 cup buttermilk
1 egg
1 tablespoon butter melted
1 cup all purpose flour
1 tablespoon sugar
1 teaspoon baking powder
1/4 teaspoon salt
1/2 teaspoon baking soda
2 honey crisp apple peeled and cut into thin wedges
2 tablespoons butter
1/3 cup brown sugar
1 teaspoon vanilla
1 teaspoon cinnamon
Pinch of nutmeg
2 tablespoons water
1/2 cup heavy cream
1/4 cup sour cream
1/4 cup powdered sugar
Instructions
Whisk buttermilk, egg and melted butter together in small bowl.
Mix flour, sugar, baking powder, salt and baking soda in medium bowl.
Melt 2 tablespoons butter in medium saucepan over medium heat. Add the apples and cook for 5 minutes allowing the butter and the apples to brown. Add brown sugar, vanilla, cinnamon, nutmeg and water. Simmer over low heat until thickened.
Add milk mixture to flour mixture and stir just until combined. Do not over-mix.
Heat griddle or skillet to medium heat. Coat with cooking spray. Pour 1/3 cupfuls of batter onto skillet and cook until small bubbles appear on the top of the pancake. Flip and cook until browned on the other side.
In stand mixer combine heavy cream, sour cream and powdered sugar. Mix until stiff peaks form.
Arrange pancakes, top with apples and whipped cream.
https://www.smalltownwoman.com/wp-content/uploads/2019/05/Beth-1.pdf