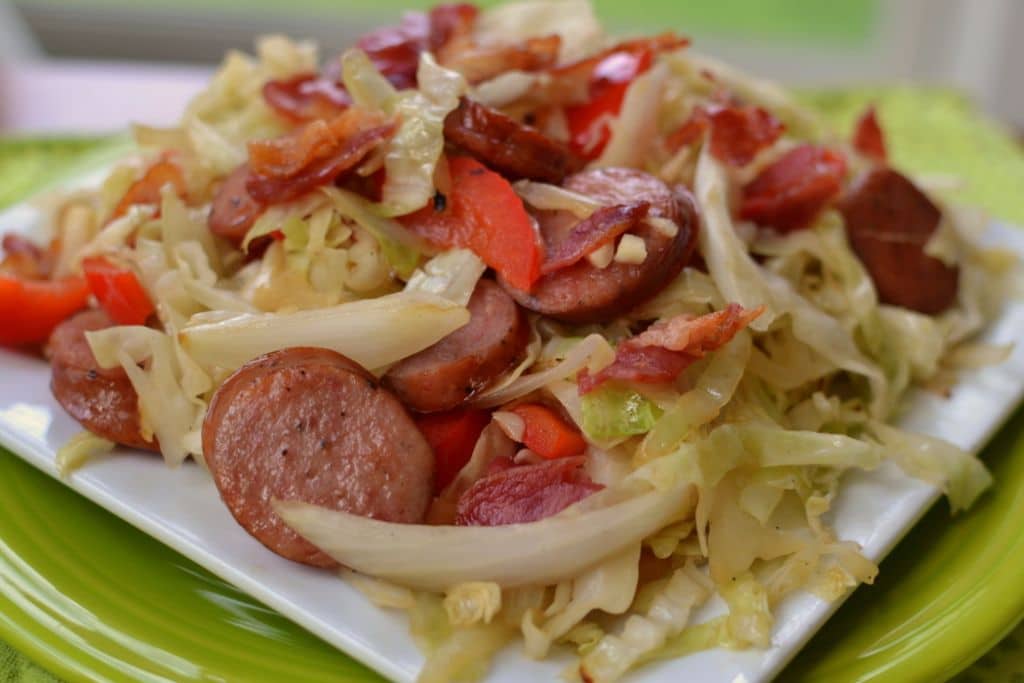 You are just a few minutes away from this delicious low carb Cabbage Bacon Sausage Stir Fry. This scrumptious recipe keeps things simple with just a handful of ingredients. Sometimes the simple recipes are the best ones! Quick to shop and quick to fix Cabbage Bacon Sausage Stir Fry is dependable and delectable every time.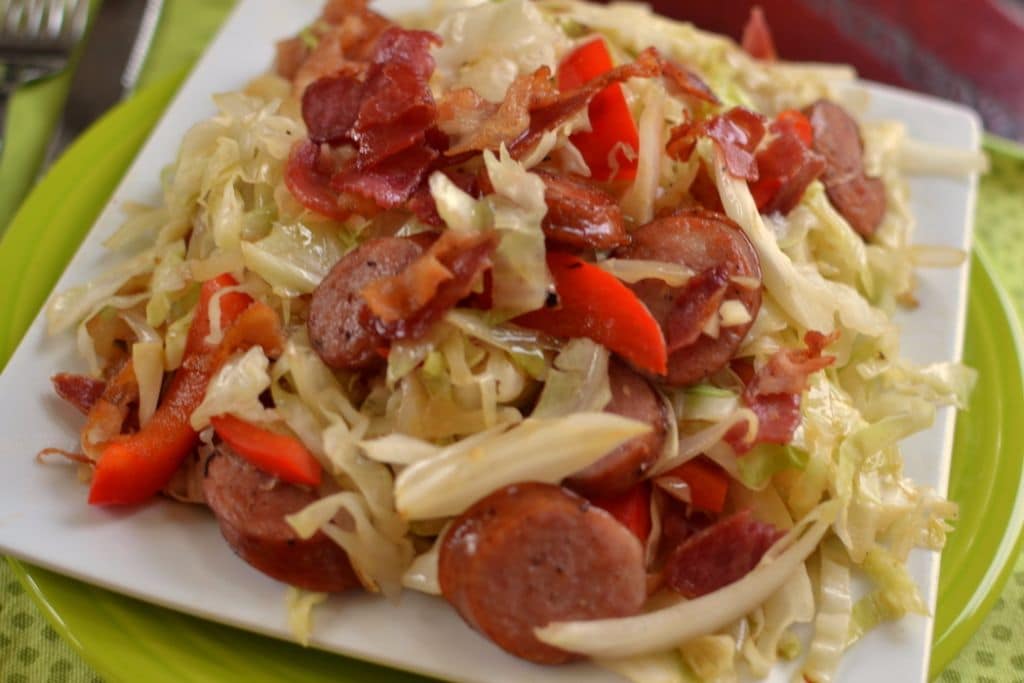 Stir Fry is wonderful for achieving crisp cooked veggies but if you like your cabbage a little more tender than for goodness sakes leave your veggies in 1-2 minutes longer.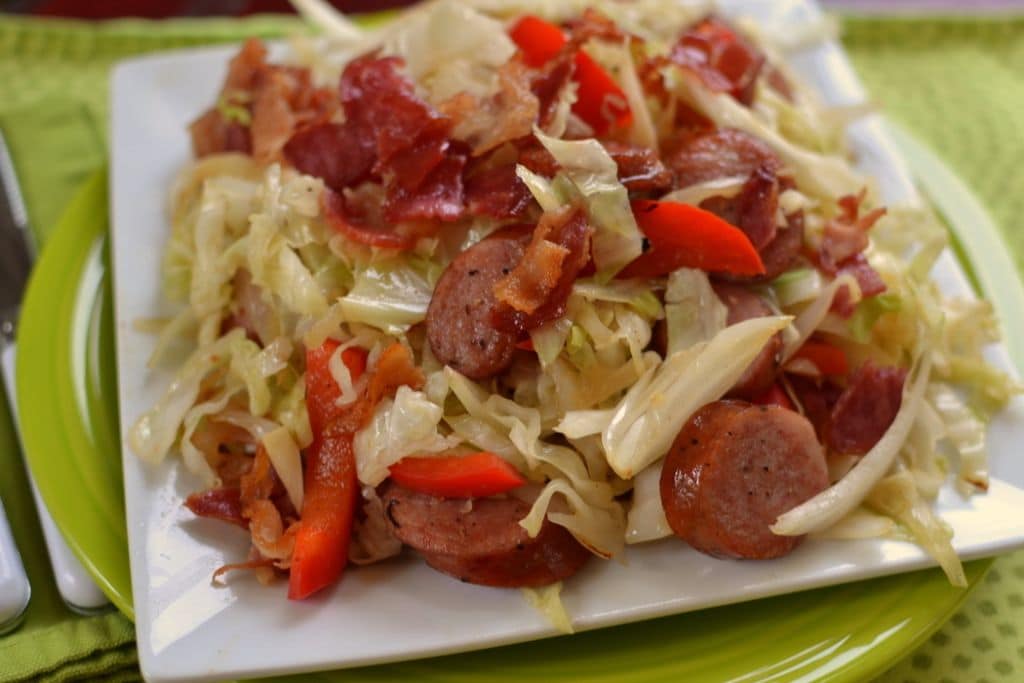 I hope you and your family enjoy this recipe as much as my family does!
Cabbage Bacon Sausage Stir Fry
Ingredients
4 slices crispy cooked bacon
1 teaspoon sesame oil
1 lb. kielbasa sausage
1 tablespoon canola oil
1 large sweet onion cut in half and then cut in thin crescents
1 red bell pepper julienned
1 head green cabbage cut in thin shreds
2 cloves minced garlic
Salt & pepper to taste
Instructions
Before starting cook bacon in oven or sauté pan. Place on paper towels and set aside.
Add sesame oil to wok and heat on high. Add kielbasa and cook until lightly browned. Add 1 tablespoon canola oil and heat on high until just smoking. Add onion and red pepper. Cook for 3-4 minutes stirring a couple of times. Add cabbage and cook additional 3-4 minutes stirring several times. Add garlic and cook 1 additional minute. Adjust heat down a bit if needed. Crumble bacon over the top and salt & pepper to taste.
Other wonderful recipes your family is sure to love!