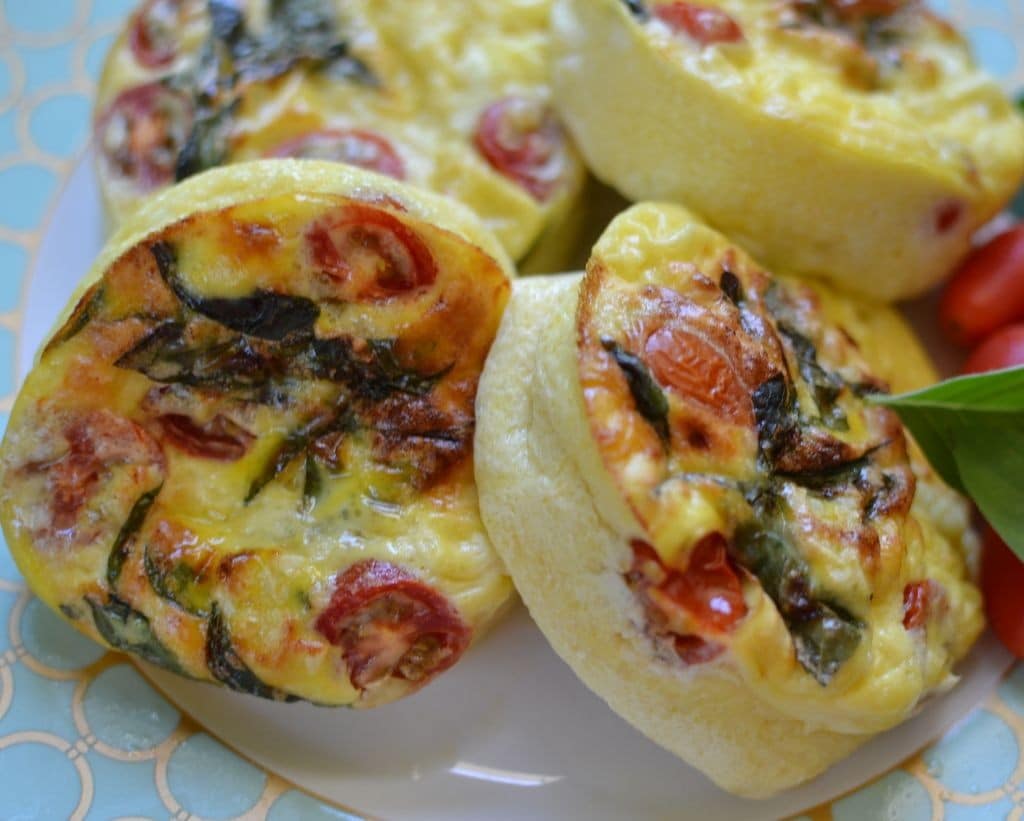 These beautiful little critters are a cinch to make.  You can put them together in about ten minutes.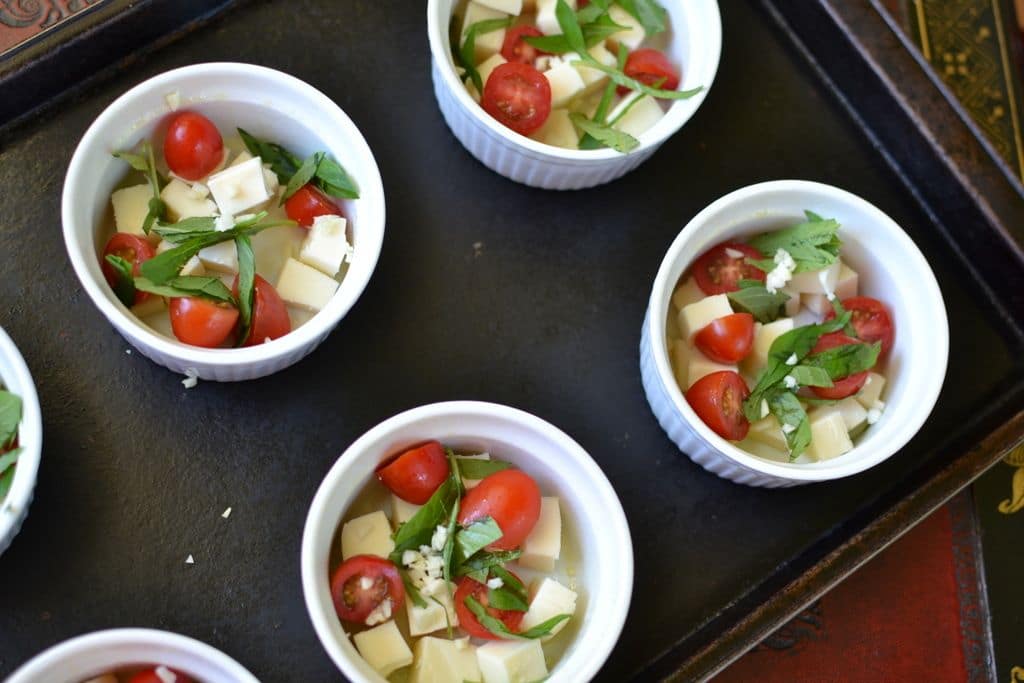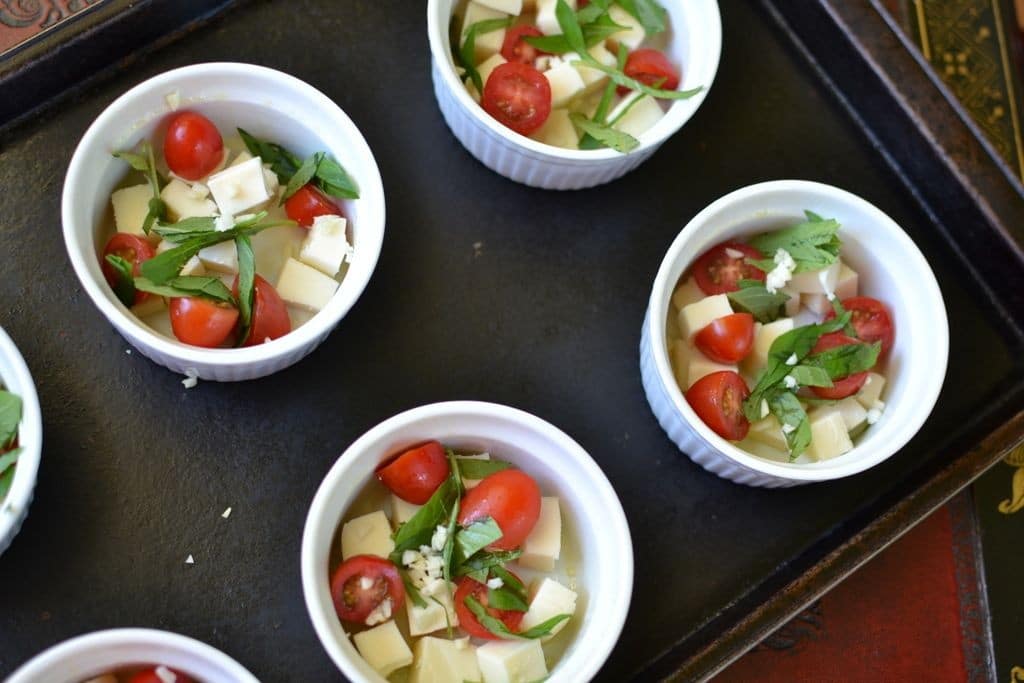 They are made in little ramekins.  They can remain there or you can set them free….for presentations sake!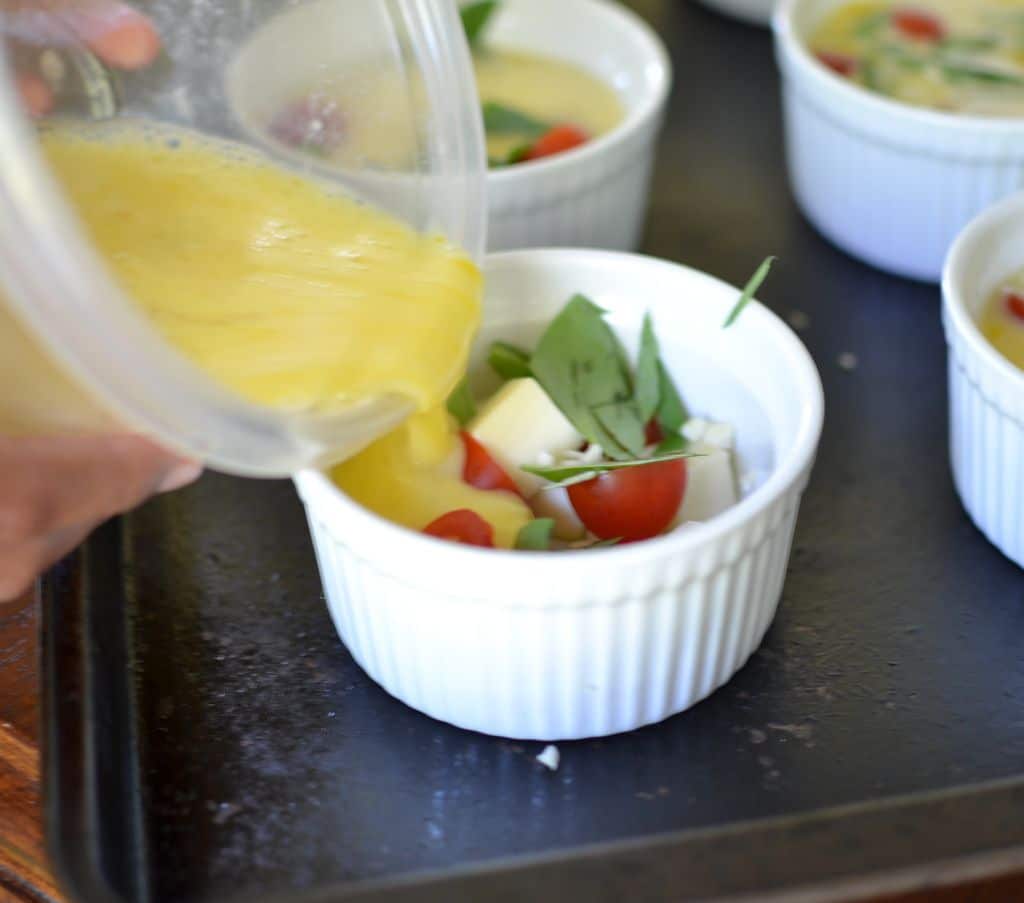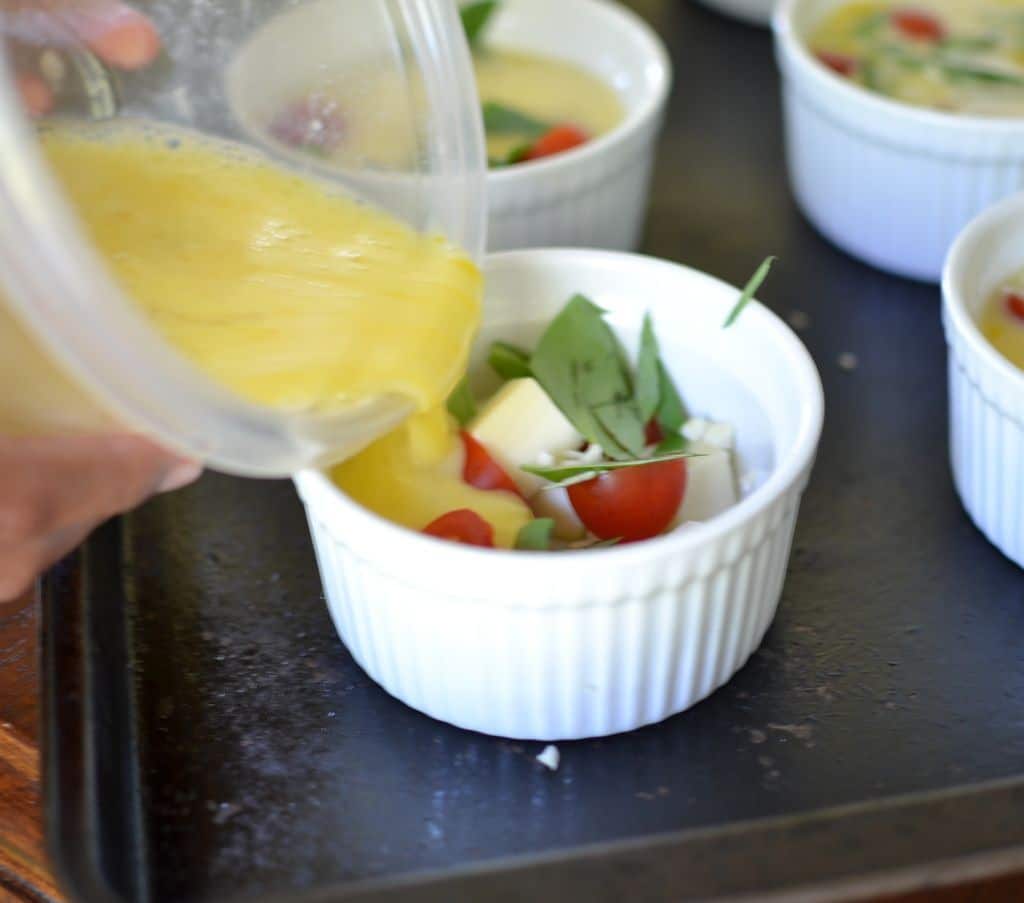 Easy peezy walk a weezy! You just pour the egg mixture over all the goodies in the ramekins.  It does not get much easier than that!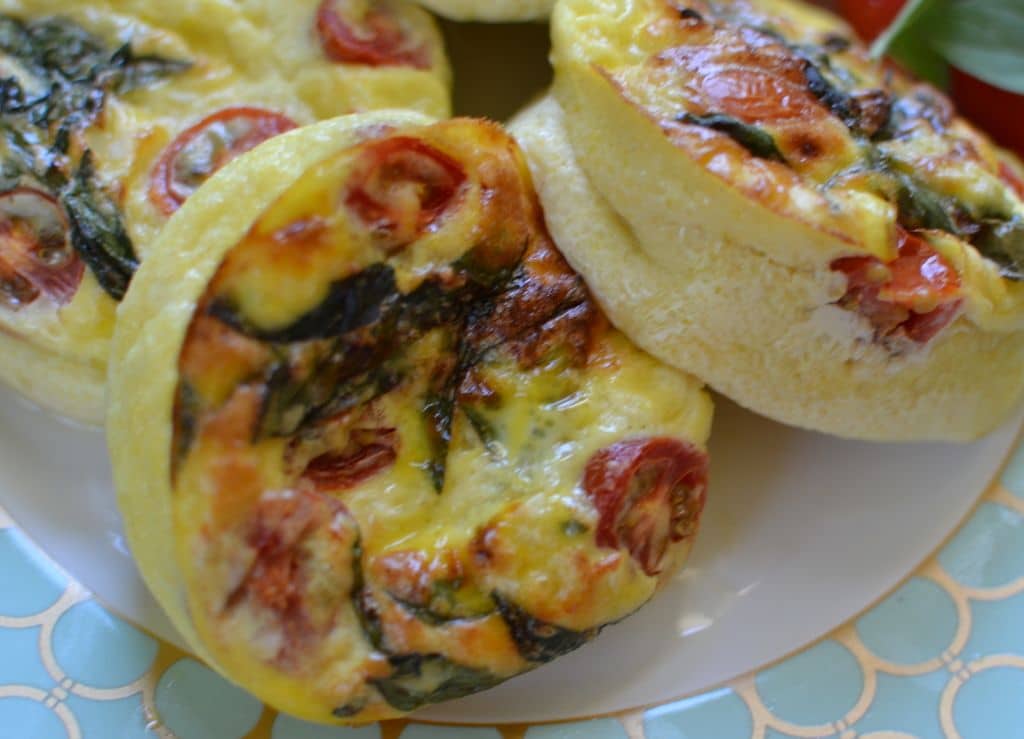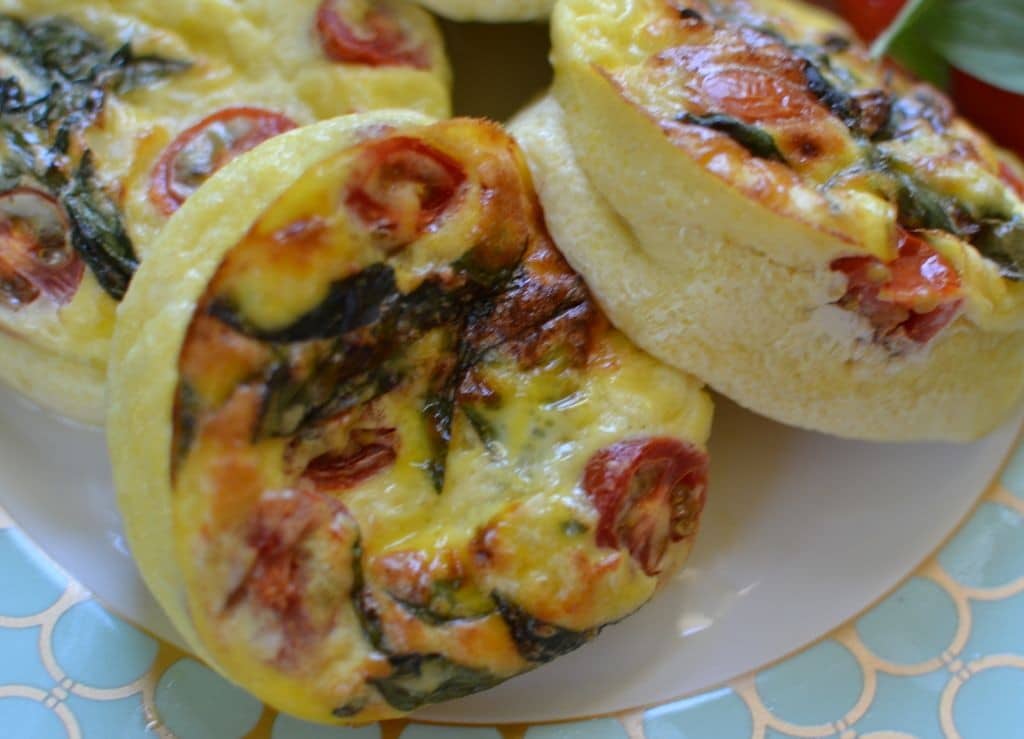 Look at that! So much delectable flavor in every darn bite!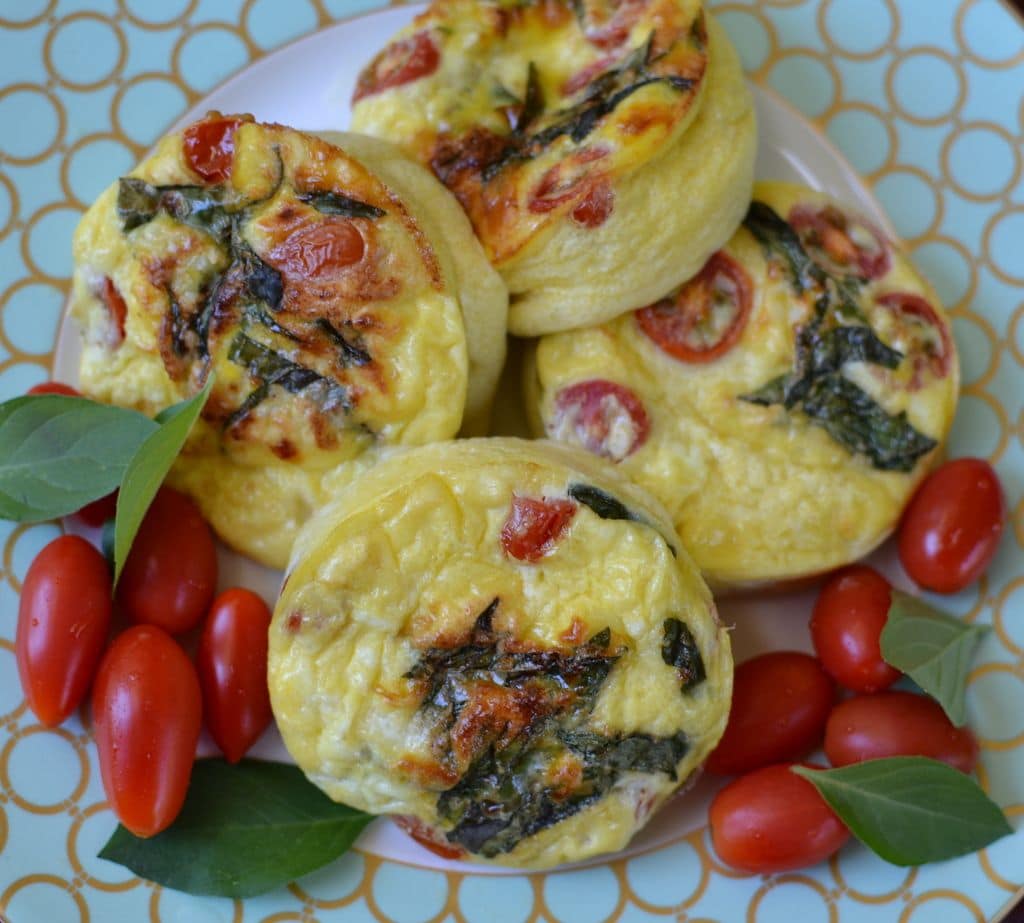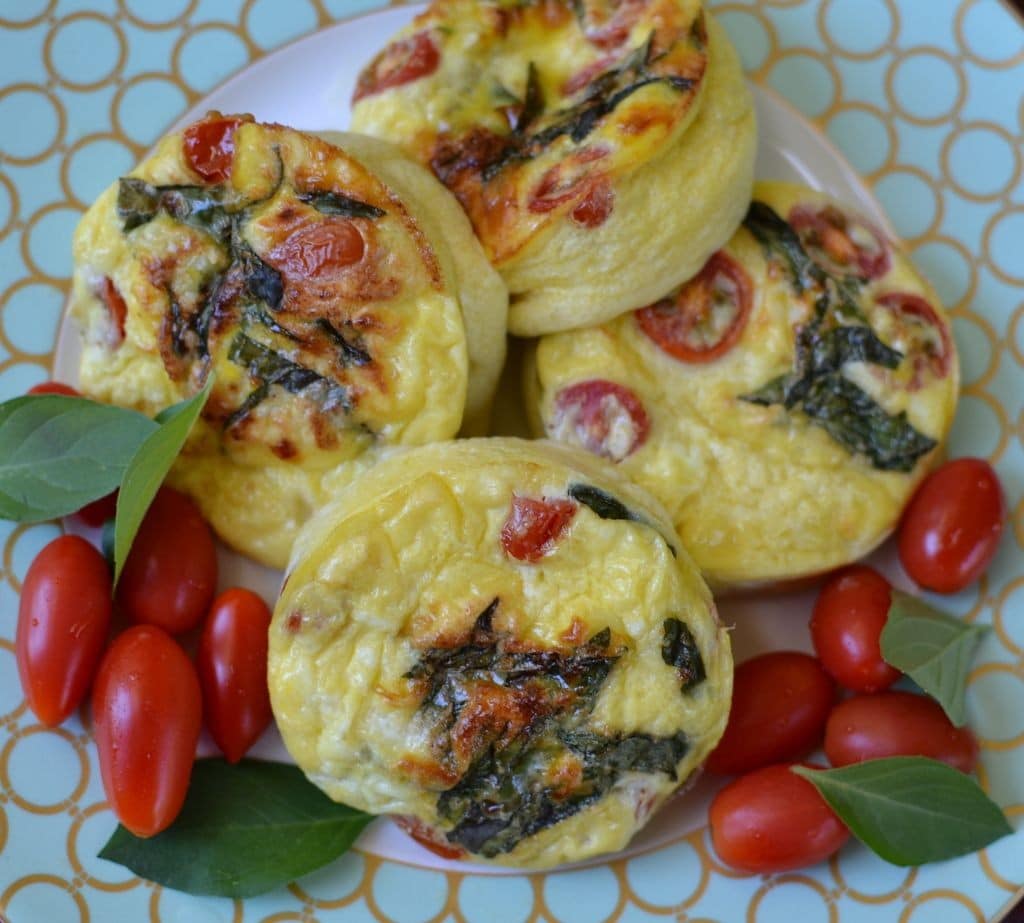 Bon appetit my egg loving friends!
Print
Caprese Baked Eggs
Scale
Ingredients
Nonstick cooking spray.
Fresh basil
8 ounces block mozzarella
Handful grape tomatoes
1 large clove garlic minced
5 eggs
4 egg whites
1/2 cup milk
1 tablespoon Dijon mustard
Instructions
Spray ramekins with nonstick cooking spray. Cut basil into ribbons. Cut grape tomatoes in half.
Beat eggs, egg whites, milk and Dijon mustard.
Divide mozzarella, basil, tomatoes and garlic between the ramekins. Pour the egg mixture in the ramekins dividing equally.
Bake at 350 degrees for 25 minutes or until eggs are set. Turn oven to broil for last minute of cooking.
Serve in ramekins or just gently remove from ramekins by flipping over
https://www.smalltownwoman.com/wp-content/uploads/2019/05/Beth-1.pdf