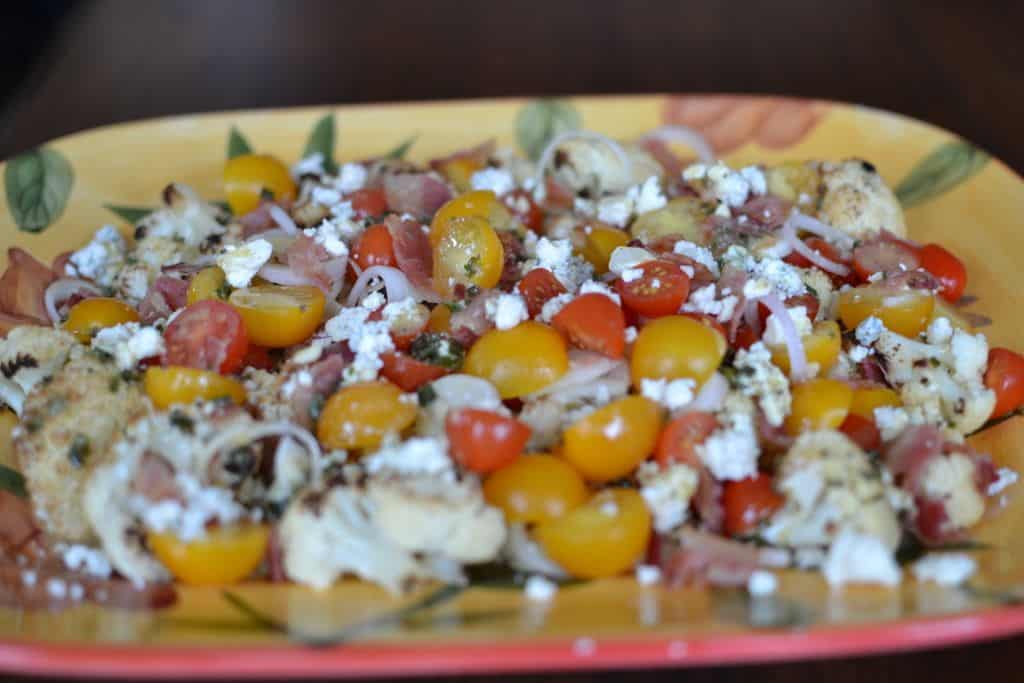 I have been trying my best to focus on healthy recipes with a lot of flavor and this one is exactly that.  I can't wait to make it again.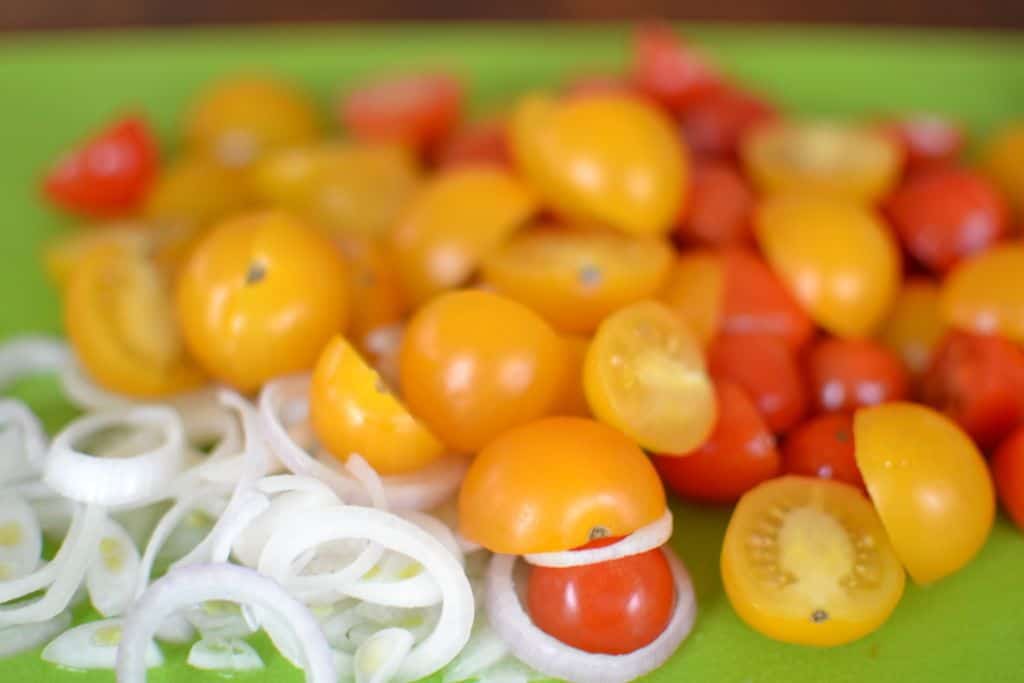 Cut up a head of cauliflower into small (bite size pieces).  Spray or brush with olive oil and roast for 20-25 minutes until just starting to brown.  While it is roasting slice some yellow  and red cherry tomatoes in half.  I used red grape tomatoes because I think they are better tasting this time of year.  Slice a large shallot.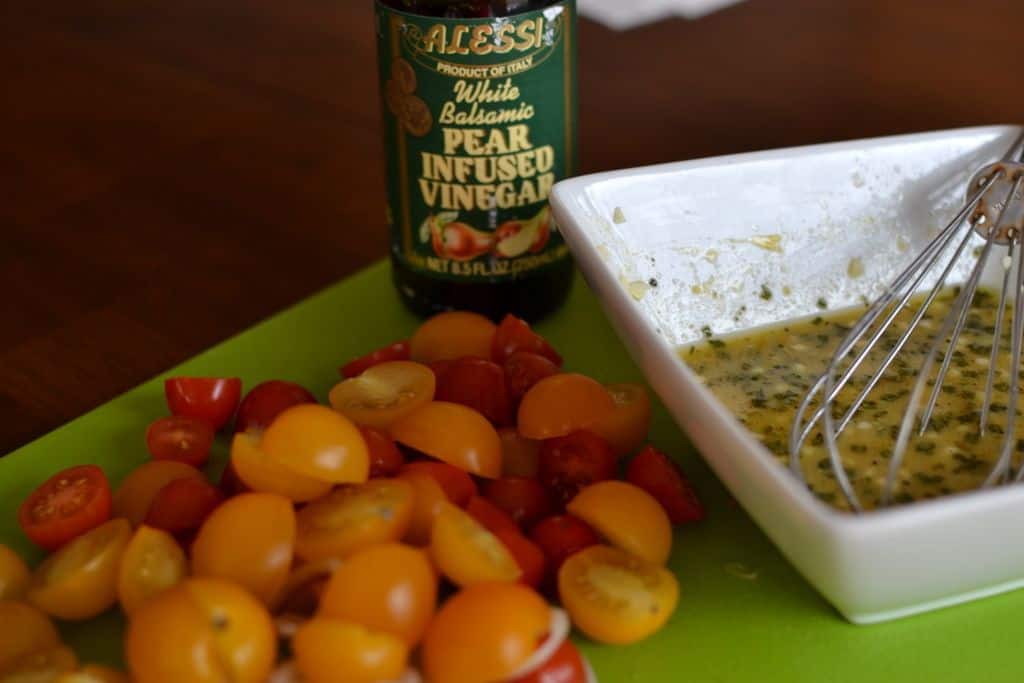 In a bowl combine the white balsamic pear vinegar, olive oil, Dijon mustard, chives and garlic.  Whisk a few times while you do a jig.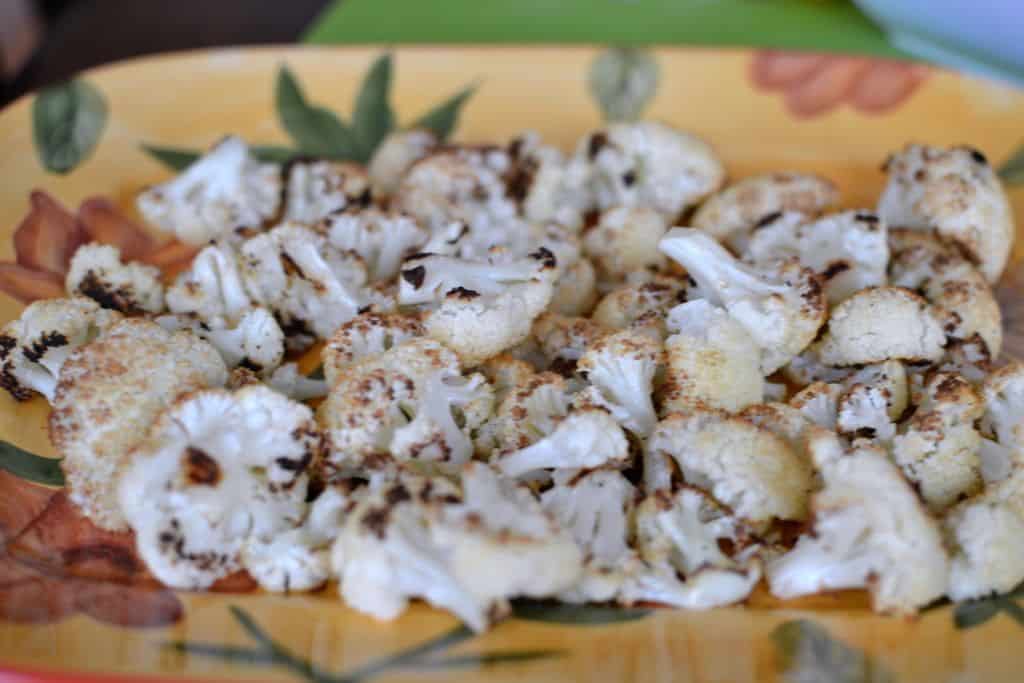 Put cooked cauliflower on a platter.  Delicious.  Oh go ahead have a piece.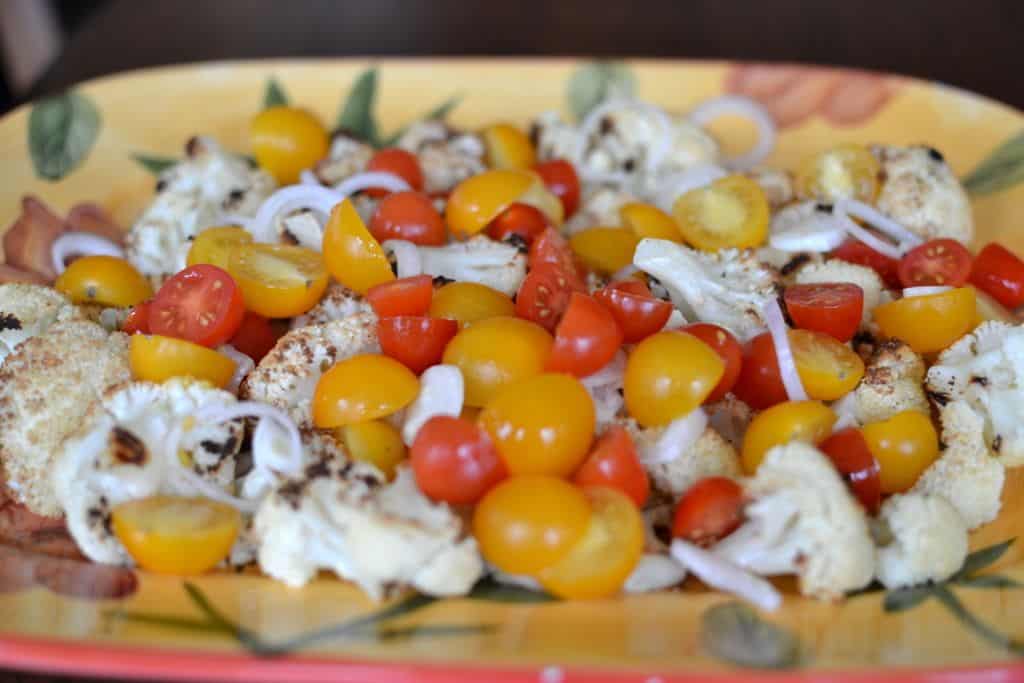 Add tomatoes and shallots. Looks great.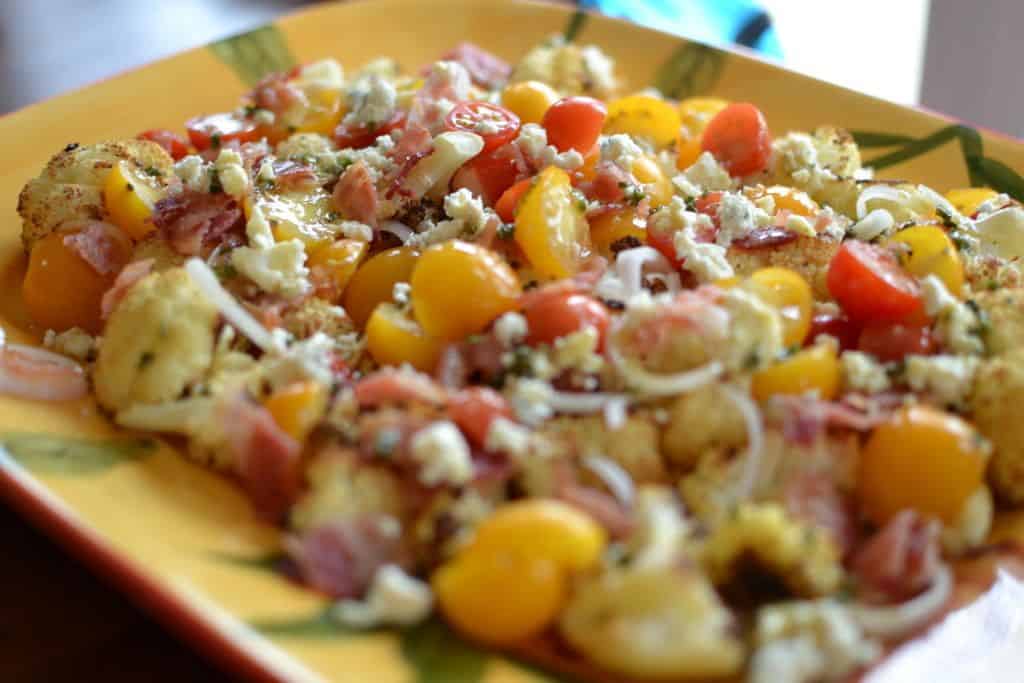 Add bacon, bleu cheese and vinaigrette and toss.  Chow is on!!  Come and get it!!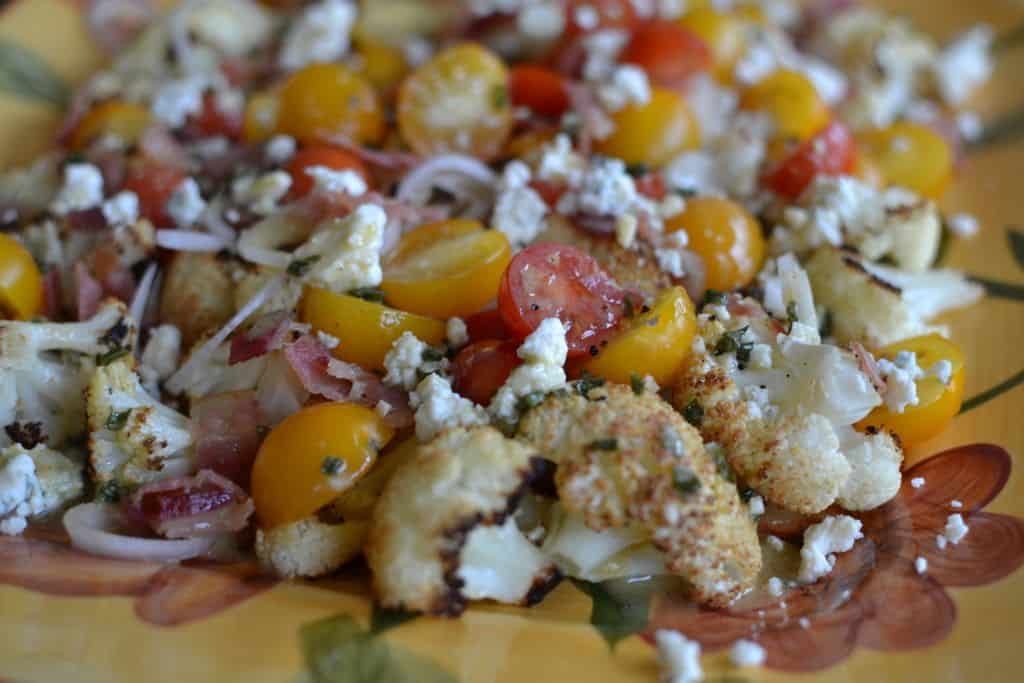 Print
Cauliflower Salad with Mustard Vinaigrette
Scale
Ingredients
1 large head cauliflower split into large bite size pieces
1/2 pint yellow cherry tomatoes cut in half
1/2 pint red cherry tomatoes or grape tomatoes cut in half
1 large shallot thinly sliced
4 tablespoons white balsamic pear infused vinegar
2 plus tablespoons olive oil
1 1/2 tablespoons Dijon mustard
1 teaspoon dried chives
1 large clove garlic finely chopped
4 slices crisp cooked bacon diced
1/4 cup bleu cheese crumbled
Instructions
Put cauliflower on baking sheet. Spray or brush on olive oil. Bake at 425 degrees for twenty minutes or until lightly browned.
Mix vinegar, 2 tablespoons olive oil, Dijon mustard, dried chives and minced garlic in a small bowl.
Put cauliflower on a platter, add tomatoes, shallots, bacon, and blue cheese.
Pour dressing on top and gently toss.
Add sea salt and fresh ground black pepper to taste.
Notes
If you don't have a large head of cauliflower cut the dressing recipe by a 1/4.
https://www.smalltownwoman.com/wp-content/uploads/2019/05/Beth-1.pdf
Reader Interactions