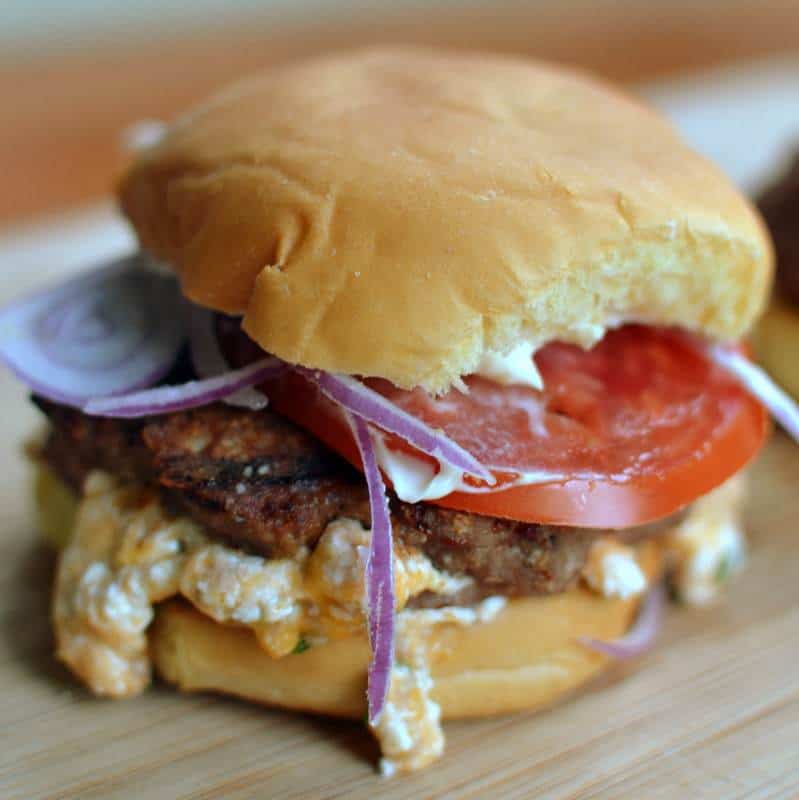 There is nothing quite like a great burger. Now stuff that burger with lots of goodies and we are on a whole new level. This Cheddar Chive Stuffed Turkey Burger is where it is!! Have you eaten a turkey burger lately? They are delicious! Now you don't want to purchase the ground turkey BREAST. It is too lean and will not stay moist and might even stick to your grill. Purchase the regular ground turkey that has dark meat also.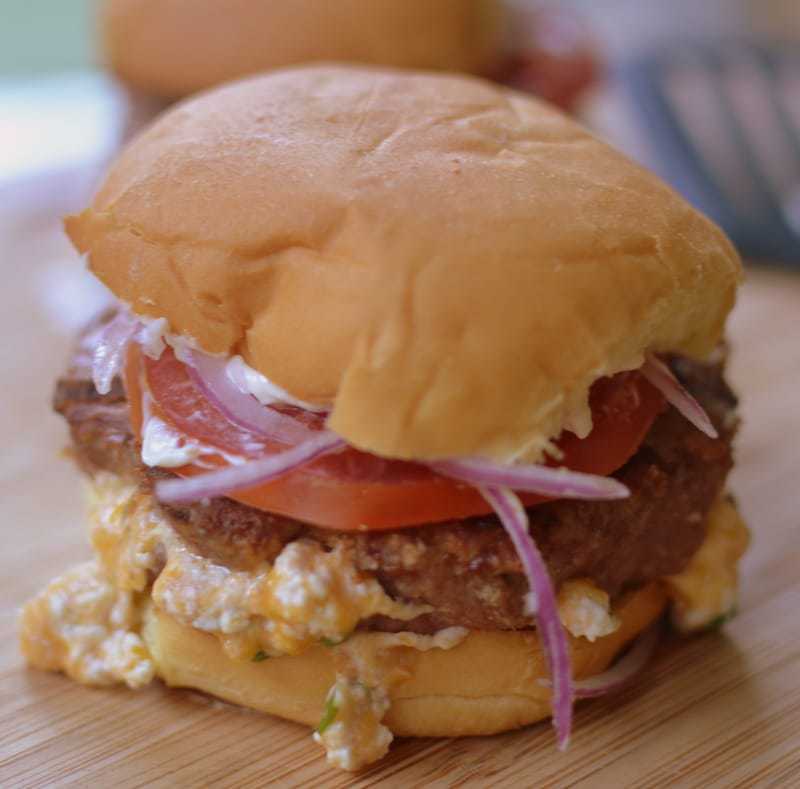 Now this little beauty combines fresh chives, cheddar and cream cheese in a lightly seasoned turkey burger. You can top however you want. I chose just a little bit of mayo, tomato and red onion however bacon, pickles and peperoncinis might be delicious as well. These are easy to fix so a week night is definitely an option.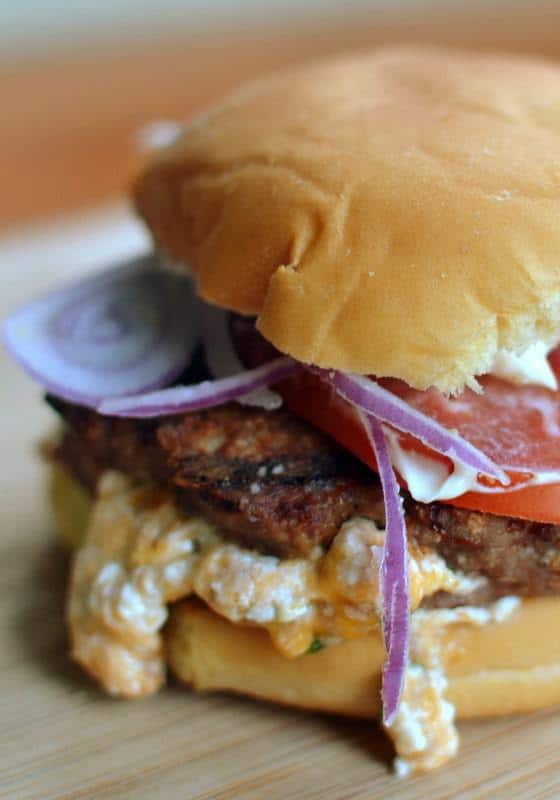 I sure hope you enjoy this Cheddar Chive Stuffed Turkey Burger as much as we do. While you are here check out some of my other wonderful recipes. I love to cook and love exploring new options in creating wonderful recipes that you and your loved ones can enjoy!!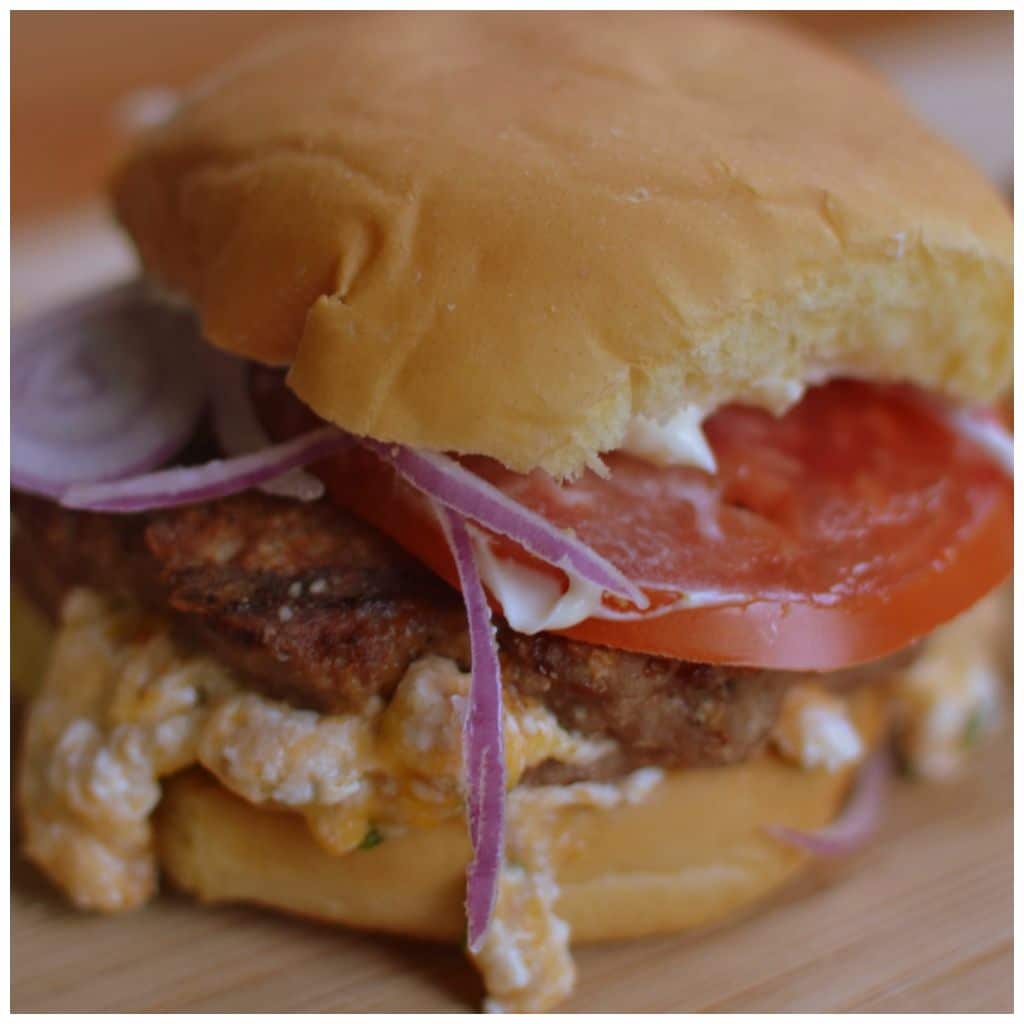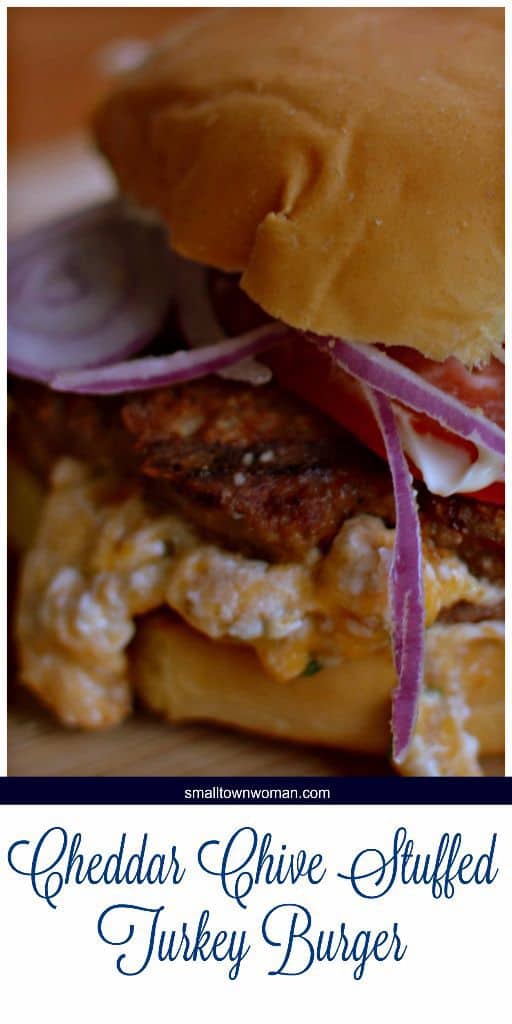 Cheddar Chive Stuffed Turkey Burger
Scale
Ingredients
1 1/4 lbs ground turkey
2/3 cup panko bread crumbs
1/4 teaspoon fresh ground pepper
2 pinches sea salt
4 tablespoons chopped fresh chives
1 cup cheddar shredded
2 tablespoon cream cheese
2 tablespoons mayo
4 hamburger buns
Red onion (optional)
Tomatoes (optional)
Mayo (optional)
Instructions
In medium bowl mix turkey, bread crumbs, ground pepper and sea salt.
In separate bowl combine chives, cheddar, cream cheese and mayo.
Pat turkey out to eight even thin patties. Divide cheese mixture evenly between four of the patties; placing it on top and patting it down but staying at least 1/4 of an inch away from the side. Top each cheese topped patty with additional patty creating 4 larger patties. Pinch the edges closed so none of the cheese mixture is visible. You may need to press on them to flatten if they are too round.
Preheat grill. Grill burgers, covered, over medium heat for 5-7 minutes on each side or until a meat thermometer reads 165° and juices run clear. If it seems like the cheese is trying to cook out move to an indirect heat portion of the grill.
Toast buns and top each with a burger and toppings of your choice.
More great burger recipes!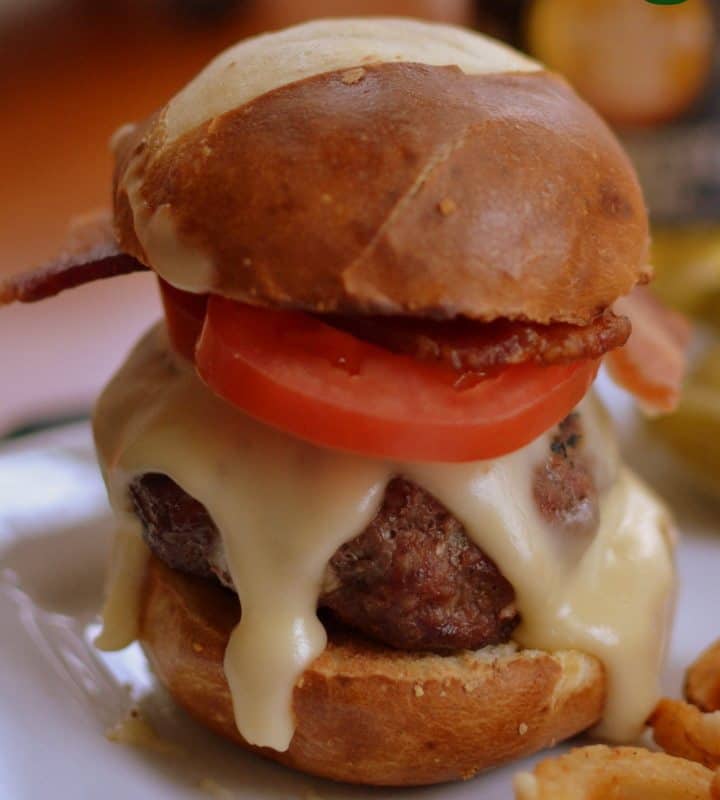 Pretzel Burger with Beer Cheese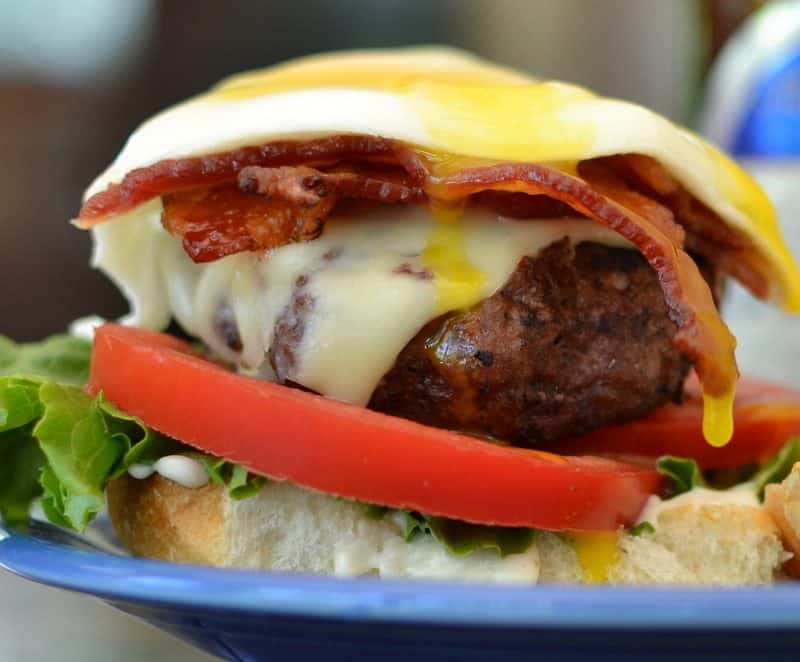 Bacon Egg Cheeseburgers
https://www.smalltownwoman.com/wp-content/uploads/2019/05/Beth-1.pdf