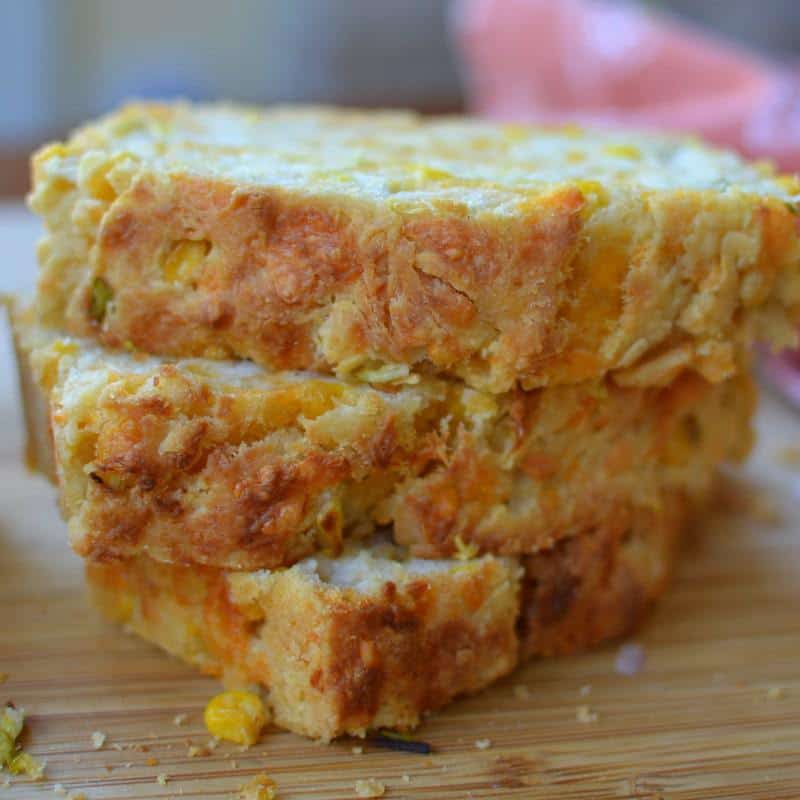 I simply love this Cheddar Corn Scallion Beer Bread. It is so yummy. It is the perfect comfort food. It plays well with my Creamy Potato Ham Soup, chili, as a sandwich or just by itself. If you have never made beer bread you really ought to give yourself a treat!! This scrumptious bread combines cheddar, corn and scallions in a delightfully textured bread.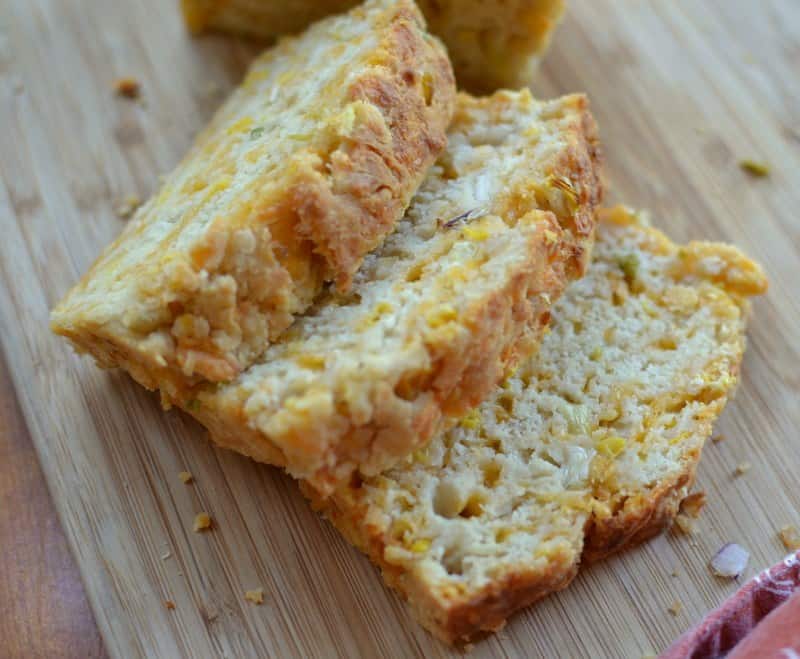 There are a couple of key things to do when making great beer bread. Do not over-mix the dough. It will be thick and sticky! The consistency will be a lot like Bisquick The second key is to melt and pour butter over the top before baking. Beer bread can become dry easily so this nips this in the bud.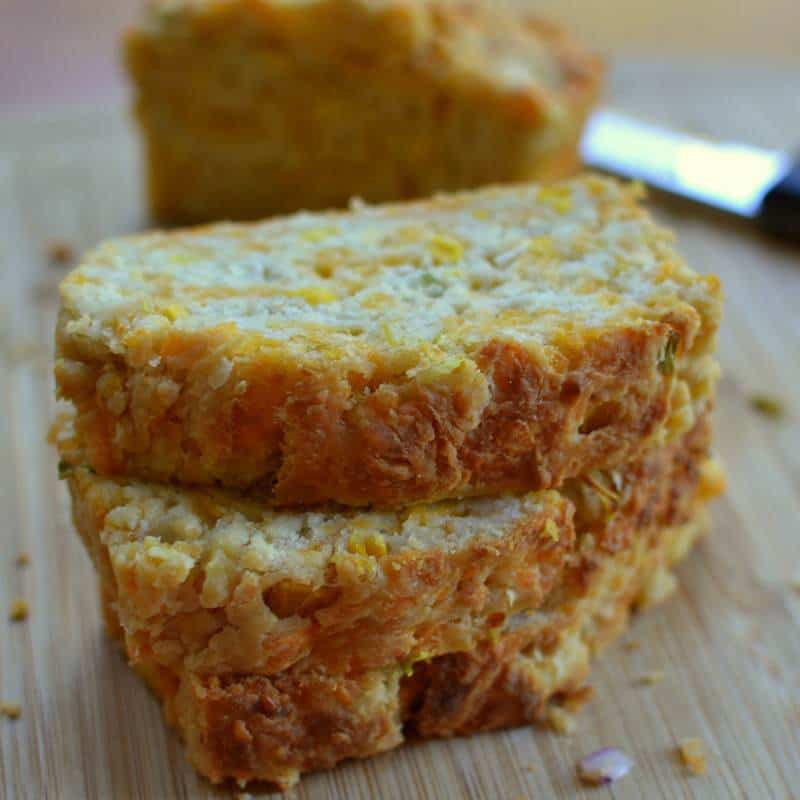 This lightly sweetened bread is so moist and full of flavor. It is not a light airy bread but more of a dense thick bread. If you are a carbohydrate addict like myself than this is must try for you!! Don't blame me if you eat the whole loaf!!!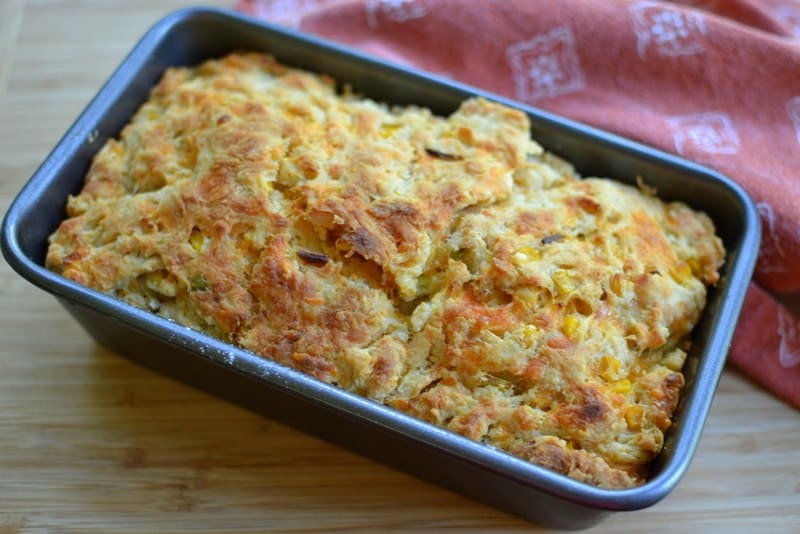 Look at that beauty!! Pretty enough for a party!!!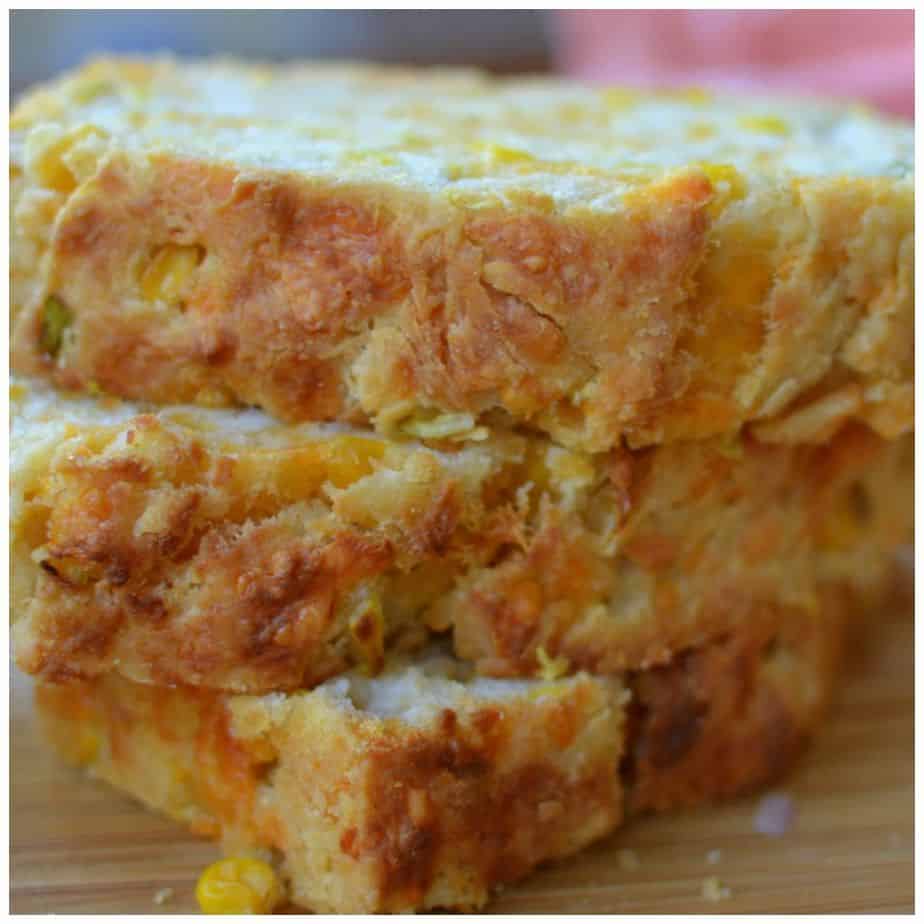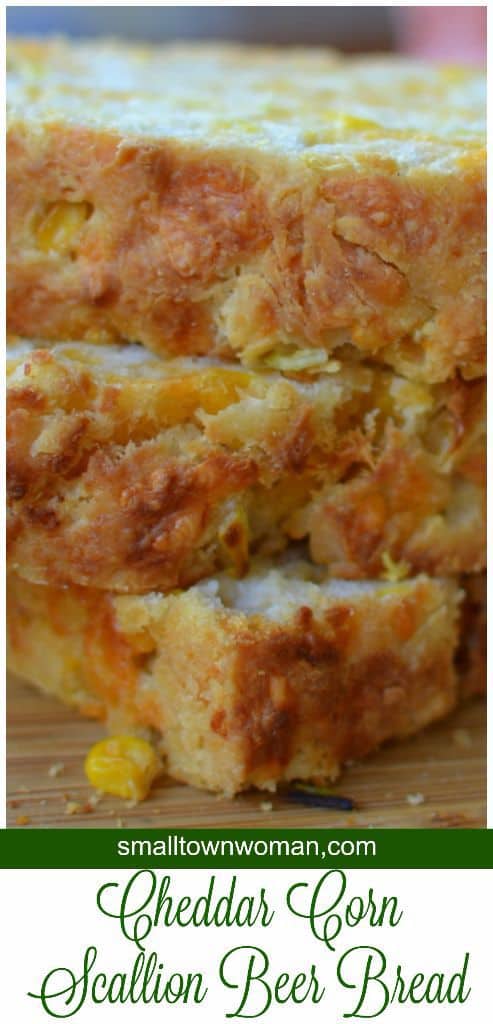 Cheddar Corn Scallion Beer Bread
Scale
Ingredients
3 cups flour
1 tablespoon baking powder
1/2 teaspoon salt
1/2 teaspoon garlic powder
1 teaspoon cumin
2 tablespoons sugar
1 cup canned corn well drained
1/2 cup chopped scallions
2 1/4 cups grated cheddar cheese
1 beer (12 ounce)
3 tablespoons butter melted
Instructions
Preheat oven to 350 degrees. Lightly grease a 9 x 5 inch loaf pan.
In large bowl mix flour, baking powder, salt, garlic powder, cumin, and sugar. Add corn, scallions, and cheddar cheese. Pour beer over mixture and mix just until combined. Do not over mix. Spoon into loaf pan. Pour melted butter over bread.
Bake for 60 minutes turning broiler on the last minute of cooking just to lightly brown the top. Broilers can be unpredictable so stay close by.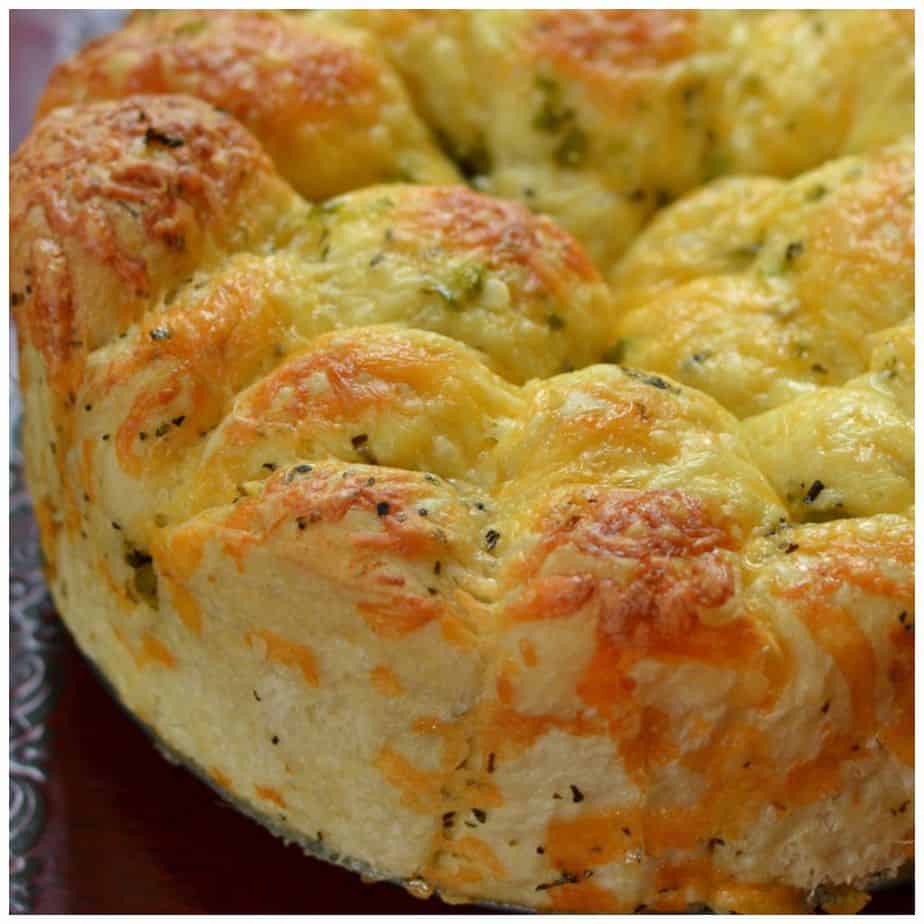 Jalapeno Cheddar Pull Apart Bread