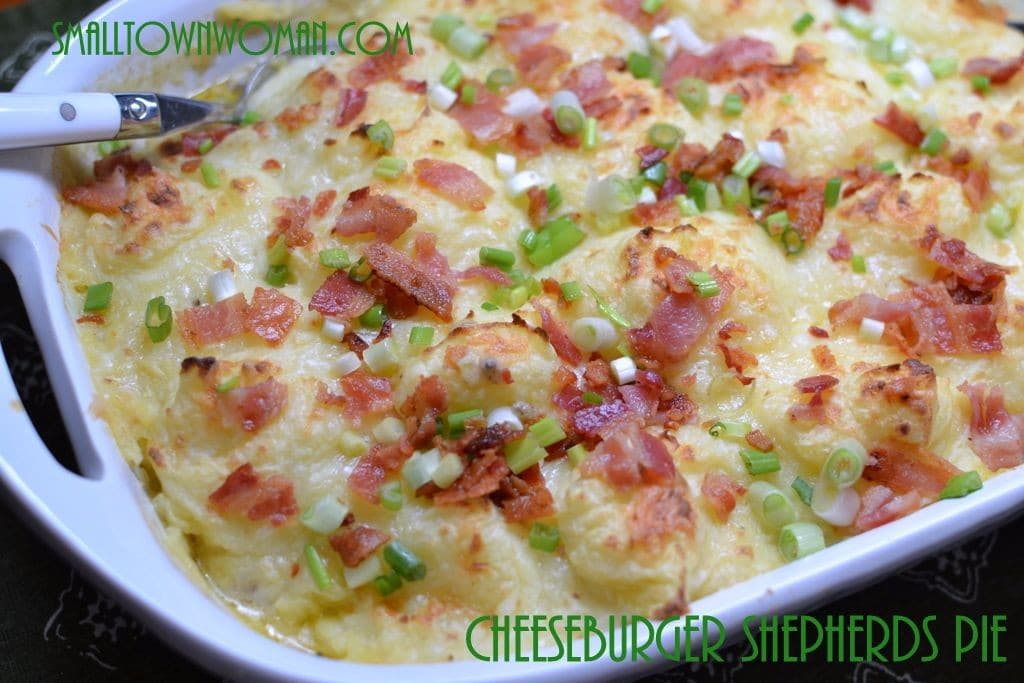 This is a delicious easy recipe. It combines the delicious juicy taste of a cheeseburger with cheesy creamy mashed potatoes! Who could ask for more than that!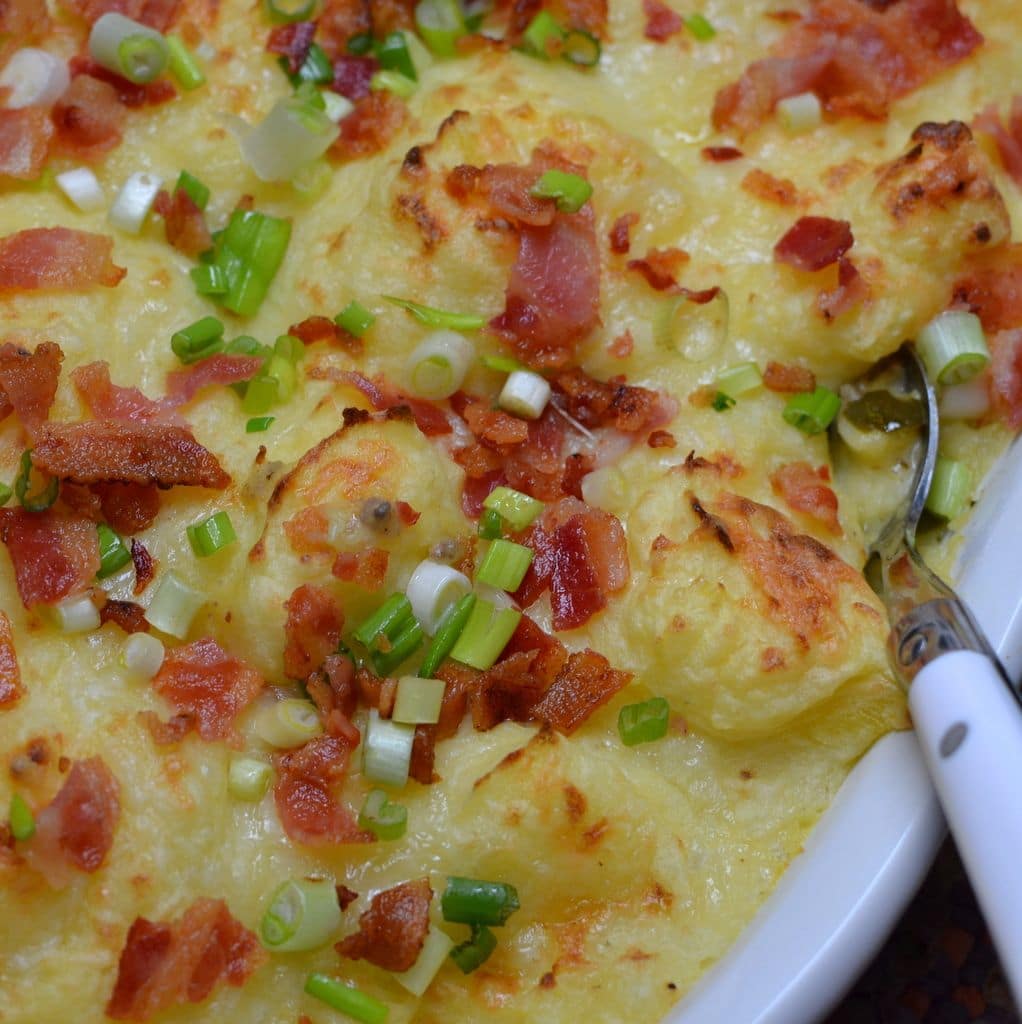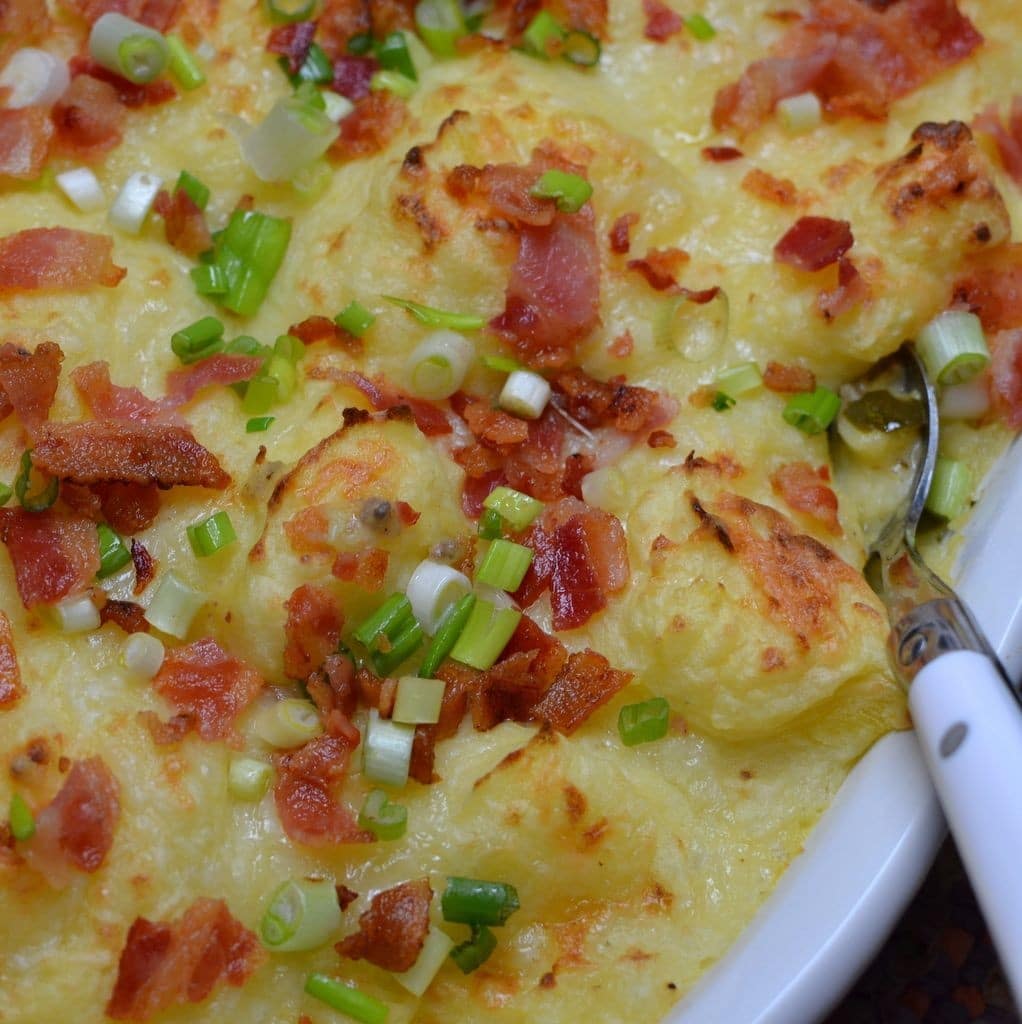 See what I mean! Doesn't that look scrumptious? I baked mine in the skillet but if you wanted a fancier presentation you could bake it off in a pretty casserole dish!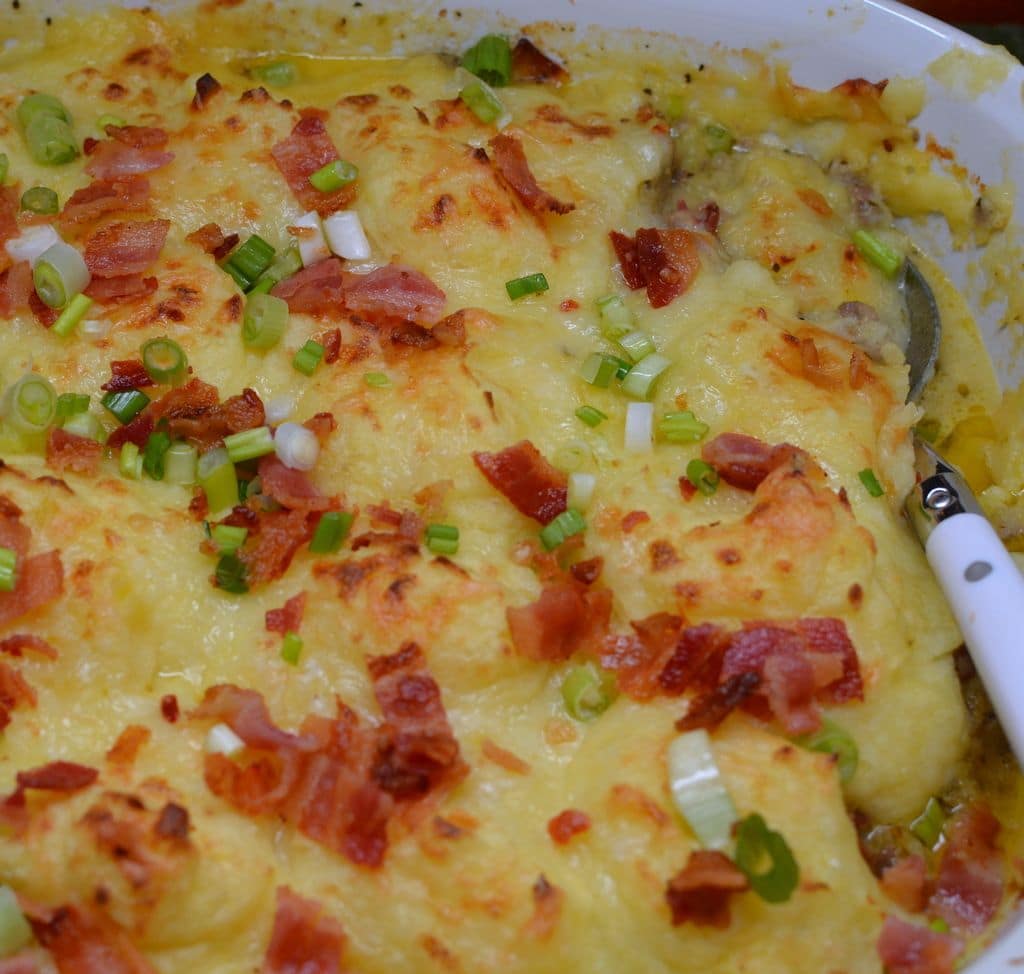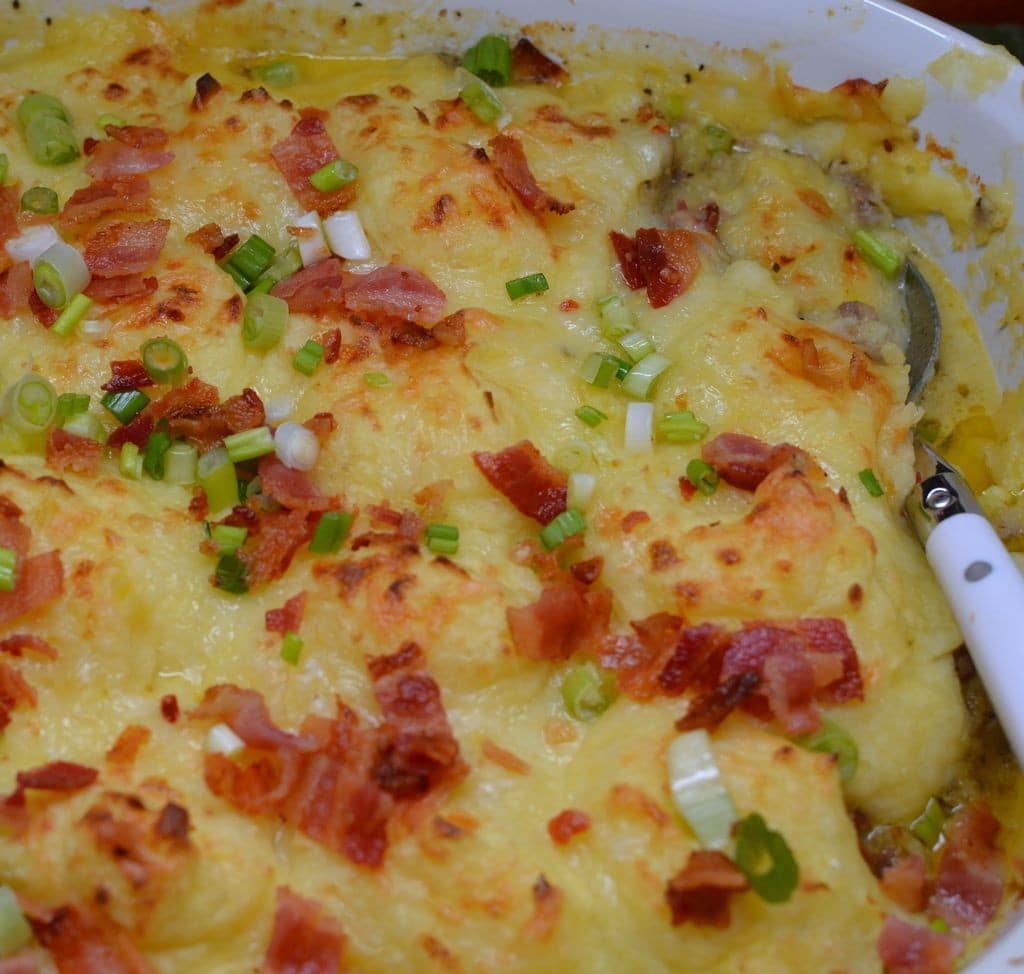 However it really doesn't matter how you present it because it tastes so darn delicious!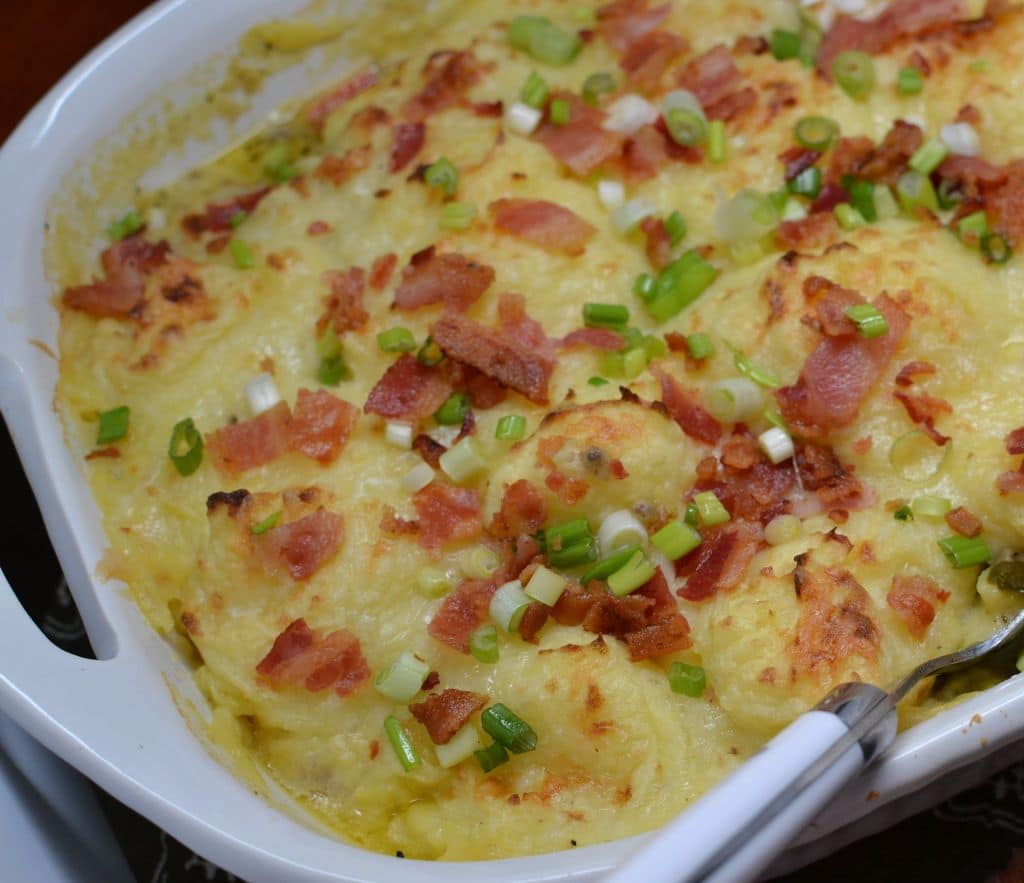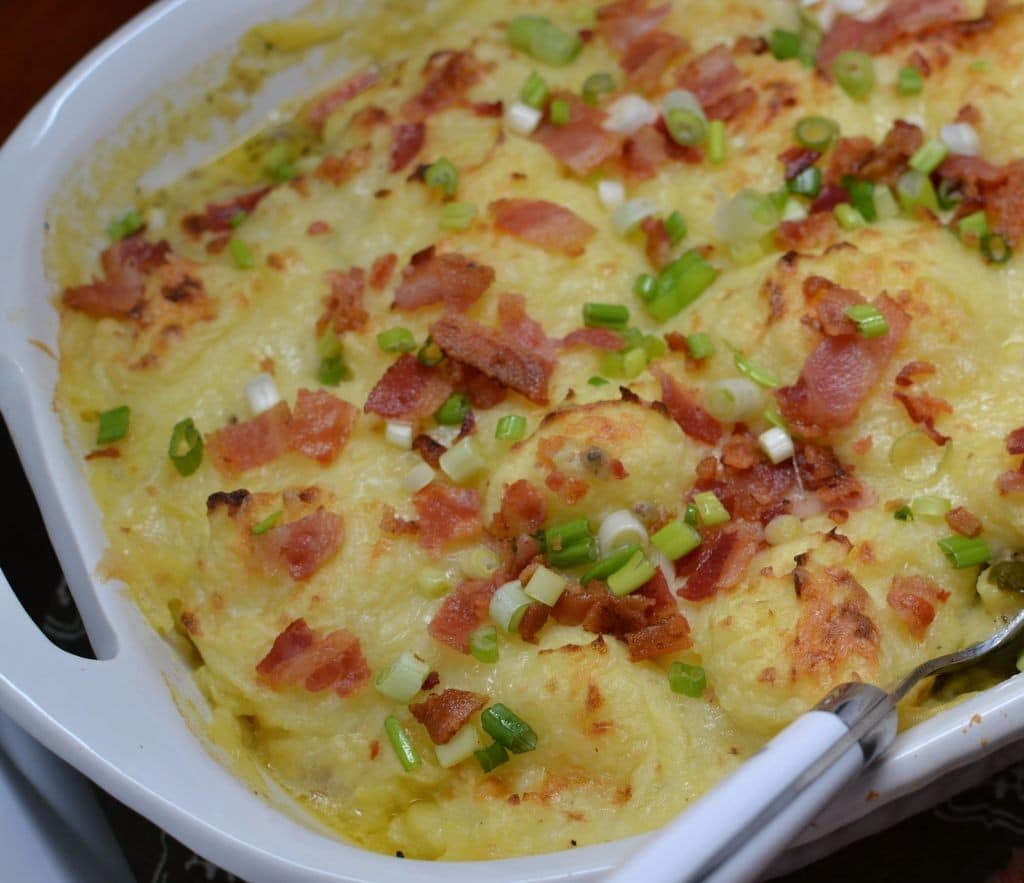 Yummy!! Yummy for your tummy!
Print
Cheeseburger Shepherds Pie
Scale
Ingredients
1 1/2 lbs russet potatoes peeled and cut up
1/3 cup sour cream
1/4 cup milk
2–4 tablespoons low sodium chicken broth
1 cup shredded cheddar cheese
1 1/2 lbs of ground beef
1 small onion chopped
2 cloves garlic minced
1 red pepper chopped
2 small dill pickles chopped
1 teaspoon oregano
1 teaspoon basil
Fresh ground pepper
8–10 slices white American cheese
1/4 cup chicken broth
3 tablespoons mustard
2 green onions
3 slices crispy cooked bacon
Instructions
Preheat oven to 350 degrees
In a large saucepan cook potatoes in water until tender about 15-20 minutes. Drain water thoroughly and mash with electric mixer. Add sour cream and milk and continue mixing. Add chicken broth 1 tablespoon at a time until potato mixture is light and fluffy. Stir in 1/2 cup of cheddar cheese, cover and set aside.
Meanwhile in a large ovenproof skillet brown the ground beef. When the ground beef is just a couple minutes short of being done add the onion, garlic and red pepper. Cook for an additional 2-3 minutes. Remove from heat and drain any fat. Stir in the pickles, oregano, basil and a few twists of your pepper mill. Return skillet to low heat and add the white American cheese, chicken broth and mustard. Cook, stirring gently until the cheese has melted.
Remove from heat. Using a large spoon or ice cream scoop the potatoes in mounds over the beef mixture. Bake for 15 minutes. Remove from oven and sprinkle with remaining 1/2 cup cheese and cook an additional 10 minutes turning the broiler on the last minute of cooking just to brown the potatoes a tad.
Remove from oven and add green onions and bacon.
https://www.smalltownwoman.com/wp-content/uploads/2019/05/Beth-1.pdf