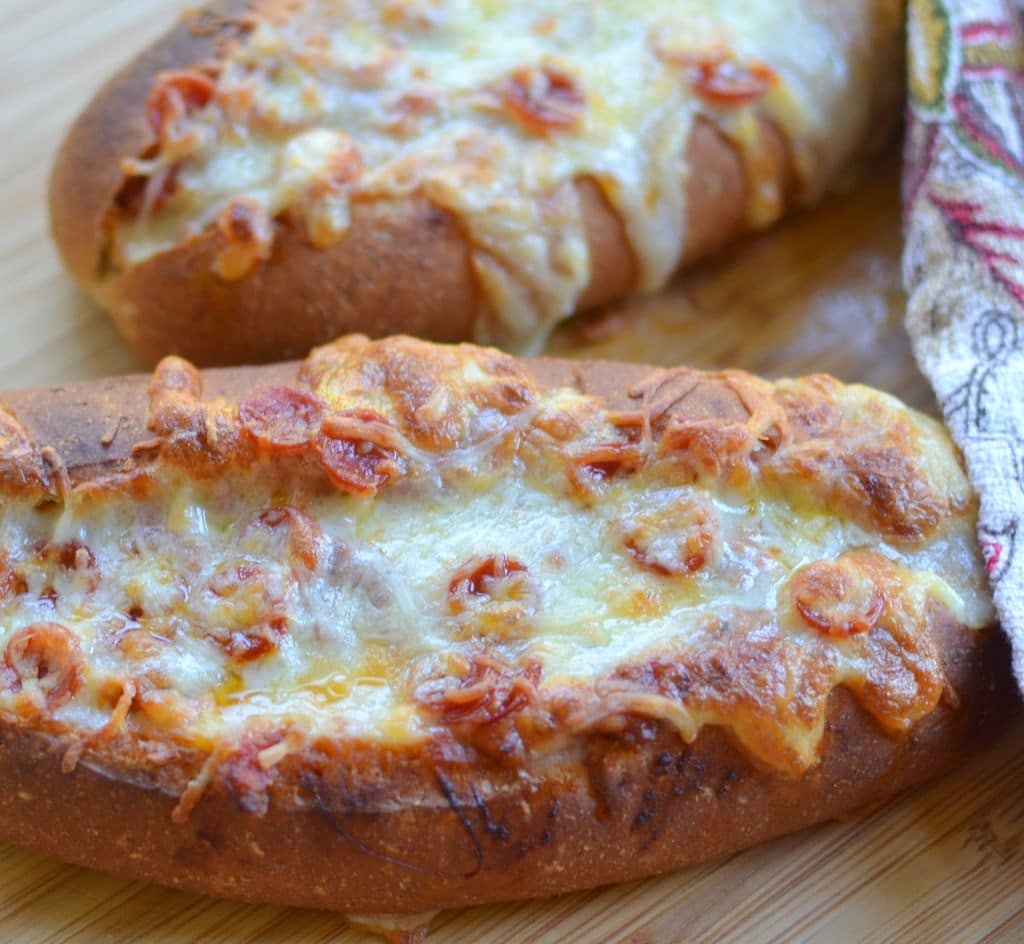 I personally love stuffed bread sandwiches but then again I love carbs. I start with good crusty rolls.  They can be soft on the inside but the crust needs to be thick and crunchy. They to need to be sturdy enough to hollow out a little bit and fill with sausage, pepperoni, spices and two of my favorite cheeses.  These Cheesy Sausage Pizza Stuffed Rolls are filled with some of my favorite goodies!!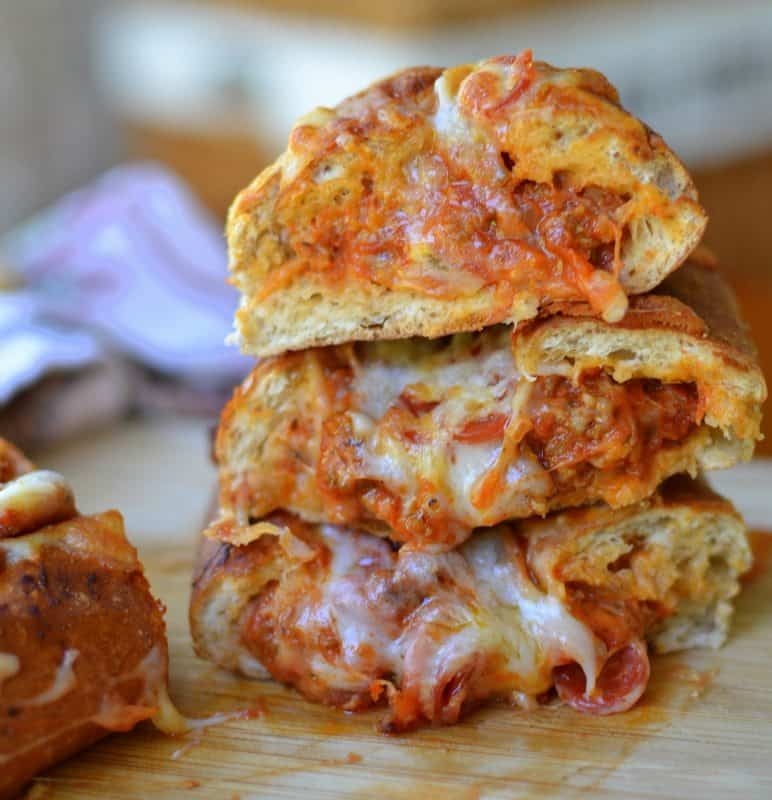 These little beauties make for a perfect weekend lunch!!  They can whipped up in no time at all.  They are kid friendly although your little rascals might want you to 86 the onions!! That is restaurant talk for leave out the onions!!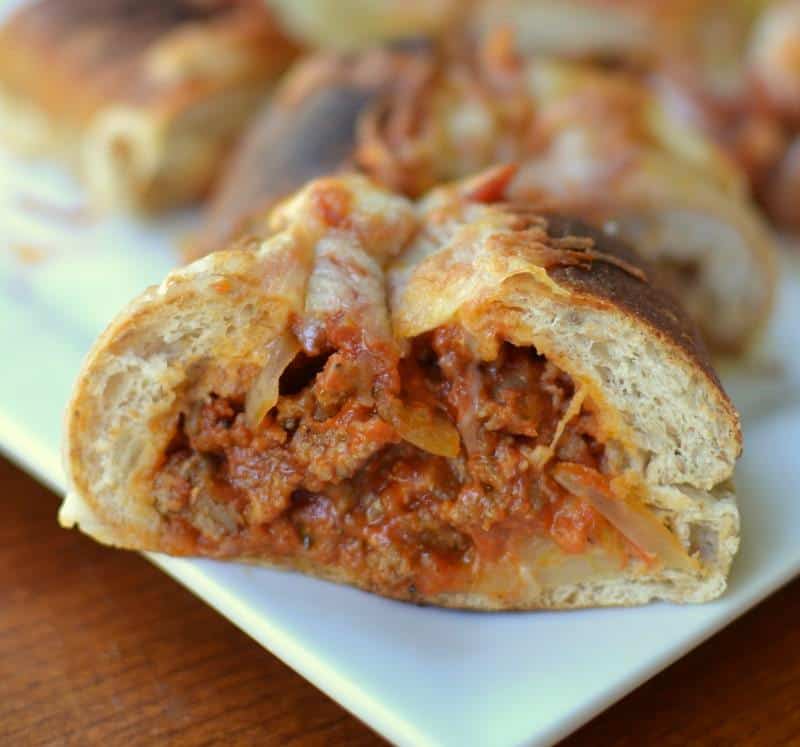 Wonderful additions to this recipe would be peppers, mushrooms or even cheddar.  I sure hope you enjoy this recipe as much as we do!!  Let me know what you think!!  I love to hear from you!!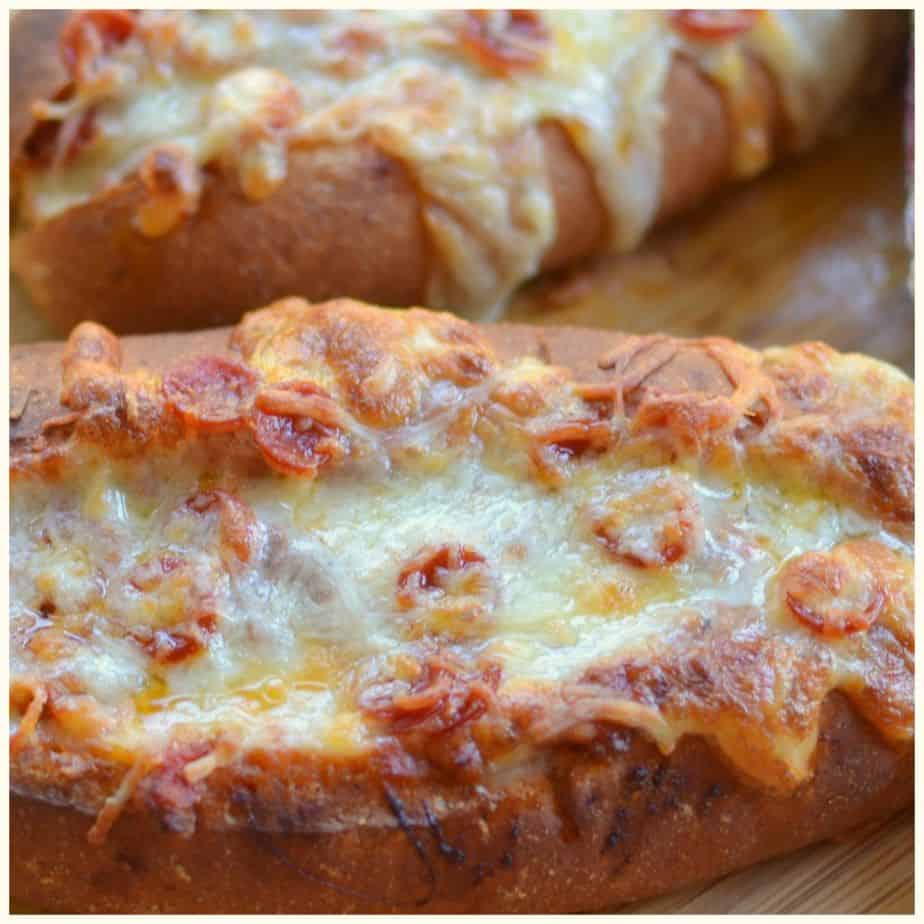 Print
Cheesy Sausage Pizza Stuffed Rolls
Scale
Ingredients
4 hoagie or sub rolls
1 lb ground pork sausage
1/2 medium onion finely chopped
2 cloves garlic minced
1 teaspoon oregano
2 cups marinara
1 1/2 mozzarella shredded
1/2 cup mini pepperonis
1 cup provel or provolone shredded
Instructions
Preheat oven to 350 degrees. Line baking sheet with parchment paper. Cut a slit in the center top of each roll. Hollow out, leaving about 1/2 inch around the outside of the roll.
In large skillet over medium heat brown sausage. When sausage is almost completely browned add onion and cook for 2 minutes. Lower heat; add garlic and oregano. Remove from heat for 10 minutes. Stir in marinara and mozzarella. Spoon sausage mixture into the rolls; dividing evenly.
Sprinkle with mini pepperonis and provel.
Bake for 15-20 minutes or until cheese is melted. Allow to stand for 5 minutes and serve immediately.
Other scrumptious recipes!!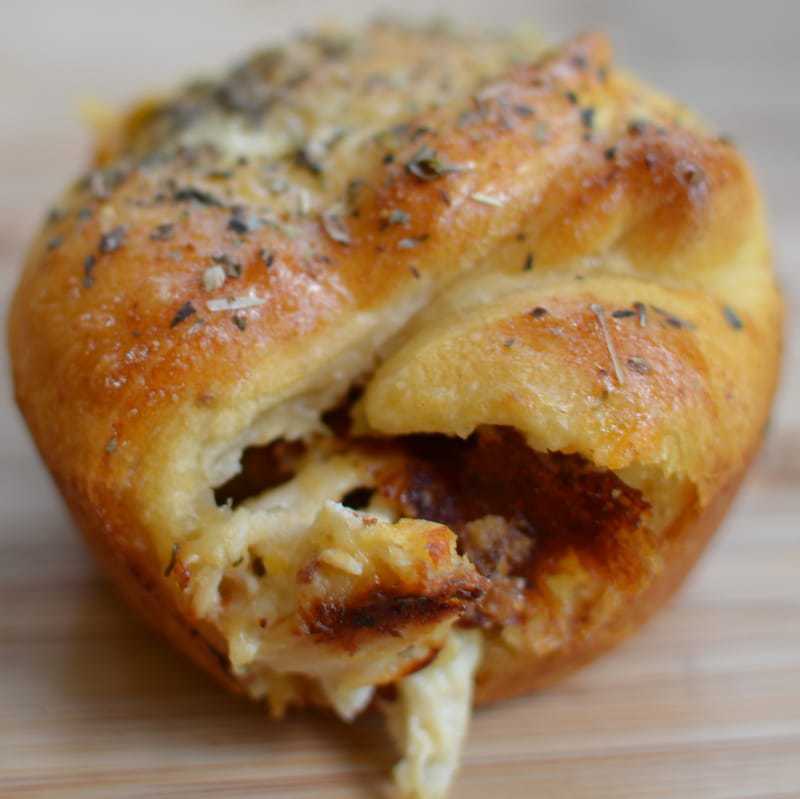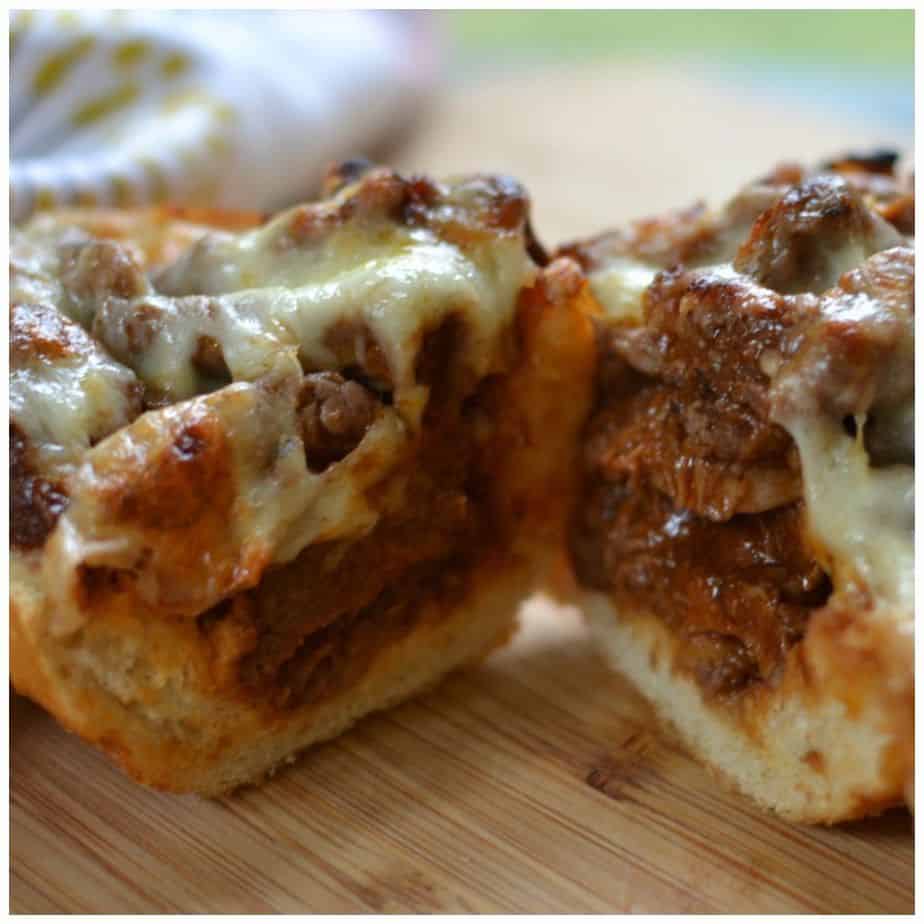 Cheesy Steak Stuffed French Bread
https://www.smalltownwoman.com/wp-content/uploads/2019/05/Beth-1.pdf
Reader Interactions