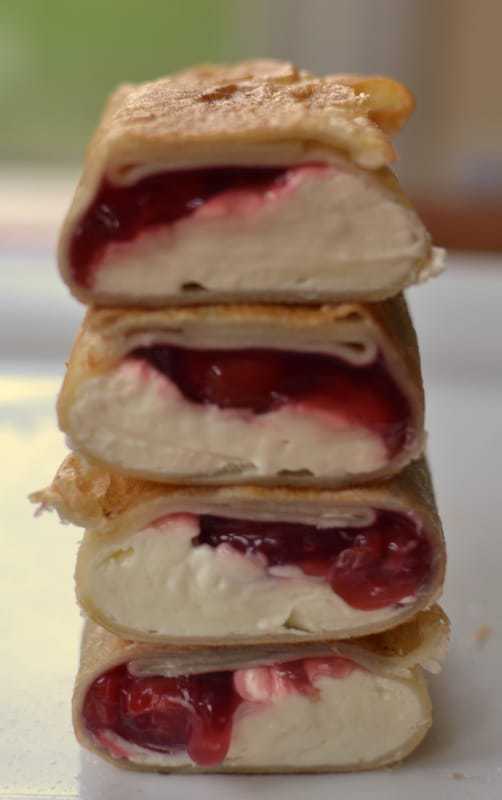 These Cherry Lime Cheesecake Burritos are a cinch to make and they are so yummy.  My husband's cousin brought something similar to our most recent family reunion.  I was so impressed that I set out to recreate them with my own little twist.   I mean who wouldn't love a burrito stuffed with cherries and lightly sweetened lime cream cheese.  There are six ingredients and it takes less than 30 minutes from start to finish.   It takes just a couple of minutes to roll these beauties and just a few minutes to fry them.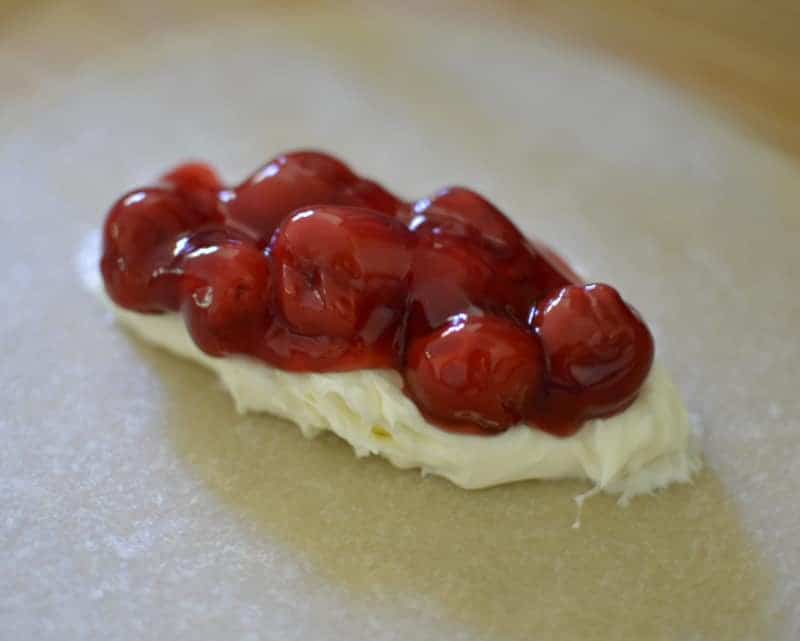 You really don't need a deep fryer to fry.  Just a good thermometer and a little practice!! A good heavy skillet and some heat on medium low is part of the trick. Heating the oil up slowly helps control a constant temperature.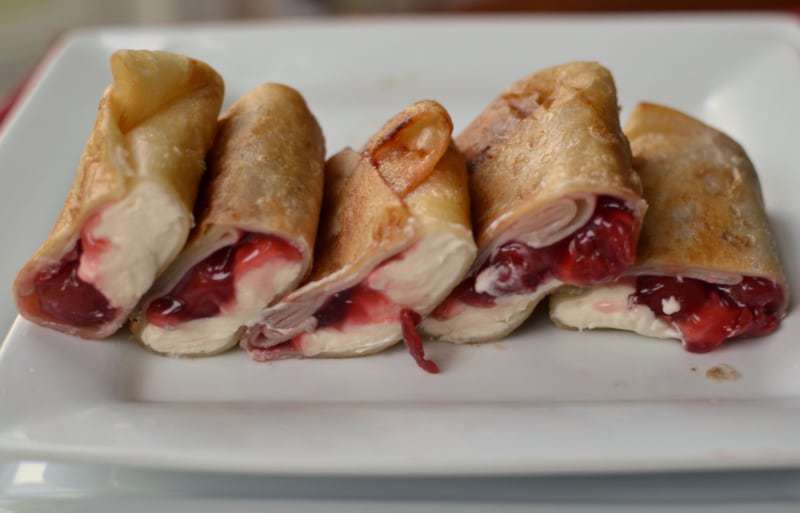 With these Cherry Lime Cheesecake burritos you are only going to add a little more than 1/2 inch of oil to the skillet then we will flip them and fry the other side. Now make sure you roll the burritos real tight.  You don't want any of those delicious cherries and cream cheese filling to escape!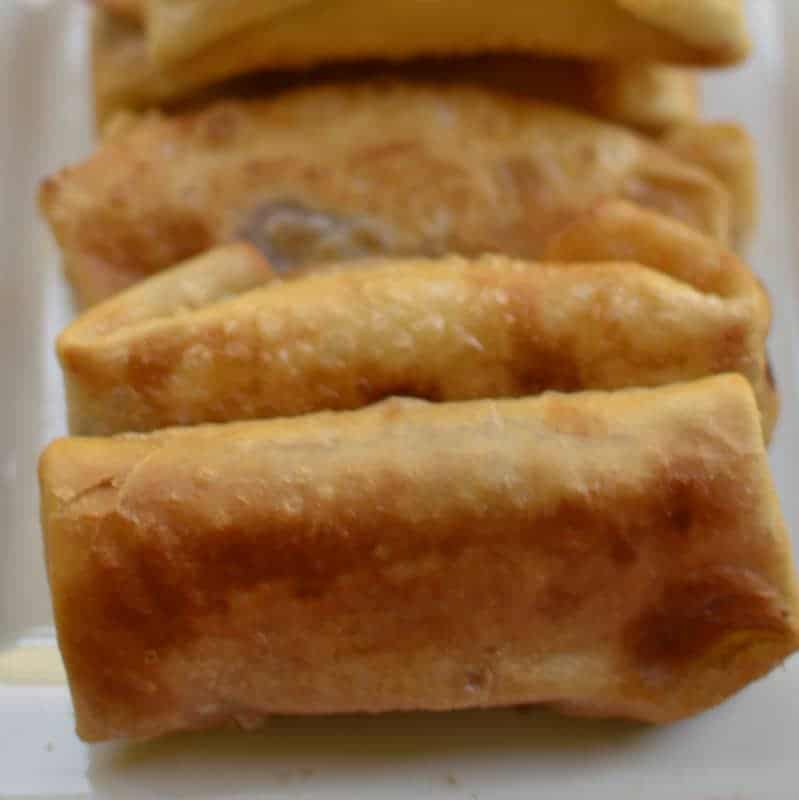 Don't they look so scrumptious and delectable. I can taste it right now.  You will want to let them cool a bit before serving them. Fried foods can get very hot on the inside.  I love these and I hope you do too!  If you are feeling really creative you could even drizzle a little chocolate over them!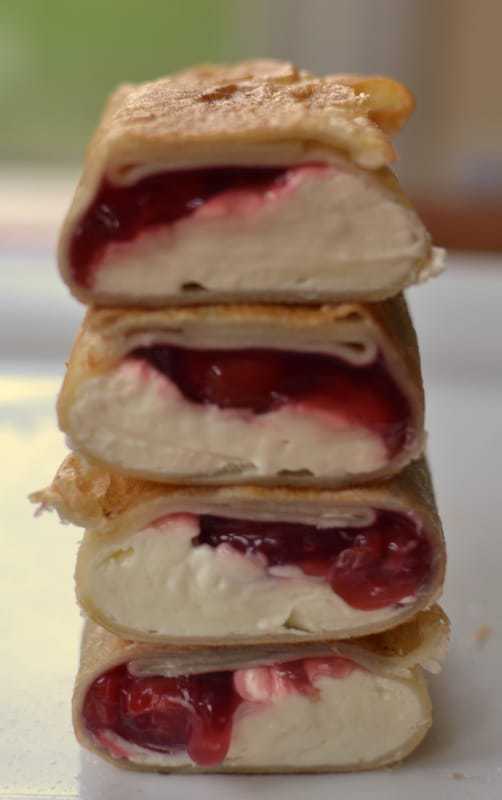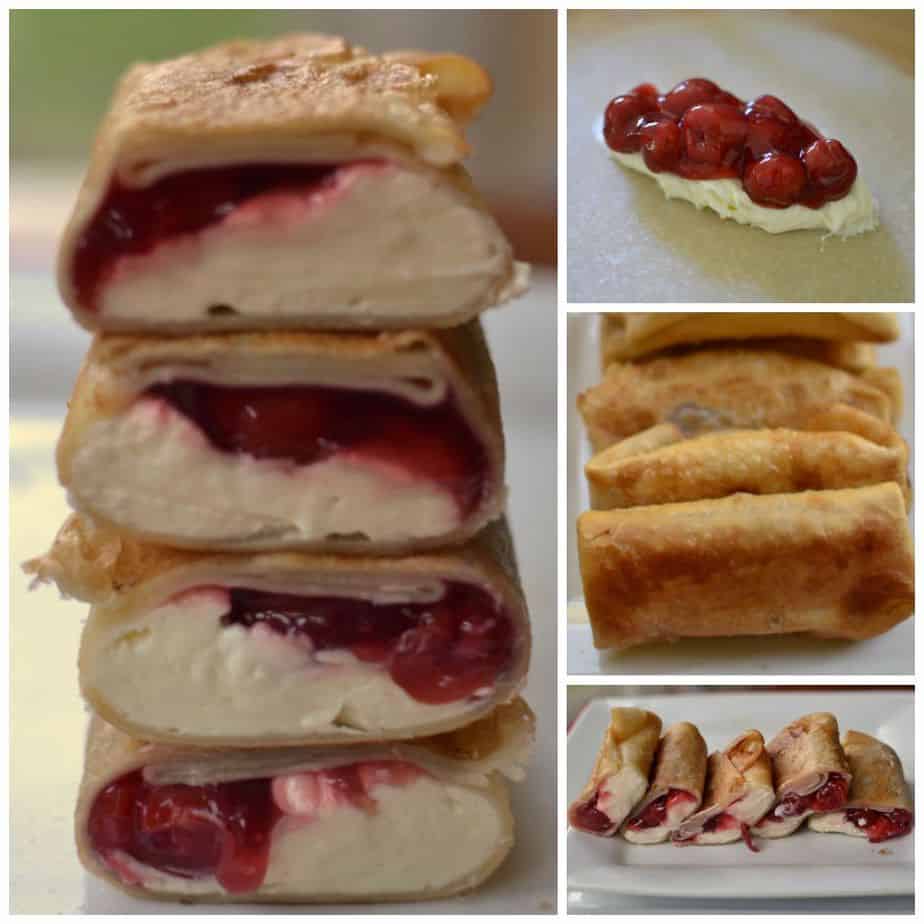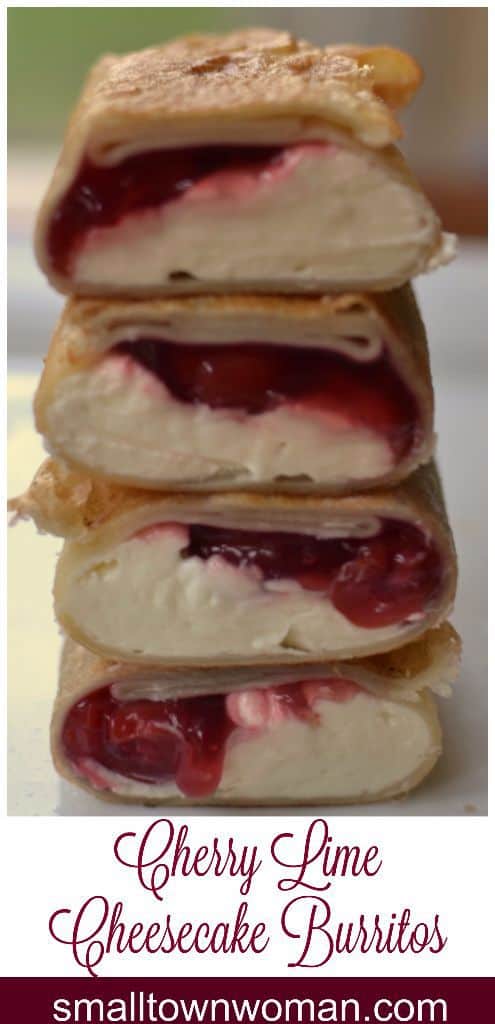 Print
Cherry Lime Cheesecake Burritos
2 boxes (8 ounces each) cream cheese
1/4 cup sugar
2 tablespoons fresh lime juice
1 can (21 ounces) cherry pie filling
10 (8 inch) flour tortillas
Vegetable oil
Instructions
In stand mixer beat cream cheese until smooth. Add sugar and lime juice. Beat until smooth and creamy.
Lay out a tortilla and add two heaping tablespoons of cream cheese mixture to the center. Top with a heaping tablespoon of cherries. Please see picture above for placement of cream cheese and cherries. Roll burritos tight and set aside. Repeat until all the tortillas are full.
Heat about 2/3 inch of oil in large heavy skillet to 350 degrees. Working in small batches brown on each side for approximately 1 minute. Drain on paper towels. Cool slightly before eating. Refrigerate leftovers.
Other cherry recipes you will love!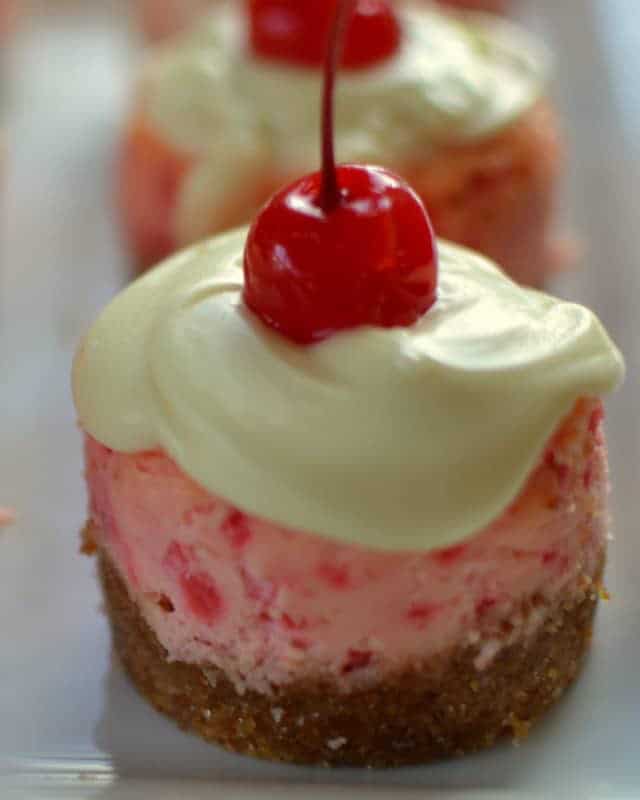 Mini Maraschino Cherry Cheesecakes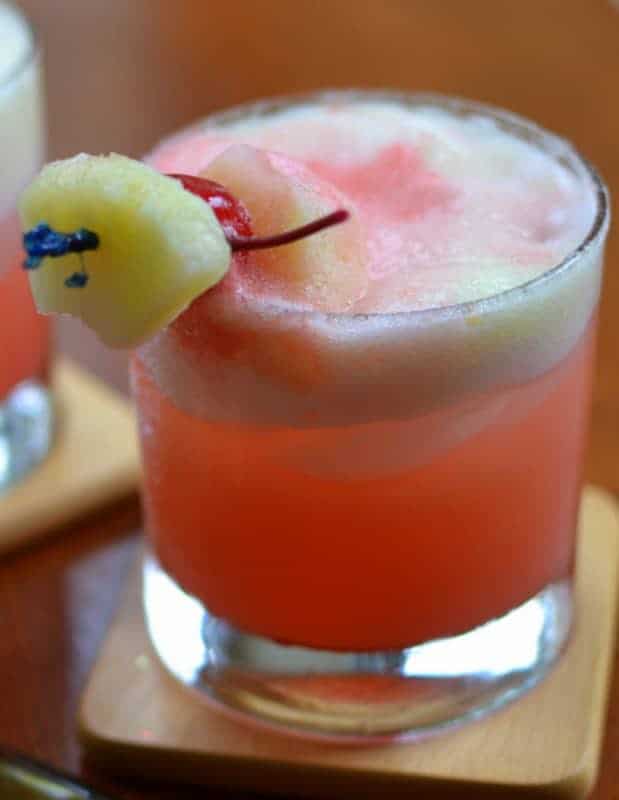 Pineapple Cherry Crush Cocktail
https://www.smalltownwoman.com/wp-content/uploads/2019/05/Beth-1.pdf