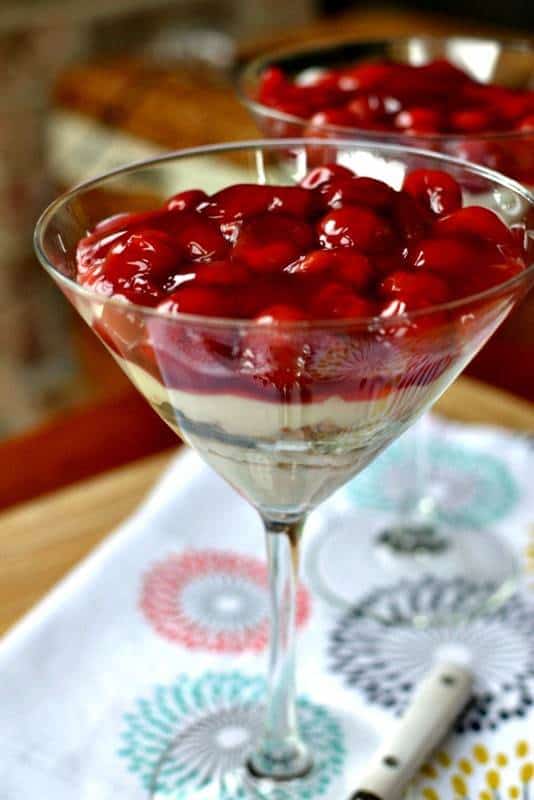 These beautiful Cherry Yogurt Parfaits could not be any easier.  You can whip them up for your loved ones in a matter of minutes.  Four ingredients and you have yourself a real special treat.  Dress them up in nice glasses and you can serve them for a special occasion.   Drizzle with white or dark melted chocolate for an even more impressive look.  Wouldn't they look beautiful for a brunch or even an evening soiree?  They now sell pretty impressive plastic ware so you really could set this up for a large group of family and friends!!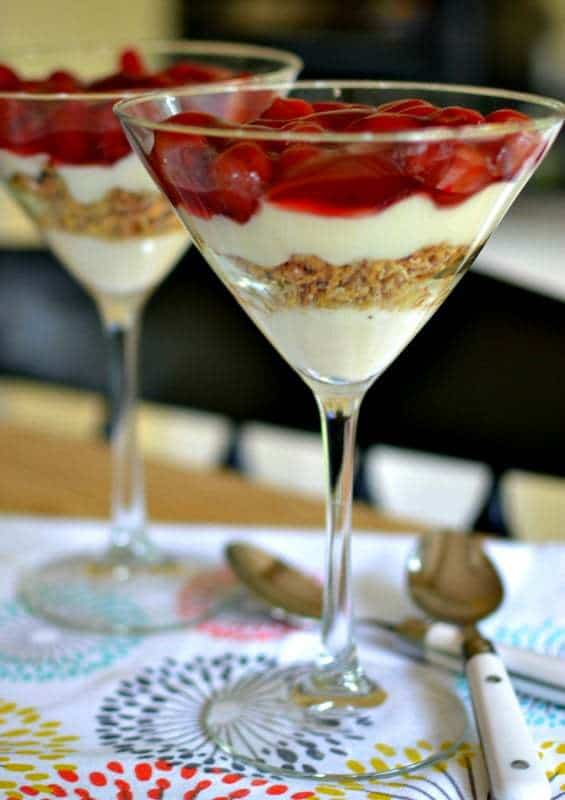 These are kid friendly and approved!!!  You can even make them in those short plastic clear cups and serve them to the kids for breakfast before school.  Then they can take them in the car and eat it on the way.  You can feel good about a treat made with wholesome Greek yogurt and fiber rich granola.  I also buy the canned cherries that are free of corn syrup.  I like the canned cherries that are sweetened with natural cane sugar.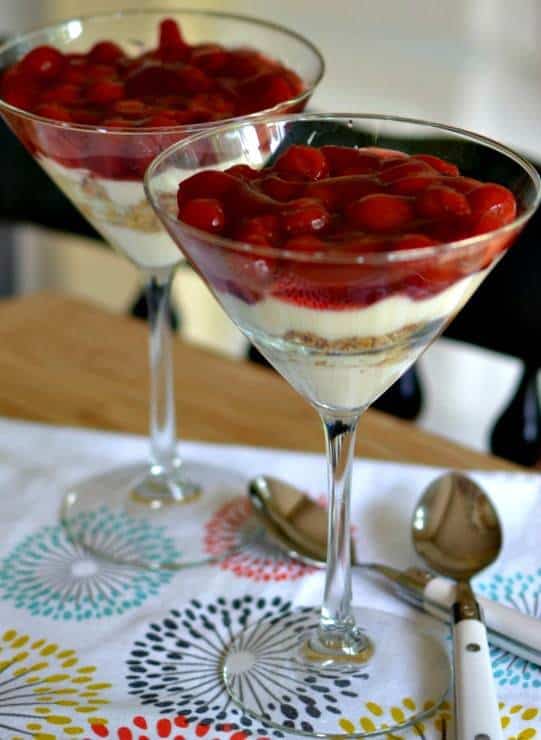 So if you are looking for a treat with natural goodness, that can be prepared in a matter of minutes, that will get you oohs and aahs, then this is your baby.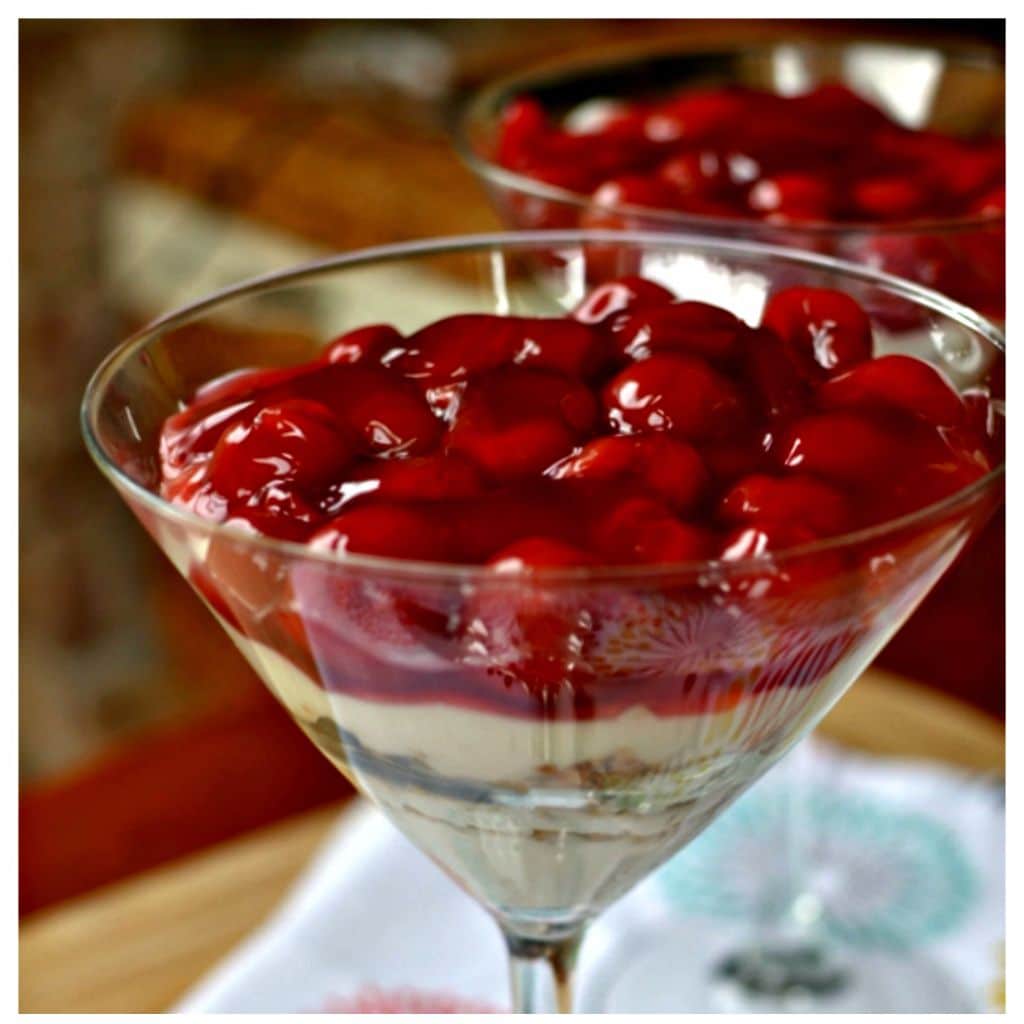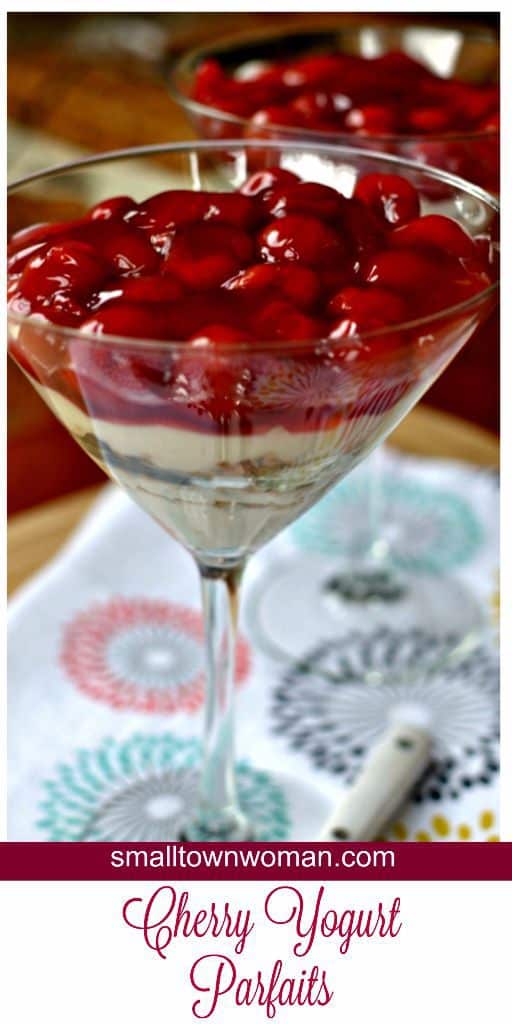 Print
Cherry Yogurt Parfaits
3 cups Greek yogurt
1–2 tablespoons honey (more or less to taste)
2 cups granola
1 can (21 ounces) cherry pie filling
Instructions
Mix yogurt with honey. Place small amount in the bottom of four glasses. Place 1/2 cup of granola on top of the yogurt. Divide the rest of the yogurt evenly between the glasses. Divide the cherries between the glasses and spoon over the yogurt. Serve immediately or refrigerate until ready to serve.
Notes
I would have more yogurt and honey available as I am not sure what kind of glasses you will be using. I used martini glasses.
Other decadent cherry treats!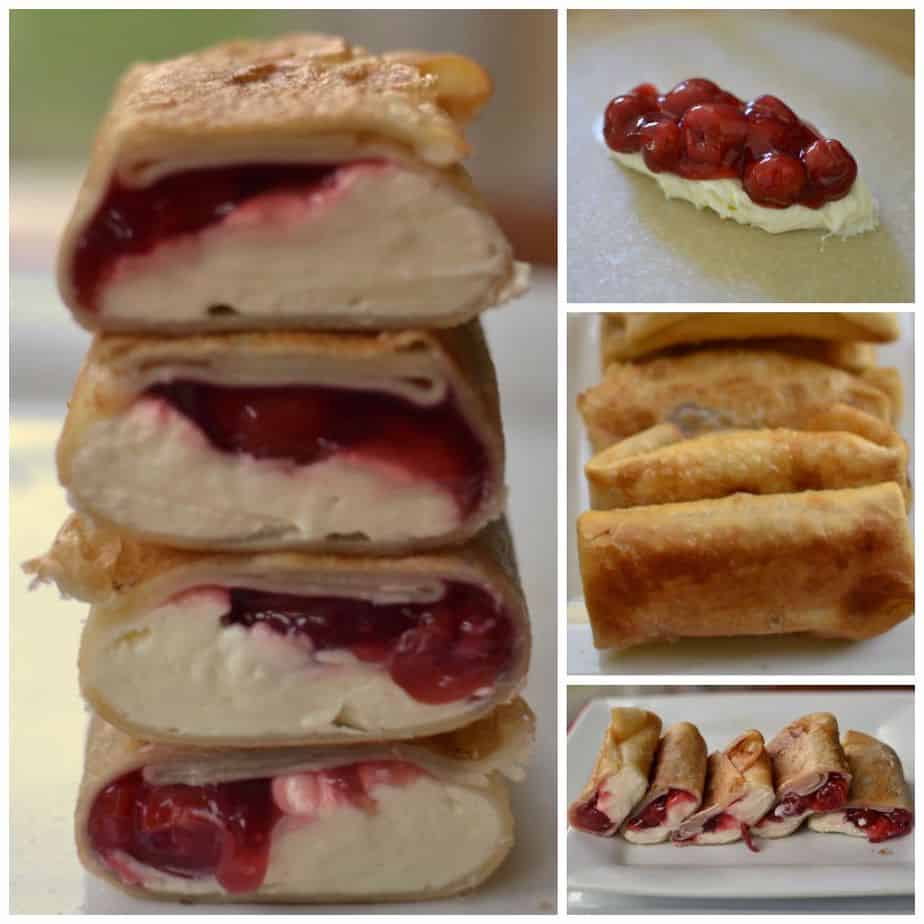 Cherry Lime Cheesecake Burritos