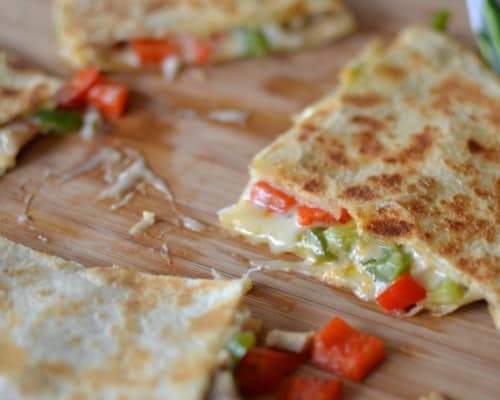 Nothing warms the cockles of my heart like a cheesy quesadilla! What are cockles anyway? Where do some of these crazy statements come from. I would bet dollars to doughnuts that I could Google it!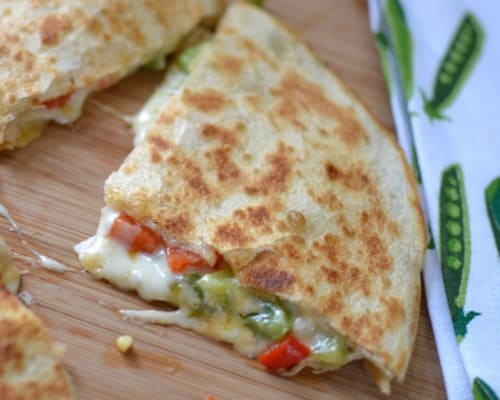 I bet you could Google that one too but first be sure to make yourself a mouth watering quesadilla! They are so easy and so darn delicious! Perfect for that cold winter lunch!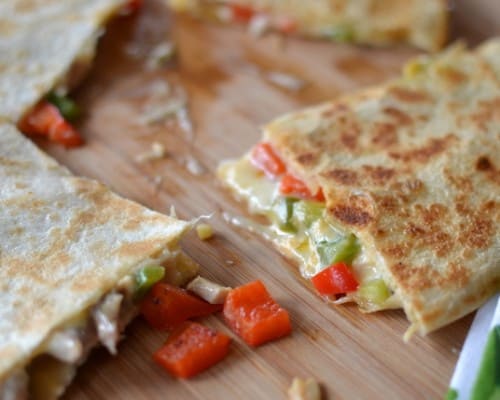 So treat yourself. You have been working awfully hard lately and while you are munching on it you can look up why Carter has so many pills!
Print
Chicken & Pepper Jack Quesadilla
Scale
Ingredients
Special Sauce
1/3 cup mayonaise
1 small clove garlic finely minced
1 green onion finely chopped
1/2 –1 small chipotle pepper in adobe sauce minced
1–2 teaspoon lime juice
Quesadilla
4 eight inch tortilla skins
1/2 green pepper finely chopped
1/2 red pepper finely chopped
1 cup rotisserie chicken finely chopped
1 cup Pepper Jack cheese shredded
Olive oil
Instructions
Mix the sauce ingredients in a small bowl and set aside.
Place one tablespoon of olive oil in 10 inch skillet on medium heat and add peppers. Cook for about 3-5 minutes or until the peppers begin to soften. Remove peppers and cover to keep warm.
Spread the sauce on one side of each tortilla. Preheat same skillet to medium low and place one tortilla sauce side up in the pan. Add 1/2 the peppers, 1/2 the chicken and 1/2 the cheese. Top with another tortilla sauce side down. Cook until the bottom tortilla is lightly browned. Flip and cook until the other side is lightly browned and the cheese is melted.
Notes
This may be more sauce than you want but it is delicious on sandwiches and grilled fish!
I would start with 1/2 a chipotle pepper and adjust the amount according to taste!
https://www.smalltownwoman.com/wp-content/uploads/2019/05/Beth-1.pdf
Reader Interactions