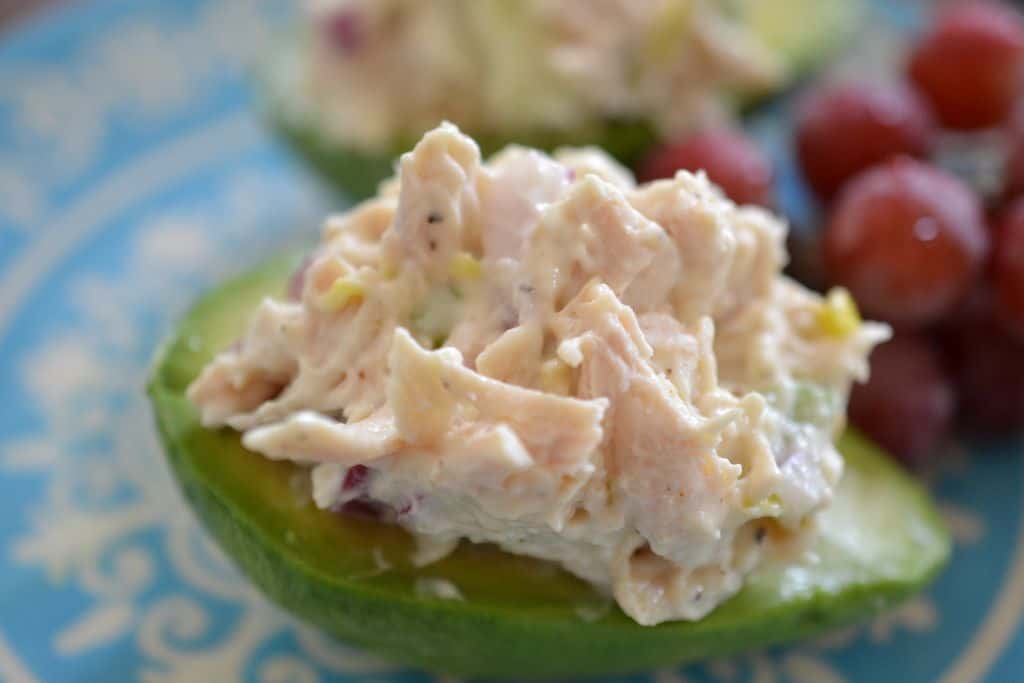 I love avocados.  There is just something dreamy about them.  There creaminess is irresistible and their favor is unmatched.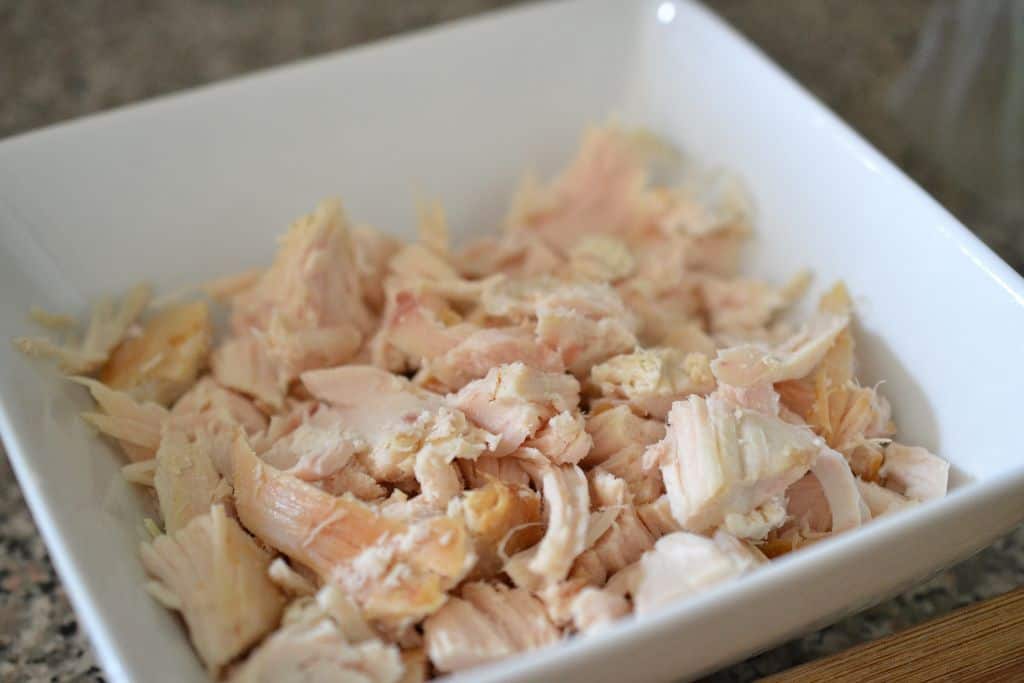 You will need about three cups diced rotisserie chicken.  Costco has wonderful baked chickens!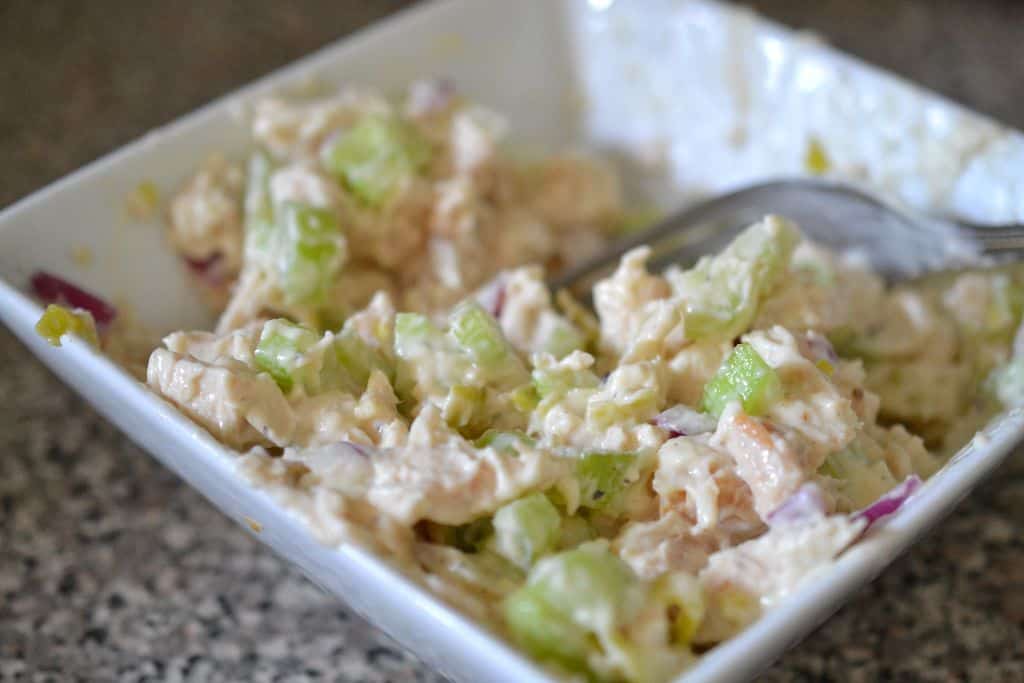 Add the celery, mayo, buttermilk, peperoncinis, peperoncini juice, dill, parsley, salt and pepper.  Mix just to combine.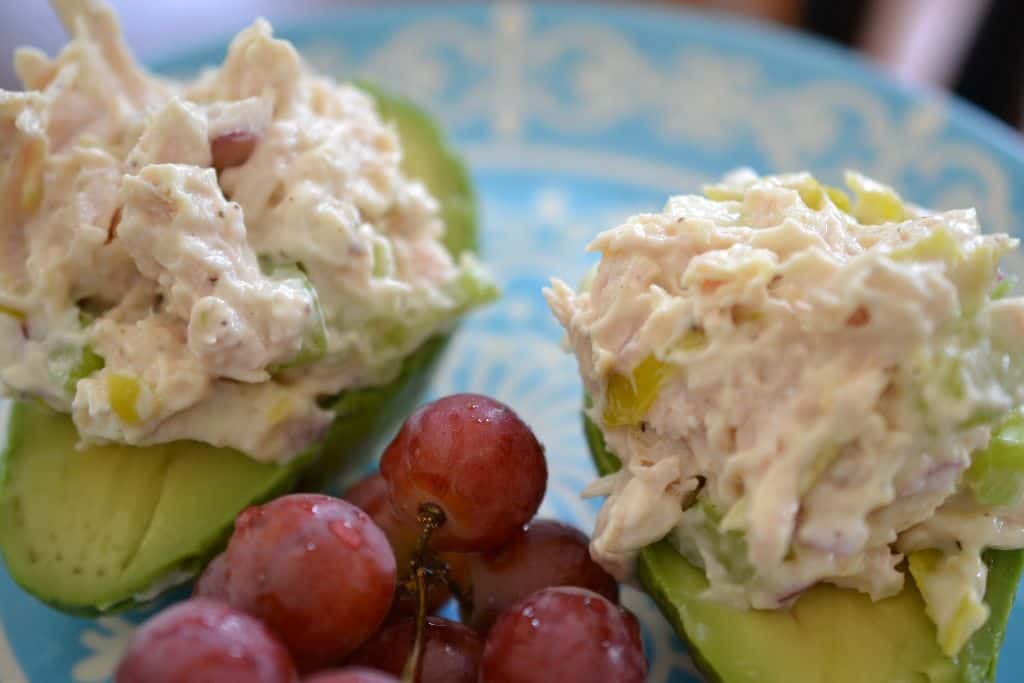 Halve the avocado, remove the seed and using an ice cream scoop fill the avocado with chicken salad.  It is so darn delicious that you will want it again tomorrow.
Print
Chicken Salad Stuffed Avocados
Scale
Ingredients
3 cups diced rotisserie chicken
1/2 cup mayo
1/2 cup chopped celery
2 tablespoon buttermilk
1/4 cup diced peperoncinis
2 tablespoons of the juice from the jar of peperoncinis
1/4 teaspoon dried dill
1/2 teaspoon dried parsley
Salt & Pepper to taste
2 avocados split with the seed removed
Instructions
Mix the chicken, mayo, celery, buttermilk, peperoncinis, juice from the peperoncinis, dill, parsley, salt and pepper in a medium sized bowl just till combined.
Using an ice cream scoop spoon the chicken salad into the avocados. Serve immediately since avocados will turn brown quickly.
https://www.smalltownwoman.com/wp-content/uploads/2019/05/Beth-1.pdf
Reader Interactions