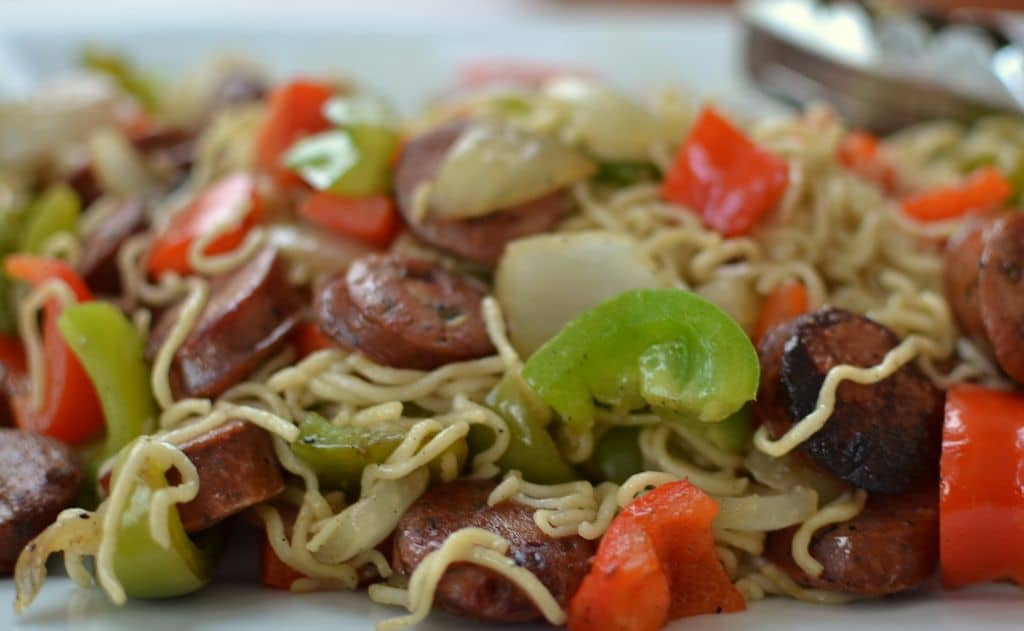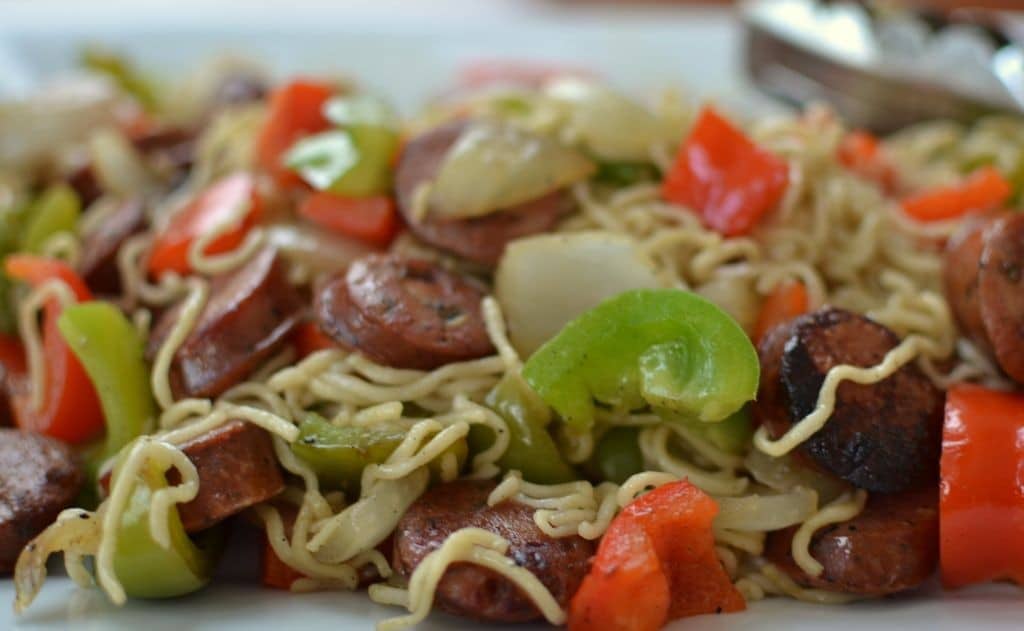 This super easy stir fry is delicious and dependable every single time.  I have been making it for years and you should be too!  This delectable dish can be prepared in a matter of minutes!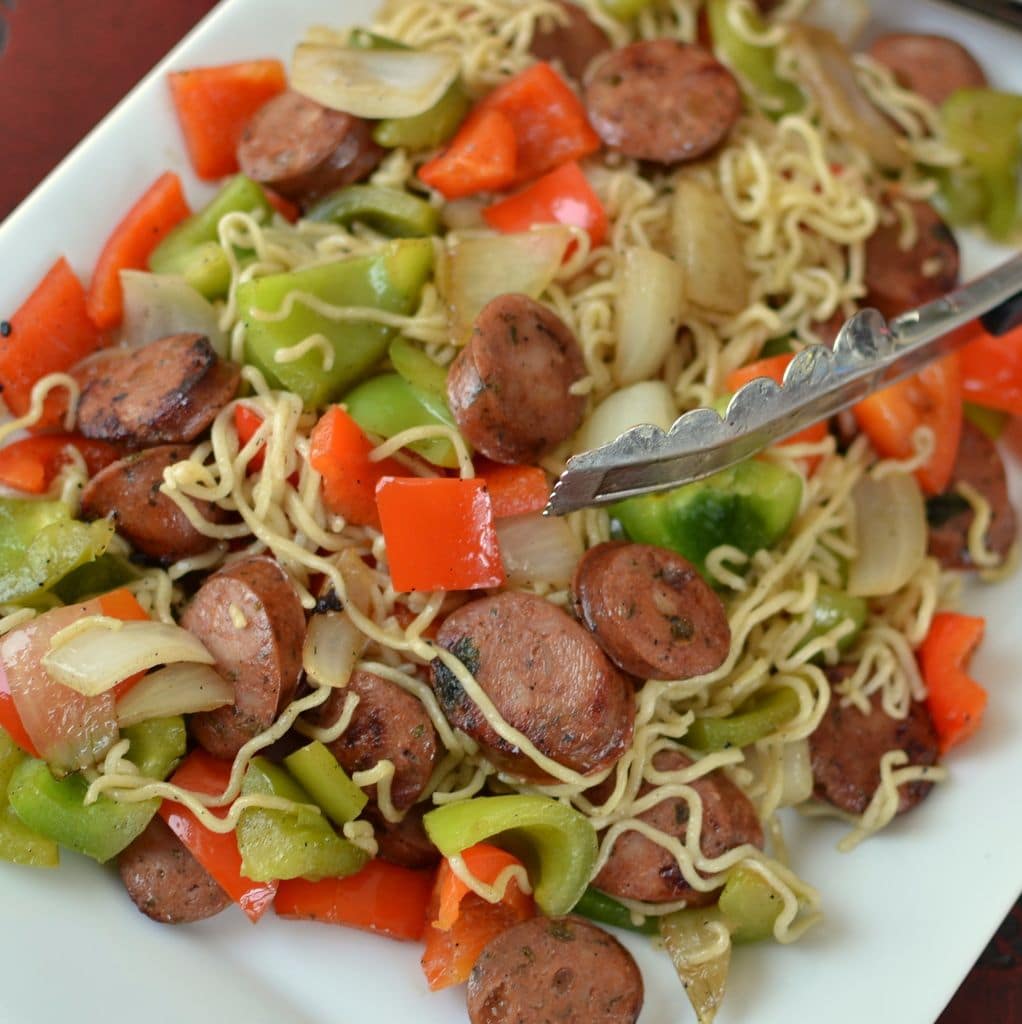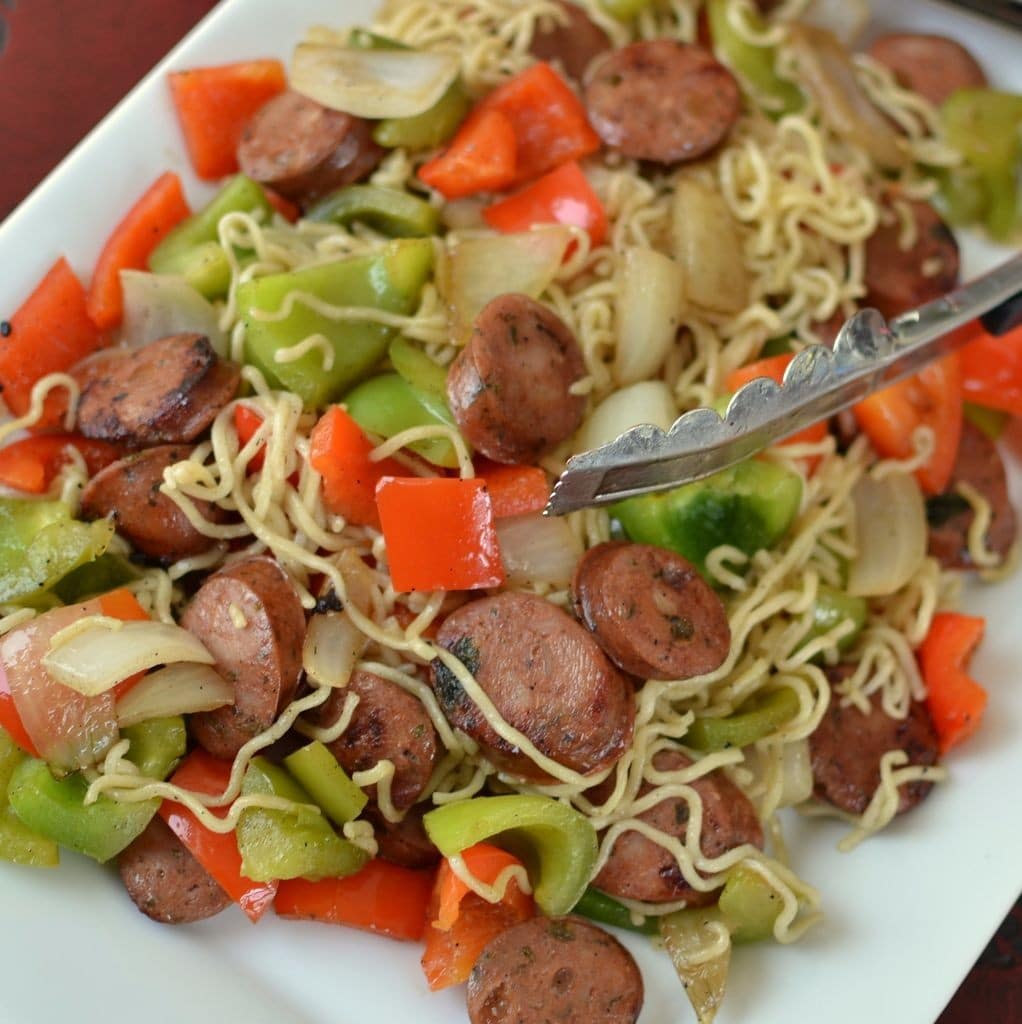 It literally takes about five minutes to prep the food and five minutes to cook the food.  You will be in seventh heaven with the results!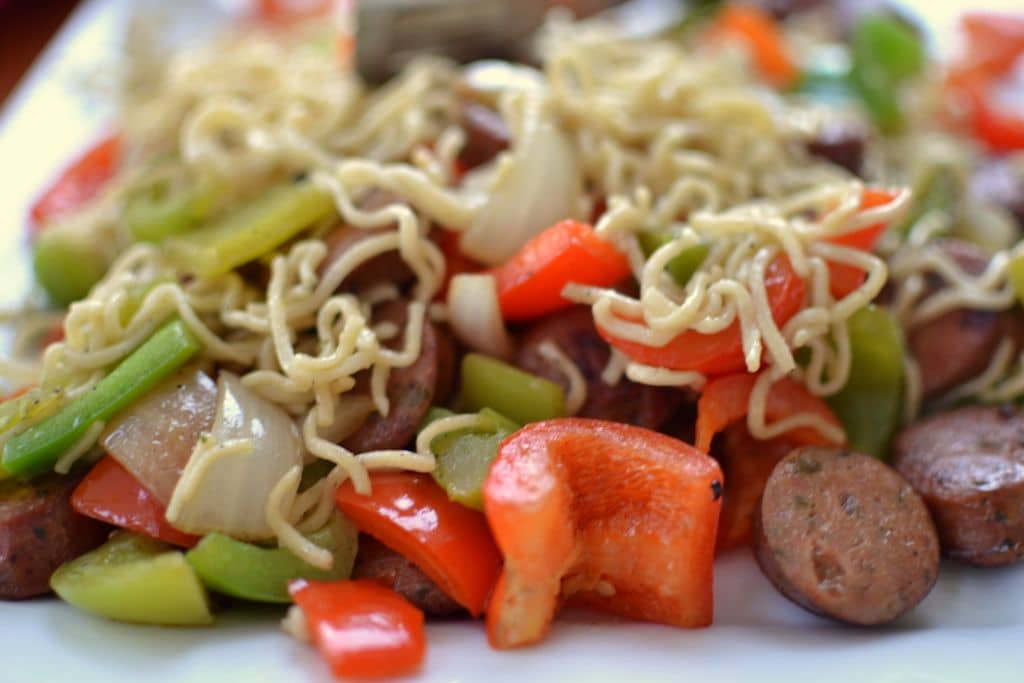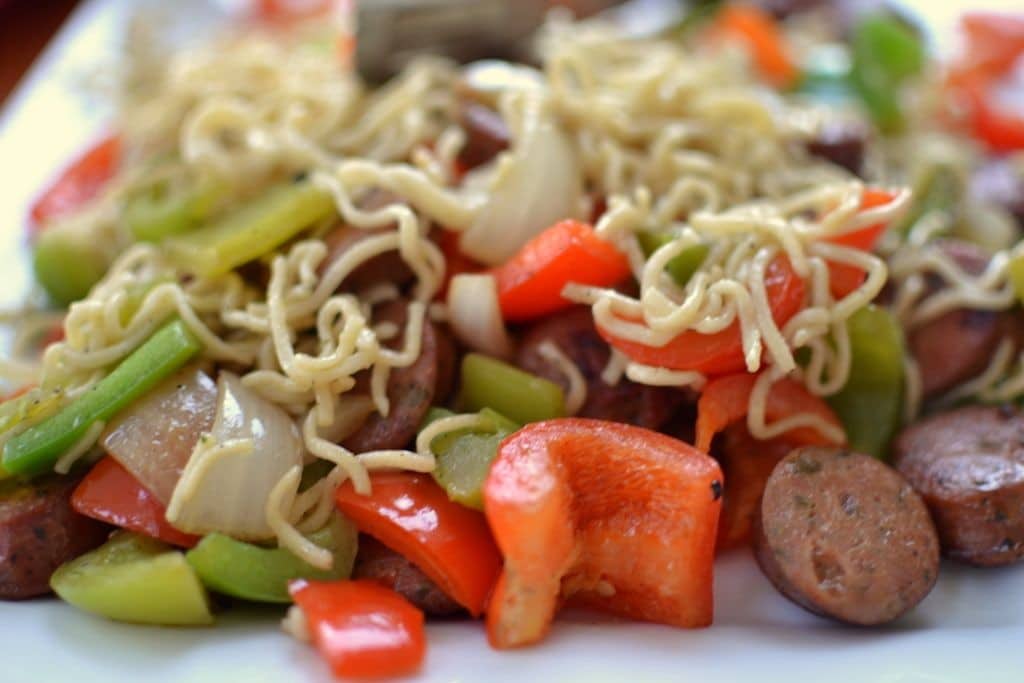 You can serve it right out of the wok or put it on a pretty platter.  You could serve it with a glass of Pinot Grigio and an Asian salad with sesame dressing!
Print
Chicken Sausage & Ramen Stir Fry
Scale
Ingredients
Smoked Chicken Sausage (12 ounces) cut into bite size pieces on slight diagonal
1/2 large onion diced
1 green pepper diced
1 red pepper diced
2 package ramen noodles
Butter
Canola oil
Sesame oil
Salt & pepper
Instructions
Heat 1 tablespoon canola oil and 1 tablespoon sesame oil in wok on high until just starting to smoke. Add onions and peppers to skillet and cook for 2-3 minutes; stirring twice. Add sausage to skillet and cook with pepper until sausage is browned; approximately 2 minutes; stirring twice. Remove from work; cover and keep warm.
Cook ramen noodles in boiling water for 3 minutes and drain. Do NOT overcook. They become mushy very fast. Add one of the seasoning packets from the ramen noodles and 2 tablespoons of butter. If the ramen noodles seem dry add another tablespoon of butter.
Combine ramen noodles with sausage & peppers. Salt & pepper to taste.
Notes
If you do not like the seasoning packet with the ramen noodles add your own seasoning to the noodles. Try a pinch of; garlic powder, onion powder, cumin, crushed red pepper, oregano and basil.
https://www.smalltownwoman.com/wp-content/uploads/2019/05/Beth-1.pdf