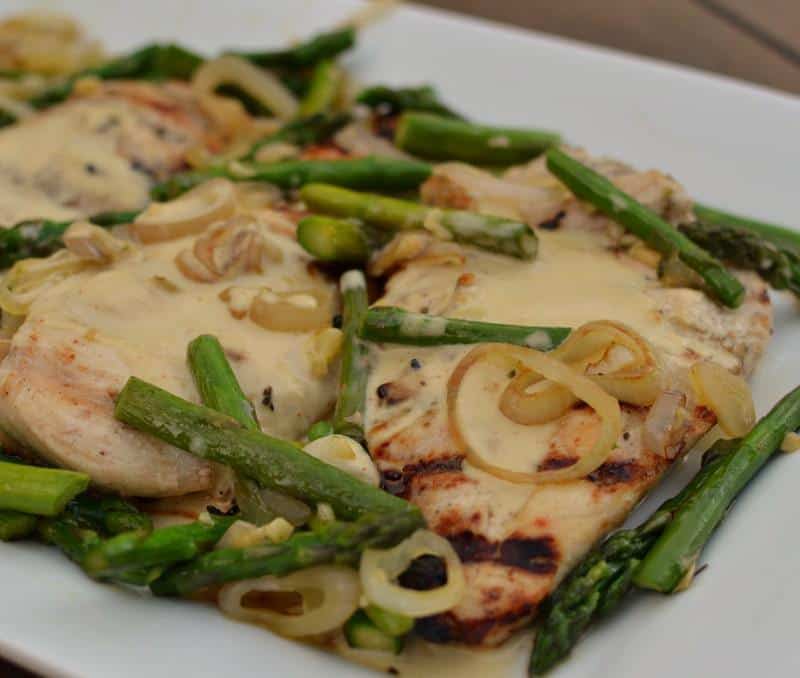 I love chicken. It is such a versatile meat. So many things you can do with it. The possibilities are endless. This Chicken with Sweet Creamy Mustard Sauce combines chicken breasts, asparagus and shallots in a lightly sweetened delicious mustard cream sauce. It is quick to put together making it easy for a busy weeknight meal but pretty enough for company. If you don't like asparagus then substitute mushrooms or broccoli. As I always say don't throw the baby out with the bath water.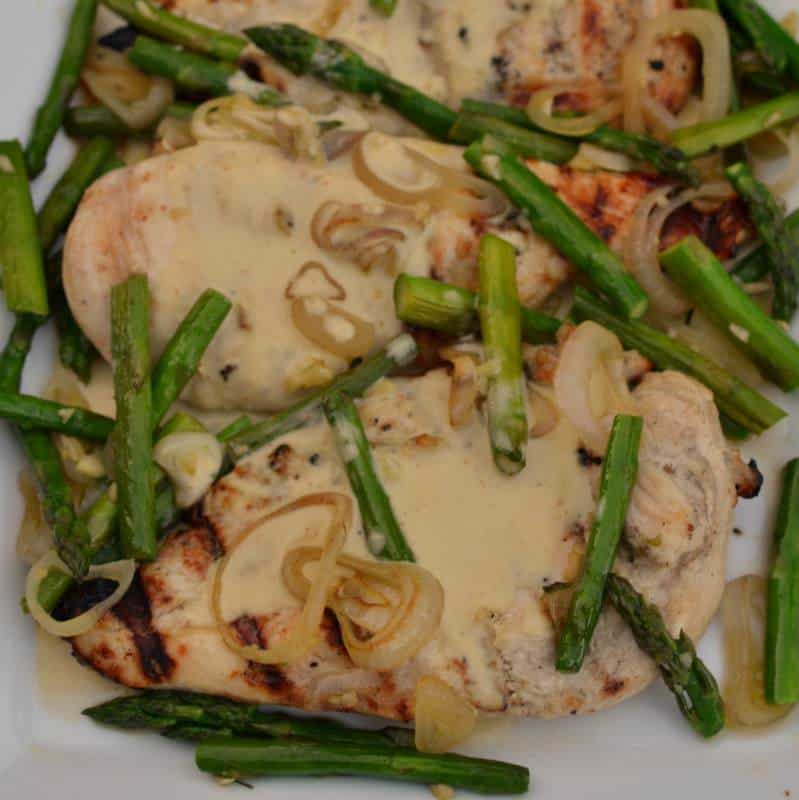 This beautiful Chicken with Sweet Creamy Mustard Sauce can be made with grilled chicken or skillet chicken. I have made it both ways so do whatever your little heart desires. It is written as grilled chicken but maybe your grill has a little snow on it and you just can not bring yourself to go out there. So put a couple of tablespoons of olive oil in a large skillet and brown the chicken over medium low heat, remove your chicken to a plate and make the veggies and sauce as written. Return the chicken back to the skillet and simmer for about twenty minutes. It is delicious both ways!!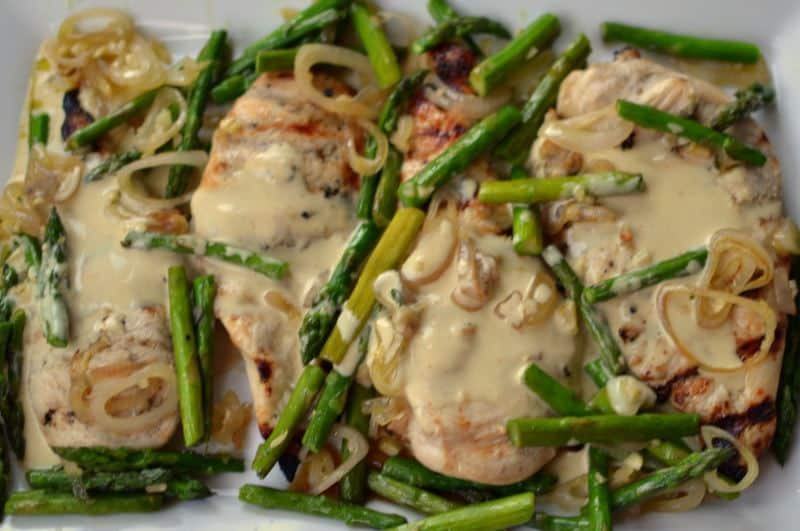 So if you are looking for a new twist on the old stand by I got your back. I will never fall short of coming up with new and exciting recipes for the old bird!!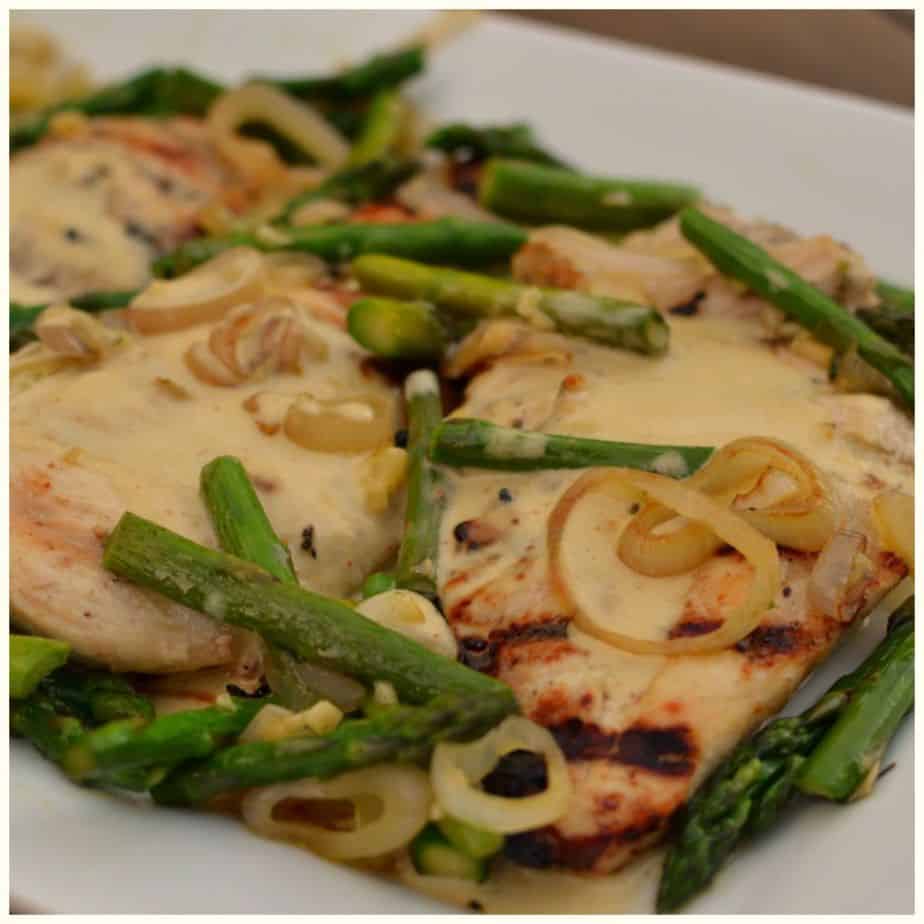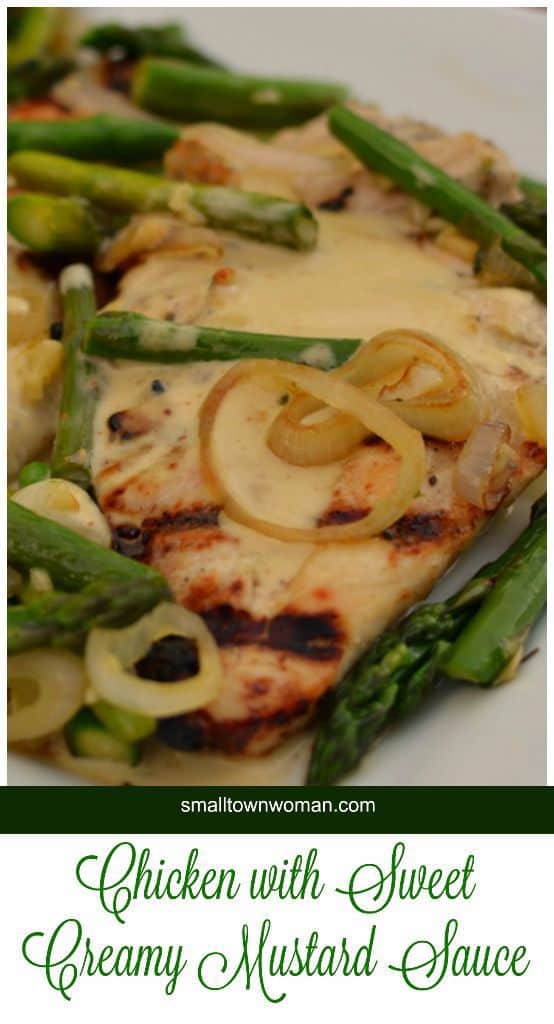 Chicken with Sweet Creamy Mustard Sauce
Scale
Ingredients
2 large chicken breast cut in half lengthwise
2/3 cup Italian salad dressing (use your favorite)
1 tablespoon olive oil
1 lb asparagus trimmed
1/2 cup thinly slice shallots
2 cloves garlic minced
1/2 cup chicken broth
1/2 cup heavy cream
2 tablespoons dijon mustard
2 pinches cayenne pepper
1 tablespoon mirin
Salt & pepper to taste
Instructions
Put chicken and Italian dressing in large Ziploc bag to marinate for 30 minutes. Store in refrigerator.
In large skillet over medium heat add olive oil. Add asparagus and shallots and cook until crisp tender; approximately 6-8 minutes. Add garlic and cook for 1 minute. Remove from skillet and plate.
Add chicken broth, cream, dijon mustard and cayenne pepper. Bring to low boil, turn down to simmer and cook until thickened; approximately 10-15 minutes.
Preheat grill and remove chicken from marinade. Discard marinade. Cook chicken over medium high heat for just a few minutes each side. Insert an instant-read thermometer in the middle of the breast—you know the chicken is done when it hits 160°F. Remove from grill, cover and allow to rest for 5-10 minutes.
Top chicken breast with asparagus, shallots, and mustard sauce.
Other delicious chicken recipes!!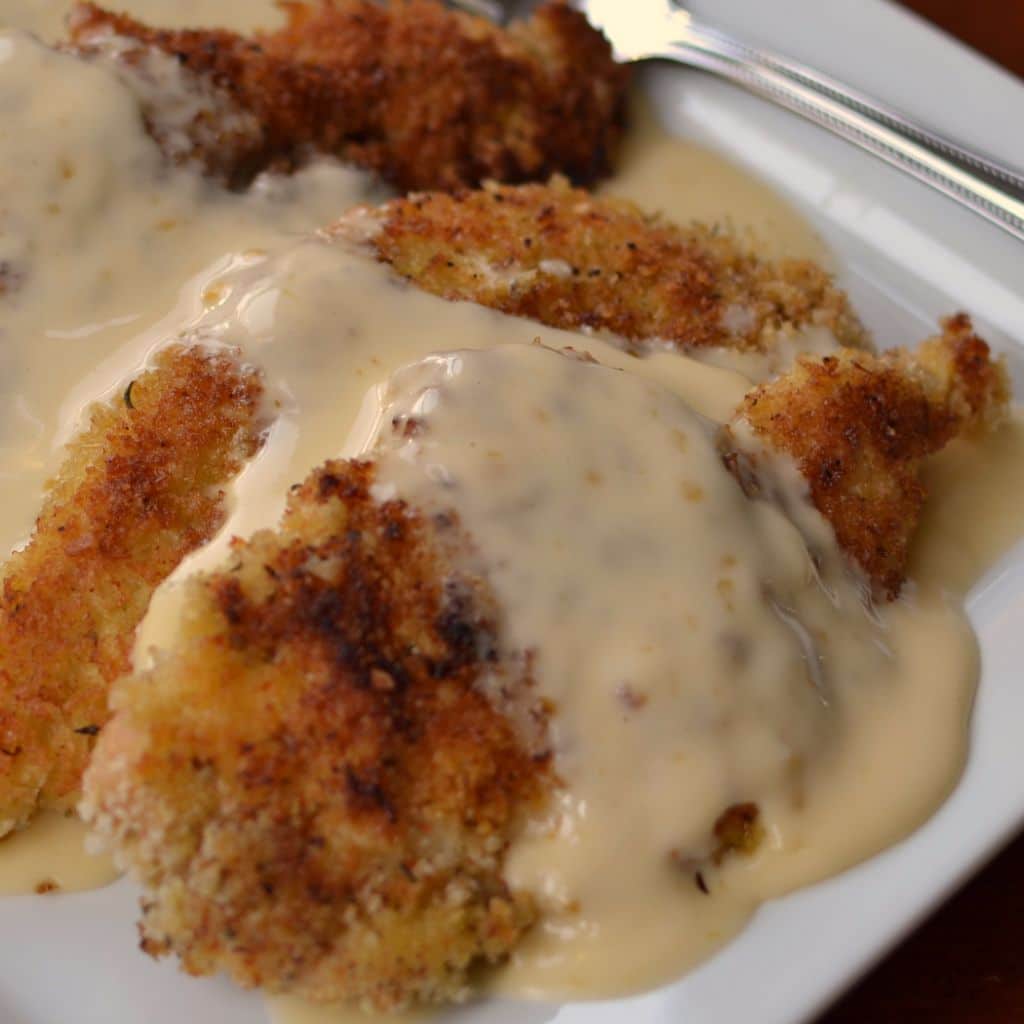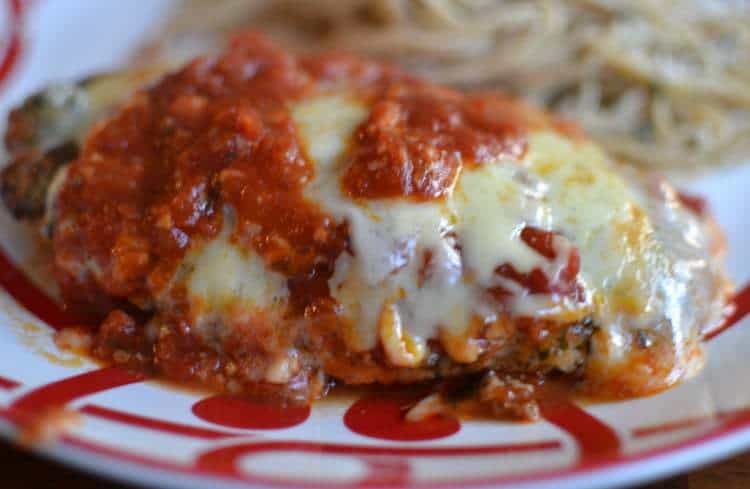 Cheesy Chicken Parmesan
https://www.smalltownwoman.com/wp-content/uploads/2019/05/Beth-1.pdf