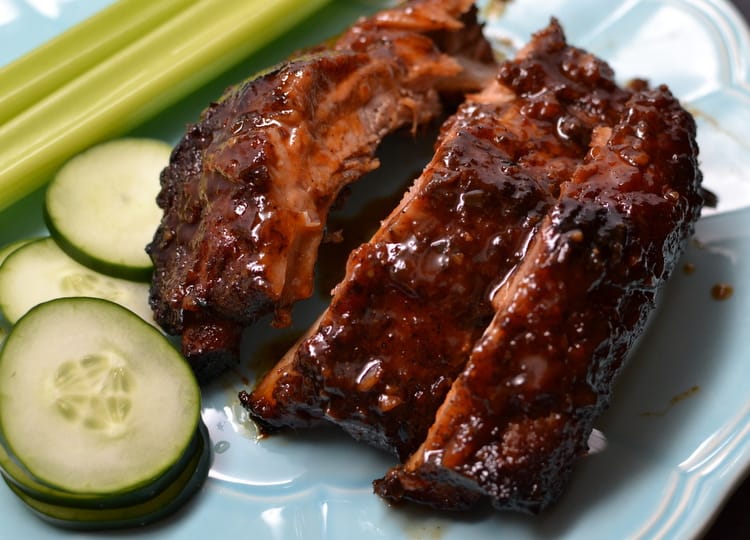 Anytime of the year is a good time for ribs. These are so versatile as you can make them in the oven in the dead of winter or you can change it up and make them on the grill in the summer. Now don't be shy good ribs are for everyone and any season!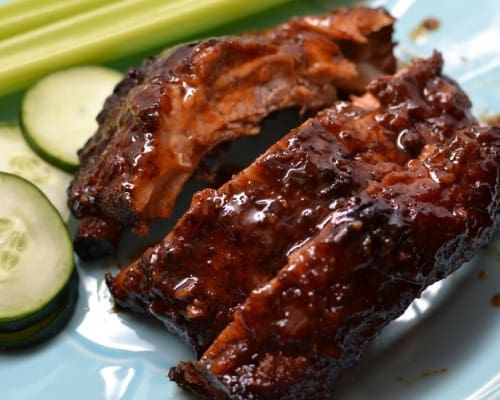 This is a fantastically succulent recipe with great spices and wonderful flavor! This will become your go to recipe for ribs! You will need to remove the membrane on the back side of the ribs so they are tender! Here is a great site that shows you how to do that.
http://amazingribs.com/tips_and_technique/skin_n_trim.html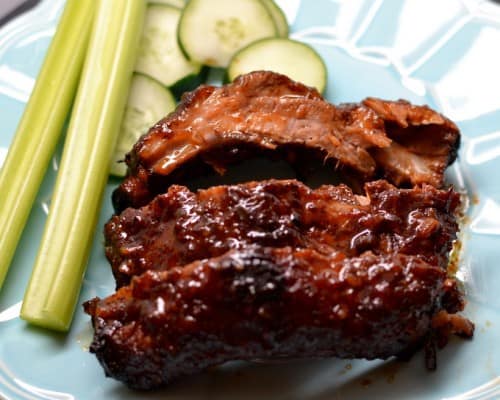 Go for it. You won't regret it!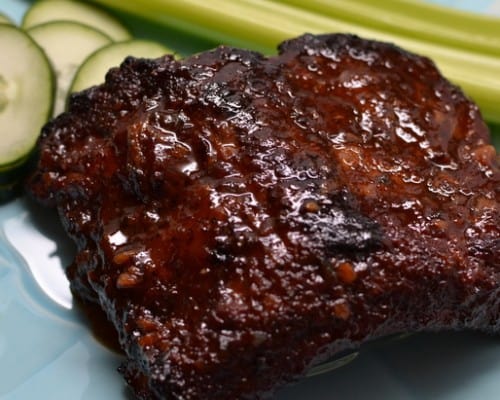 Print
Chinese Five Spice Ribs
Scale
Ingredients
1 slab ribs with membrane removed off the back of the ribs
1 1/4 cup brandy
1/4 cup low sodium soy sauce
1/4 cup water
1/3 cup brown sugar
2 teaspoons Chinese Five Spice
2 tablespoons vegetable oil
1 Serrano pepper finely chopped
6 cloves garlic minced
2 tablespoons fresh ginger or ginger paste
3 teaspoons sriracha
1/2 cup ketchup
Instructions
Preheat oven to 300 degrees.
Sprinkle Chinese Five Spice on ribs.
Whisk brandy, soy sauce, water and brown sugar together in a bowl and set aside.
Add oil to dutch oven or heavy saucepan and brown ribs on both sides over medium heat. Remove to plate.
Cook pepper and garlic in dutch oven over low heat for about one minute. Add ginger. sriracha, and ketchup. Stir to combine. Add brandy mixture and ribs; simmer for 15 minutes.
Cover and back for 1 1/2 hours; turning the ribs a couple of times. Remove from pan and place on aluminum covered baking sheet. Raise oven to 400 degrees and bake for 20-25 minutes or until nicely browned.
https://www.smalltownwoman.com/wp-content/uploads/2019/05/Beth-1.pdf