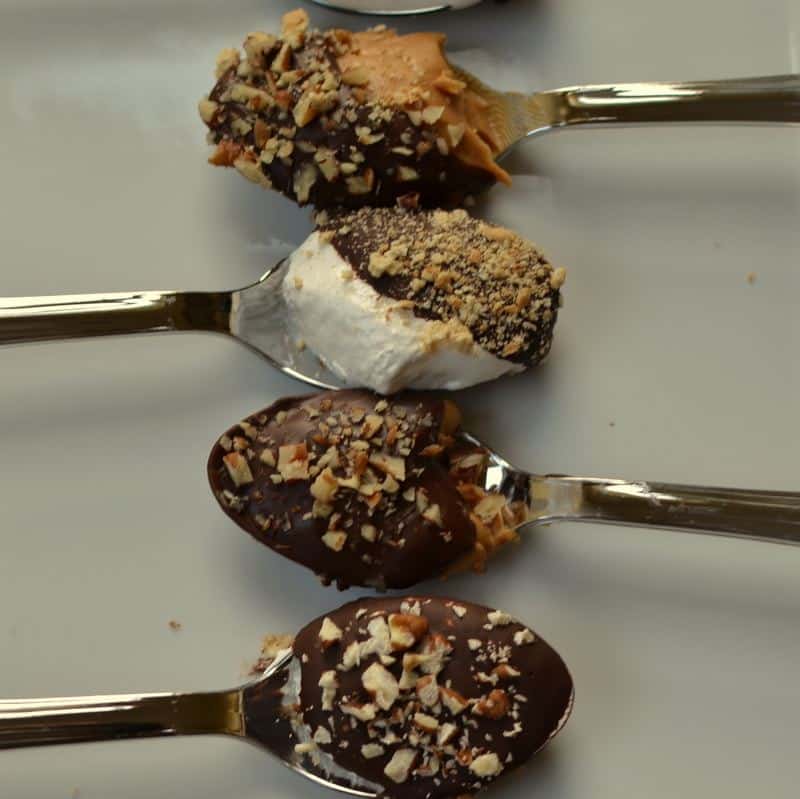 These super easy Chocolate Candy Spoons are perfect for your next soiree.  They are so easy to put together and could be made up in advance.  They literally take less than 10 minutes!  You could serve them with hot cocoa, coffee or milkshakes.  You could even serve them without accompaniment and call it a light dessert.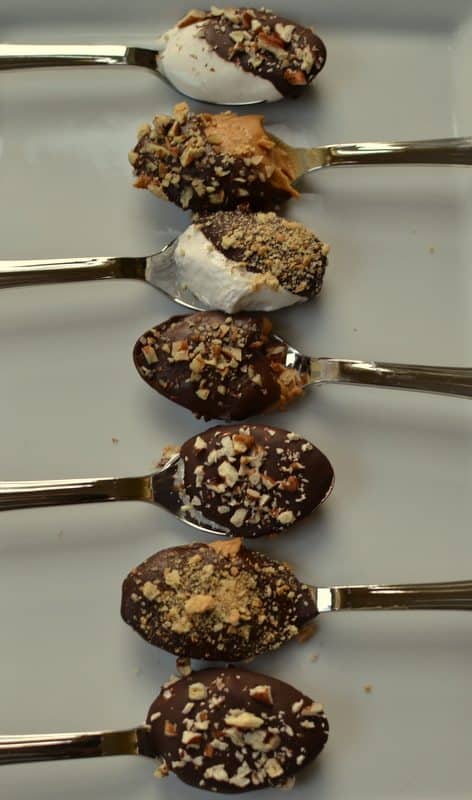 Aren't they cool.  These are prepared on those fancy throw away spoons that you can buy at Sams and Costco!  You can use marshmallow creme and peanut butter.  Coat with melted chocolate and sprinkle with nuts or grahams.  You could even use colored sprinkles for various holidays!!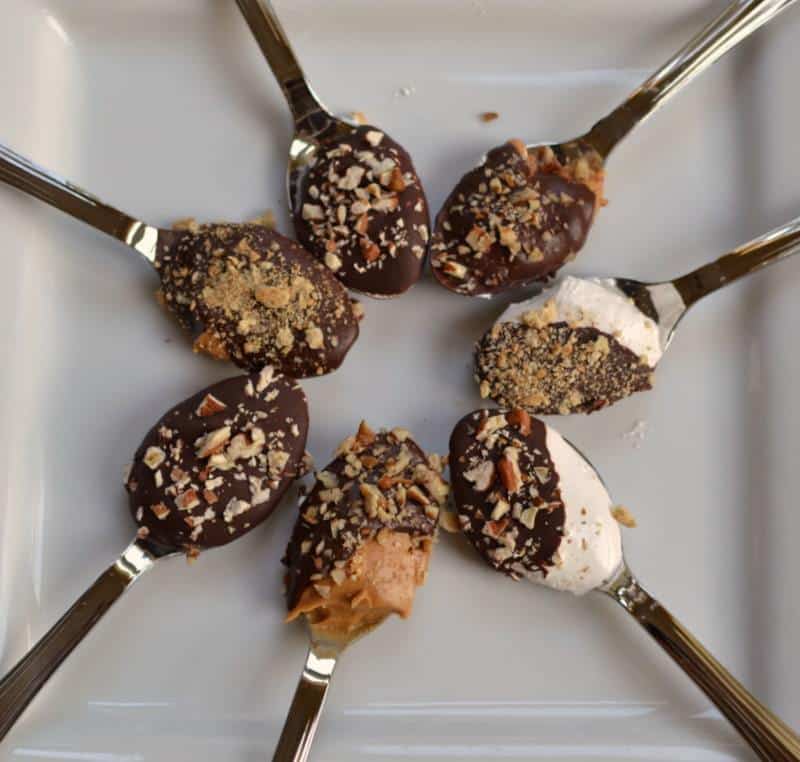 I love this and I love entertaining.  It is so much fun to have friends over and spoil them a tad.  Show them a good time!  Let them know that you really care and show them your best!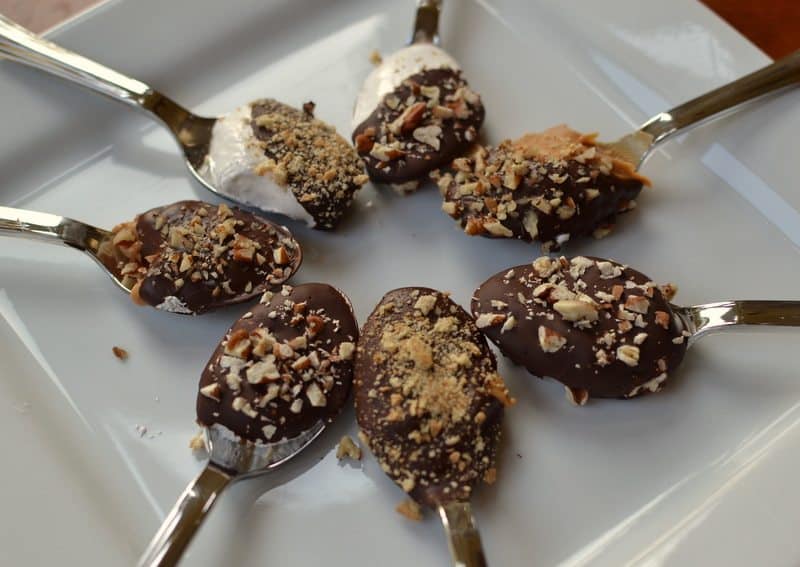 Print
Chocolate Candy Spoons
Ingredients
Disposable spoons
Marshmallow Creme
Creamy Peanut Butter
Ghirardelli bittersweet chocolate chips
Graham cracker crumbs
Chopped pecans
Chopped peanuts
Instructions
Melt chocolate chips according to instructions on bag.
Dip spoon in marshmallow creme or peanut butter. Dip in melted chocolate and top with graham crackers or pecans or peanuts. Keep alternating until you have a variety of different candied spoons.
Notes
Use holiday related sprinkles over the top of the melted chocolate.
Other recipes you will love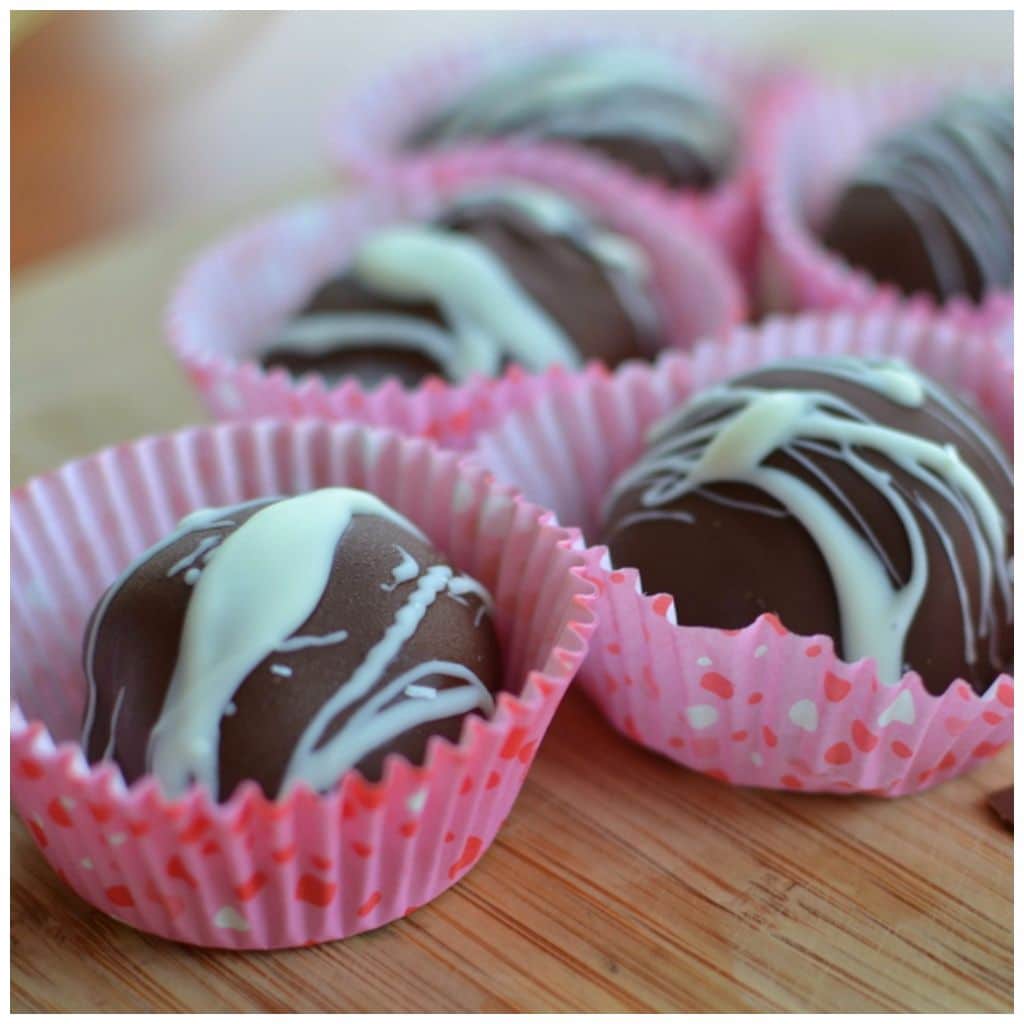 https://www.smalltownwoman.com/wp-content/uploads/2019/05/Beth-1.pdf