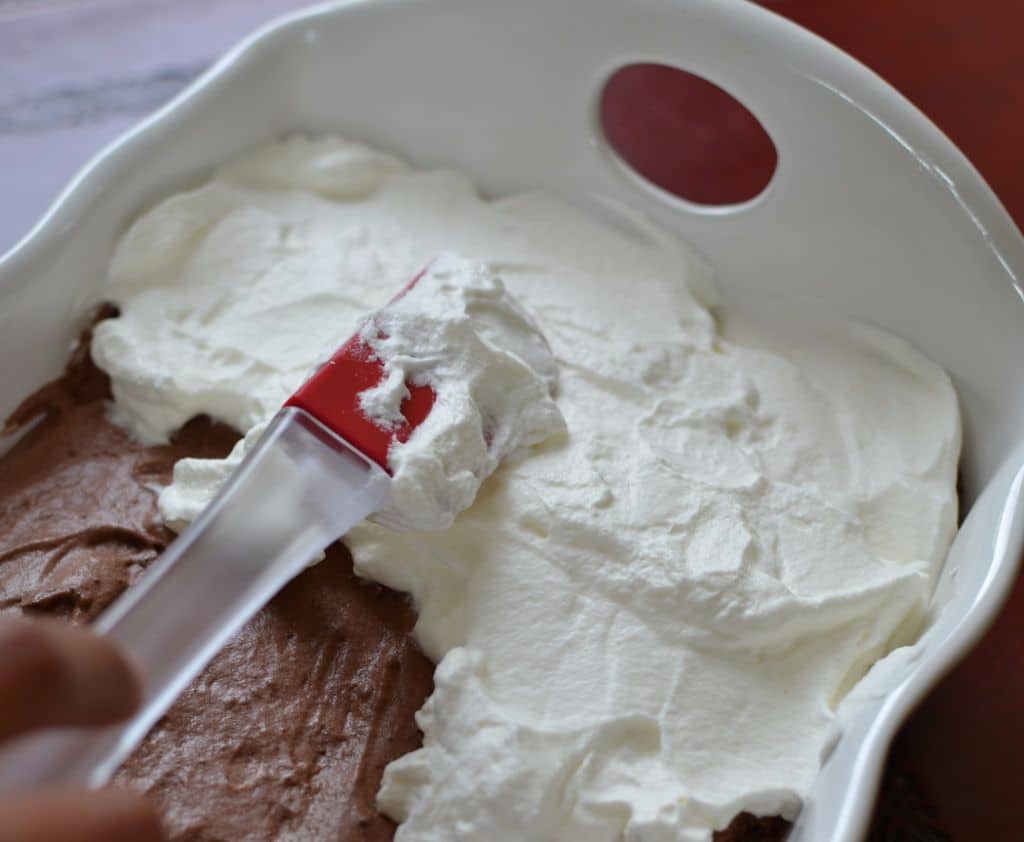 This delicious Chocolate Pretzel Cake is sure to become one of your favorites. It is quick to put together and tastes like you spent hours preparing it. It starts with a layer of pretzel crust, followed by a layer of chocolate mousse, then it is topped with with whipped cream and chocolate covered pretzels.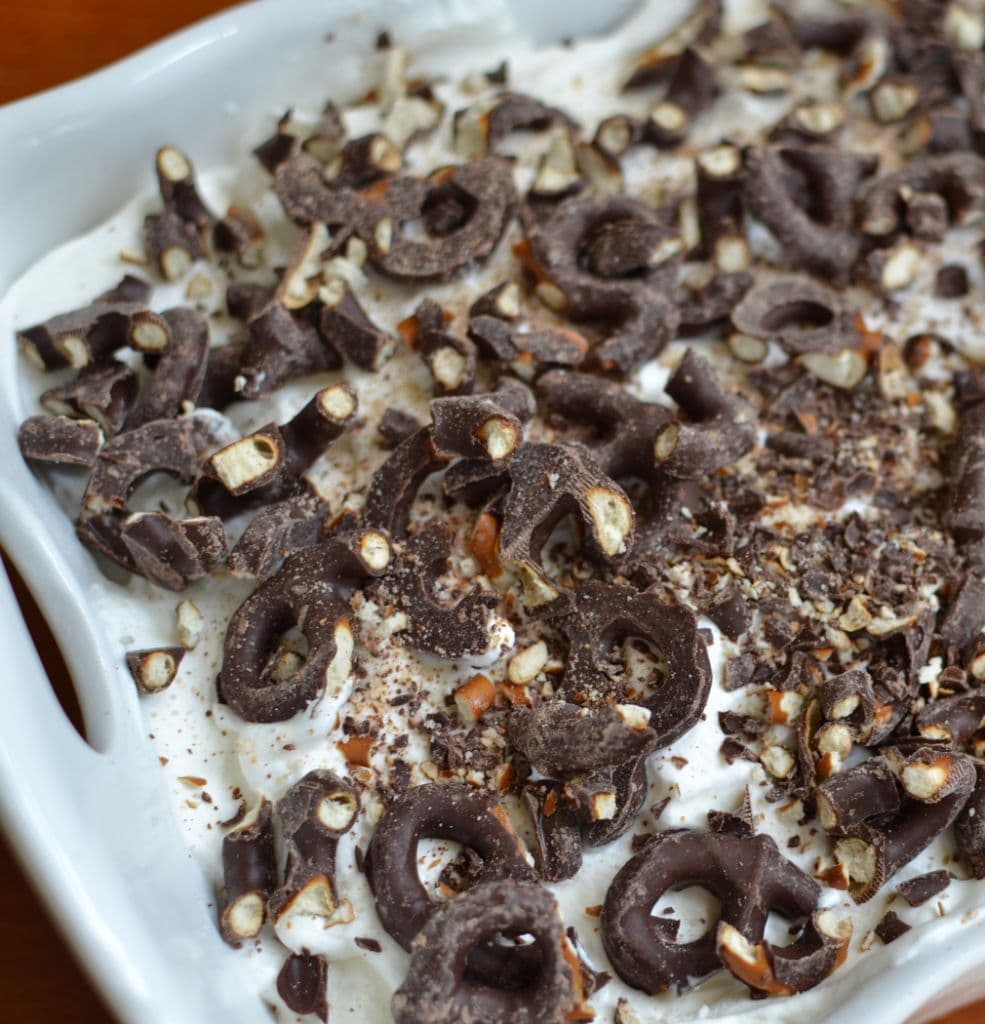 In other words this Chocolate Pretzel Cake is a dream come true.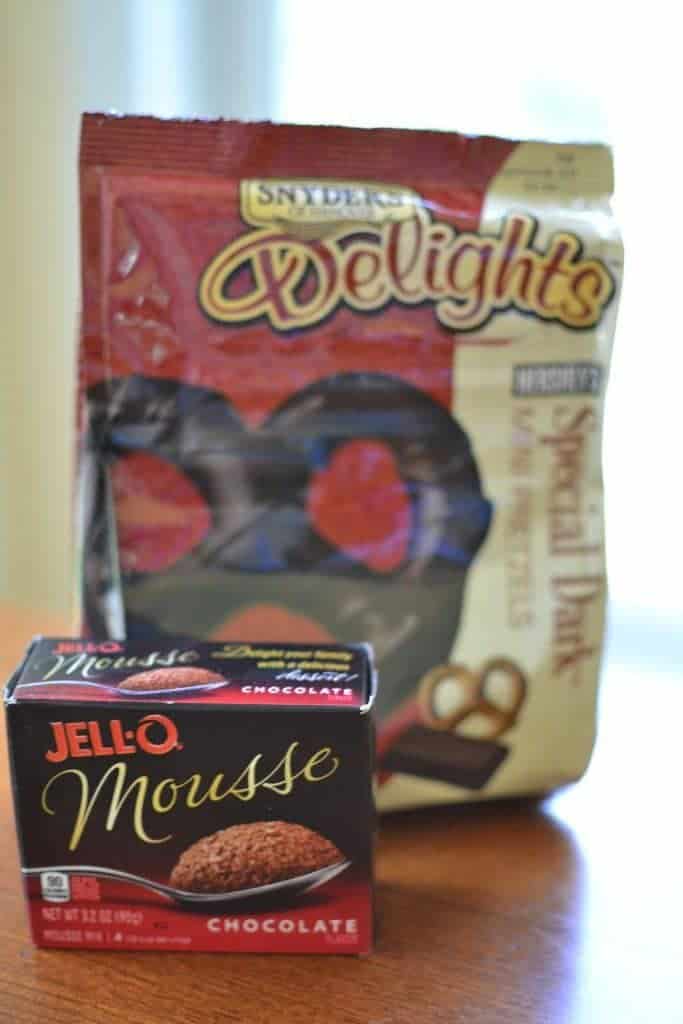 This recipe includes a shortcut for the chocolate mousse. Everyone needs a shortcut every now and then and this one is delectable!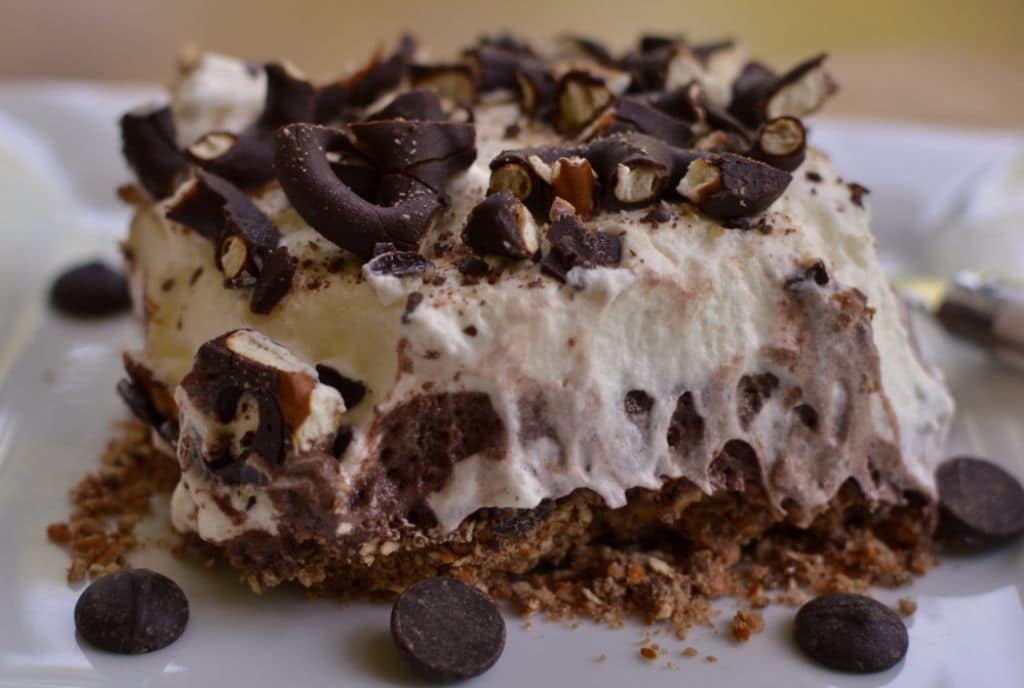 You may want to plan a day ahead for this no bake Chocolate Pretzel Lush Cake as it slices cleaner if it sits for a day in the refrigerator. However if you are not trying to impress anyone go for it!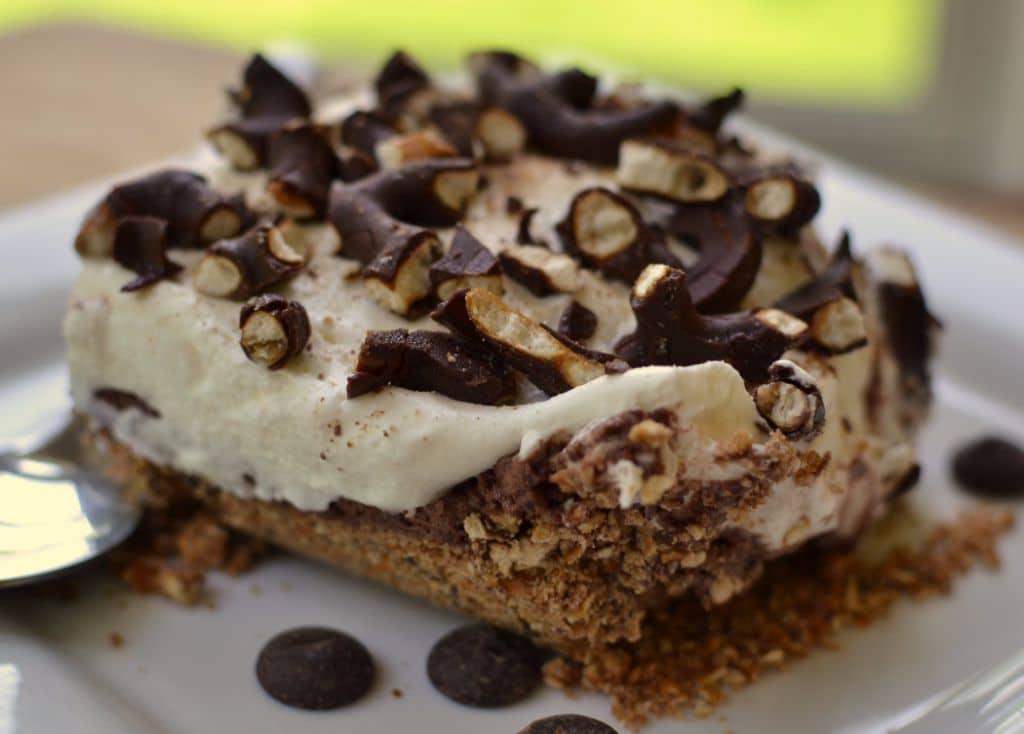 You and your loved ones will be pampered by this Chocolate Pretzel Lush Cake!!
Chocolate Pretzel Lush Cake
Scale
Ingredients
2 cups crushed salted pretzels
1 cup butter melted
1/2 cup chocolate chips
2 tablespoons sugar
1 box Jello Chocolate Mousse (3.2 ounce)
1 cup cold milk
1 1/2 cup heavy cream
1/4 cup powdered sugar
2 cups dark chocolate mini pretzels coarsely chopped
Instructions
Lightly spray a 9×11 or 9×9 inch casserole dish with nonstick baking spray, In food processor pulse pretzels, chocolate chips and sugar. Stir in melted butter and press into casserole dish. Place in freezer while you make the mousse,
Combine mousse mix and milk in stand mixer bowl. Blend on low for 30 seconds. Turn mixer to medium and beat for 4 minutes. Spread over pretzel crust and return to freezer.
Place a metal mixing bowl and metal whisk into the freezer for 15 minutes. Place the powdered sugar into the mixing bowl and add the whipping cream. Whisk just until the cream reaches stiff peaks.Carefully spread over the chocolate layer. Try your best not to mix the layers. Sprinkle with chocolate covered pretzels. For ease in cutting refrigerate overnight.
Other wonderful recipes you might love!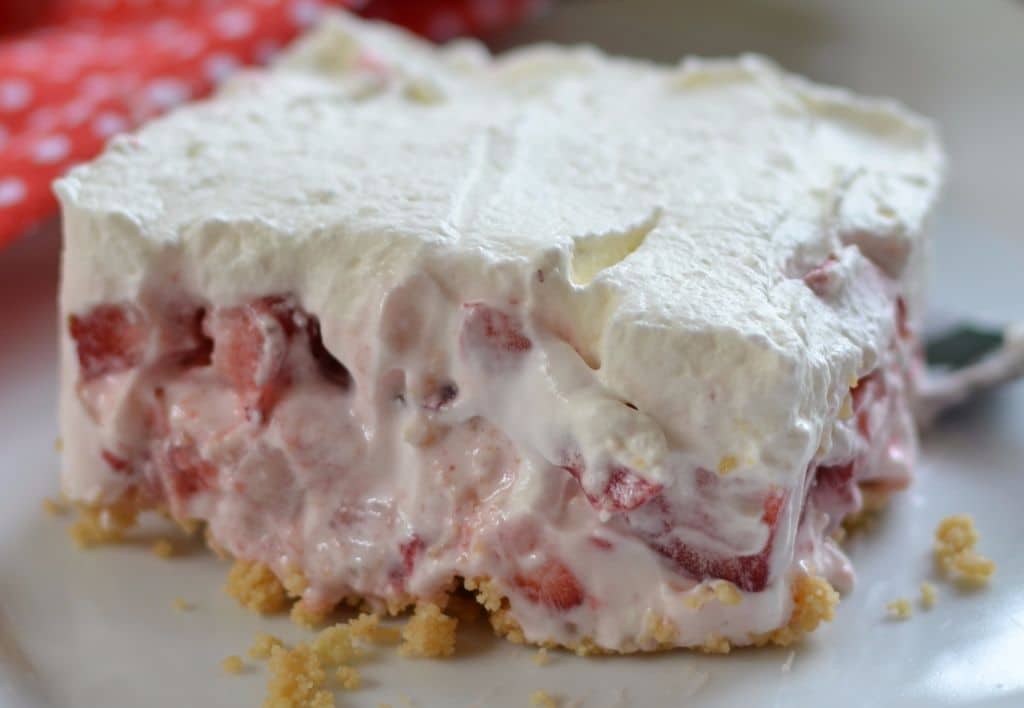 Strawberry Lush Cake
https://www.smalltownwoman.com/strawberry-lush-cake/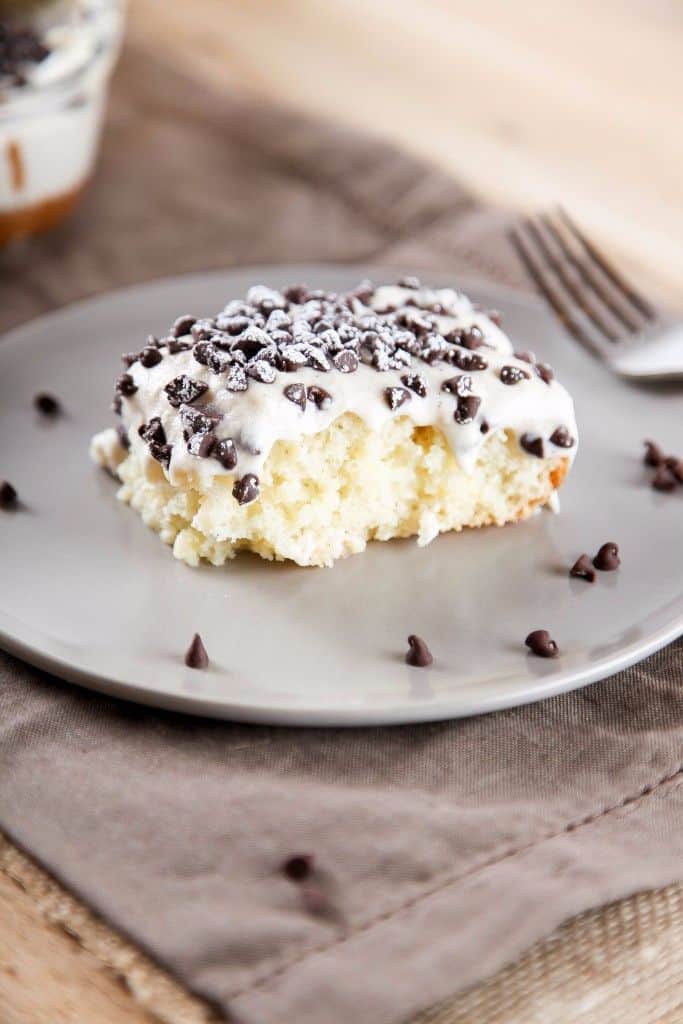 Cannoli Cake with Cannoli Cream Frosting
http://www.bakingbeauty.net/cannoli-cake-with-cannoli-cream-frosting/
https://www.smalltownwoman.com/wp-content/uploads/2019/05/Beth-1.pdf