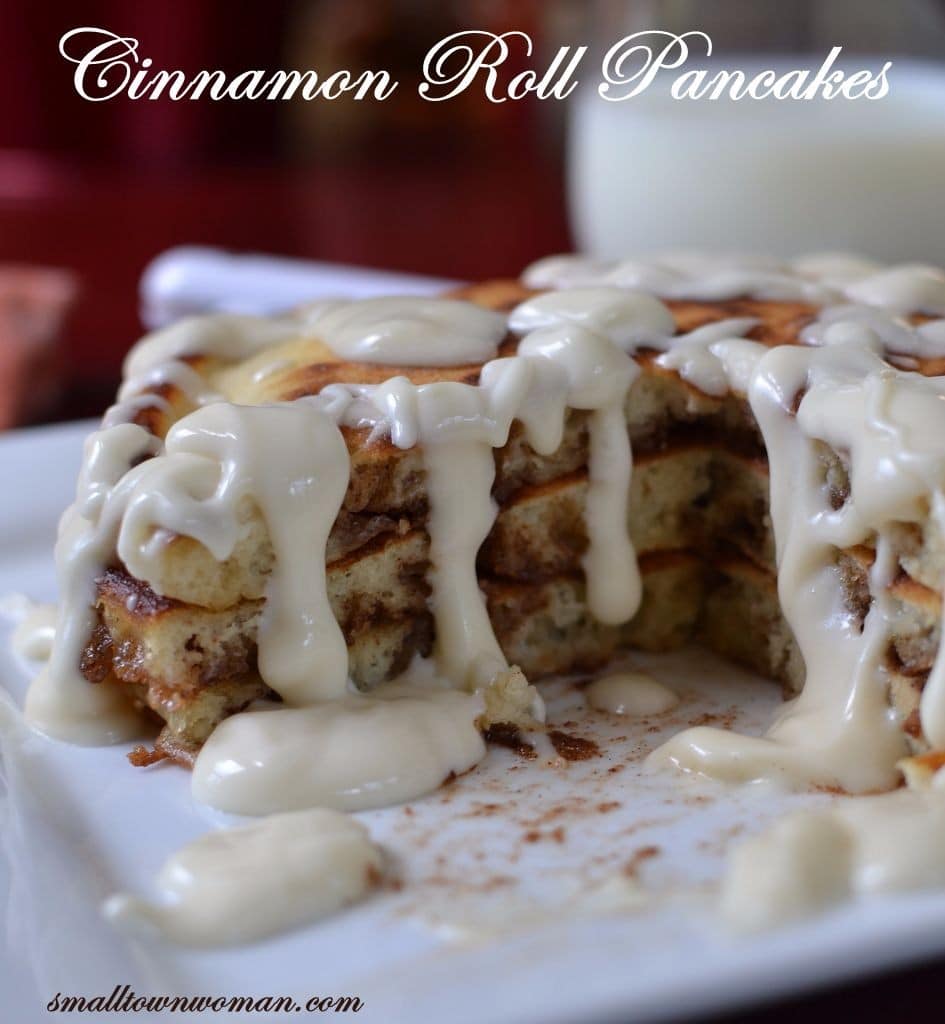 This awesome recipe combines the scrumptious flavors of cinnamon rolls with the fluffy goodness of buttermilk pancakes. It will tantalize your taste buds to extremes you never thought possible.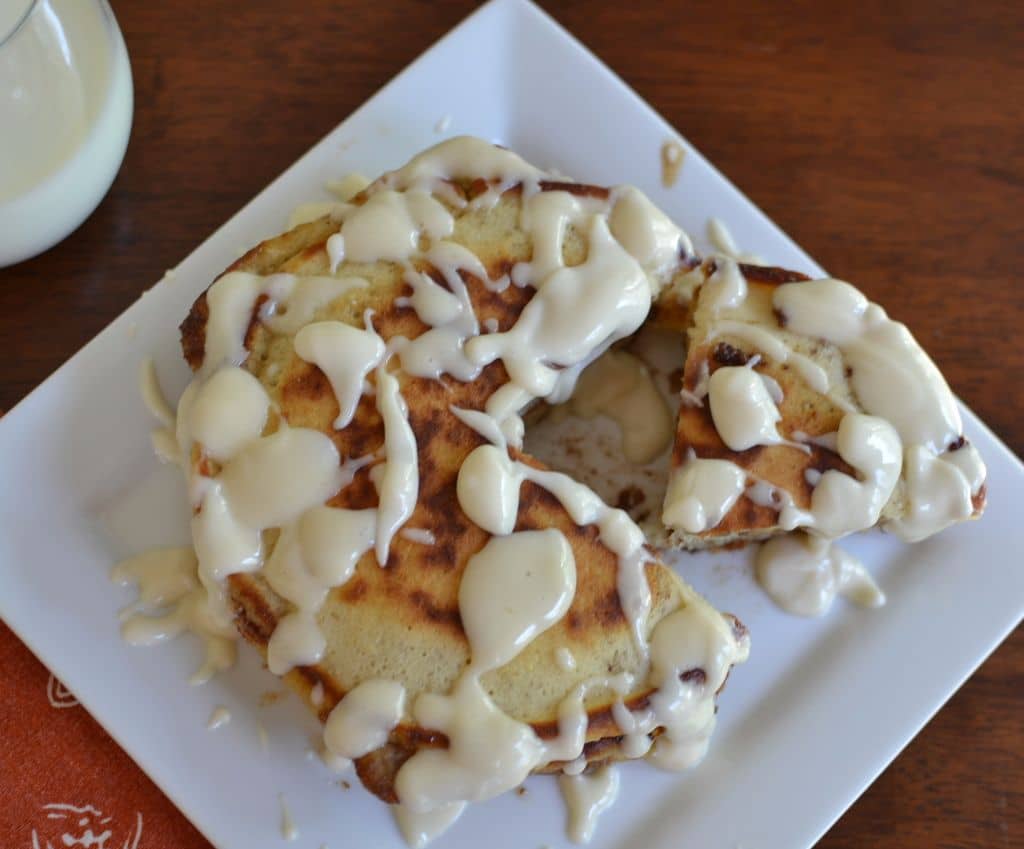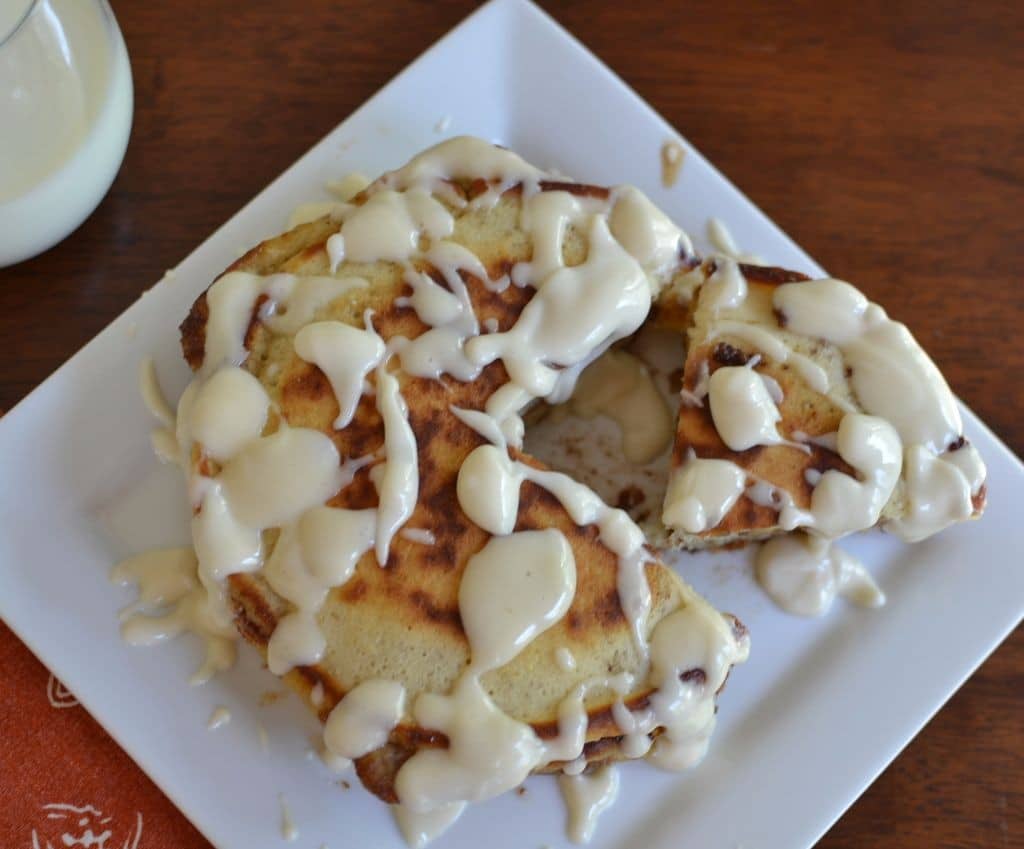 They are topped with a delicious cream cheese glaze that will knock your socks off!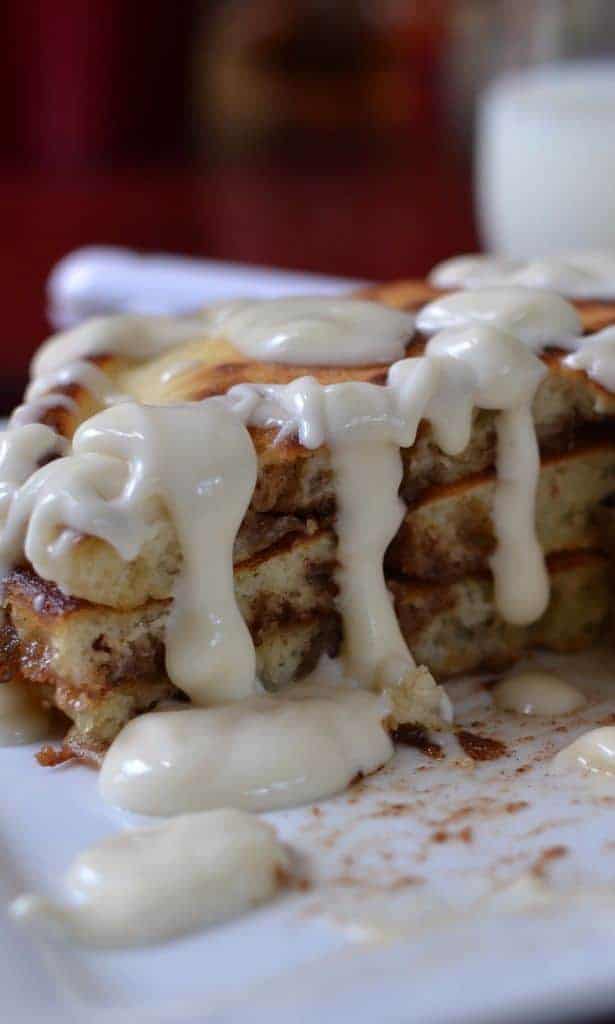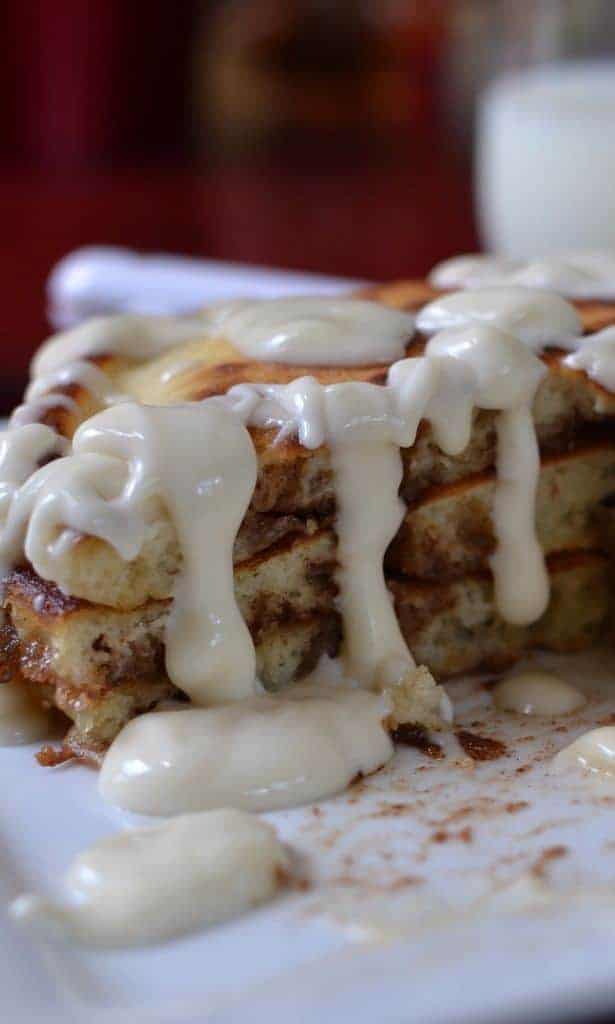 You will find yourself in love with pancakes all over again!
Cinnamon Roll Pancakes
Scale
Ingredients
1 cup milk
1 tablespoon white vinegar
1 egg
1 tablespoon butter melted
1 cup all purpose flour
1 tablespoon sugar
1 teaspoon baking powder
1/4 teaspoon salt
1/2 teaspoon baking soda
4 tablespoons butter melted
2 teaspoons cinnamon
1/4 cup plus 2 tablespoons brown sugar
2 tablespoons butter
3 ounces cream cheese
1/2 cup powdered sugar
1/4 teaspoon vanilla
2 plus tablespoons milk to desired consistency
Instructions
Combine milk and vinegar in small bowl and let sit for 5 minutes to sour. Add egg and melted butter and whisk to combine.
Mix flour, sugar, baking powder, salt and baking soda in medium bowl.
Combine 4 tablespoons melted butter with cinnamon and brown sugar in small bowl.
Using stand mixer combine 2 tablespoons butter, cream cheese, powdered sugar, vanilla and milk. Mix until creamy and smooth. If necessary add more milk to get to desired consistency.
Add milk mixture to flour mixture and stir just until combined. Do not over-mix.
Heat griddle or skillet to medium heat. Coat with cooking spray. Pour 1/3 cupfuls of batter onto skillet and cook until small bubbles appear on the top of the pancake. Add approximately 1 tablespoon of the brown sugar mix onto the top of the pancake in a swirl pattern. Flip and cook until browned on the other side. Repeat until all the pancake batter is gone.
Drizzle pancakes with cream cheese mixture.
Make sure the pancake is almost ready to flip before adding the cinnamon swirl.
https://www.smalltownwoman.com/wp-content/uploads/2019/05/Beth-1.pdf