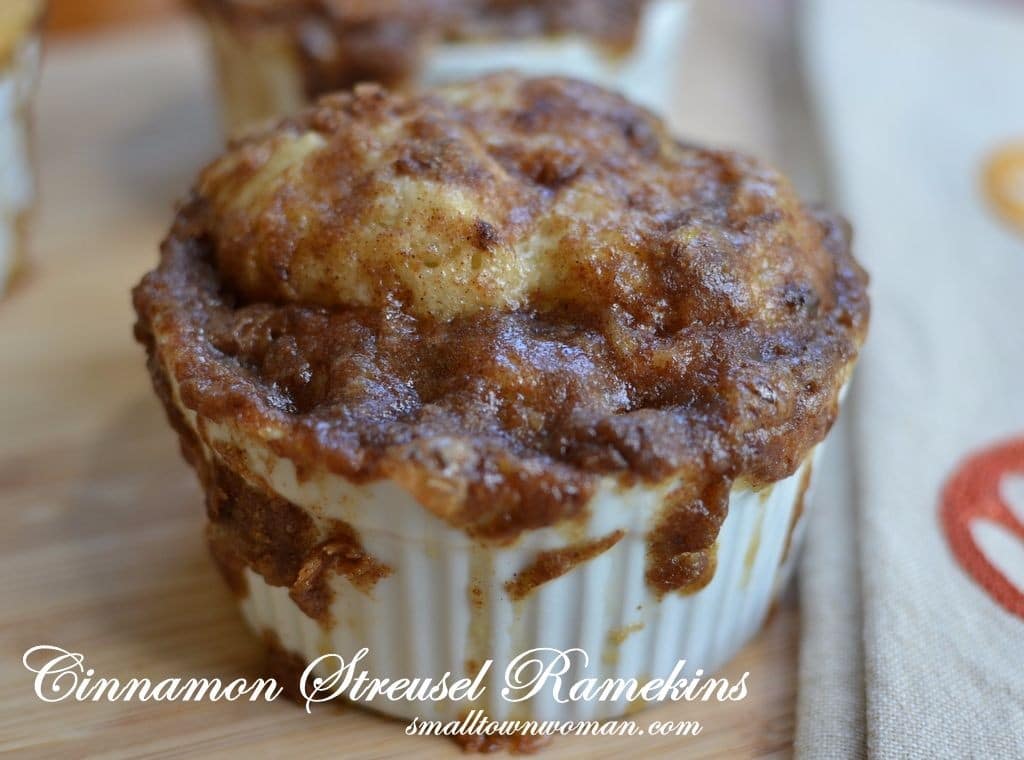 You could call these Cinnamon Streusel French Toast or Cinnamon Streusel Bread Pudding or Cinnamon Streusel Ramekins.  It does not matter because they are simply delish.  You will love them and wonder how you lived so long without them!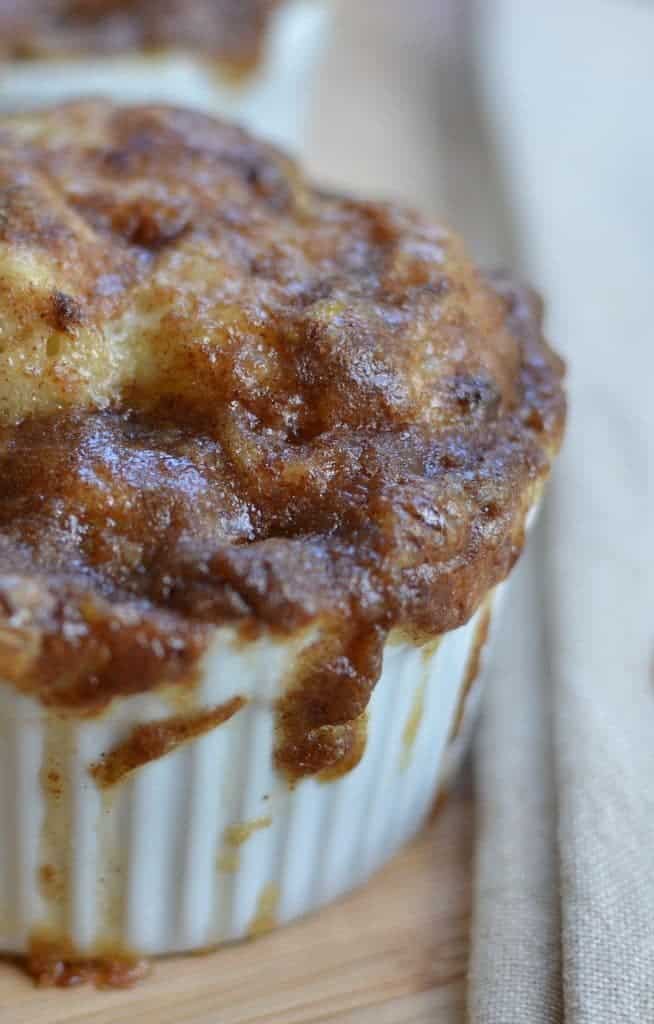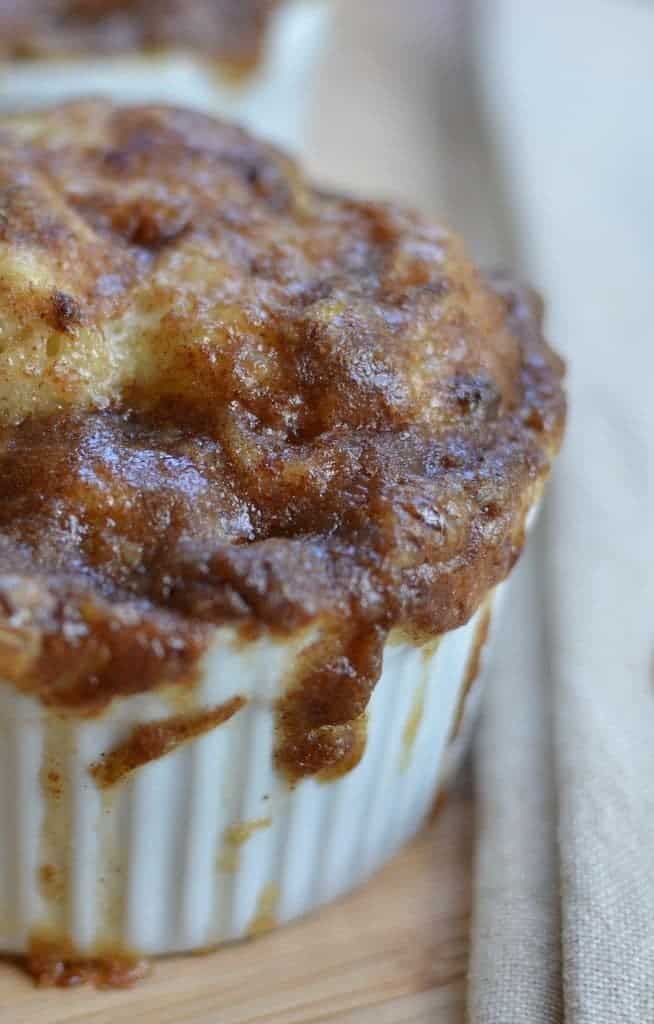 You will enjoy these little prized possessions down to the last bite.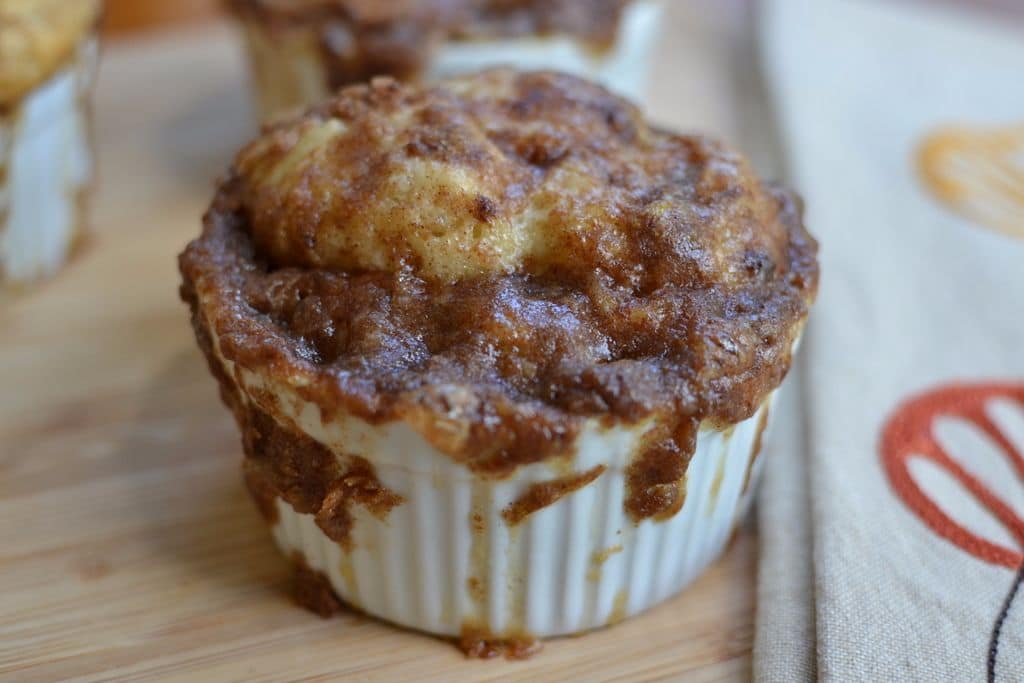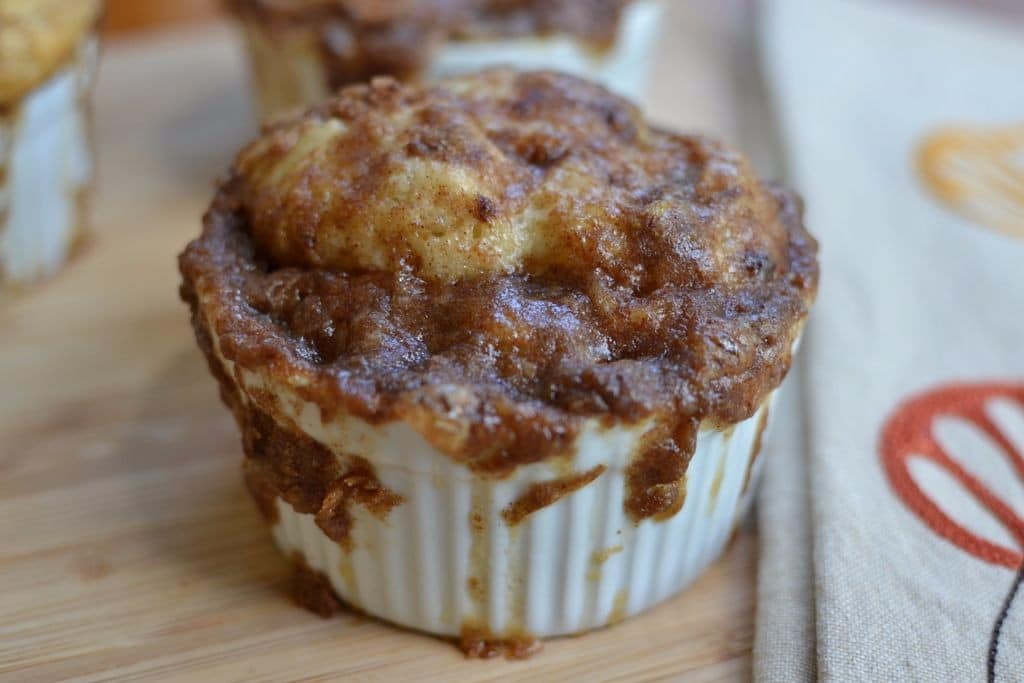 Just 7 ingredients and you have these hot little puppies in your hand!
Print
Cinnamon Streusel Bread Pudding
Scale
Ingredients
10 Rhodes dinner rolls cut in 1/3's
3/4 cup brown sugar
1 tablespoons cinnamon
3 tablespoons butter melted
4 tablespoons flour
3 large eggs
1/4 cup milk
Instructions
Spray 6 small ramekins with non stick cooking spray.
Add 5 pieces of Rhodes roll to each ramekin.
Cover each ramekin with plastic wrap and place in warm area. Allow to double in size; approximately 2.5 hours.
Combine brown sugar, cinnamon, butter and flour in small bowl.
Combine eggs and milk.
Sprinkle 1 tablespoon of the brown sugar mixture over the ramekins. Divide the egg mixture evenly between the ramekins. Divide the remaining brown sugar mixture over the egg mixture.
Bake at 350 degrees for 20-25 minutes.
Serve warm
https://www.smalltownwoman.com/wp-content/uploads/2019/05/Beth-1.pdf