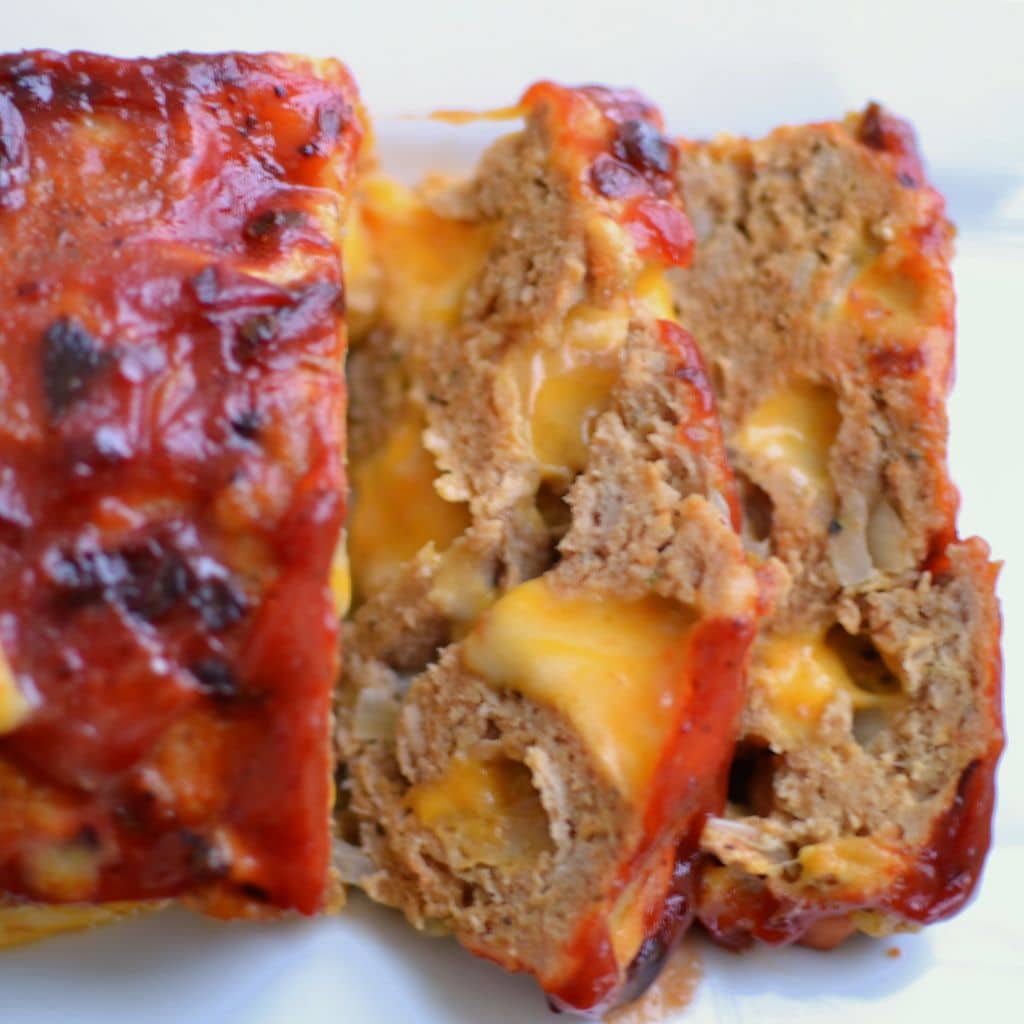 This meatloaf is easy peezy and of course cheesy! You are going to love all the taste bud tantalizing goodness in this great recipe!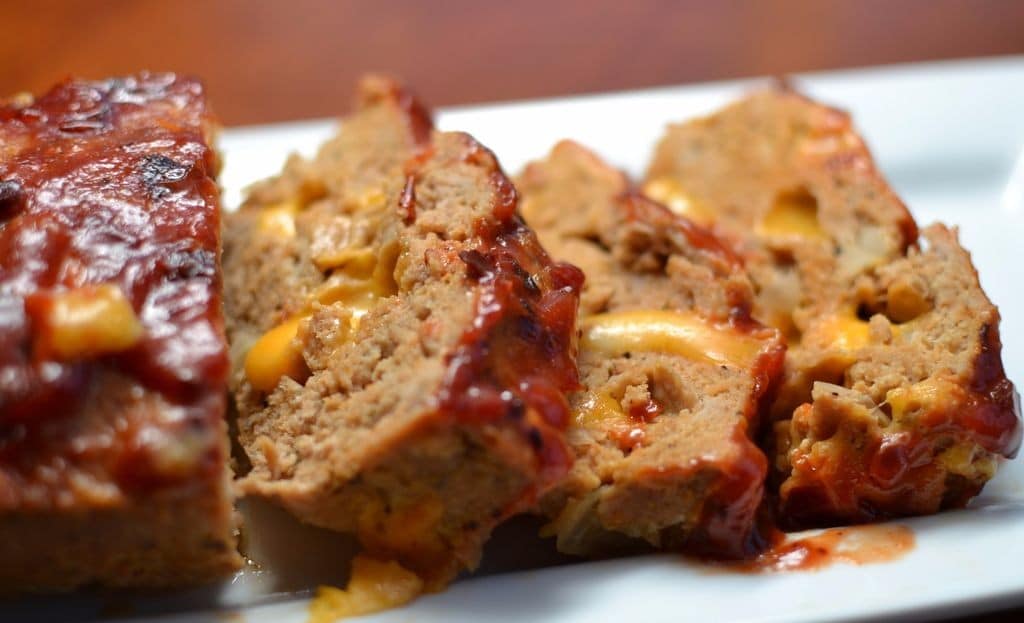 Look at all that gooey goodness. Now if you are not a fan of Colby Jack go with Monterey Jack or get really spicy and go with Pepper Jack! Wear what you dig and have fun with it!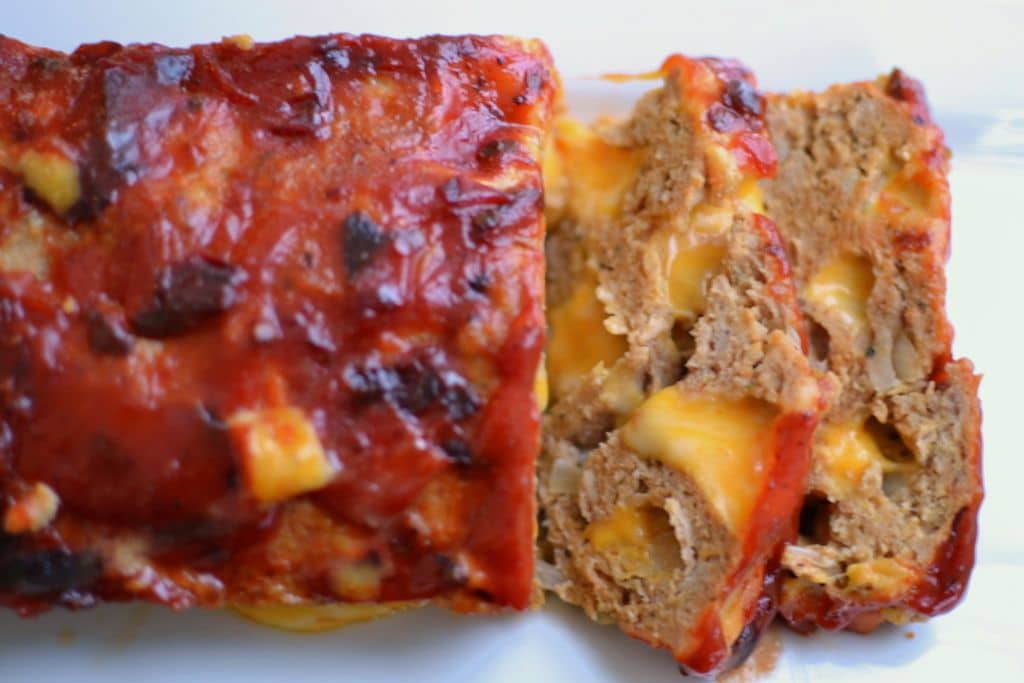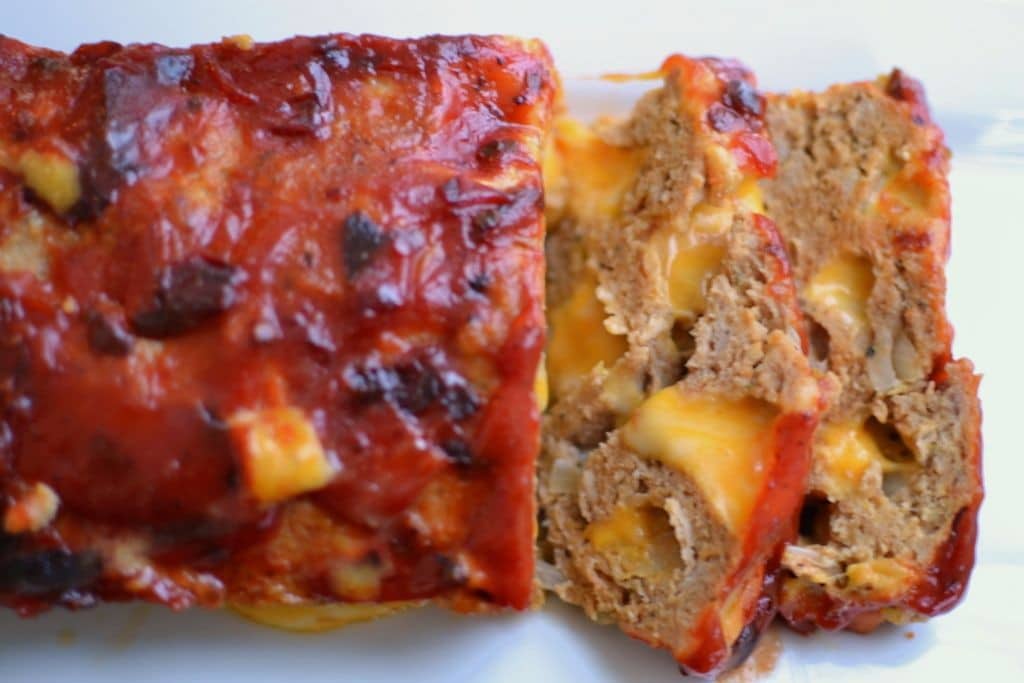 However don't forget the sauce. The Chipotle Ketchup has just two ingredients and it is the cats meow!
Colby Jack Meatloaf with Chipotle Ketchup
Scale
Ingredients
1 1/2 lb ground turkey
1 egg
2/3 cup breadcrumbs
1 small onion chopped
1/2 teaspoon garlic powder
1/2 teaspoon onion powder
1 teaspoon oregano
1 teaspoon basil
2 tablespoon Worcestershire sauce
1 cup plus 3 tablespoons ketchup
8 ounces Colby Jack cheese cubed in small 1/4 to 1/2 inch cubes
1 chipotle pepper in adobo sauce chopped finely
1 tablespoon of adobo sauce
Instructions
Preheat oven to 350 degrees
In large bowl combine ground turkey,egg, breadcrumbs, onions, garlic powder, onion powder, oregano, basil, Worcestershire sauce, 3 tablespoons ketchup and Colby Jack cheese, Gently mix all ingredients. Spray 9 x 5 loaf pan with nonstick cooking spray. Add meatloaf mixture to the pan.
In small bowl combine one cup ketchup, chopped chipotle pepper and adobo sauce. Spread 1/2 of the ketchup mixture over the top of the meatloaf. Bake uncovered for 30 minutes. Remove from oven and spread the other 1/2 of the ketchup mixture over the top of the meatloaf and bake uncovered for another 30 minutes.
Cool 10 minutes before slicing.
https://www.smalltownwoman.com/wp-content/uploads/2019/05/Beth-1.pdf