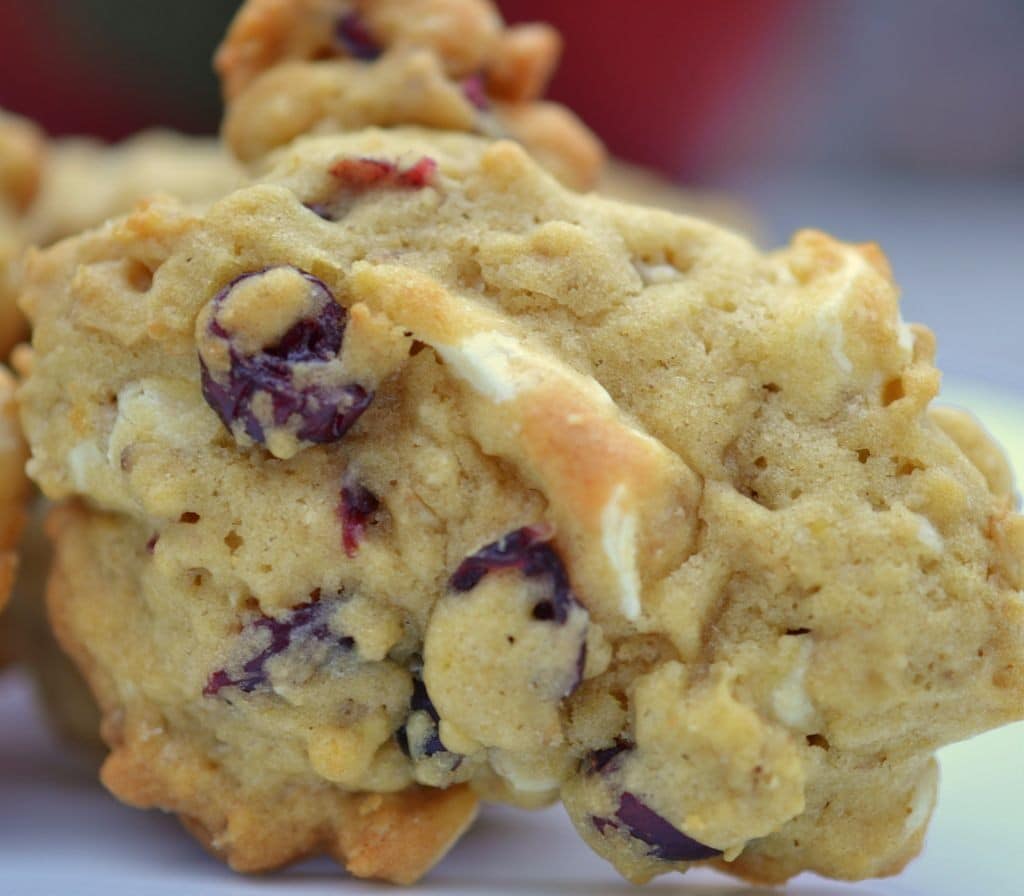 Cranberries, oatmeal and white chocolate are in perfect harmony here. This cookie is the perfect balance of sweet and tart.  Love it!  You are going to also.  Prepare to have your taste buds tantalized.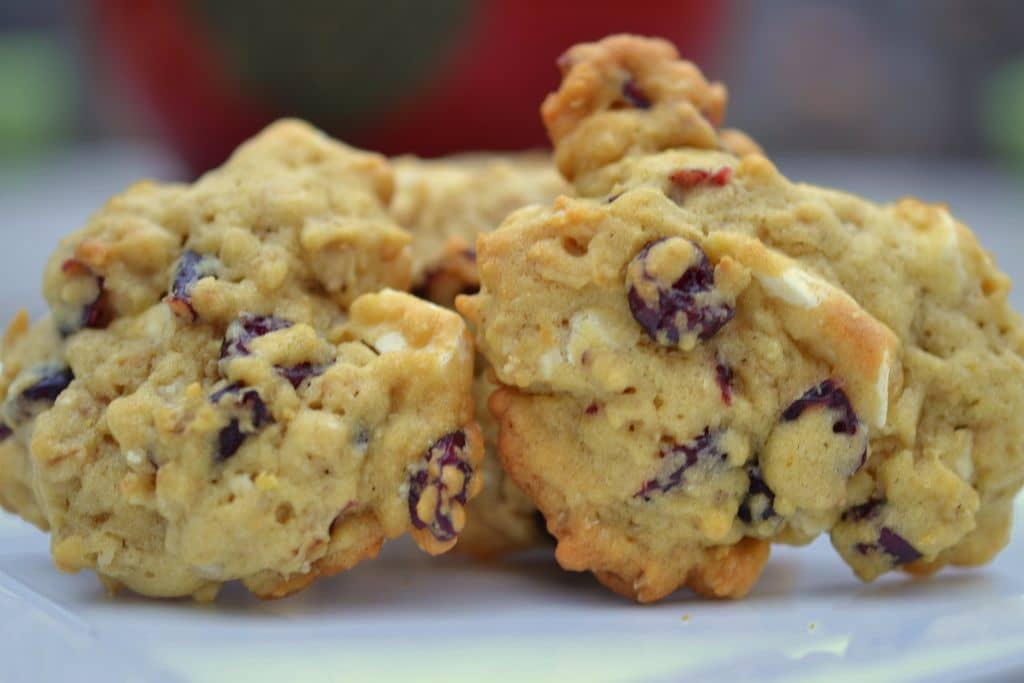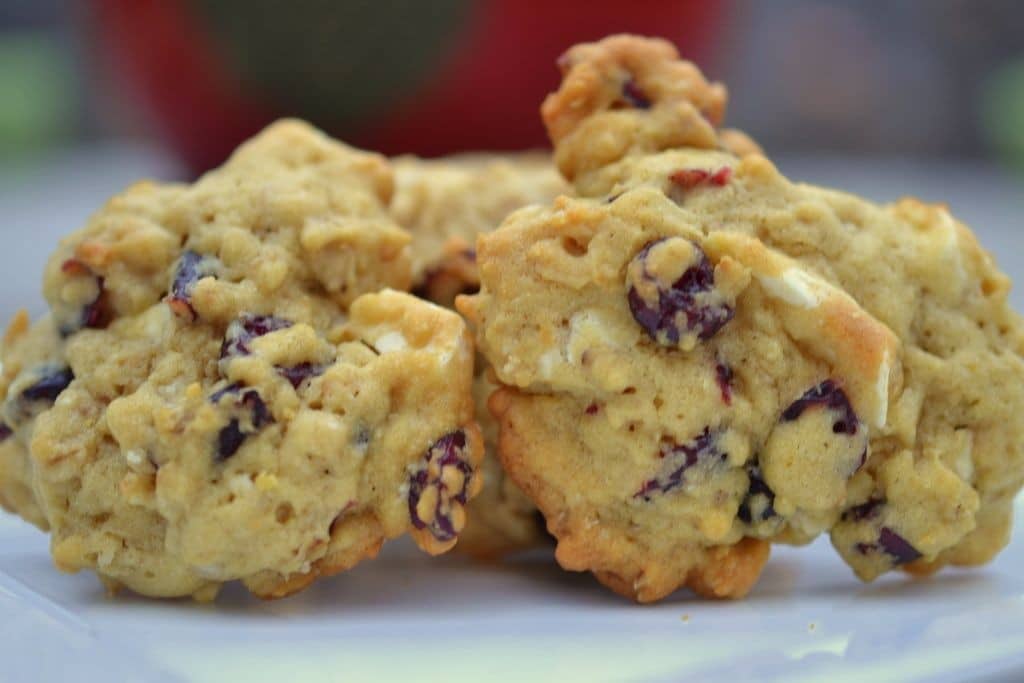 These cookies are so easy!   Prep time on them is about 15 minutes!  Can you say easy peasy walk a weasy?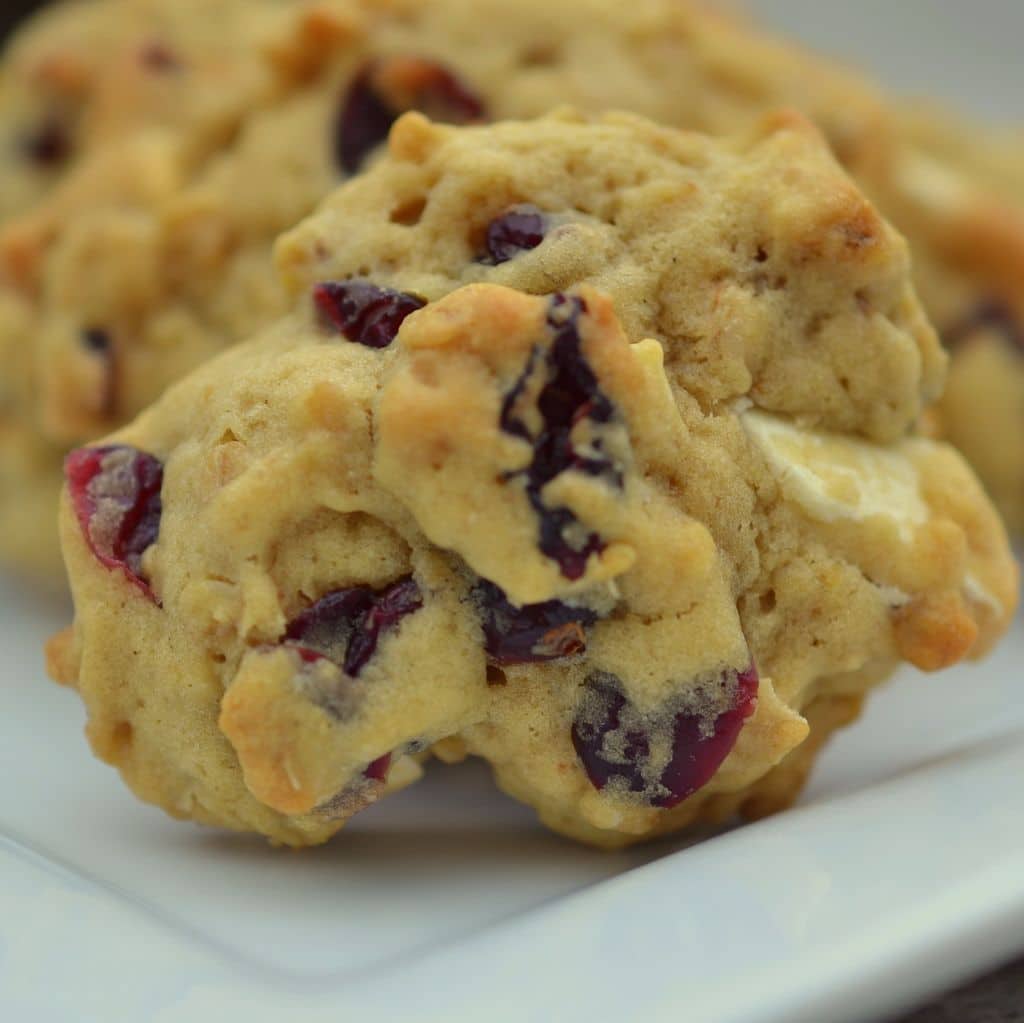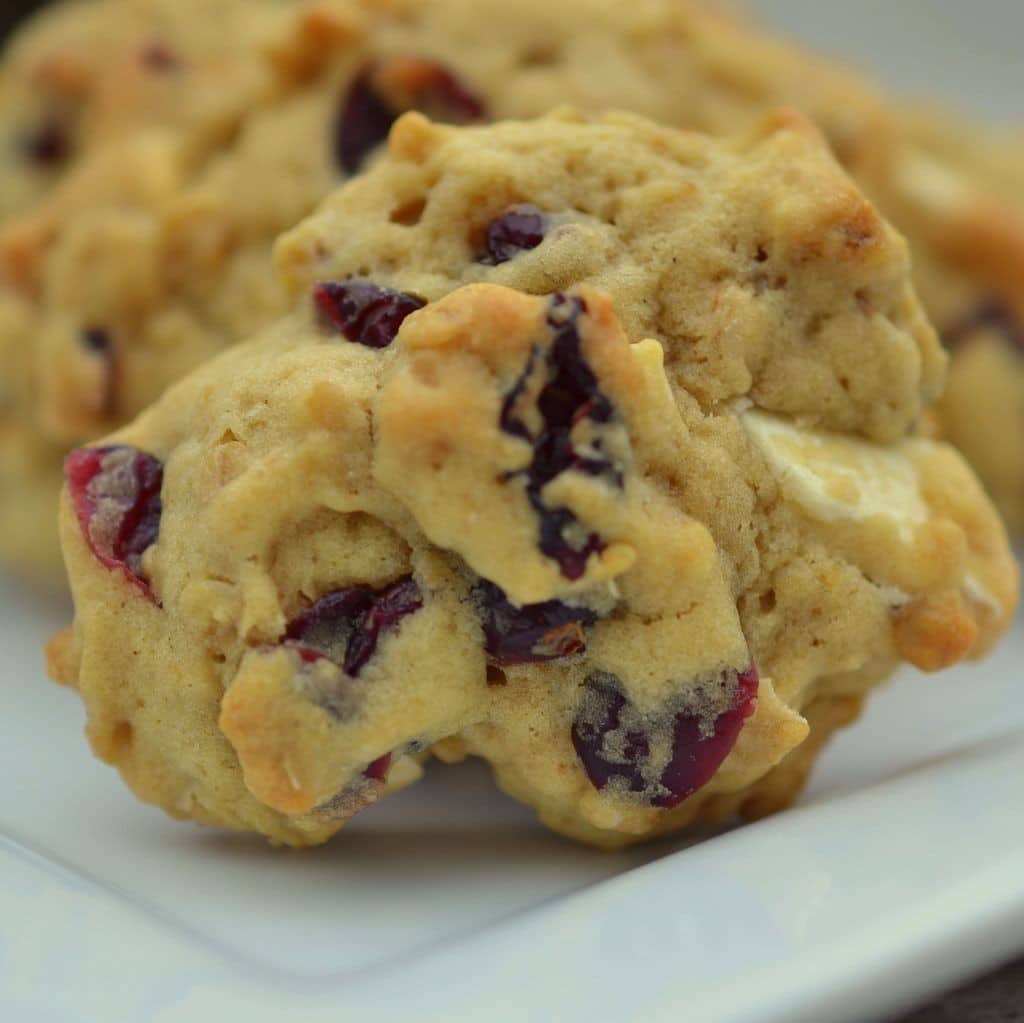 Add these to your cookie list or cook them and add them to your freezer and sneak them one at a time!  That way no one will know the difference!
Print
Cranberry Oatmeal White Chocolate Chunk Cookies
Scale
Ingredients
1 cup rolled oats
1 1/2 cups all purpose flour
1/2 teaspoon salt
1 teaspoon baking soda
10 tablespoons butter softened
2/3 cup packed brown sugar
2 eggs
1 teaspoon orange extract
1 1/4 cups dried cranberries
1 (4 oz.) white chocolate premium baking bar coarsely chopped
Instructions
Preheat 350 degrees.
Combine oats, flour, salt and baking soda in a small bowl. Set aside.
In a stand mixer mix together the butter and brown sugar until creamy. Beat in eggs one at a time just until incorporated. Add orange extract and mix just until incorporated. Add flour mixture to butter mixture one cup at a time. Mixing well after each addition and scraping the bowl down several times. Stir in dried cranberries and white chocolate. Drop by rounded tablespoons onto parchment covered cookie sheets.
Bake 13-14 minutes or until lightly browned. Cool five minutes before removing from parchment paper.
https://www.smalltownwoman.com/wp-content/uploads/2019/05/Beth-1.pdf