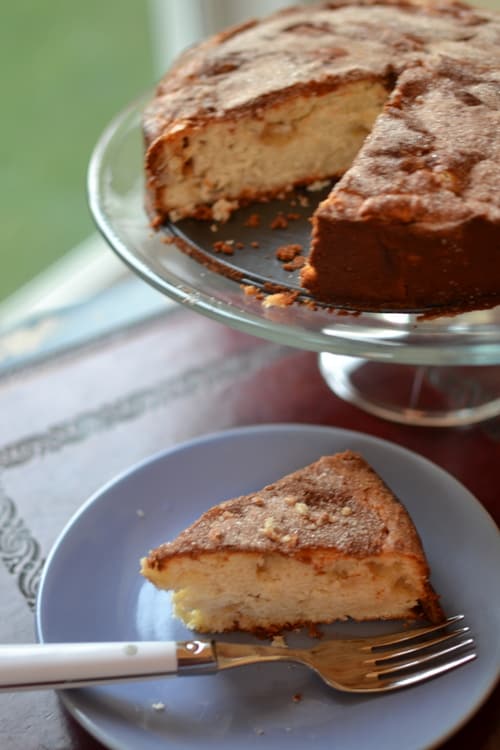 Do you like apples? Do you like cream cheese? How about cake? Well do I have the recipe for you!!! This cake is perfect for fall but I have also served it in the summer and the spring…come to think of it. It is great for parties and all that razz ma tazz!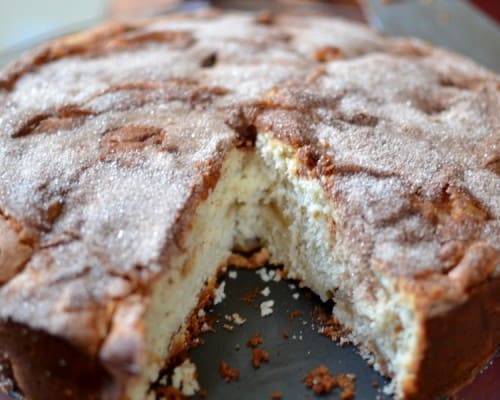 This is the perfect cake for any occasion! You could fix it because you are craving a moist delicious apple cake. You could make it because your neighbor is having a tough time and needs a pick me up. Just don't try to sneak a piece or it will never make it to your neighbors house!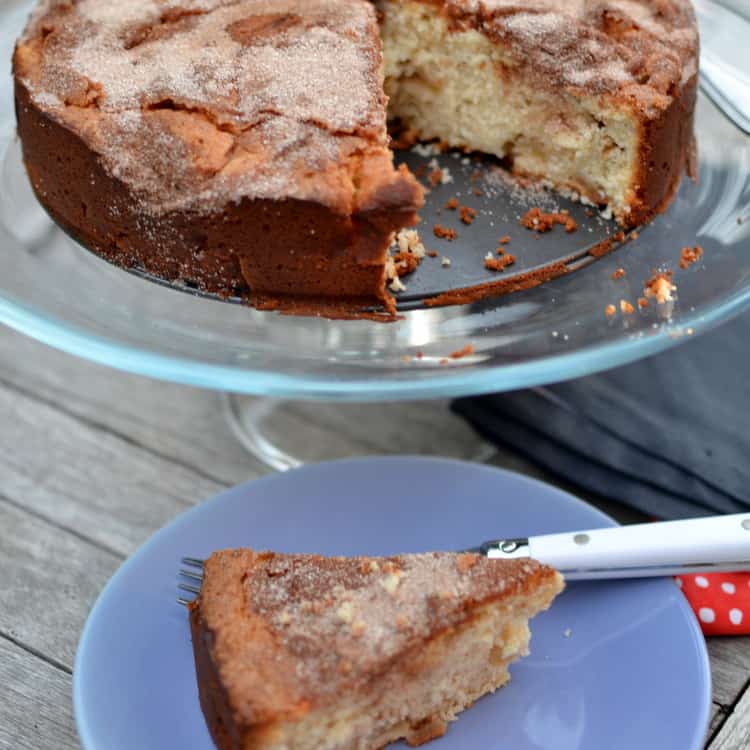 It freezes well and is a cinch to mix up. So surprise your honey or junior and whip one up today. You can thank me later. Cards and wine are welcome anytime!
Print
Apple Cake
Scale
Ingredients
1 1/2 cups sugar
1/2 cup butter softened
1 teaspoon vanilla
8 ounces (1 box) 1/3 less fat cream cheese
2 eggs
1 1/2 cups all purpose flour
1/4 teaspoon salt
1 1/2 teaspoon baking powder
1/3 cup sugar
1 1/2 teaspoons cinnamon
1/2 teaspoon allspice
3 – 4 large honey crisp apples peeled and diced.
1/3 cup sugar
Instructions
Preheat oven to 350 degrees. Grease 9 inch spring-form pan.
With mixer on low speed blend 1 1/2 cups sugar, butter, vanilla and cream cheese until well combined and creamy about 4 minutes. Add each egg one at a time until blended.
Combine flour, salt and baking powder. Add flour mixture to creamed mixture in four parts beating at low speed just until blended.
Combine 1/3 cup sugar, cinnamon and allspice. Add 2 tablespoons to the apples and mix to coat. Fold apples into cake mix. Spoon cake mix into spring-form pan and smooth to even. Sprinkle with remaining sugar/cinnamon mixture.
Bake for 45-55 minutes or until cake starts to pull away from the sides of the pan. Do not over-bake. Cool on wire rack before removing the side of the spring-form pan.
https://www.smalltownwoman.com/wp-content/uploads/2019/05/Beth-1.pdf