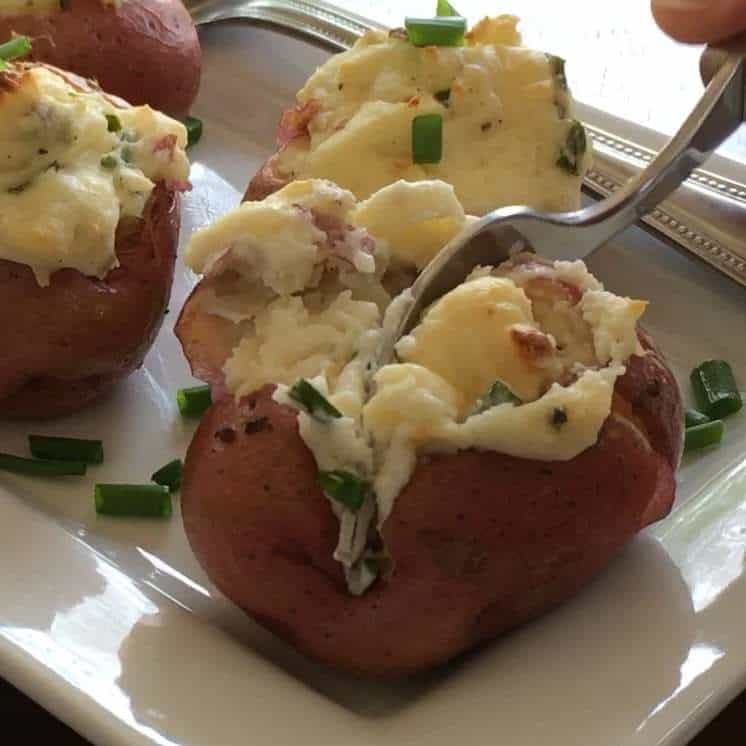 Are you a spud lover like myself?  I can't think of a spud I did not like.  Can you?  Here are some interesting potato facts!
Today potatoes are grown in all 50 states of the USA and in about 125 countries throughout the world.
The potato is about 80% water and 20% solids.
Potatoes are vegetables but they contain a lot of starch (carbohydrates) that make them more like rice, pasta and bread in terms of nutrition.
Potato plants are usually pollinated by insects such as bumblebees.
In 1995 the potato became the first vegetable to be grown in space when seeds were germinated on the spaceshuttle Columbia.
So many cool facts about potatoes and so little time! These Cream Cheese and Chive Stuffed Red Potatoes are so simple and fantastically delicious.  Using "B" sized red potatoes keeps the average spud lover from overindulging in carbohydrates.  These cute little numbers are stuffed full of tender red potatoes mixed with cream cheese, fresh garden chives and a perfect blend of spice.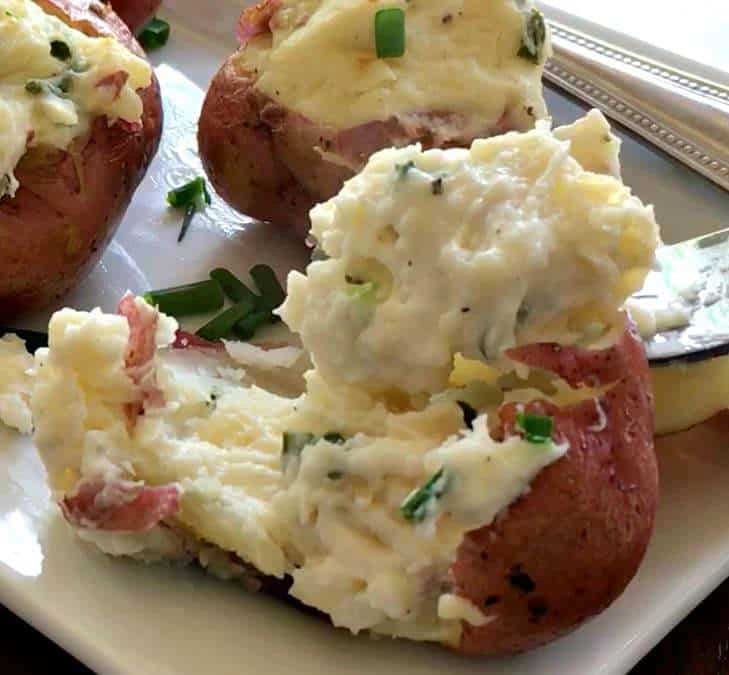 Cream Cheese and Chive Stuffed Red Potatoes can be prepared ahead of time, stored in the fridge and popped in the oven at the precise time. Leaving your loved ones or guests with such creamy goodness that they are going to be singing your praises.
Have you tried any of my other potato recipes?  Skillet German Potato Salad, Broccoli Bacon Cheddar Twice Baked Potatoes and Creamy Potato Ham Soup are just a few of my favorites.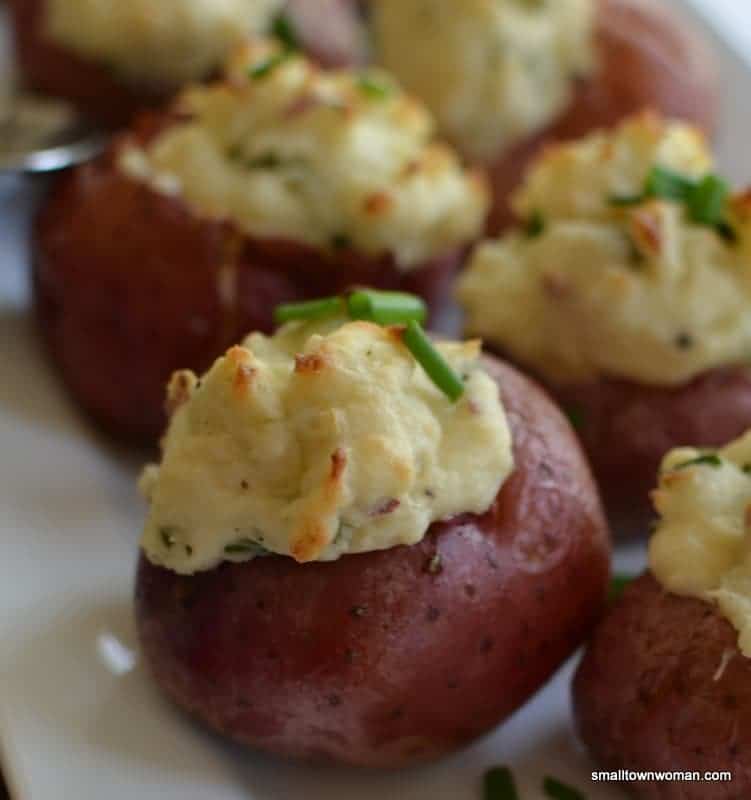 If you love potatoes as much as I do you have got to try these Cream Cheese and Chive Stuffed Red Potatoes.  Cream cheese and chives are a tasty combination.  Put these cuties on your list to try this week.  Leave me a comment and let me know what you think.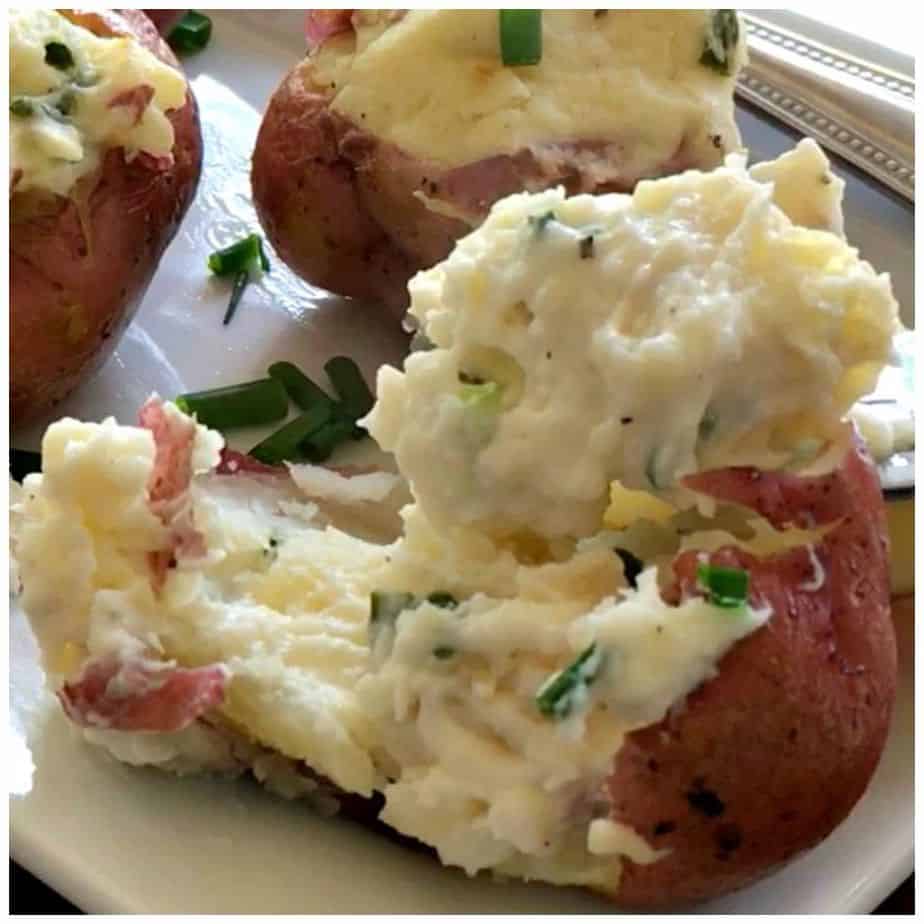 Print
Cream Cheese and Chive Stuffed Red Potatoes
Scale
Ingredients
8 small red potatoes scrubbed
1 1/2 tablespoons olive oil
1/4 teaspoon sea salt
1/4 teaspoon fresh ground black pepper
4 ounces cream cheese
1/2 teaspoon garlic powder
1/2 teaspoon onion powder
1/2 teaspoon sea salt
1/4 teaspoon fresh ground black pepper
2 tablespoons -1/4 cup low sodium chicken broth
1/4 cup fresh chives chopped
Instructions
Pierce potatoes several times with fork. In small bowl combine olive oil, 1/4 teaspoon sea salt and 1/4 teaspoon black pepper. Brush over potatoes and wrap them in aluminum foil. Bake at 350 degrees for 40 minutes. Carefully remove from aluminum foil and allow to cool.
Using melon baller carefully scoop out the potato leaving at least 1/4 inch shell all around the potato. Place guts in bowl, add cream cheese, garlic powder, onion powder, sea salt and pepper. Beat with mixer; adding chicken broth 1 tablespoon at a time until mixture is smooth. Fold in chives. Spoon in hollowed out potatoes, place stuffed potatoes on small cookie sheet and bake at 375 degrees for 20-25 minutes or until lightly browned.
Other potato recipes you will love!
Roasted Broccoli Cauliflower Potato Soup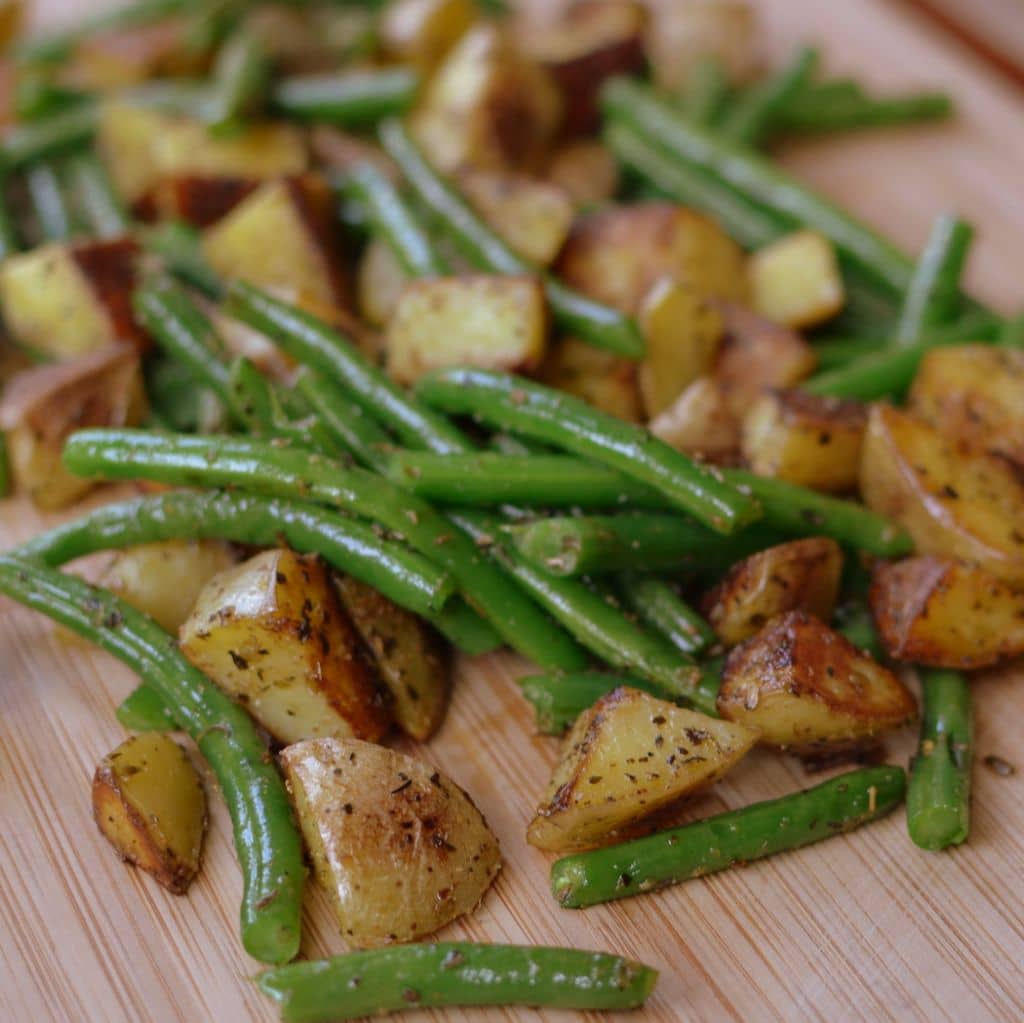 Pan Fried Potatoes and Green Beans
https://www.smalltownwoman.com/wp-content/uploads/2019/05/Beth-1.pdf